PETALING JAYA – A disheartened teacher recently took to Facebook to share his colleague's encounter with a rude and entitled student who swore at him for not responding immediately to his WhatsApp message.
In the now-viral post, Teacher Zhao (赵老师) said that it all began with the student asking his colleague a question regarding his homework.
After waiting for 16 minutes, the student became angry and went on an unhinged rant, calling the teacher "snobbish" and "useless" along with the F-word.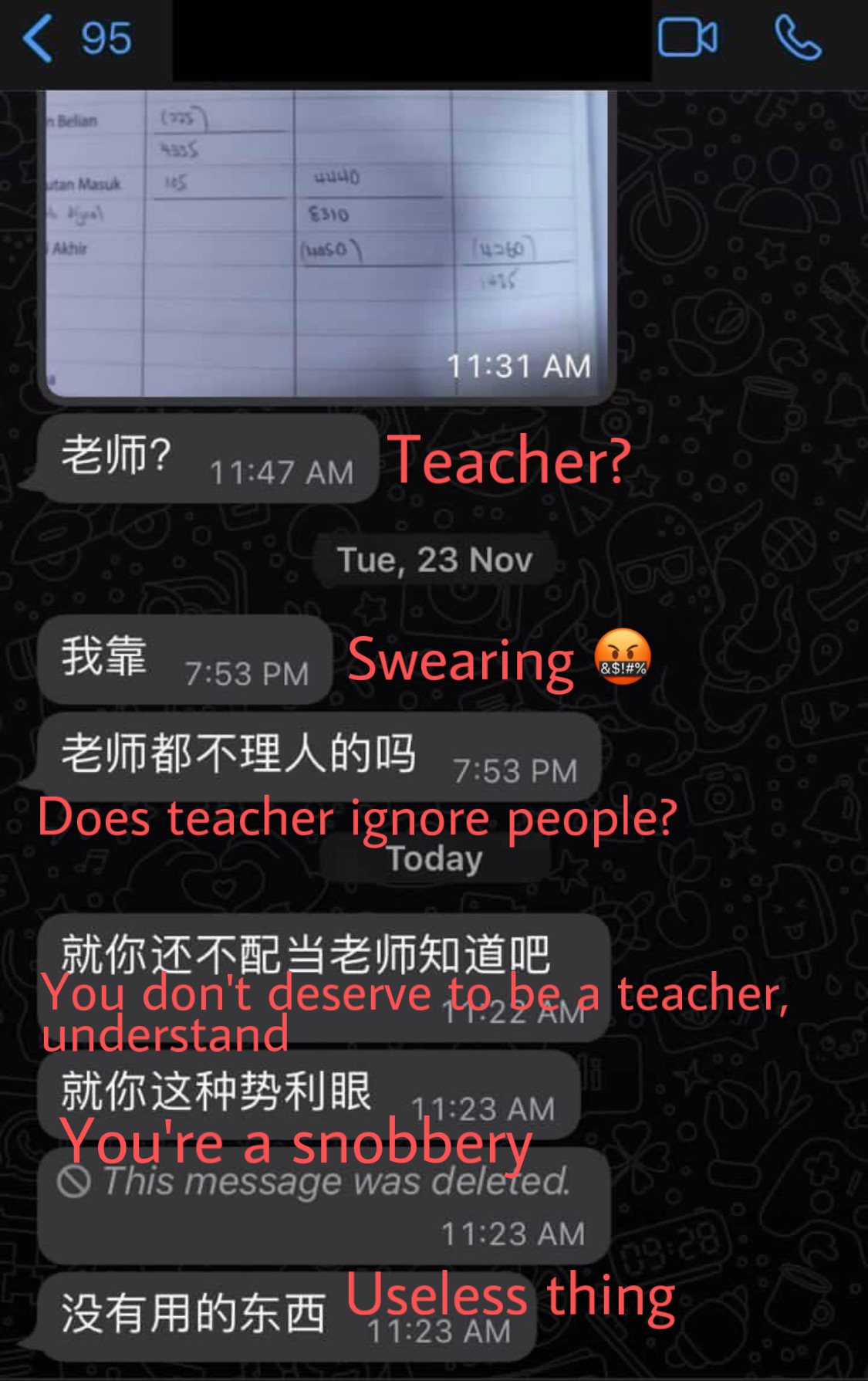 However, the teacher decided to ignore the student due to the fact that he didn't know well and was appalled by his behavior, only to receive a series of angry messages from the student, who told him that he "didn't deserve to be a teacher".
Teacher Zhao later explained that most teachers are often flooded with hundreds of messages everyday and are unable to reply immediately.
When I saw this conversation, I was deeply saddened. When students want to get quick answers out of their teachers, they won't even say 'please' and simply type 'OK' or 'Oh' in response when they get what they want.

This is also thanks to the culture of 'instant gratification', giving students the impression that teachers are always at their beck and call.
He added that students to be more understanding of their teachers' struggles and to give them the respect due to them.
To all children, nobody in this world is obliged to help you. You've got to ask politely with a grateful heart and a learning attitude.
Teacher Zhao's post has since stirred up a lively discussion, with many netizens laying the blame on parents who have failed to teach their children to show respect to their teachers.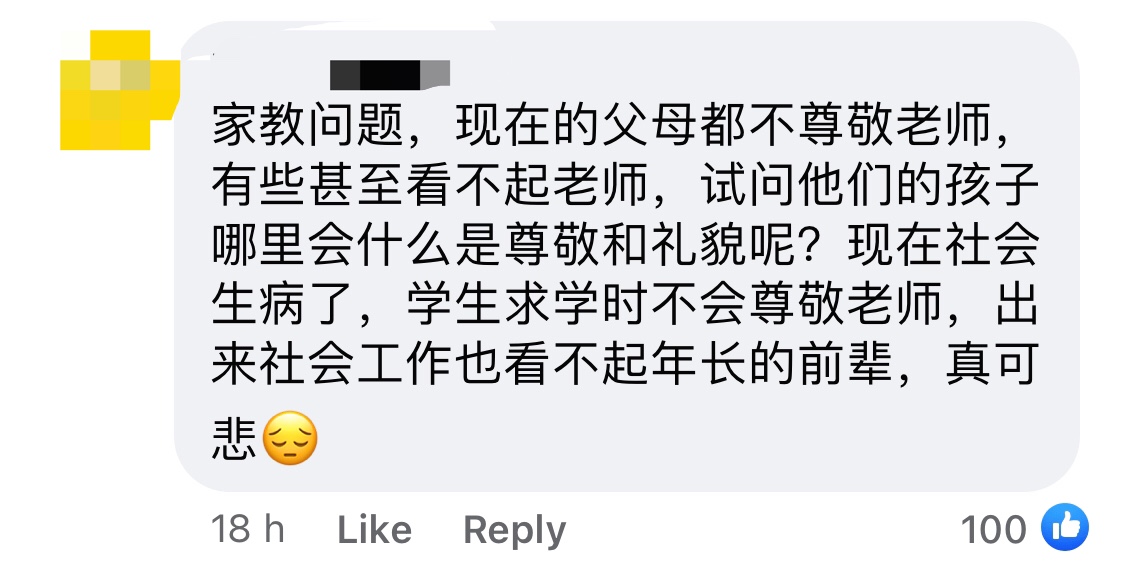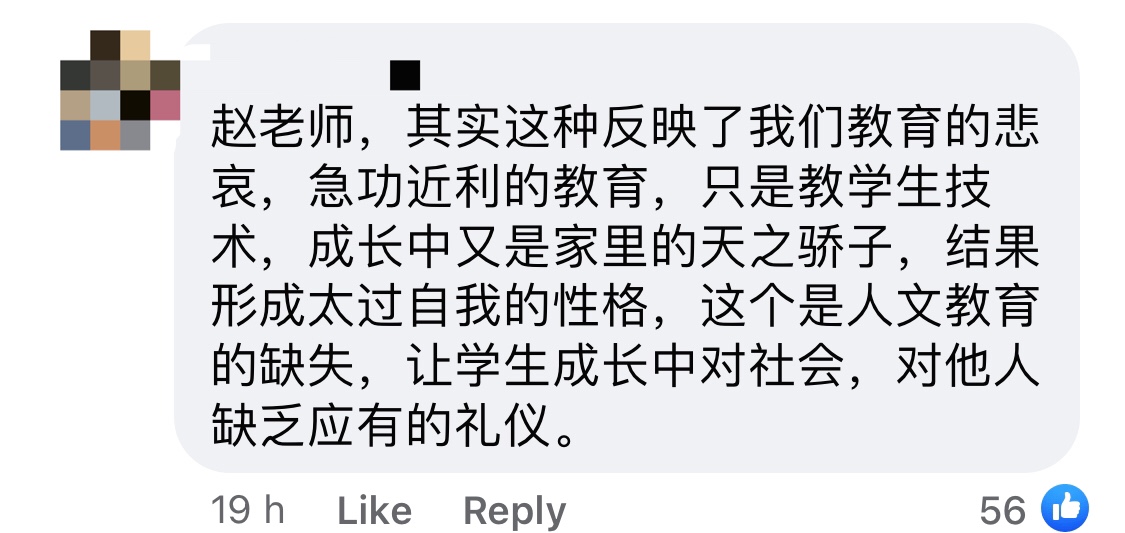 What do you think? Do you believe the student was justified in having such a reaction? Let us know in the comments!
Cover image via Teacher Zhao
Editor: Sarah Yeoh