Growing up, we all had teachers who inspired us and encouraged us to achieve our dreams – something that we are immensely grateful for.
While some of us were able to thank them in person, these students from Cheras decided to visit their late teacher's cemetery to thank her for her efforts and the positive impact she left on their lives.
'Rest in peace, Cikgu Normala'
In a video posted by TikTok user @zeemmmm, we can see a group of students riding their motorcycles to their teacher's grave after completing their final SPM paper.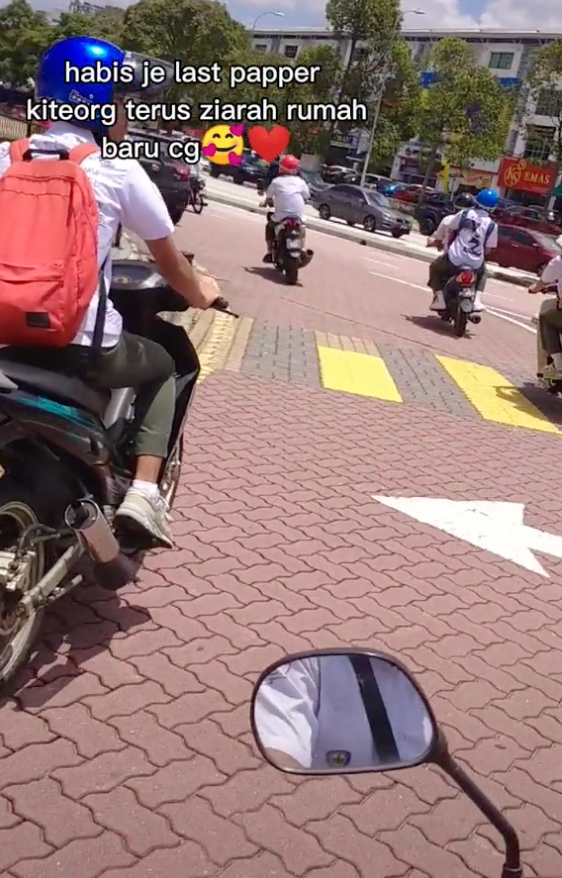 Upon reaching the cemetery, the students gathered around the grave and thanked the teacher for all she had done while they silently grieved over her passing.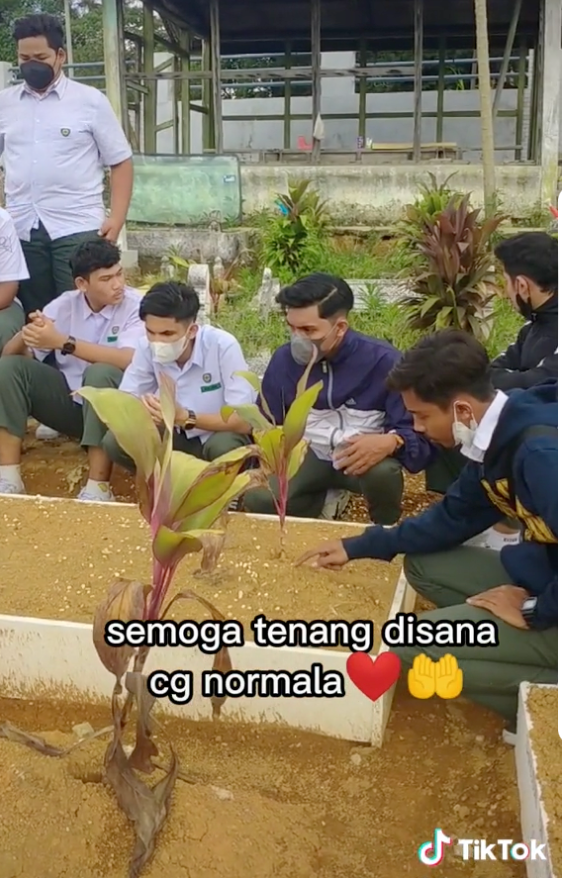 We visited our teacher's new house after we finished our last paper. Rest in peace, Cikgu Normala," he wrote.
Watch the full clip here.
It is also reported that the teacher who goes by the name of Cikgu Normala had passed away on February 25.
@zeemmmm also told WORLD OF BUZZ that she was a kind-hearted person and that several students had visited the graveyard during the day of her burial.
'All the best, students!'
The video has since received over 151k likes and 3000 comments at the time of writing, with many praised the students for their action.
One wrote: "My respect for you guys.❤️ God bless you all."

Another wrote that their teacher would be very proud of them.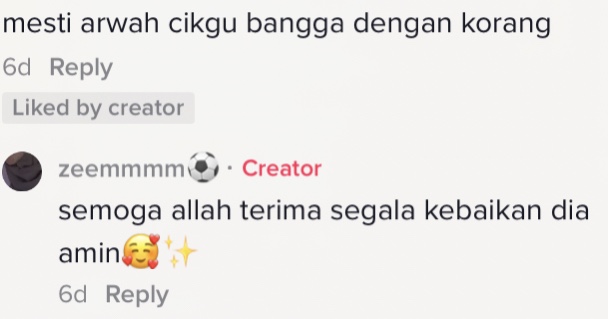 A netizen believed to be the sibling of Cikgu Normala also thanked the students for their kind gesture.

Another student of Cikgu Normala wrote how she had taken care of them and gave them a lot of advice on how to be a successful person.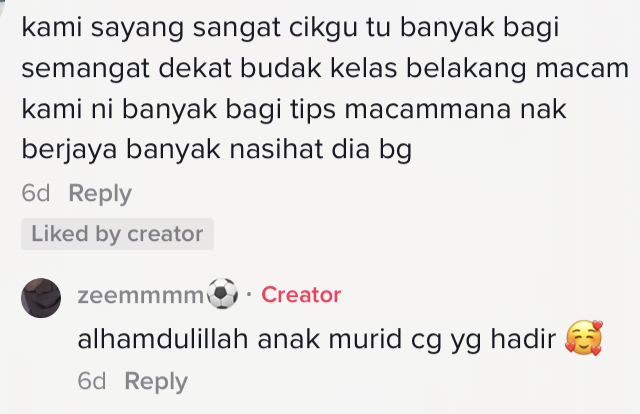 @zeemmmm also thanked everyone who prayed for the teacher they had come to love dearly.

---
It's unrelated to the article but here's our brand-new podcast – Talk Je Lah!
---
Cover Images via TikTok
Editor: Sarah Yeoh