Growing up, we all have had at least one teacher we remembered the most.
"They may forget what you said but they will not forget how you made them feel" – Carl Buechner.
Teachers have been prominent figures in our younger days. They work tirelessly to educate and shape who we are today. For that, we are beyond grateful.
In return, we will give them gifts or even pay extra attention in class as a token of appreciation.
Gifted with a Perodua Aruz
A group of students from Kolej Tunku Kurshiah (TKC) in Negeri Sembilan took it to a whole new level when they bought their teacher a brand new car with the money they saved.
Read also: Kind Teacher Who Helped Blind Student Cross A Mini Drain Earns Praise From Netizens
As if that's not enough mind-blowing enough, the car they bought is a 7-seater Perodua Aruz.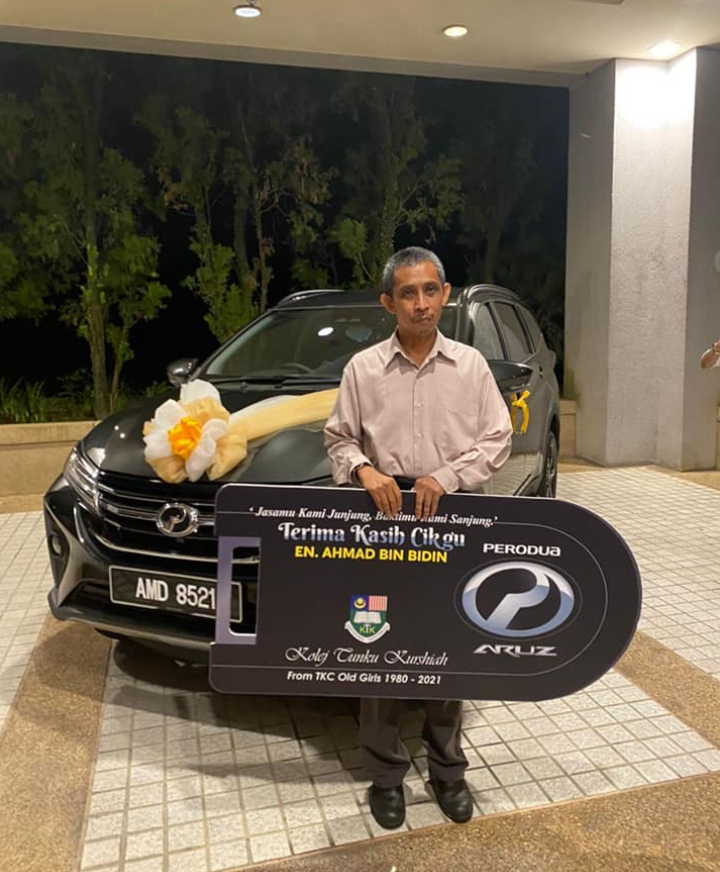 The recipient of this luxurious gift is Mr Ahmad Bidin.
This 58-year-old educator has taught Mathematics and Additional Mathematics at TKC for over 35 years, as reported by Redaksi.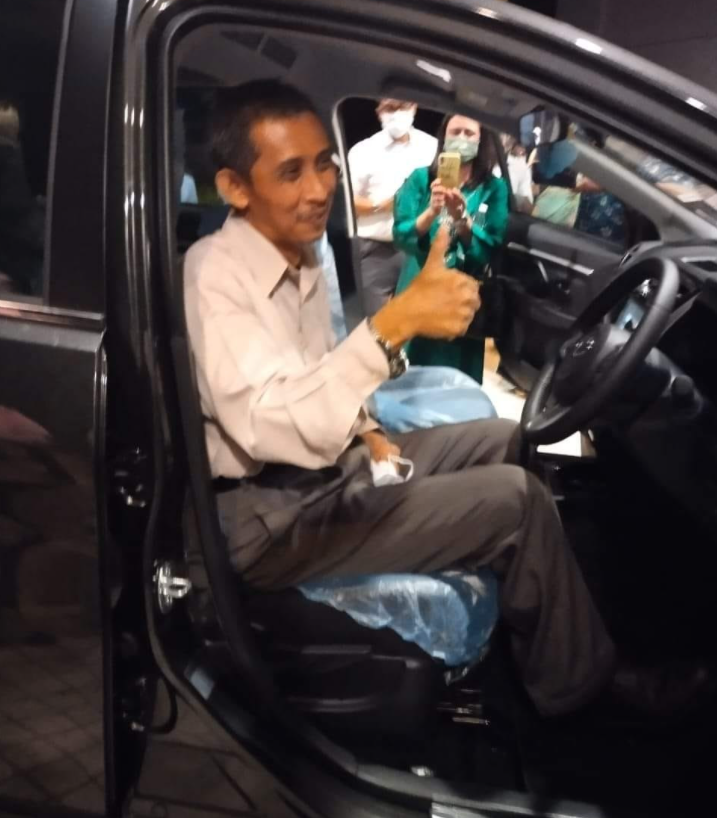 He explained that the retirement ceremony was traditionally held on school premises, but to accommodate a bigger crowd while adhering to SOPs, the school decided to relocate the event to a hotel.
Until now, I can't figure out why my former students from 38 Sijil Pelajaran Malaysia(SPM) batches between 1980 to 2021 gave me this gift that is worth tens of thousands ringgit."
"I am speechless, but I would like to thank everyone for appreciating my efforts in educating them," he told Utusan when contacted.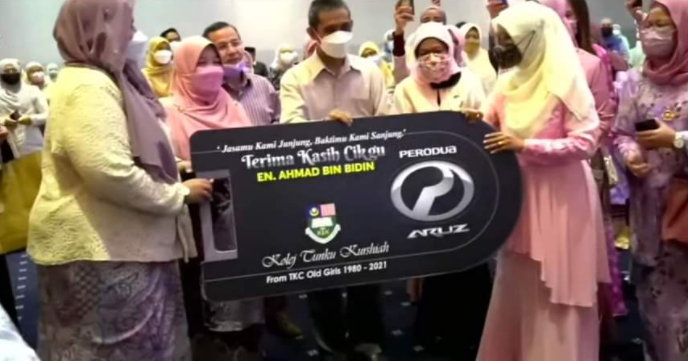 'I only act as a guide to students'
Ahmad admitted that he was in the dark about the gift. The teacher was genuinely surprised when the gift was presented to him after the ceremony was over.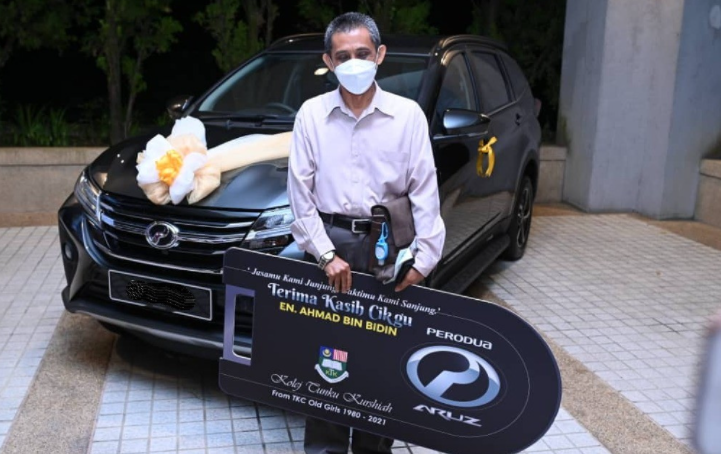 He also mentioned that he had never heard of such a retirement token before!
Whatever contribution I've provided to this school since 1986 were greatly supported by excellent principals, colleagues, and students."
"As a teacher, I only act as a guide so that all my students can excel in academics and life," he said.
---
It's unrelated to the article but here's our brand-new podcast – Talk Je Lah!
---
Cover Images via Redaksi
Editor: Grace Choong