A TikTok video showing a teacher wearing an oxygen mask while conducting a class has recently gone viral online, where many praised her dedication towards her students.
Despite her face showing clear signs of fatigue, the teacher simply carried on with the lesson while wearing the respirator.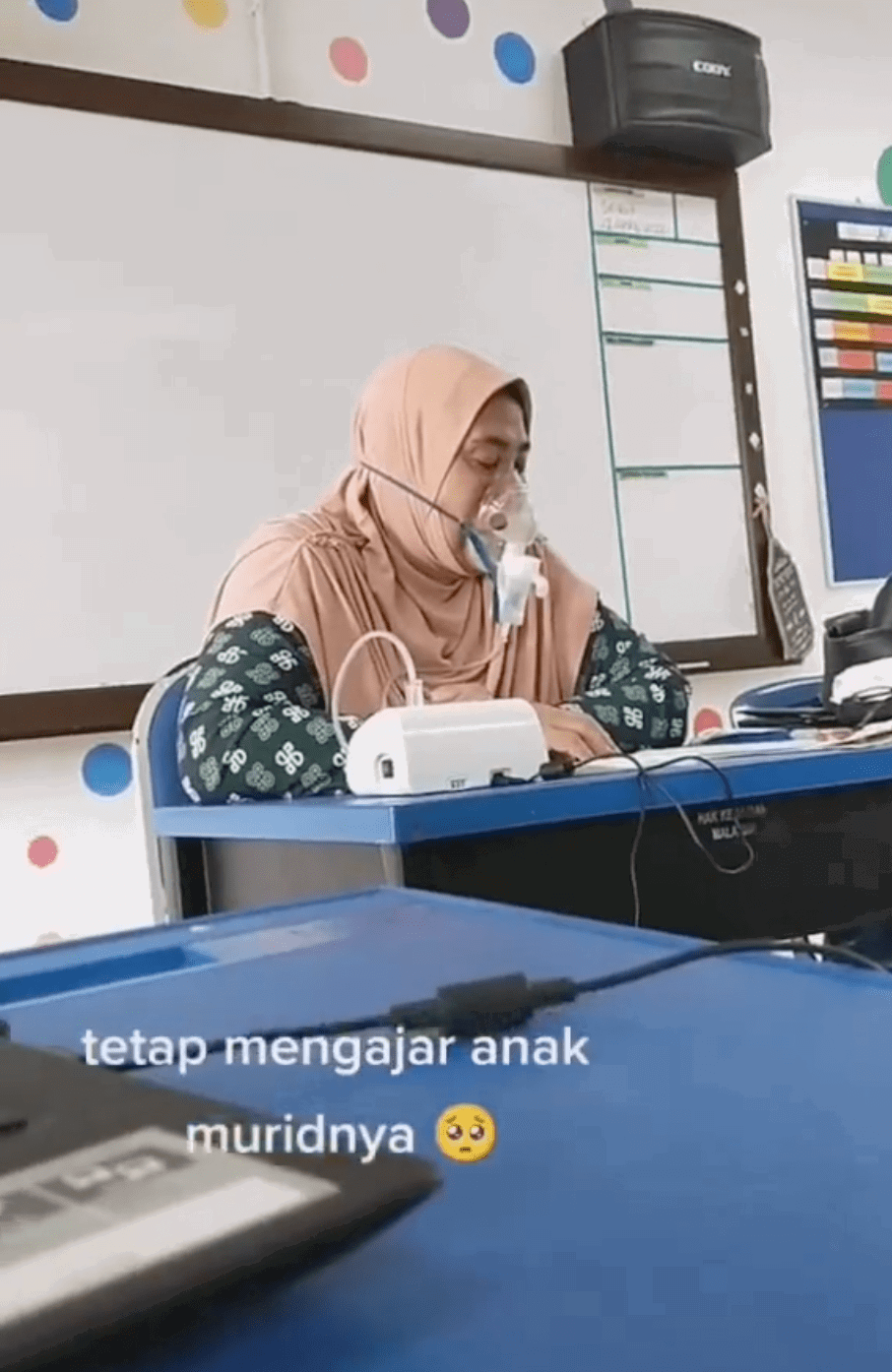 Suffers from chronic asthma
According to a now-deleted tweet by @rulduff, he claimed that the teacher was his aunt and that she was a teacher at a school in Kota Tinggi, Johor.
Many people don't know that her condition is now at a critical stage.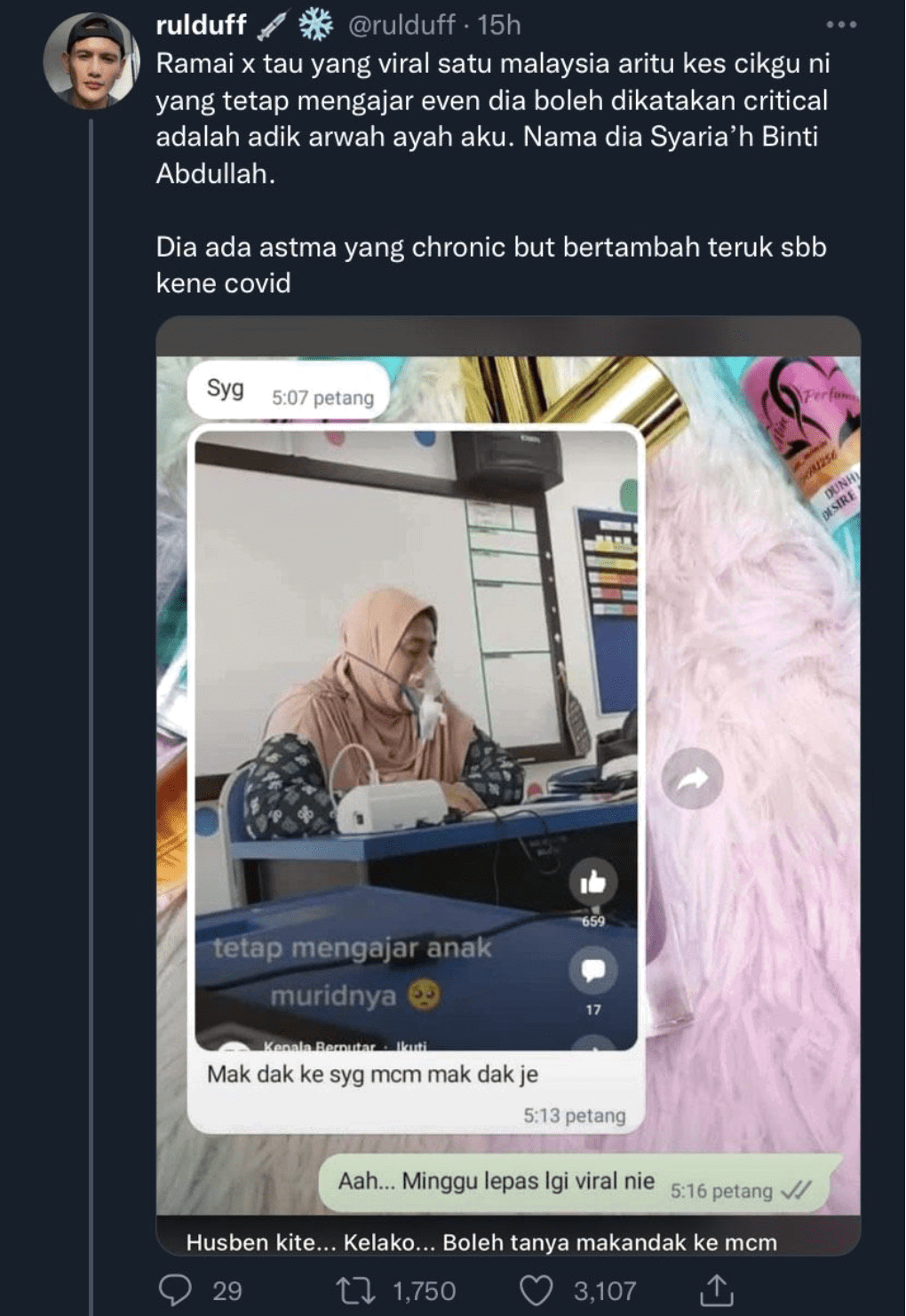 He also revealed that the teacher, fondly known as Mak Andak, was the younger sister of his late father and suffers from chronic asthma, a health condition which later worsened after she contracted COVID-19.
He also went on to explain that his aunt chose to teach not solely for the sake of earning money, but because she was passionate in educating the next generation.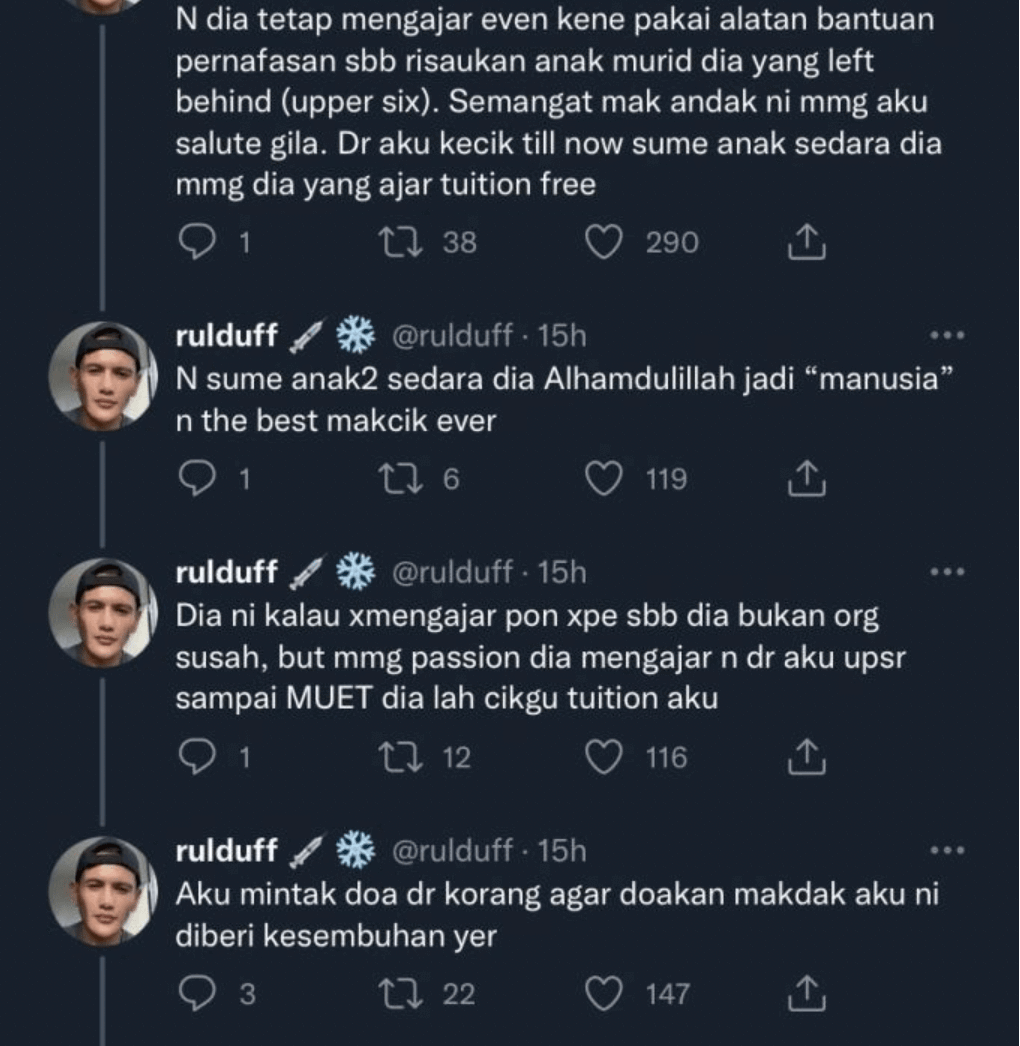 She still teaches even though she has to wear a respirator because she's very worried for the students who are lagging behind.
WeirdKaya has reached out to @rulduff for comment and we will update the article accordingly when we have more information about Mak Andak.
Read also: M'sian Students Save Money Together And Buy Teacher Perodua Car As A Retirement Gift
Best teacher ever
In the comment section, many shared their personal encounter with Mak Andak and how she left a positive impact on their lives.
"She was my MUET teacher during STPM. Although she didn't teach my class, she was nice and hardworking and was also a generous and loving person. Please pray that she will be healthy again."

"I was impressed with seniors like this…there is no reason for young teachers not to teach in the classroom anymore."

"Yes teacher Sha [Mak Andak] was a really good teacher when she taught me MUET while I was in Form 6. Not once did she ever get angry at her students but was always supportive towards them."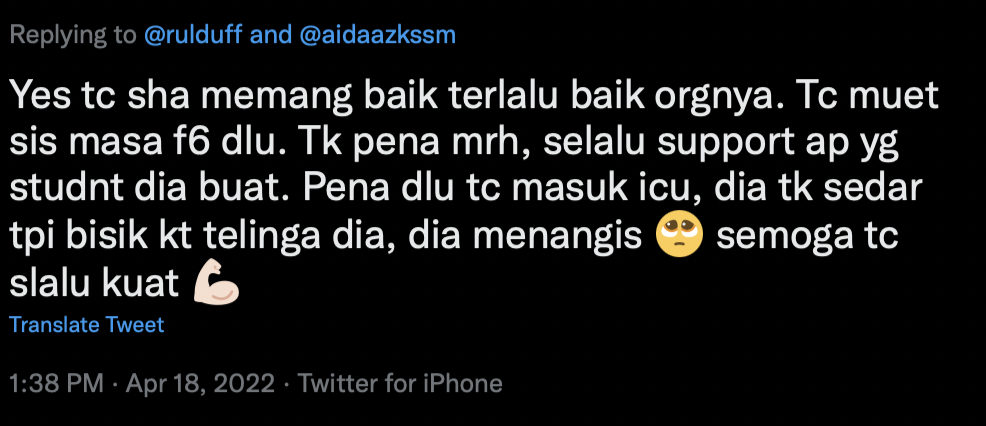 "Teacher Syariah is a good person. You would be happy if she taught you…it was fun learning English. [During] the last day of school before I transferred to MRSM (MARA Junior Science College), she was my class teacher and cried with me too. Hope she will get well soon."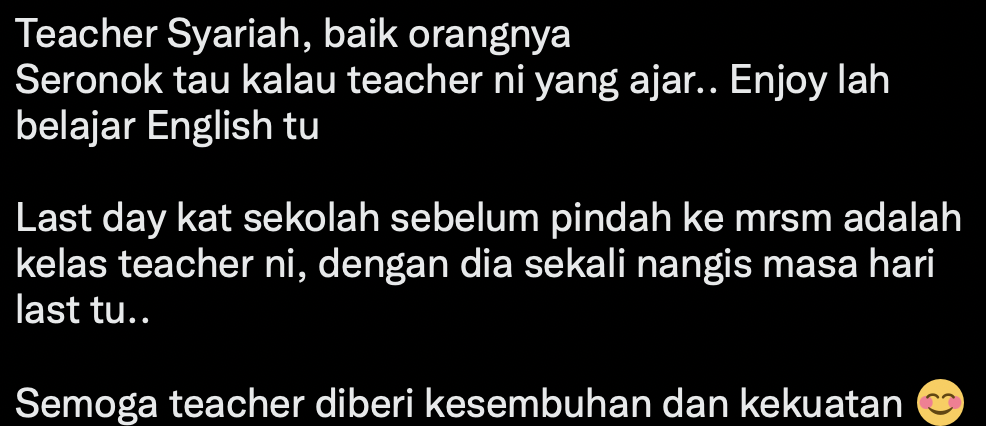 ---
It's unrelated to the article but here's our brand-new podcast – Talk Je Lah!
---
Cover Images via TikTok
Editor: Sarah Yeoh