IPOH – A man suffered a nosebleed after the car he was traveling in with three others was demolished by a tree during a landslide near a hotel at Tanah Rata yesterday (Nov 22), reported Free Malaysia Today (FMT).
Pahang Fire and Rescue Department Zone 3 chief Shahrul Nizam Nasir said the landslides were caused by a two-hour downpour.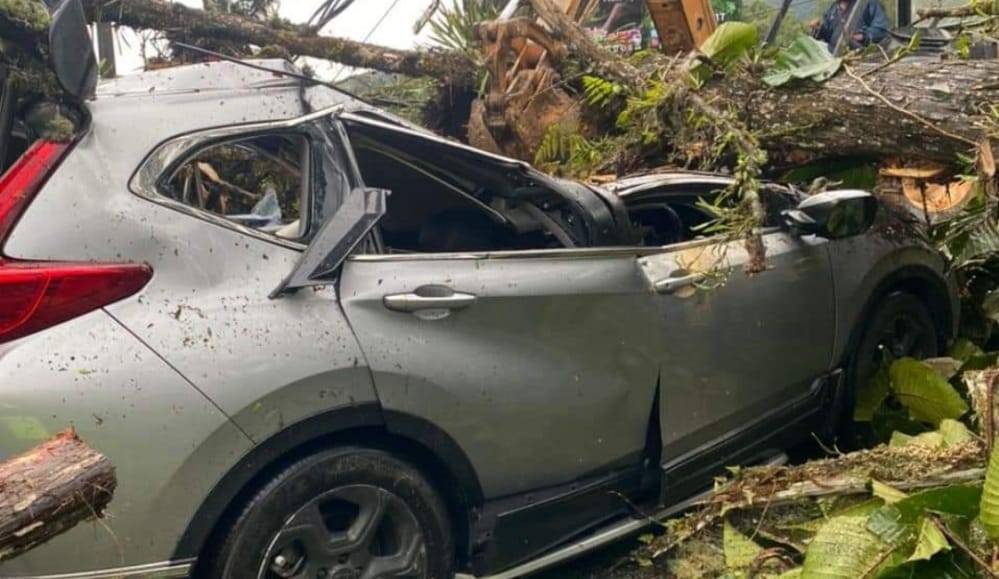 "The landslides occurred near Big Red Strawberry, Strawberry Park, the Sungai Palas Boh Tea Plantation route as well as the road to Water Cress Valley and Rose Valley in Tanah Rata.
"Uprooted trees and landslides were also sighted near Taman MCA, Taman Pelangi and Batu 20, Jalan Tapah, blocking up the roads.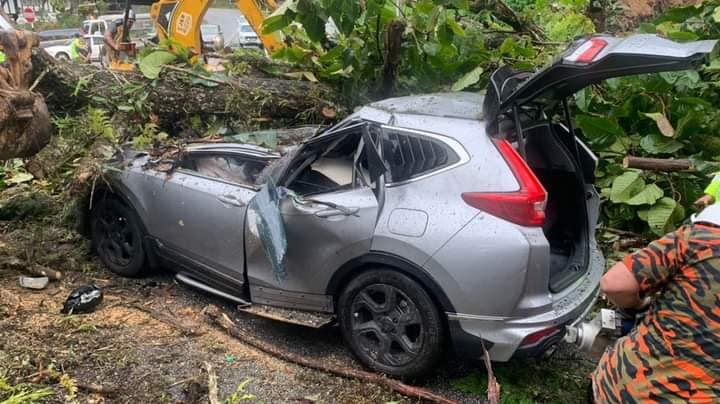 "However, there were no casualties or property damage reported and clean-up work is currently underway," he said in a statement.
Shahrul Nizam added that the victim and a passenger were rescued by firefighters before being sent to the hospital for treatment while the other two passengers were rescued by the public.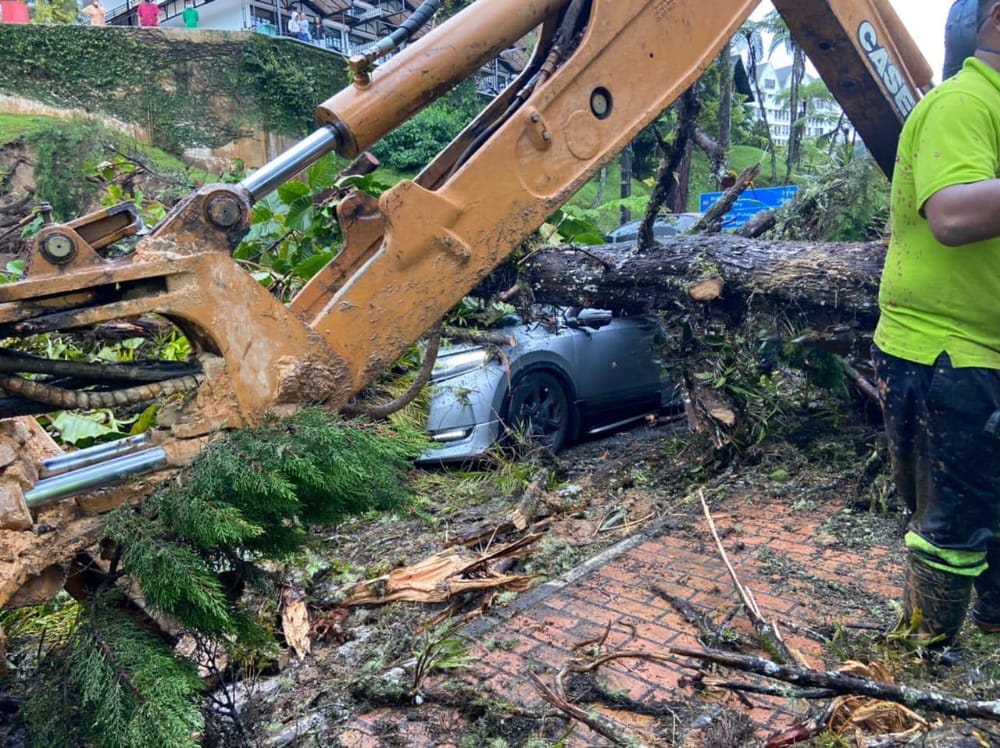 Cover image via Inforoadblock
Editor: Sarah Yeoh
---
It's unrelated to the article but here's our brand new podcast – Talk Je Lah!
---