Although small in size, soybeans do pack a punch as they are full of vitamins, antioxidants, and amino acids vital in building a healthy body. Best of all, they can be used in making delicious desserts too!
Here are three soybean dessert bars in Subang Jaya that are worth checking out over the weekend with your buddies!
Huang Soy Bar
if you're looking for a place that serves tasty soybean dessert without feeling too guilty about the calories, Huang Soy Bar is probably the place for you.
The Huáng Bowl is undoubtedly the star of the menu, where it's a signature combo of shaved ice, fragrant gula melaka syrup, fresh soy milk and three toppings of your choosing.
Among the toppings you can select from are sweet potato and taro balls, tangyuan, grass jelly, matcha jelly, ginger konnyaku, golden pearls, nata de coco, barley, red bean, pulut hitam, longan, coconut noodles, chrysanthemum goji jelly, mango konjac, ai-yu jelly, and ginkgo.
That's a whopping 16 toppings for you to choose from!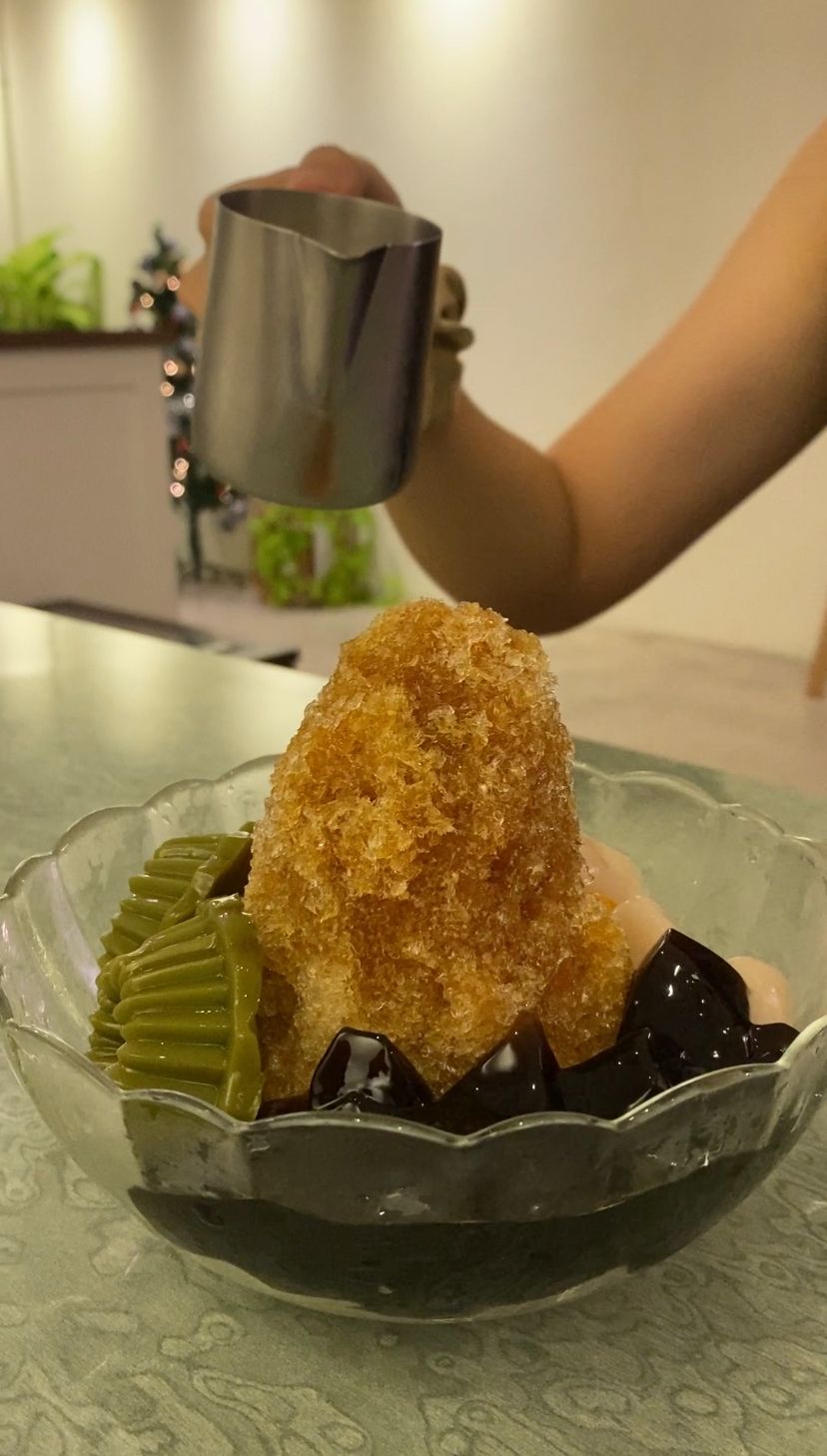 I gave the Huáng Bowl a try with sweet potato and taro balls, matcha jelly, and grass jelly as the toppings and found this combination to be refreshing and super healthy.
As for the portion, it was just right for three people and it cost around RM15 as premium toppings (sweet potato and taro balls, tangyuan) were chosen and carry extra charges.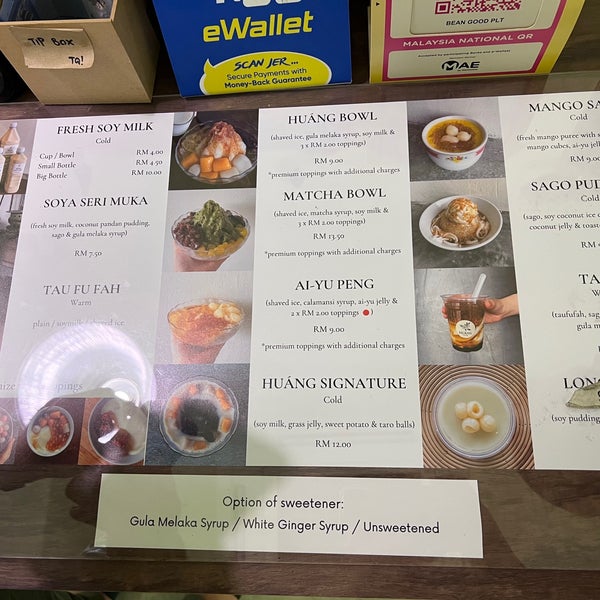 Even though I've only tried one item so far, I highly recommend giving Huang Soy Bar a try as it achieved the right amount of sweetness, which is especially important for older people who are wary of their sugar intake.
Dáo Soy Milk
Dáo has long made a name for itself among residents of SS15 thanks to its delicious soy softserve Sundae Cup.
There are two versions of Sundae Cup – on the left is the smooth, creamy softserve ice-cream topped with sweet potato tangyuan, crushed peanuts, sesame and honey, while on the right features sweet potato tangyuan, grass jelly, and honey drizzle.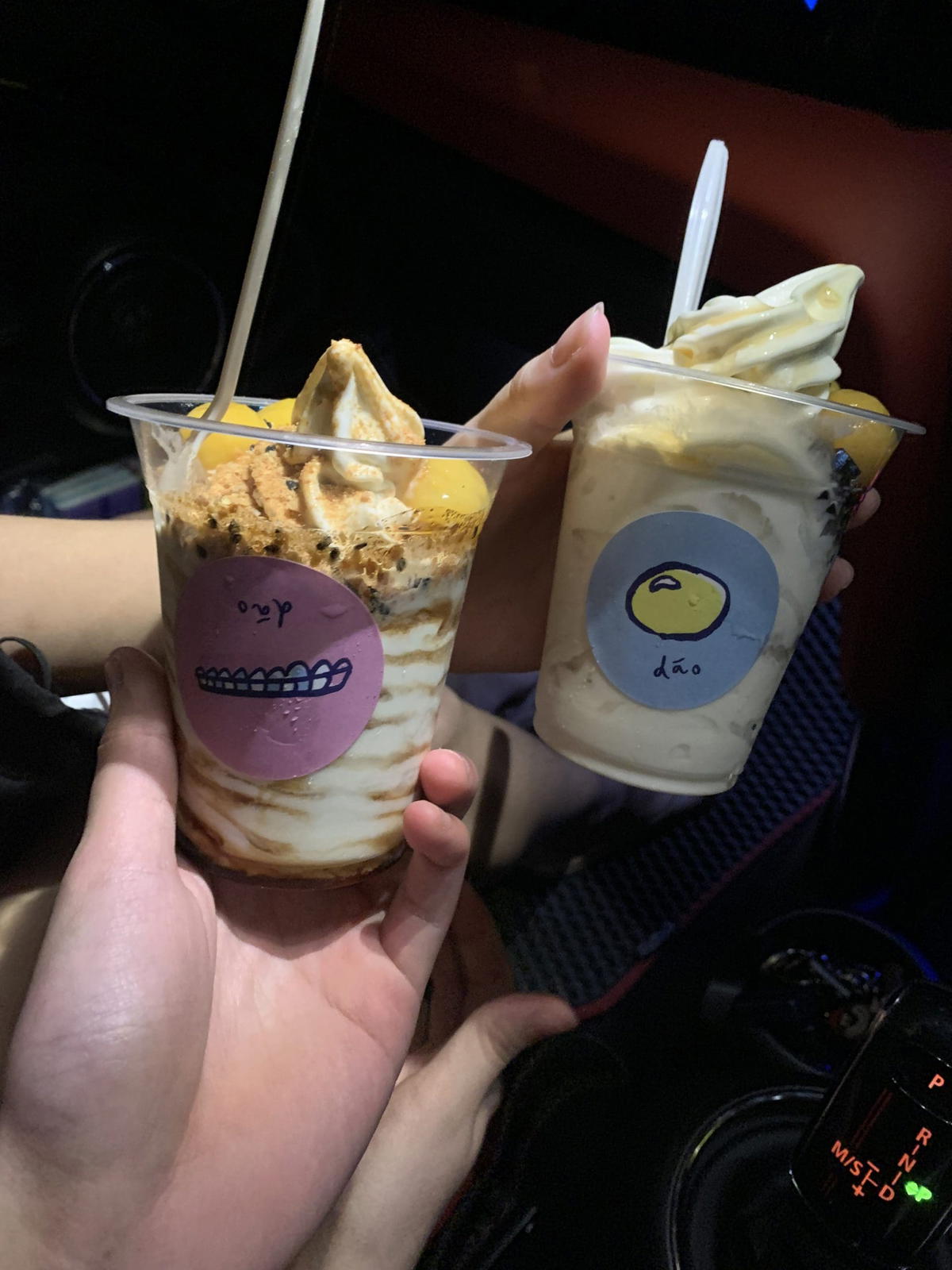 If you're salivating over it already, you'll be floored by the fact that both sundaes are priced from RM6.40 and above only!
While some may find it too sweet to handle, Dáo is my go-to choice when I'm craving for a good late night dessert. I've also heard that their tau fu fa is pretty good and one that I'll definitely be adding to my bucket list.
If you're thinking about trying out more desserts from Dáo, check out their quirky menu and don't hesitate to contact their friendly staff too!
The Soybean Factory
While the Soybean Factory has a wide array of customisable desserts for everyone, only two stood out for me.
Coming in at #1 is their Seven Wonders Tau Fu Fa, a multi-coloured dessert thanks to its vast selection of toppings. As for me, I chose brown sugar as the sweetener and pandan tau fu fa as the base.
While the pandan tau fu fa was refreshing, it gets a bit drowned out after adding in the brown sugar. Of all the toppings, the black sesame ball was the best as it was really chewy and doesn't taste artificial at all.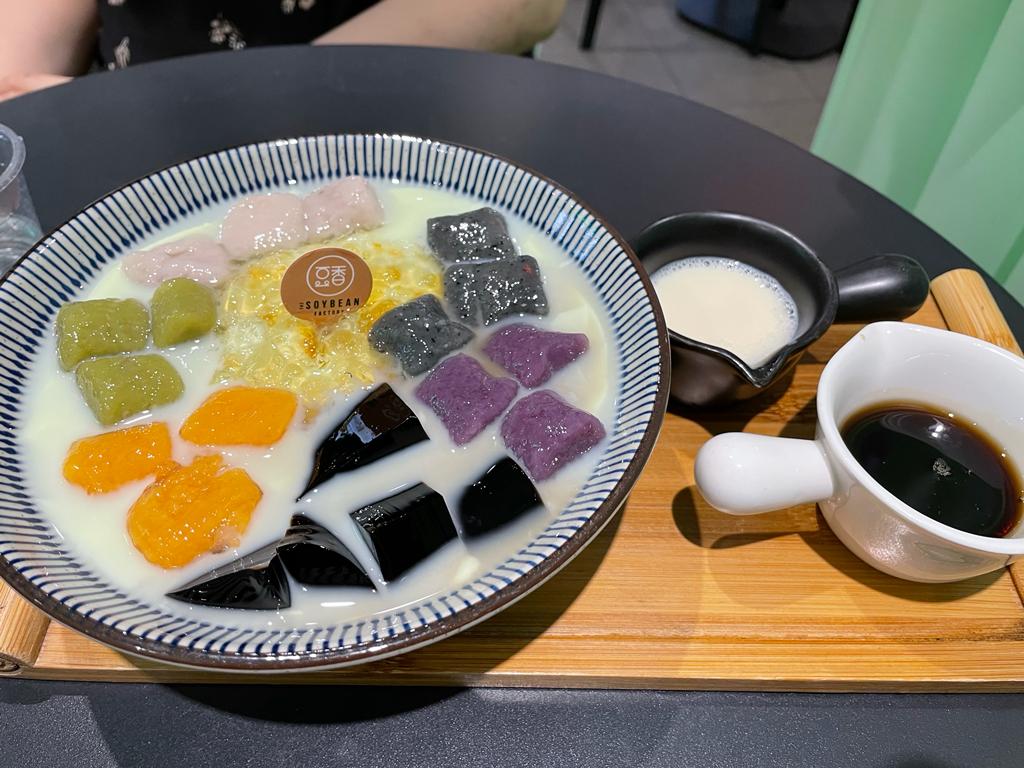 Next up is the Triple "Q" Four Seasons Tau Fu Fa, where it is paired with Four Seasons Ball, grass jelly, soy milk jelly, and soy milk as toppings.
I chose ginger syrup as the sweetener for this dessert and in my opinion, it was way better than the brown sugar.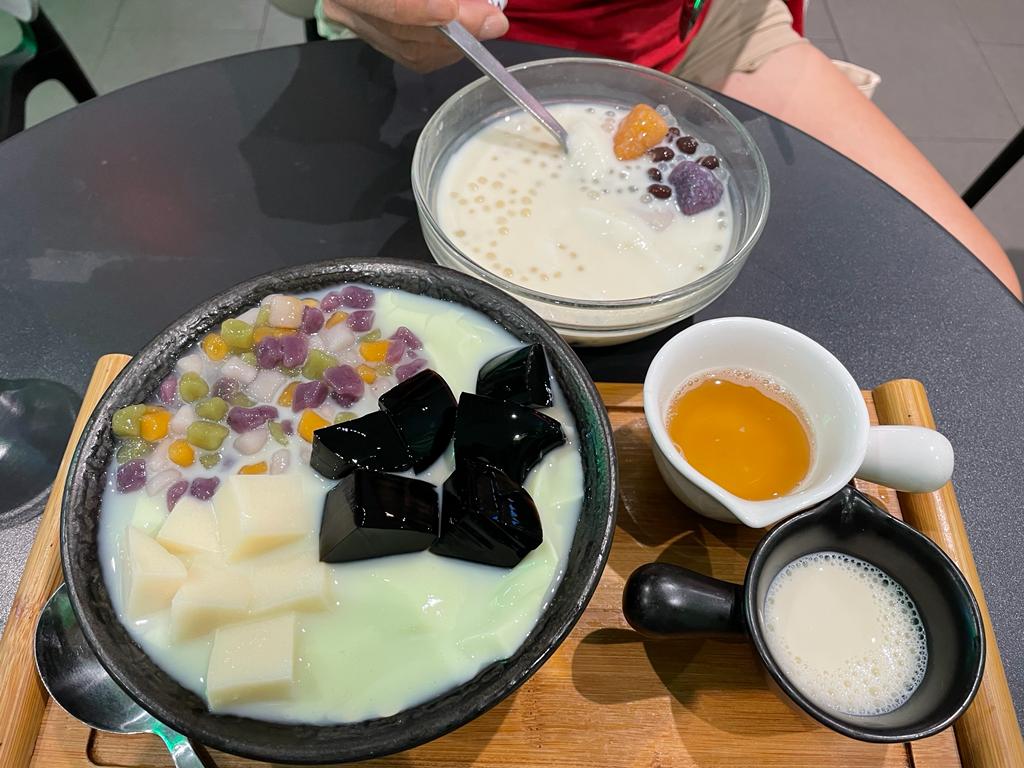 Price wise, it's quite affordable as most of the desserts range from RM10 and above. Also, it's highly recommended to bring a few friends along as their portion is enough to feed 2-3 people!
Do you agree with our foodie's verdict? Share with us your top soybean dessert places!
Cover image provided via Alicia Tan.