Father's Organic Farm, the affected campsite of the Batang Kali landslide, expressed its deepest condolences to all the victims and their families.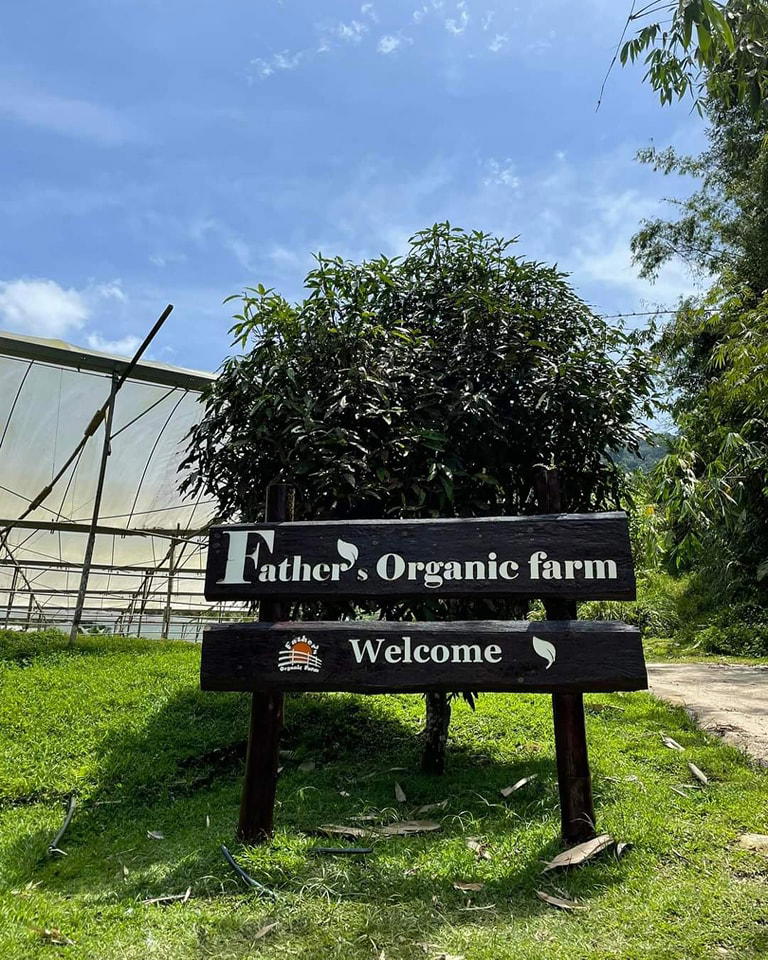 Since the landslide, the farm's Facebook page has changed its profile and cover picture to pure black.
In its latest post, the farm owner posted a statement expressing his deep sorrow for the tragedy.
With heavy hearts, we sincerely sympathize with all the victims and families that were affected in the Batang Kali landslide tragedy, which happened on 16 December.
'Our hearts are with you'
He then continued, "Disasters are faceless, love is with us! Our hearts are closely connected with you, may the deceased rest in peace, heartfelt and deepest condolences to the families; pray for the survivors and the injured for recovery, and please, continue to take care."
We also pay our tribute to all parties involved in the rescue.

Once again, we humbly bow to everyone affected by this tragedy.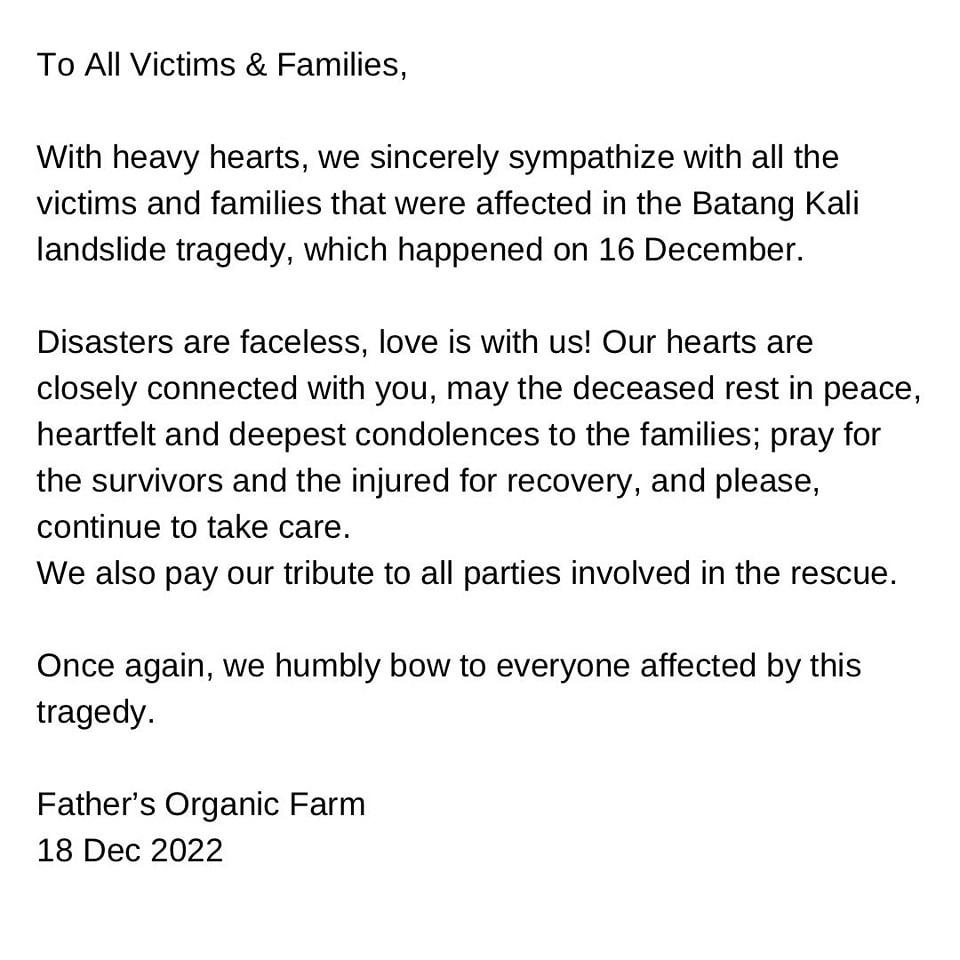 Mixed Reactions From Netizens
The post has received mixed reactions from netizens. Some shared that the PIC of the farm should be held responsible for the tragedy.
On the flip side, some other netizens said it was a natural disaster that no one would like to happen.
"This is a natural disaster that no one expected … the management also does not want this kind of tragedy to happen"

"This natural disaster has taken away many lives […] the PIC of the campsite should be held responsible"

NGA: Campsite Of Father's Organic Farm
Local government and development minister Nga Kor Ming has revealed that the campsites of Father's Organic Farm that were buried by the Batang Kali landslide did not have a license.
He said that the operators are facing a jail sentence of up to three years and/or an RM50,000 fine if convicted.
Nga added that the operators were allowed to open organic farms but failed to submit an application to set up the campsites.
I've informed the 155 local authorities nationwide to clear all campsites near rivers for seven days effective immediately.
---
It's unrelated to the article but here's our brand-new podcast – Talk Je Lah!
---