The Batang Kali landslide has caused numerous families to lose their loved ones. According to the latest Fire & Rescue Department update, out of the 94 victims, 61 were found safe, 24 were dead and 9 more victims are missing.
'They have now reunited together'
One of the victim's family members also took to her Facebook to pen a heartbreaking letter to show her love towards her son-in-law, daughter and grandchild who were found dead yesterday in the Batang Kali landslide.

Beh Su Lee, a victim's family member who had been waiting for her granddaughter to be rescued, posted a mourning post on Facebook and confirmed that her daughter's family of four has been confirmed dead.
"My son-in-law, daughter, and grandchildren have been confirmed dead. Thank you everyone who send their prayers.

Mommy wishes you a family reunion and a good journey. Mommy loves you," she wrote.
Granddaughter found today
Two days ago, Beh wrote that the search and rescue team had found the bodies of her daughter, son-in-law, and grandson, but her granddaughter's whereabouts was still missing.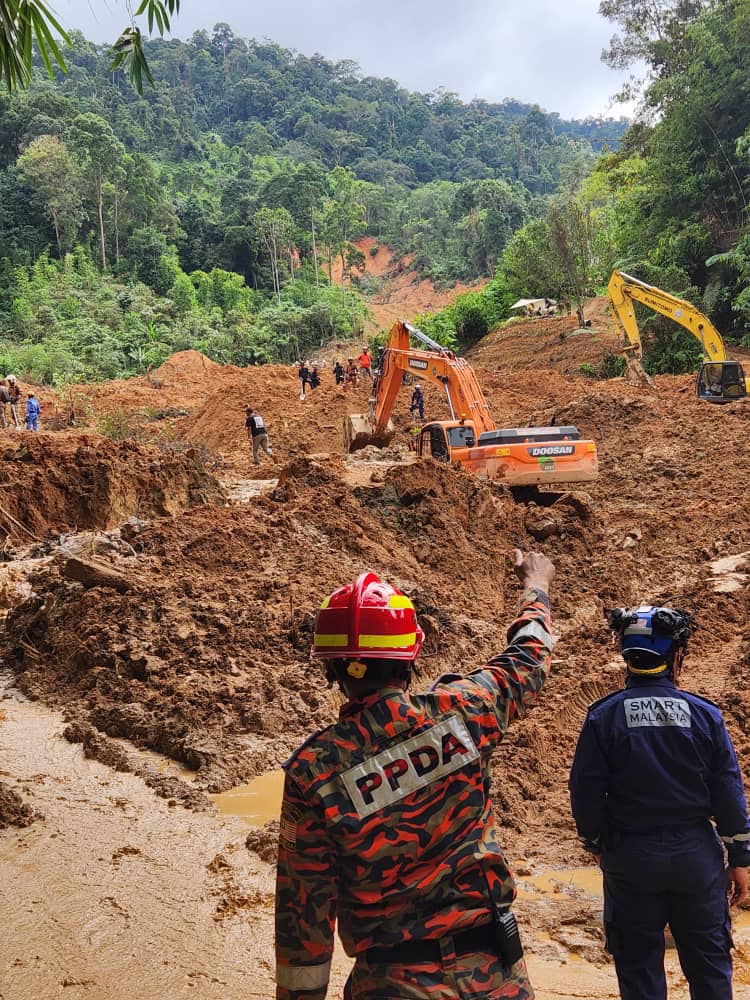 However, the family has now received the bad news that her granddaughter also died in the accident.
The post, which was posted 2 hours ago, has received over 5k likes and 800 shares at press time, with many netizens mourning for Beh's loss.
Yesterday, the Royal Malaysia Police(PDRM) shared that an investigation is ongoing and legal action may be taken against the PIC of Father's Organic Farm.
Read our coverage here:
Our deepest condolences to the victims' families.
---
It's unrelated to the article but here's our brand-new podcast – Talk Je Lah!
---