Besides bak kut teh, one dessert that most of your Klang friends will recommend will always be the Pandan Layer Cake sold by Regent Pandan Layer Shop located at Jalan Raya Timur.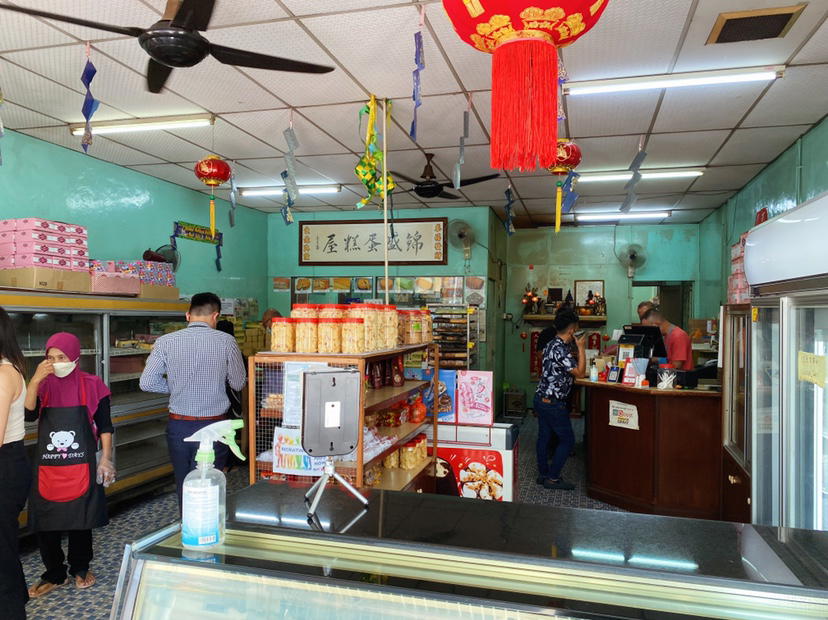 As a Pandan fan, there's no explanation why I'm willing to drive 40 minutes from KL just to visit Regent Pandan Layer Shop and wait under the scorching hot sun just to try it out.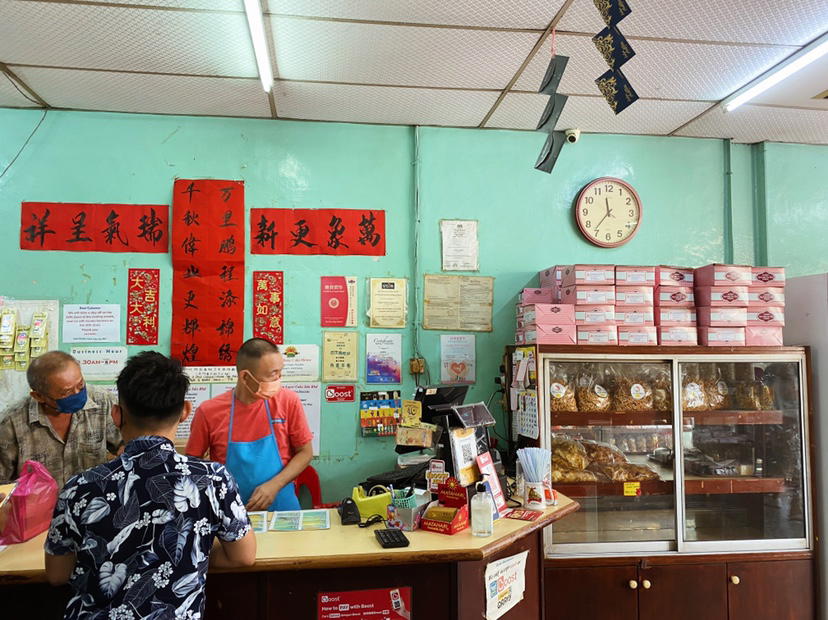 The shop specialises in making layer cakes, where it comes in a variety of flavours such as pandan, yam, pandan & yam, durian, and corn.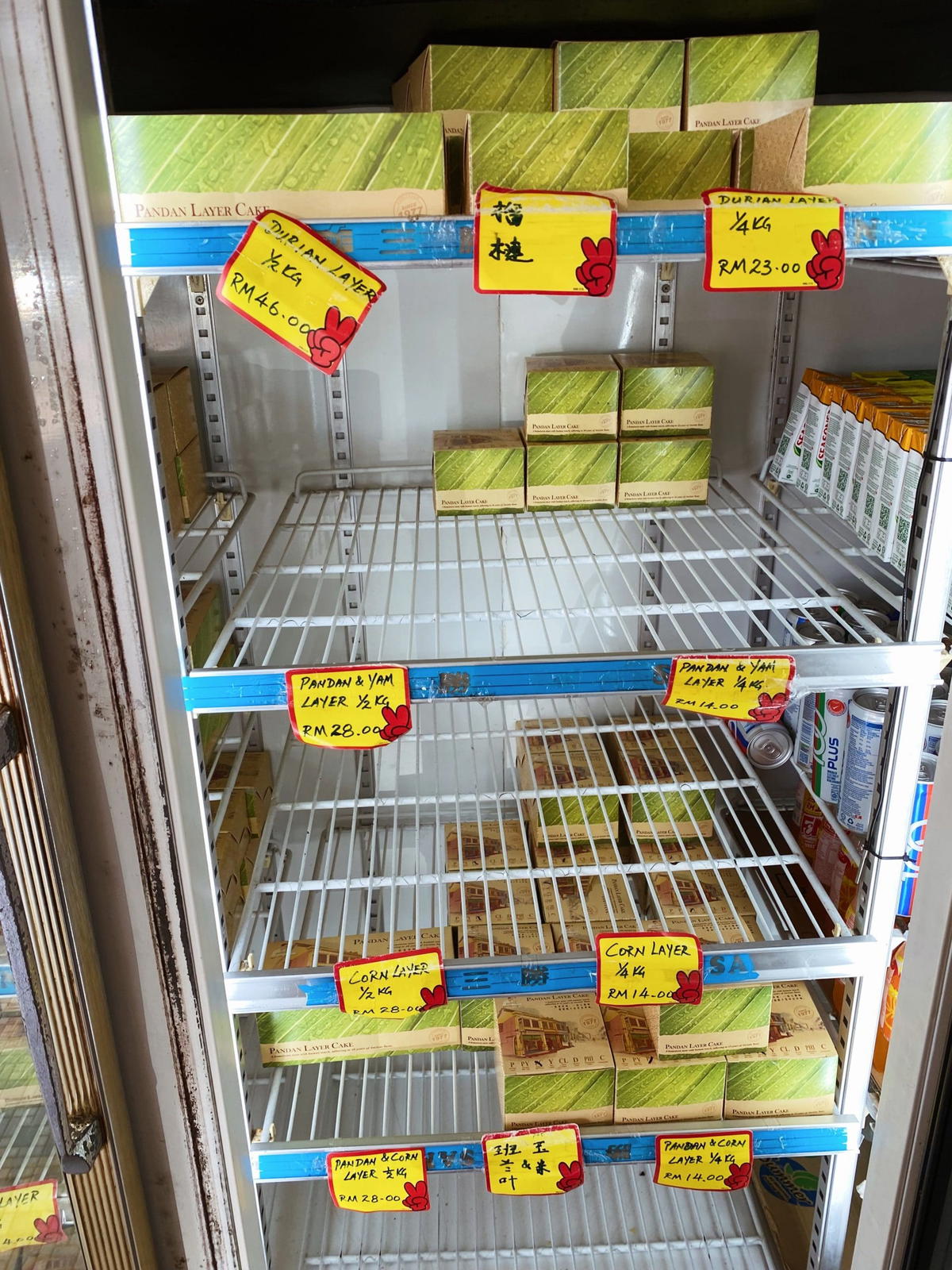 In fact, CNN Travel even listed Pandan Layer Cake as the "cake of the world" with its "natural woodsy" flavor.
As for the shop's interior, it's almost as if you're taking a trip back to the 70s as it retains much of its archaic design and structure.
Pandan Layer Cake (RM28)
Unsurprisingly, Regent Pandan Layer Shop is most well known for its Pandan-infused layer cake (RM28 for half a kg), which is perfect for breakfast or afternoon tea.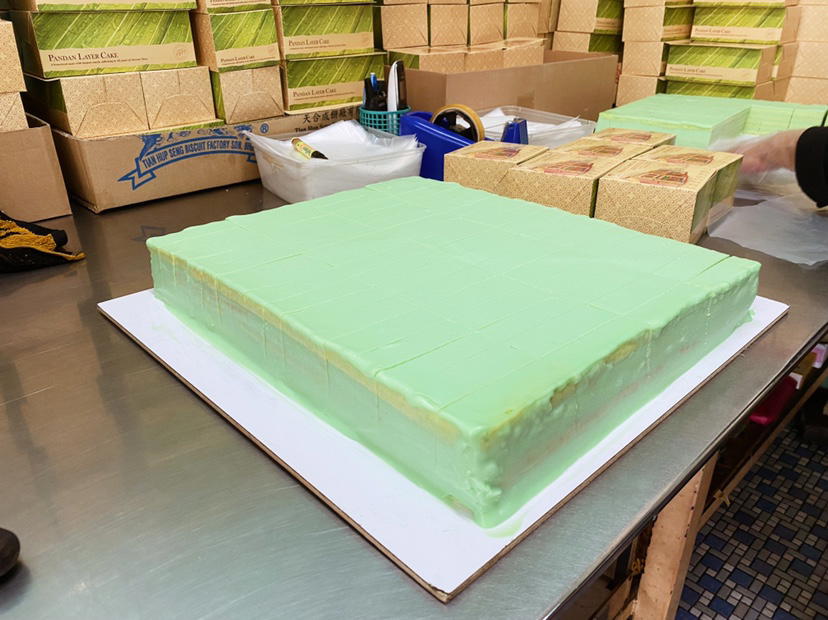 I'll be honest, my first impression of the Pandan Layer Cake wasn't the "wow I'm so mind blown" kind as I felt it looked like any ordinary layer cake you can find elsewhere.
However, I was glad to be proven wrong when I took the first bite as it literally was one of the best layer cakes I've stumbled upon. Each slice features a generous layer of its signature's Pandan jelly and Pandan Chiffon.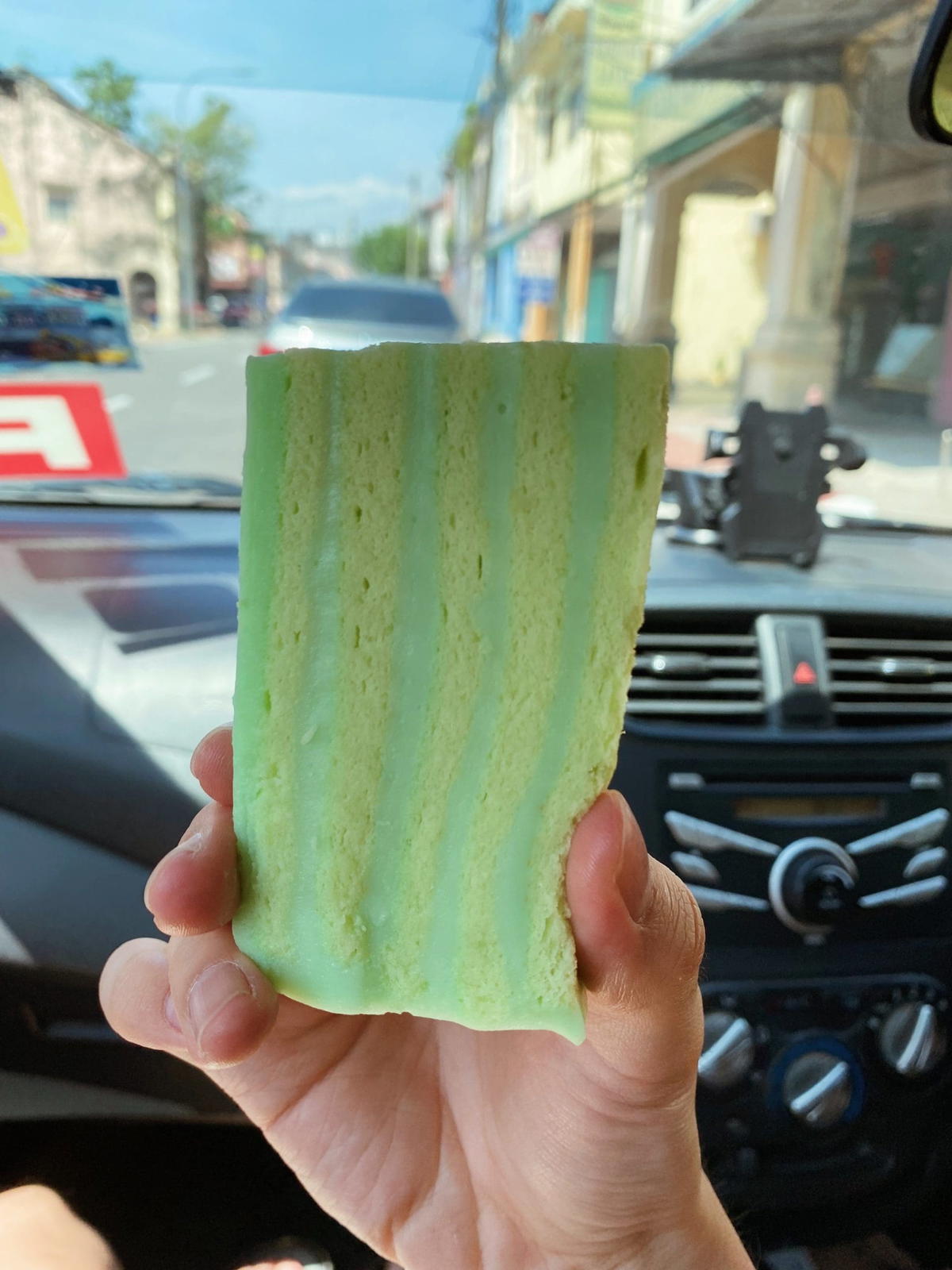 It's also best to eat it chilled as it will provide a slightly more refreshing taste compared to having it at room temperature.
If you're one who absolutely needs a beverage to pair with dessert, you can do so with a cup of coffee or iced tea during a cozy afternoon, which is guaranteed to bring a wave of calm over your soul.
Yam Layer Cake (RM28)
Besides Pandan, I also decided to purchase the Yam Layer Cake, which is sold at the same price as the Pandan layer cake.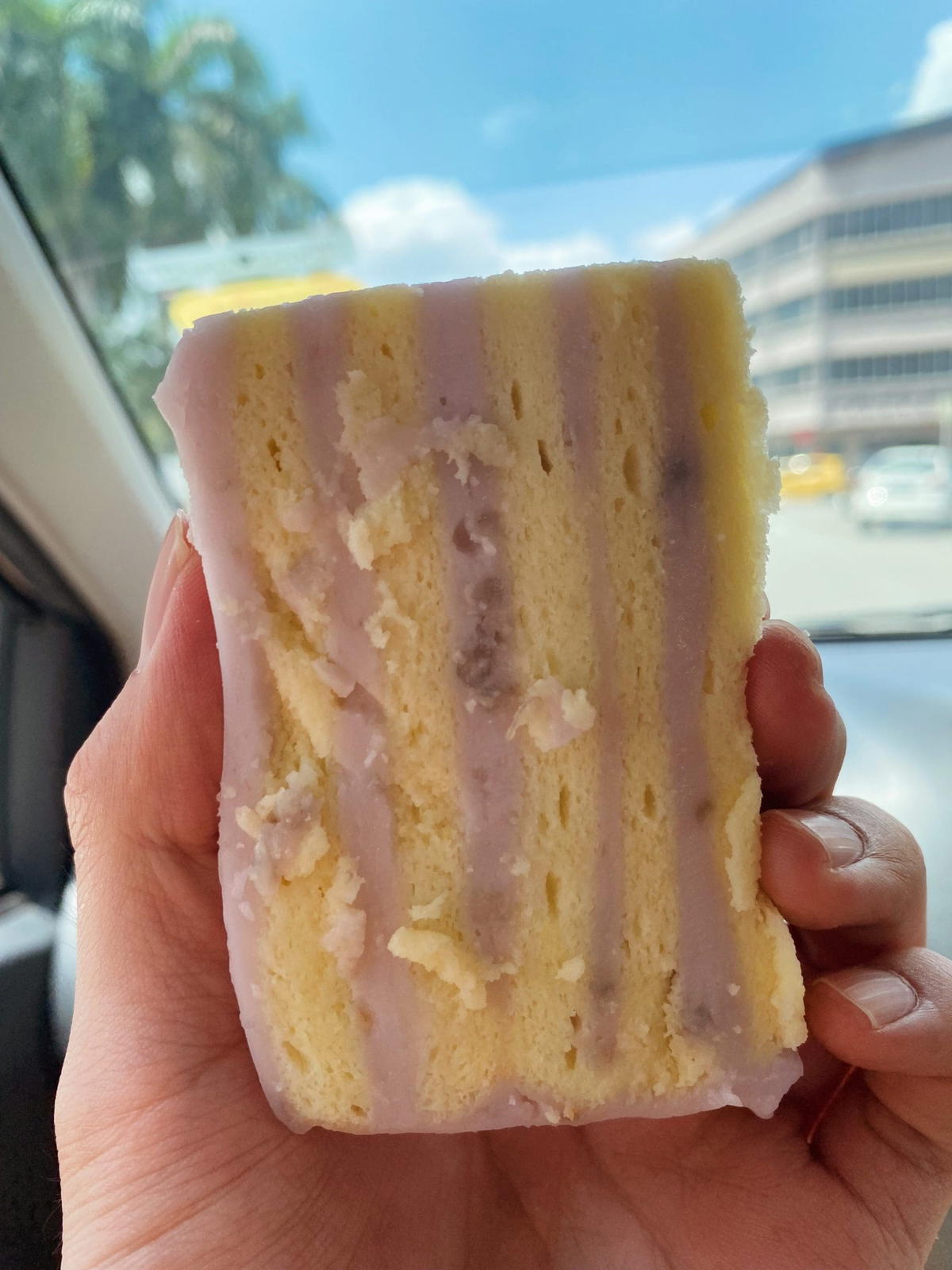 What's special about it is you can literally see small yam pieces infused into the cake, resulting in a more earthy texture and taste.
The yam layer cake really surprised me as I didn't expect such a 'yam-my' cake to grace my tastebuds. It was a light, rich yam-infused cake where each bite had just the right amount of yam in different forms – jelly, chiffon and yam bits.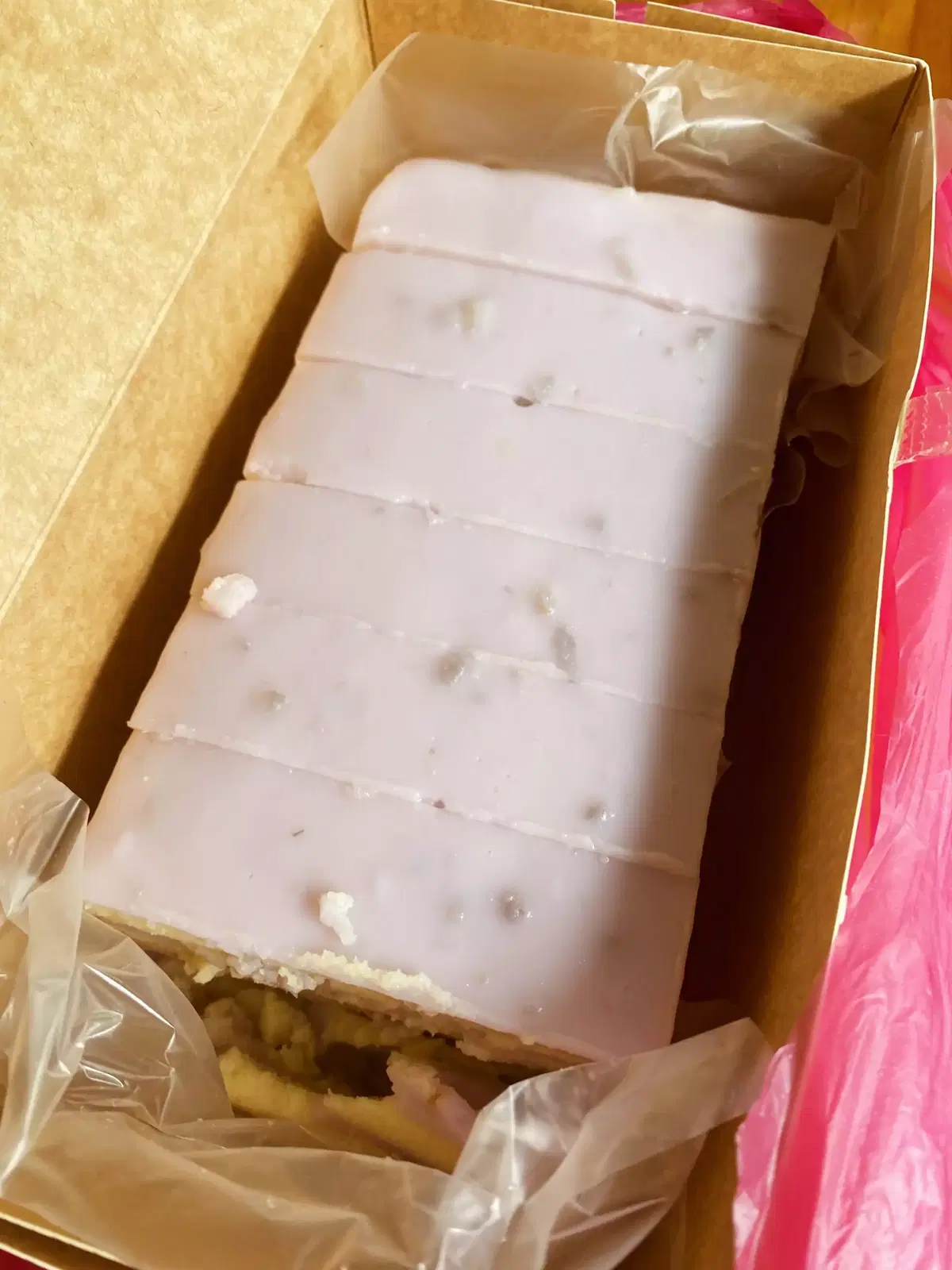 It is a must-try if you love yam as it doesn't possess artificial sweetness or greasiness after eating it.
Parking is such a pain!
A plus point about Regent Pandan Layer Cake Shop is that it's located just a few minutes walk away from the Klang KTM station. If you're okay with taking public transport, then it shouldn't be an issue.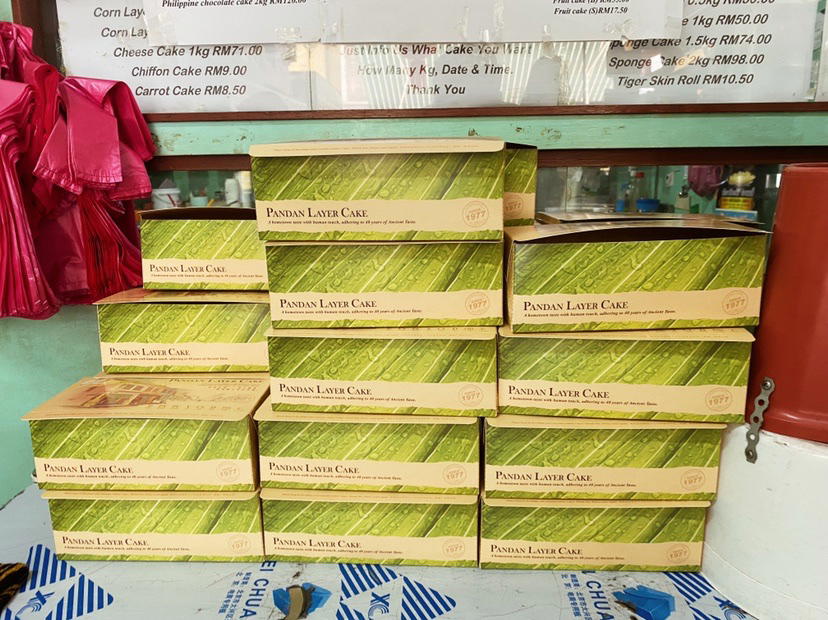 Read also: This 20-year-old hidden eatery in Pudu serves best wanton mee, curry mee and char siu for less than RM10
However, if you were to drive there, it's best that you go with a group of friends so that you have someone to wait inside the car while you go into the shop as parking is scarce especially during the weekends.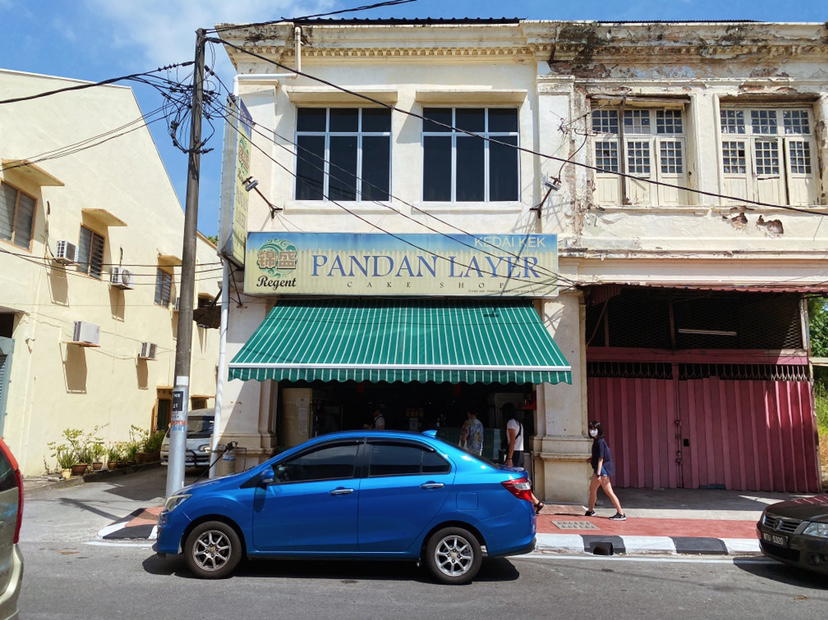 I had to spend around 15 minutes looking for parking and let me tell you, it's not fun at all.
On top of that, you'll need to keep a sharp eye for the shop's sign as it's not very noticeable.
Unlike other cake shops, you can only pay using cash and there's no place for you to taste and enjoy the cakes at your leisure, meaning you'll have to either eat inside the car or find somewhere else to enjoy the mouthwatering cake.
All in all, I would give a 4/5 rating as the cakes at Regent Panda Layer Cake Shop was really impressive during my visit there.
The kitchen is also located within the store where you can see the cake-making process without getting too jittery about hygiene.
Pros
Not to sweet and flavourful
Reasonable price
Won't feel greasy after eating
Cons
Hard to find parking
Only accept cash payment
No place to sit and eat
Address: Regent Pandan Layer Cake Shop , 70, Jalan Raya Timur, Kawasan 1, 41000 Klang, Selangor

Contact: +603 7876 6417
---
It's unrelated to the article but here's our brand-new podcast – Talk Je Lah!
---
Cover image via Rydah Tan/WeirdKaya
Editor: Sarah Yeoh