PASIR PUTEH – A yam seller in Kelantan literally struck gold thanks to a yam tree that he paid for RM80 five years ago.
The yam tree in question is known as Alocasia New Guinea Gold, where it has large leaves, a giant golden trunk, and a market price of RM100,000.
If you're wondering what RM100,000 can get you, it would be a brand new Honda Civic or a Proton X70!
Reaping what he sowed
According to Kosmo!, its owner Muhamad Fathi Mat Jat, 32, said he bought the tree from a woman in Kuala Lumpur and initially wanted to grow it as a parent tree.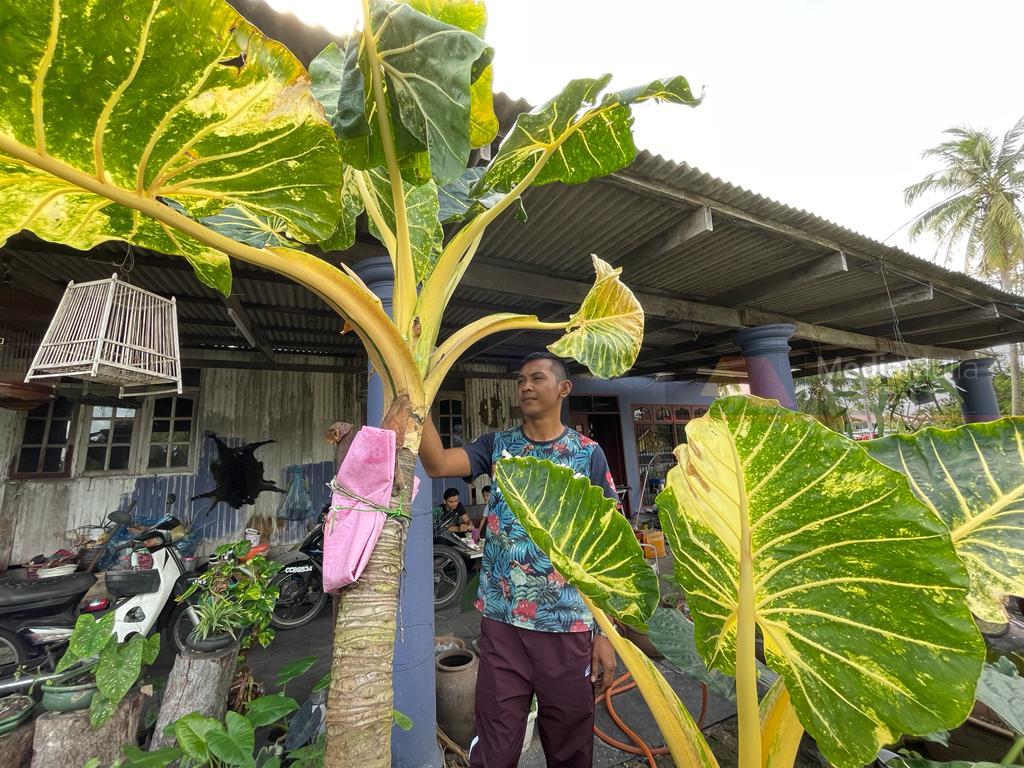 My parent tree is now 2.7 metres tall, and according to the market, it costs more than RM100,000. This parent tree can produce up to 2,000 saplings at a time, but I have no intention of selling them.
He added that what makes this yam tree different from the rest is its golden yellow trunk, thus earning the name "916 Golden Yam" by fans.
Muhamad Fathi also said that "916 Golden Yam" trees measuring 10 centimetres tall can be sold for RM1,000 to RM2,000 each.
"Planting yam trees was actually meant to be a hobby but now I've become the top supplier of this rare breed in Kelantan.
"There are 15 other "luxury" types of yam trees such as Black Mabel Taro, Mojito, Mickey Way, Black Lava, and the Pharaoh's Mask."
He added that the price of a yam tree is determined by its art texture, tuber shape, leaf shape, colour highlights, leaf patterns, and yam size.
Cover images from Kosmo
Editor: Sarah Yeoh