The University of the Philippines (UP) conferred the degree of Doctor of Laws, honoris causa to Malaysian Prime Minister Datuk Seri Anwar Ibrahim in a ceremony held at the university's Villamor Hall in Manila.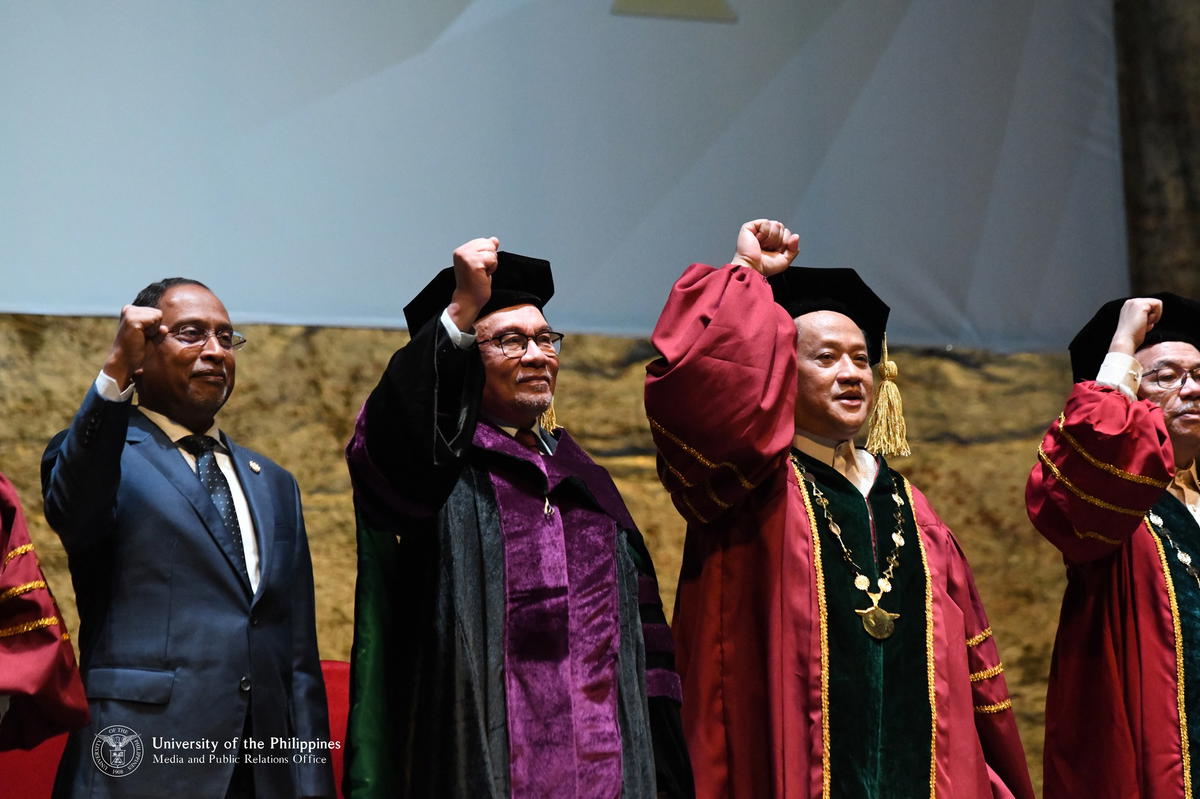 PM Anwar awarded honorary doctorate degree
According to a statement by UP, the university awarded Anwar the honorary doctorate for his expertise on economics, democracy, freedom, governance, Islam, and the need for accountability.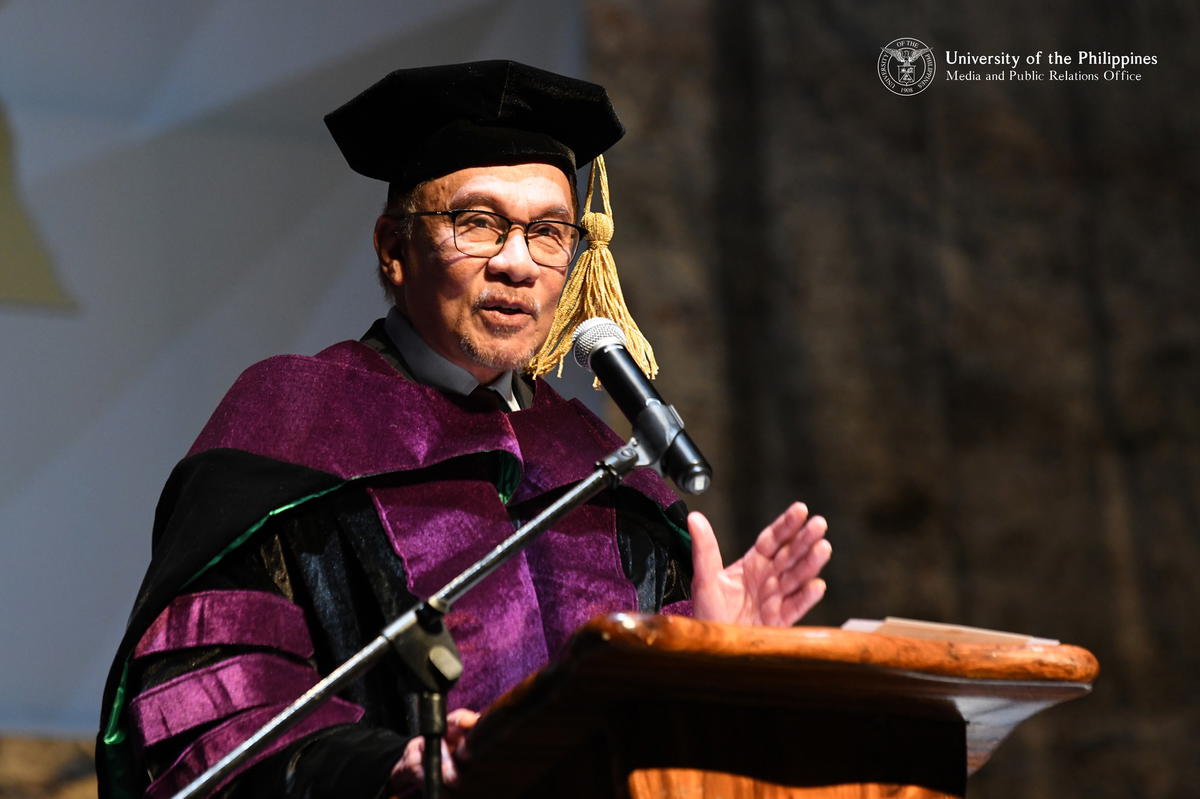 "PM Anwar was cited for his efforts in 'nurturing the life of the mind and fostering intellectual discourse' in Malaysia and in the ASEAN region; his advocacy of the concept of an Asian Renaissance; his devoted study of the life, works and teachings of Dr. Jose Rizal; and his unstinting commitment to the pursuit of justice and democratic ideals and the attainment of a more inclusive, pluralistic Malaysia, among others,"
"Fittingly, he delivered a lecture on "30 Years of 'Asian Renaissance': Strategic Takeaways for ASEAN" after being conferred the honorary degree,"it wrote.
Read also: PN MP Disappointed By Anwar's Budget 2023 Speech As 'Bumiputera' Was Mentioned Only 6 Times
Anwar: Reminisced about my past visits to Manila
During the ceremony, PM Anwar Ibrahim also delivered a speech titled '30 Years After The Asian Renaissance: Strategic Takeaways for ASEAN.'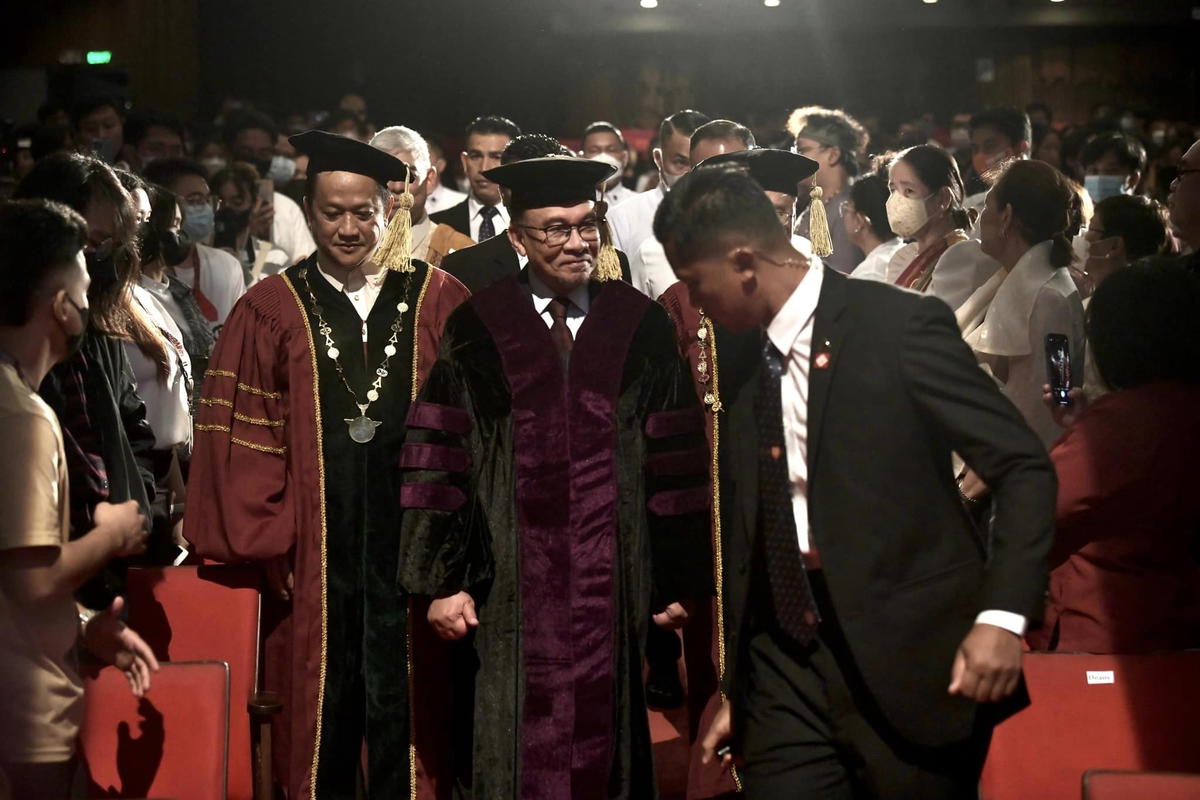 "In my opening remarks, I touched on the history of the formation of ASEAN, as well as the progress and changes in terms of cooperation among neighboring countries in this region."
"I emphasized that this unity must continue to be carved out on the basis of sharing the same identity, despite differences in race and culture.

This concept was well articulated by 'The Great Malayan' Dr. José Rizal in 'The Philippines a Century Hence' when the Philippines became a strong nation despite different islands, languages, cultures and ethnicities," PM Anwar said.
PM Anwar also expressed his sincere hope that ASEAN will continue to unite and strengthen in responding to urgent issues in the region. He stressed that staying silent in the face of oppression is not an option.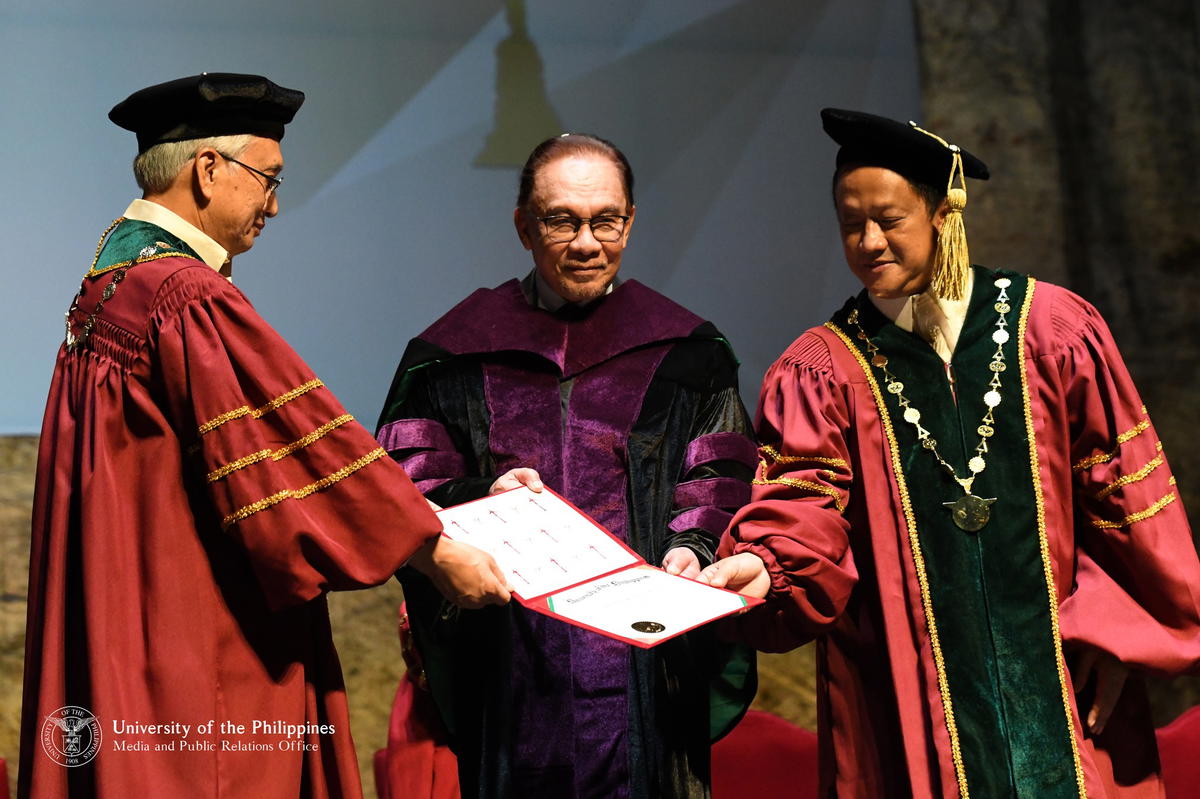 The Prime Minister also reminisced about his past visits to Manila as a student, where the university was a place he would always visit to discuss various matters with his friends. He further added that Manila is a very special city and not a foreign city to him personally.
Part of Anwar's two-day official visit to Philippines
The event was attended by local and national government officials, representatives of the Philippine public higher education sector, members of the diplomatic corps, and officials, faculty, students and staff of the University.
Anwar arrived in the Philippines for a two-day official visit, which marked his fifth visit to an ASEAN country since being appointed as Malaysia's 10th Prime Minister in November last year. Upon his arrival, he was welcomed with an official ceremony by Philippine President Ferdinand Marcos Jr at Malacanang Palace.
---
It's unrelated to the article but here's our brand-new podcast – Talk Je Lah!
---