Yesterday (Nov 24) was a historic day not only for Malaysians, but also for Pakatan Harapan (PH) chairman Anwar Ibrahim, who was sworn in as the 10th Prime Minister after 24 years of waiting.
Following his appointment, Anwar immediately got down to business and addressed reporters at the Sungai Long Golf and Country Club, where he gave his first press conference.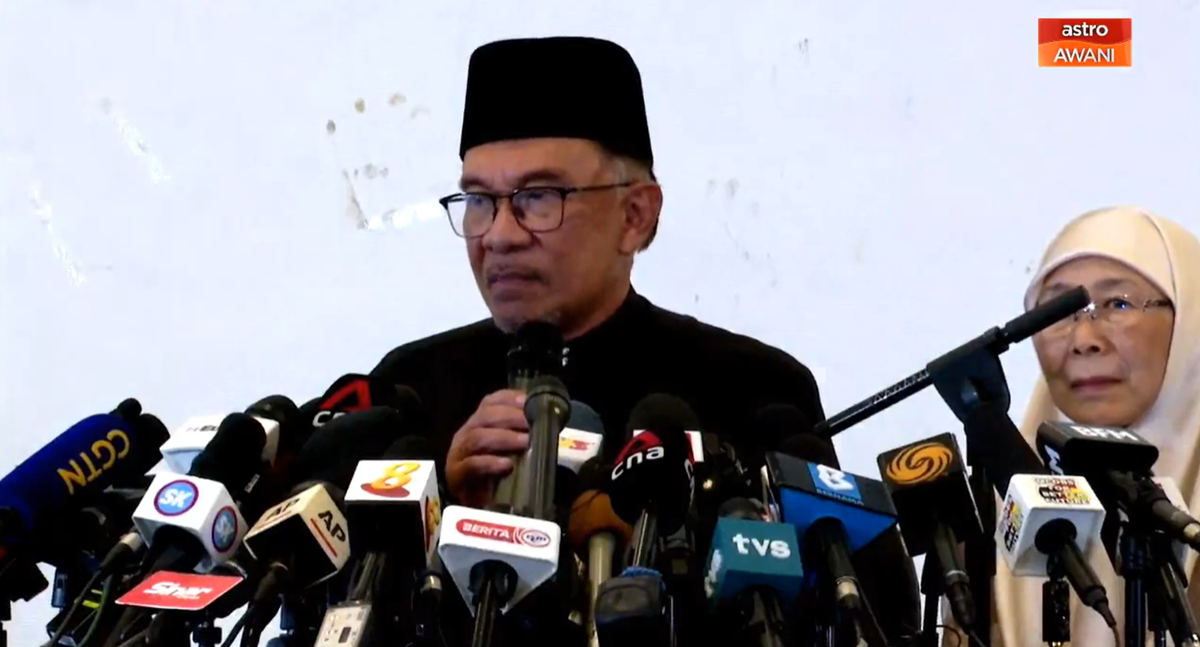 Here are 6 key takeaways from his speech:
1. Malay rights to be upheld
Under Anwar's premiership, Bumiputera status, the Malay language, Islam and the Malay rulers will continue to be upheld.
However, he has assured that all Malaysians regardless of race, religion, and region will not be neglected.
"No Malaysian should be left to feel that they are ignored in any way, none should be marginalised under my administration," he said as quoted by Malay Mail.
2. Unity government will consist of PH, BN & GPS
With this collaboration within these three component coalitions, Anwar has hinted that the deputy Prime Minister (DPM) will come from a "stronger coalition".
The DPM position will come from stronger component coalitions and that will be PH, the other one is BN and between Sabah and Sarawak, it will be GPS (Gabungan Parti Sarawak) as it is the stronger one.
However, he declined to reveal who was the potential candidate.
Other parties who will be part of the government include Muda, Warisan, and Parti Bangsa Malaysia (PBM).
He also said that other parties are welcome to join in the unity government, including Perikatan Nasional (PN).
3. No salary as PM
As part of his electoral promise, Anwar has reiterated that he will not be receiving a salary while serving as Prime Minister.
He said that this was a form of solidarity with Malaysians who are struggling to make ends meet amidst tough economic times.
4. Vote of confidence in Parliament
Against the backdrop of PN chairman Muhyiddin Yassin insisting that he had majority support, Anwar said that a vote of confidence would be held during the first Parliament sitting on Dec 19.
"I want to explain here that we have already fixed the Parliament session on December 19, and the first motion, apart from me taking my oath, is the motion from the government for a vote of confidence.
So, for me, there is no reason to worry about the legitimacy that is there.
5. Focus on economic recovery
Malaysia's economy witnessed volatility during the political impasse which lasted for five days.
Although it showed signs of recovery following Anwar's appointment, he's pledged to repair the country's economy.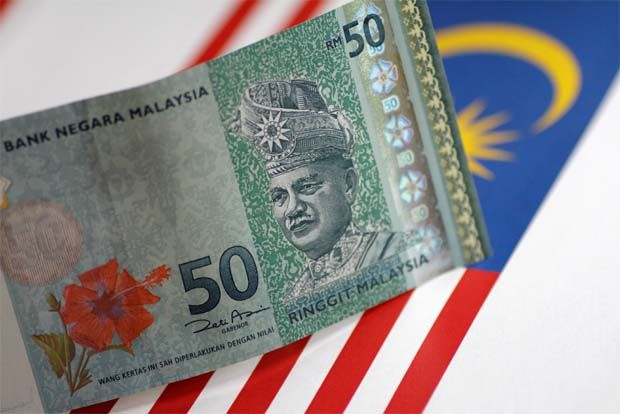 "Let us now focus on the economy and do whatever it takes to revive so that the welfare of the rakyat, particularly the poor and the marginalised will be protected," he said.
6. Monday (Nov 28) is a public holiday!
Yes, you read that right! Next Monday has been declared a public holiday to celebrate Anwar's appointment as Prime Minister. Hooray for the long weekend!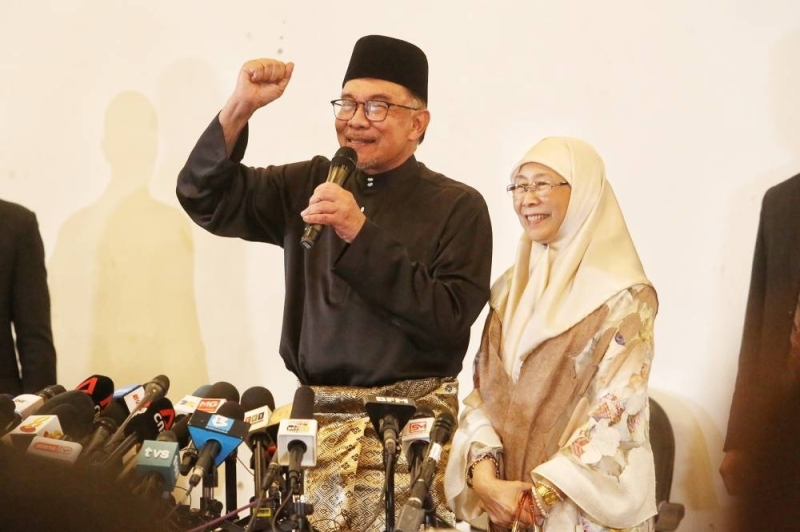 We at WeirdKaya would like to once again congratulate Anwar Ibrahim on clinching the role of Prime Minister!
READ ALSO:
---
---