Since the start of the pandemic and lockdowns, the government has launched a series of initiatives to help Malaysians weather through the storm.
Finance Minister Datuk Seri Tengku Zafrul Abdul Aziz also revealed that the total amount of subsidies in 2022 alone is expected to reach close to RM80 billion, making it the largest in Malaysia's history.
"Thank you Prime Minister!"
Such initiatives have apparently prompted the Ministry of Health (KKM) to pen a Facebook post thanking Prime Minister Ismail Sabri for alleviating the people's financial difficulties.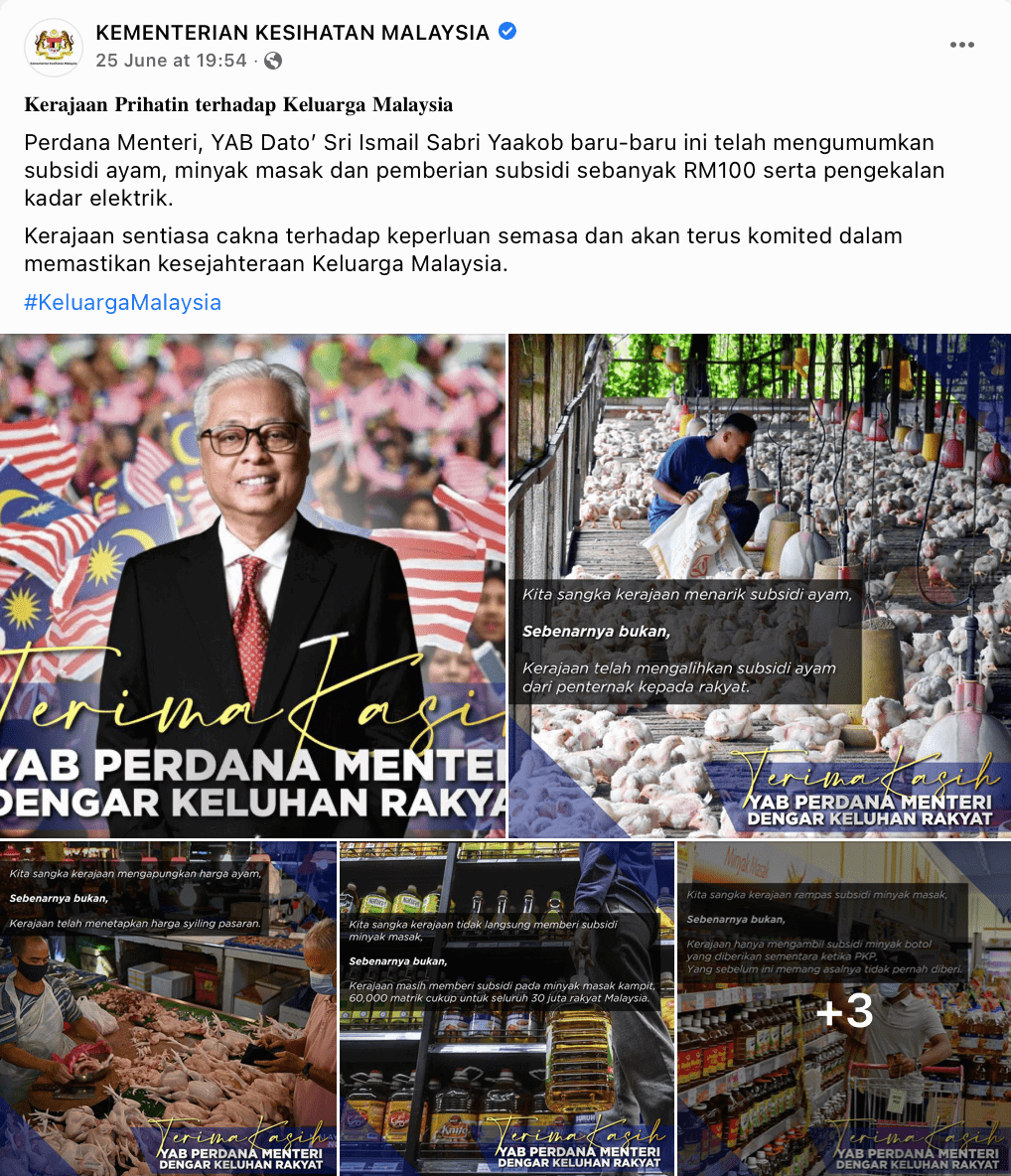 In the post, it debunked several claims that the government didn't have the people's best interests at heart such as removing subsidies and ceiling prices for essential goods such as chicken and cooking oil.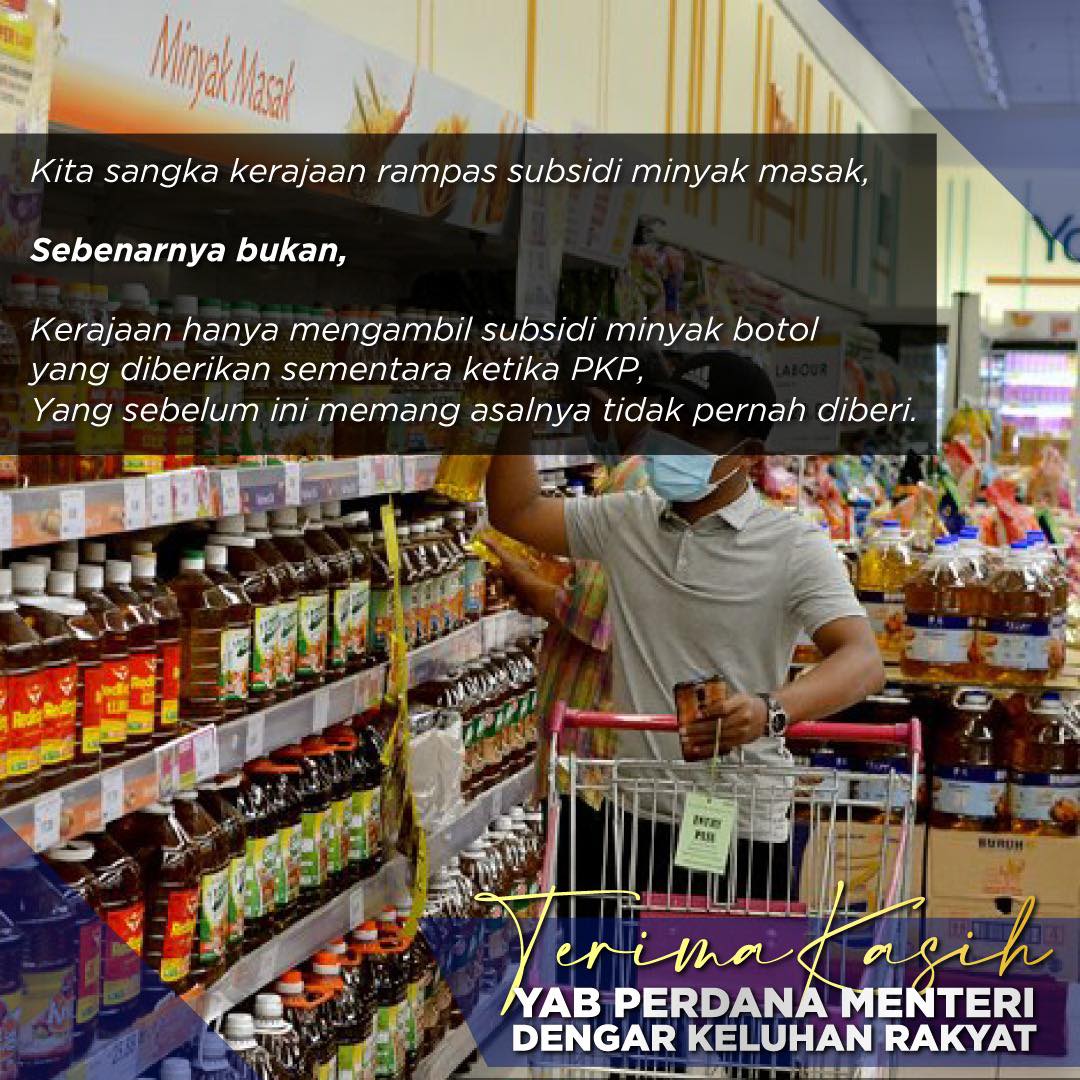 "Prime Minister Dato' Sri Ismail Sabri Yaakob recently announced subsidies for chicken, cooking oil and a subsidy of RM100 as well as maintaining electricity tariffs.
"The government is always aware of current needs and will continue to be committed in ensuring the wellbeing of the Malaysian Family."
It even included a poem praising Sabri for his efforts in addressing a host of issues such as fuel prices, cash aid for flood victims, and securing coal from Indonesia.
Read also: Netizens Mock Ismail Sabri's RM5.5K Burberry Shirt, Saying That It Looks "Cheap"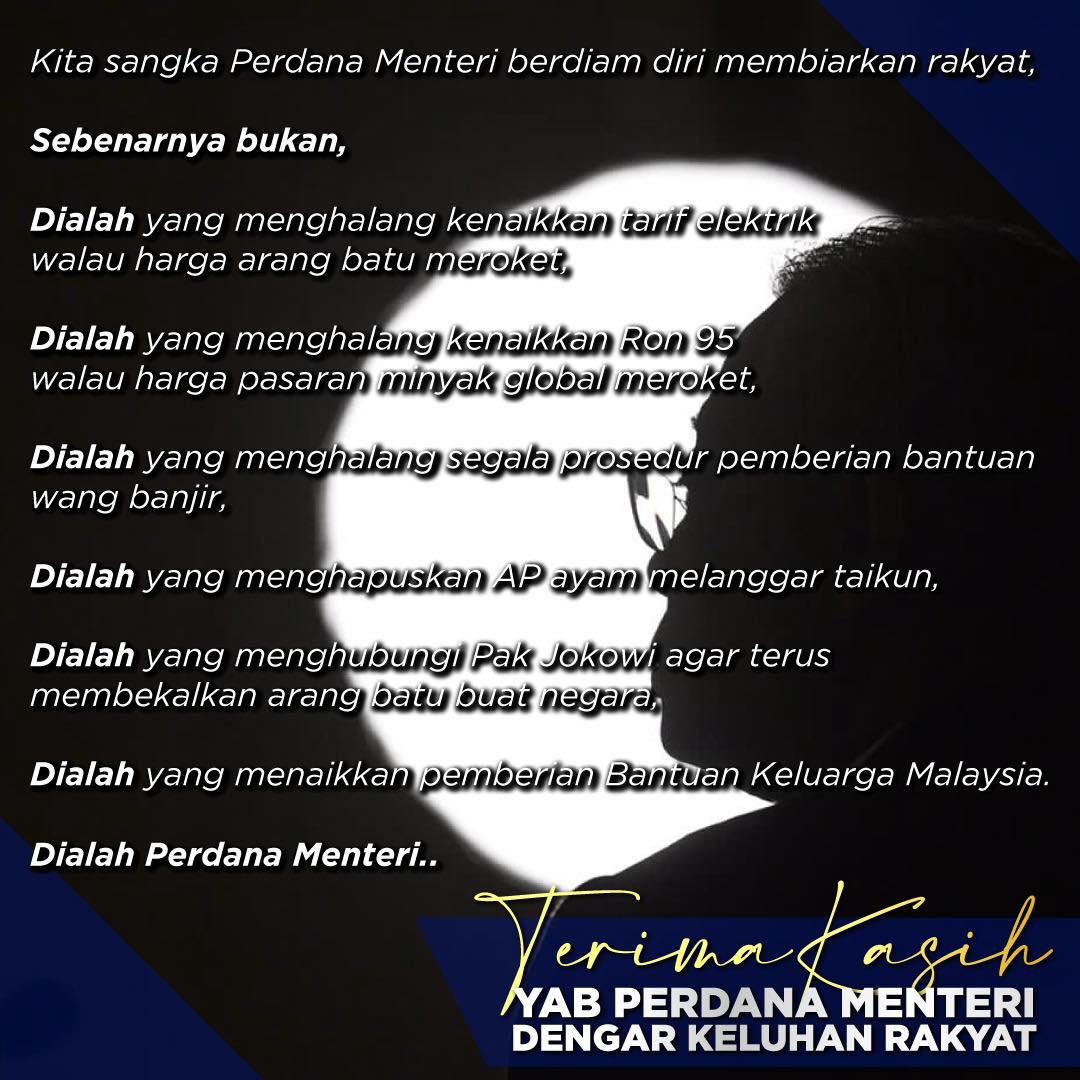 Netizens not impressed
While the post has garnered over 7.7k likes at the time of writing, netizens were disgusted by how KKM was fawning over Sabri instead of focusing on health issues plaguing Malaysians.
"Good for KKM to spend time to understand the price of chicken and cooking oil."

"This is propaganda for the General Elections".

They also admonished KKM for deviating from its original purpose and called on them to not be an accomplice in spreading propaganda.
"KKM, post about health issues. No need to spread propaganda about a political party."

"Please talk about health-related matters only. Don't run away from your original function and goal. This is a political agenda and unsuitable [to be posted on KKM's Facebook page]."

---
It's unrelated to the article but here's our brand-new podcast – Talk Je Lah!
---
Cover Images via Pixels & KKM
Editor: Sarah Yeoh