KUALA LUMPUR – The Department of Islamic Development Malaysia (Jakim) has officially launched the mobile application 'Hijrah Diri- Homoseksualiti' specifically for the lesbian, gay, bisexual, transgender, and queer (LGBTQ) community.
In a Facebook post, it said that the app was an initiative along with Yayasan Ihtimam Malaysia to help those from the community to "save themselves" and return to the "true path".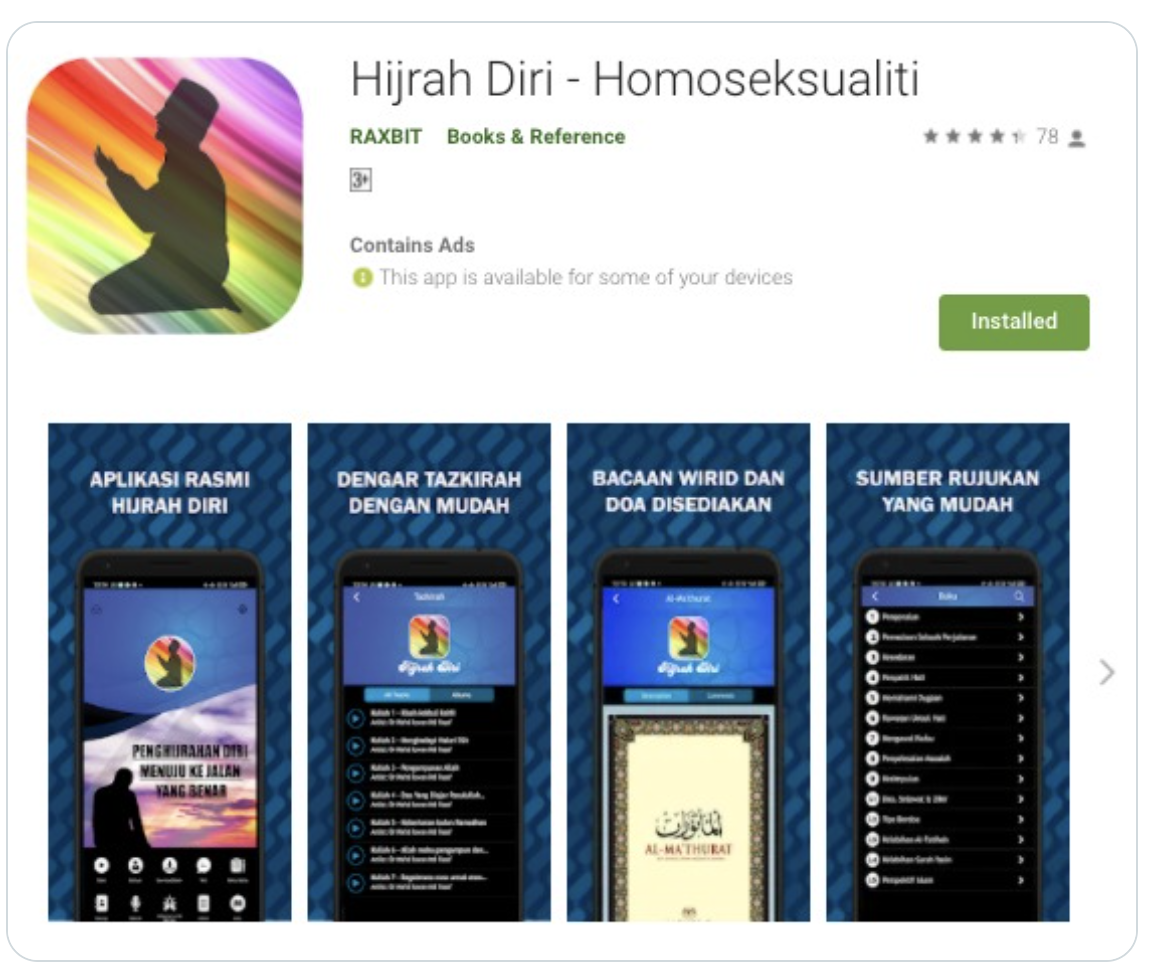 Among the functions available in the app include e-books, videos, and religious prayers to aid LGBTQ Malaysians in pursuing a morally upright life.
However, the app will only be available on the Google PlayStore for the time being.
Previously, it was reported that Jakim will be implementing its Islamic Social Action Plan (PTSI) 2019-2025 to tackle problems social problems within the Muslim community, including LGBT culture.
Minister in the Prime Minister's Department and PAS vice-president Senator Datuk Idris Ahmad said that this showed the government's commitment in addressing LGBT matters as homosexuality is a criminal act under civil and Syariah law.
As a nation adhering to Islam as the religion of the Federation and one that holds onto moral values that are based on custom, culture and religion that have been long-practiced by the local society, LGBT goes against the grain of Malaysia's faith, moral and culture.
"Under Section 377 of the Penal Code, it is an offense for anyone to have carnal intercourse against the order of nature," he added.
'Is this necessary?'
The app's announcement has since sparked mixed reactions from netizens. with some lauding the move while others viewed it negatively.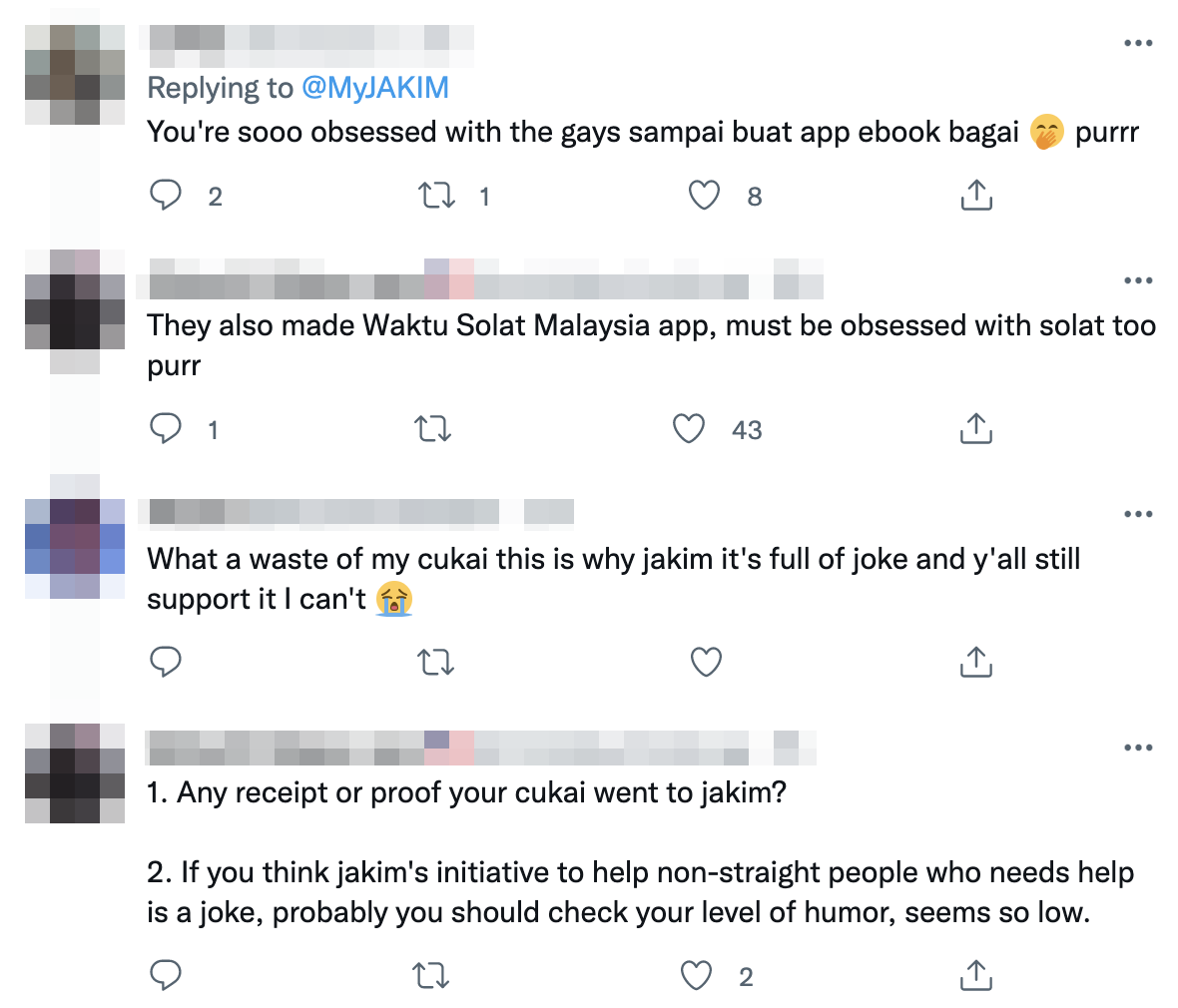 Several netizens pointed out that the app had serious security issues.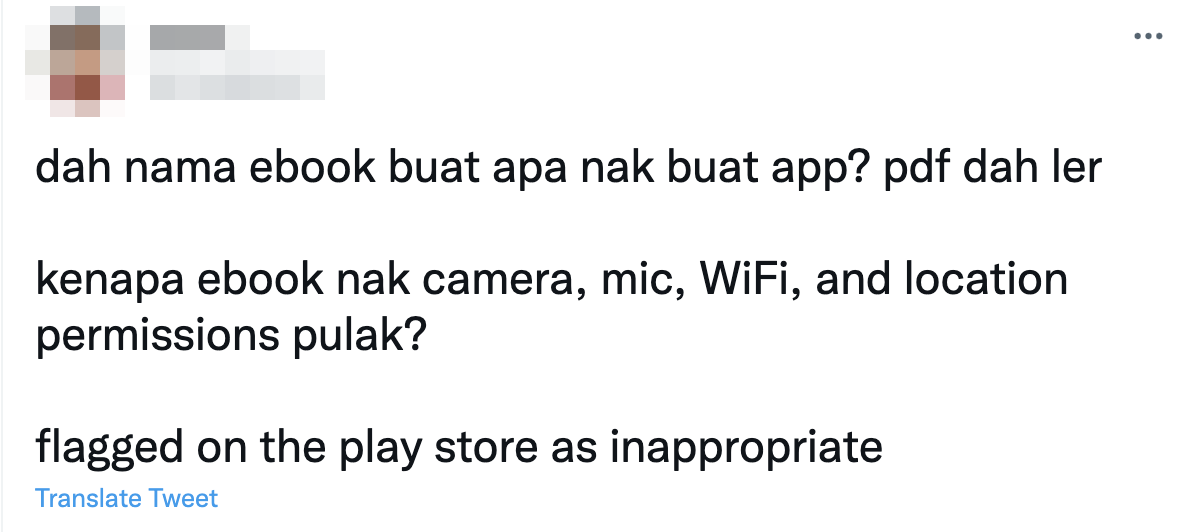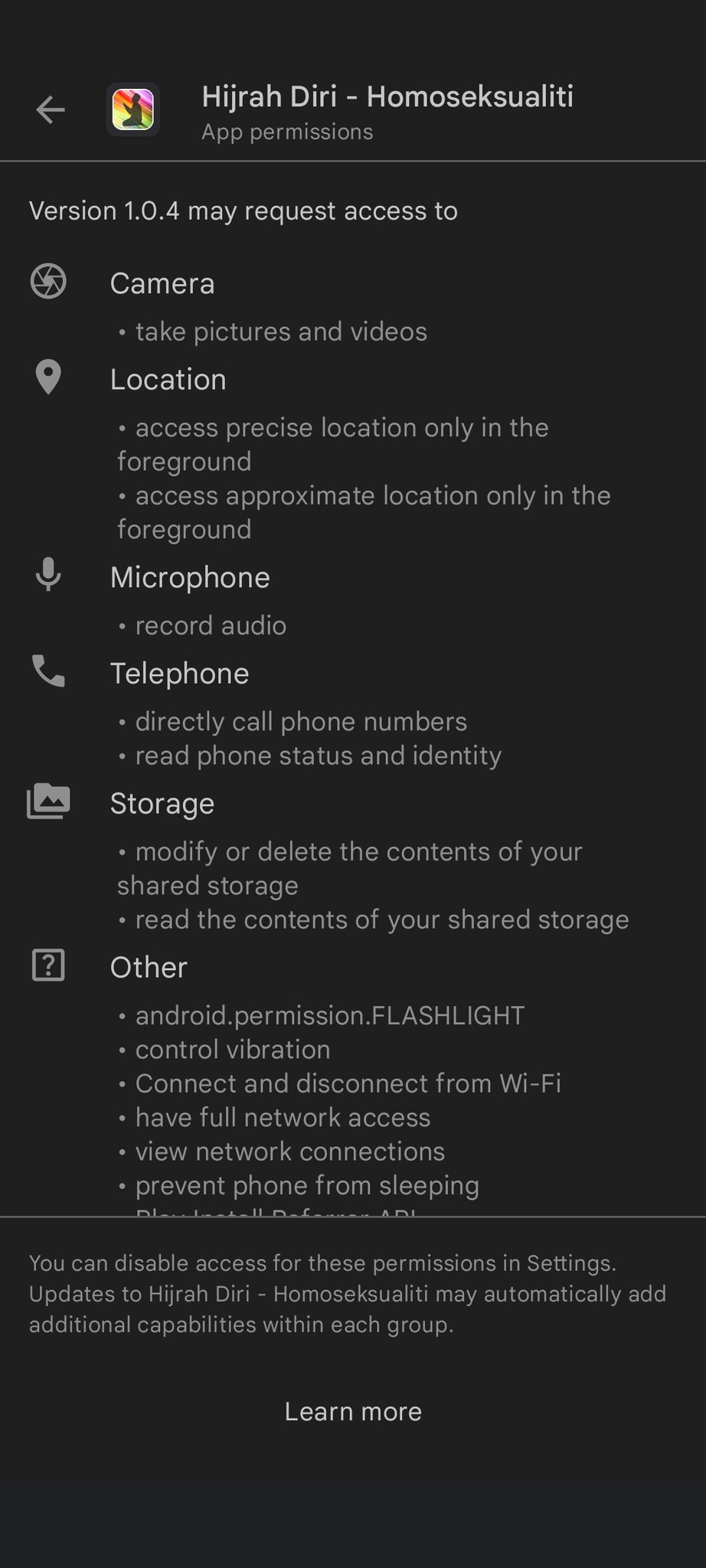 Some other netizens urged Jakim to create similar apps to tackle other issues such as corruption and child marriage instead.



Some also showed complaints about the app on the Google PlayStore, claiming the app would only make them more gay.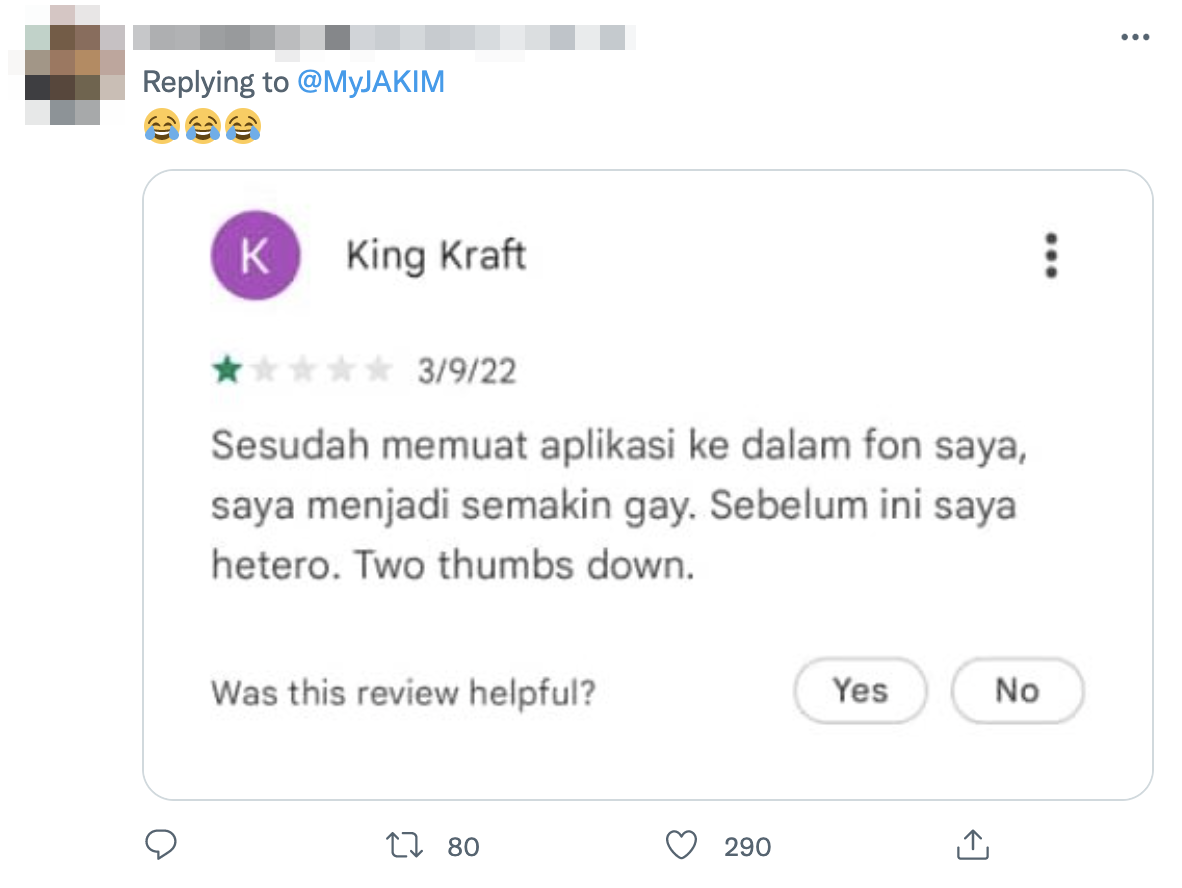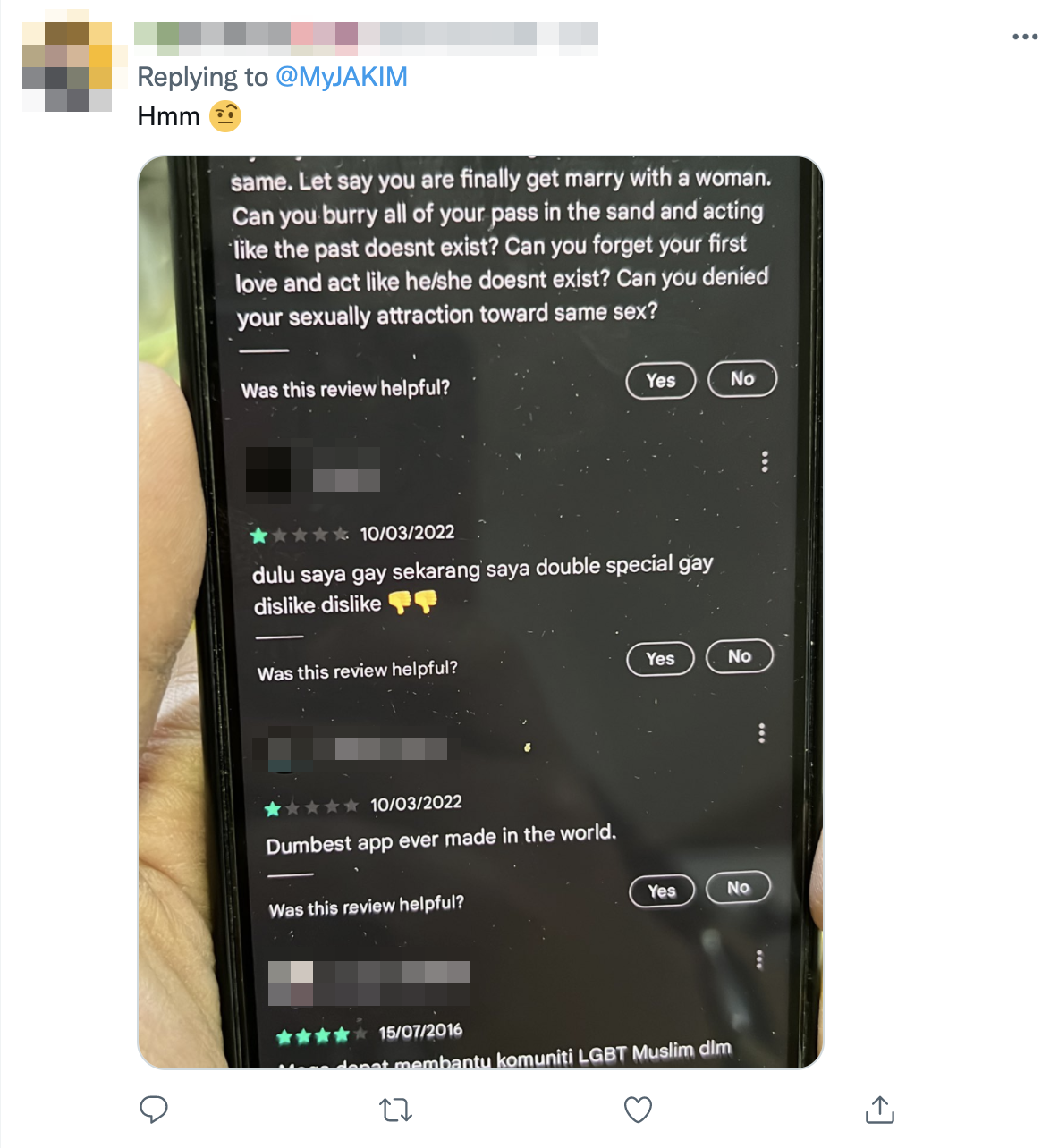 On the other hand, many praised Jakim for helping those who wish to make a change and called upon the Muslim community to stay away from the LGBTQ culture.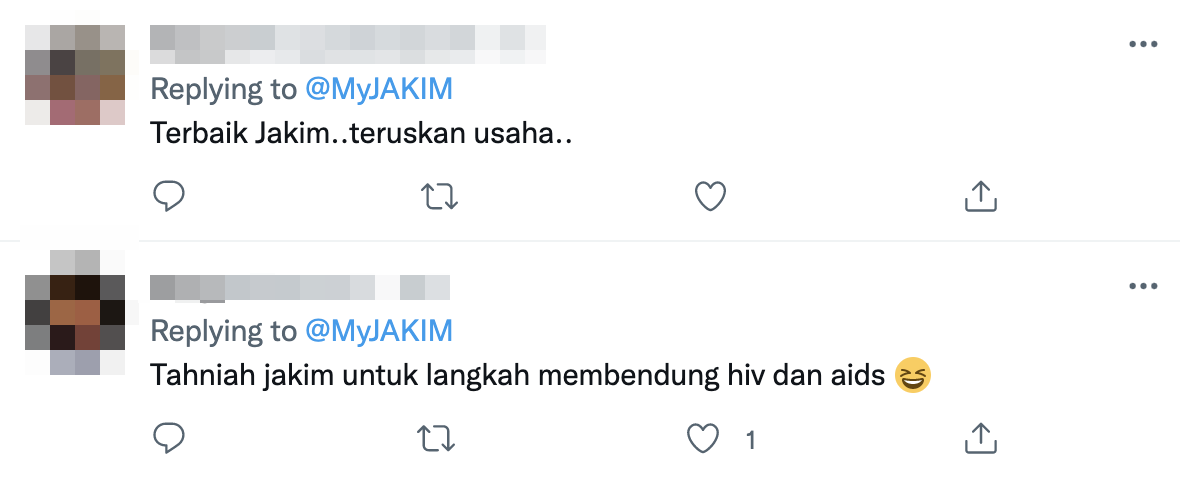 Check out the thread here:
What do you think about the app? Do you think it's practical? Let us know in the comments!
Read also:
---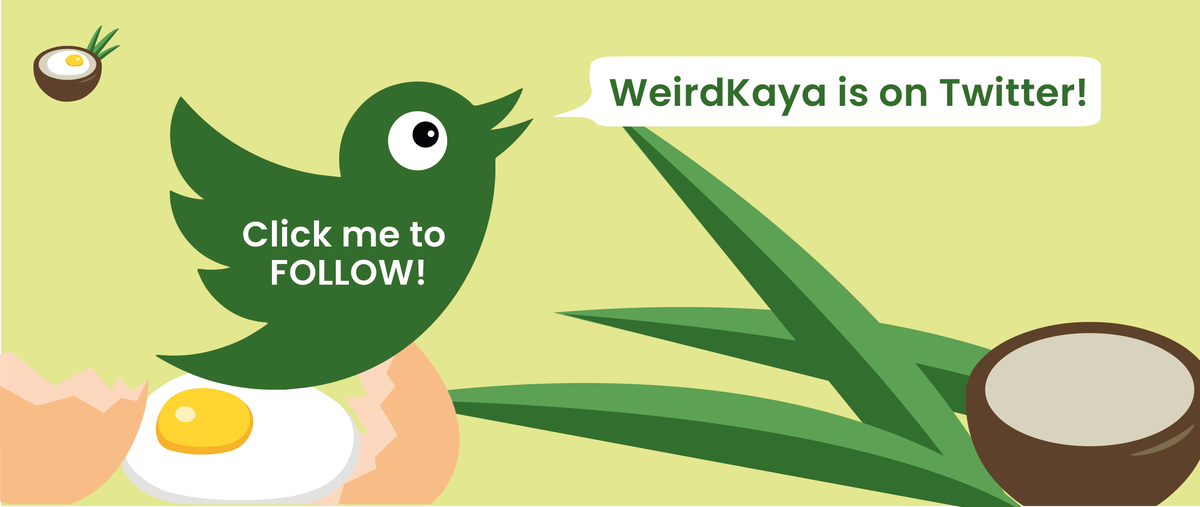 ---
Cover image via the Guardian & MalaysiaKini
Editor: Sarah Yeoh