Datin Nina Sabrina Ismail Sabri, the daughter of newly appointed Prime Minister Dato' Sri Ismail Sabri Yaakob, said that she's "a lucky princess" to have him as her father.
In an interview with Edisi Khas Nona 3 Dekad, Datin Nina expressed her admiration for her parents' character traits, especially her father's.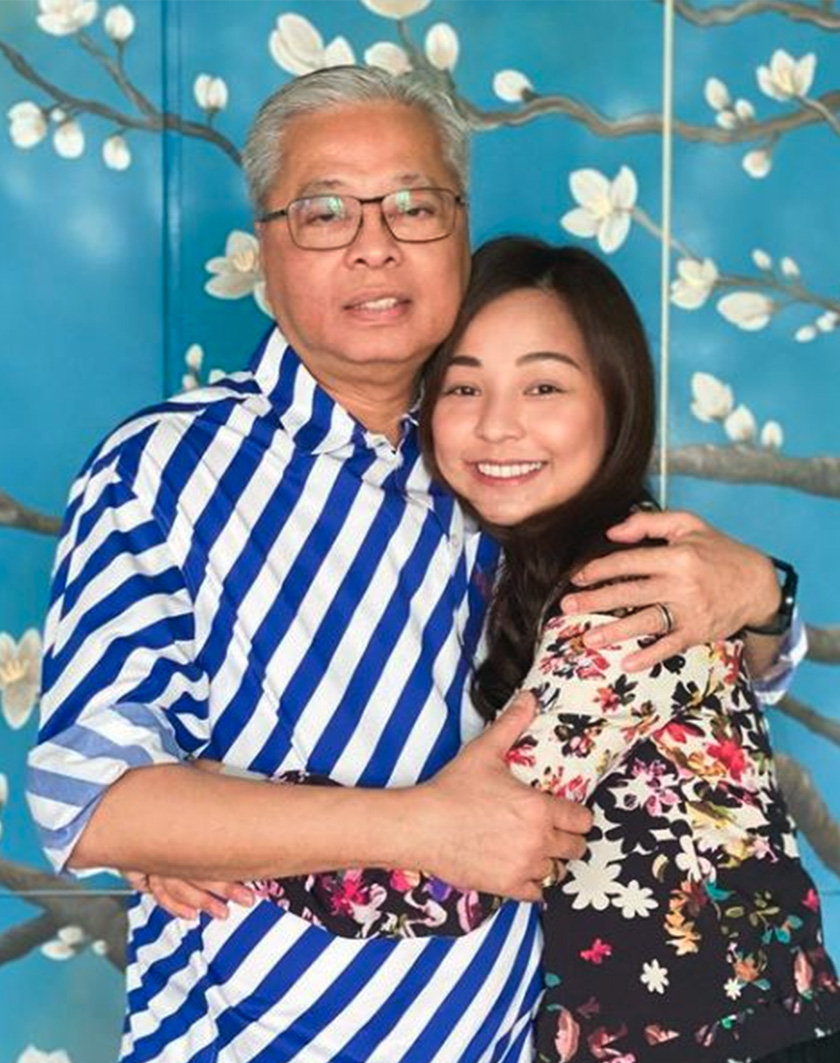 I will always treasure the times when you took care of us each time we had asthma attacks. At night, you would always wake up every two hours just to check on us."
She also shared how Sabri was a responsible and hardworking individual, and handled many things on his own.
You'd always leave for work early in the morning and come back for lunch just to make sure we ate and took our medicines.

You could have asked Mama or the helpers to do it, but instead you choose to handle it on your own."
---

---
Datin Nina also praised Sabri for his utmost commitment when it comes to business or work affairs, saying that he always gave his best.
Aside from being Sabri's daughter, Datin Nina is also the wife of renowned fashion designer Datuk Jovian Mandagie.
Cover Images via Iluminasi and Instagram/ ninaismailsabri
Proofreader: Sarah Yeoh