Public transportation is crucial for many Malaysians, especially during working hours. However, the recent MRT services have been underwhelming with breakdowns over breakdowns.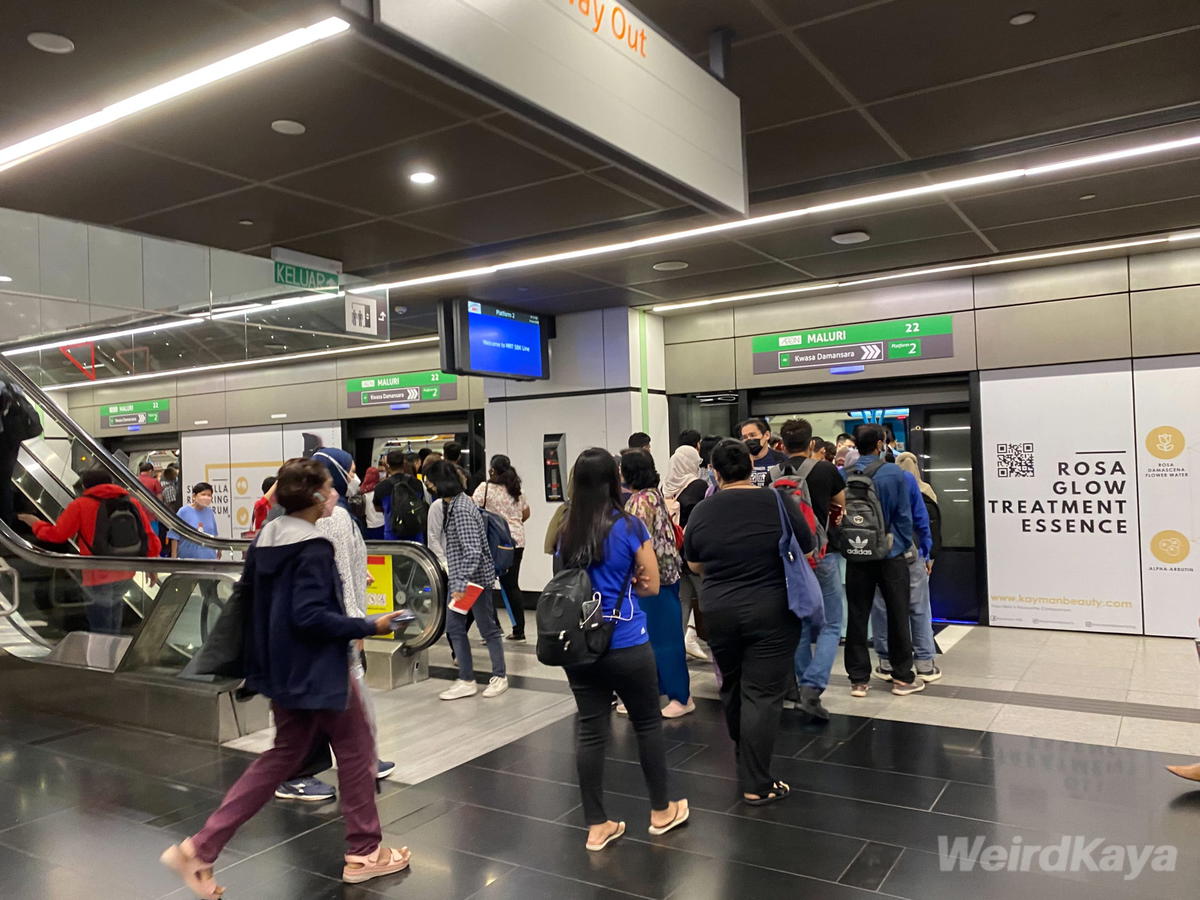 No reason given from RapidKL
According to RapidKL's official Facebook, the public transport provider first shared that the MRT Kajang line was experiencing delays without disclosing any details.

In a follow-up post, RapidKL also shared that train service from MRT Cochrane to MRT Kwasa Damansara was experiencing delays.

The comment section revealed that the delay was mainly due to "one train having issues and stuck at Cochrane MRT station."

The entire delay was about 30 minutes according to those affected.
"Change to 'Delay KL' la"
The post quickly garnered much attention and angered some of the commuters as the time of breakdown was during the morning peak hours.
Read also: 'This is a train, not toilet' RapidKL chides woman for washing her hands onboard LRT tram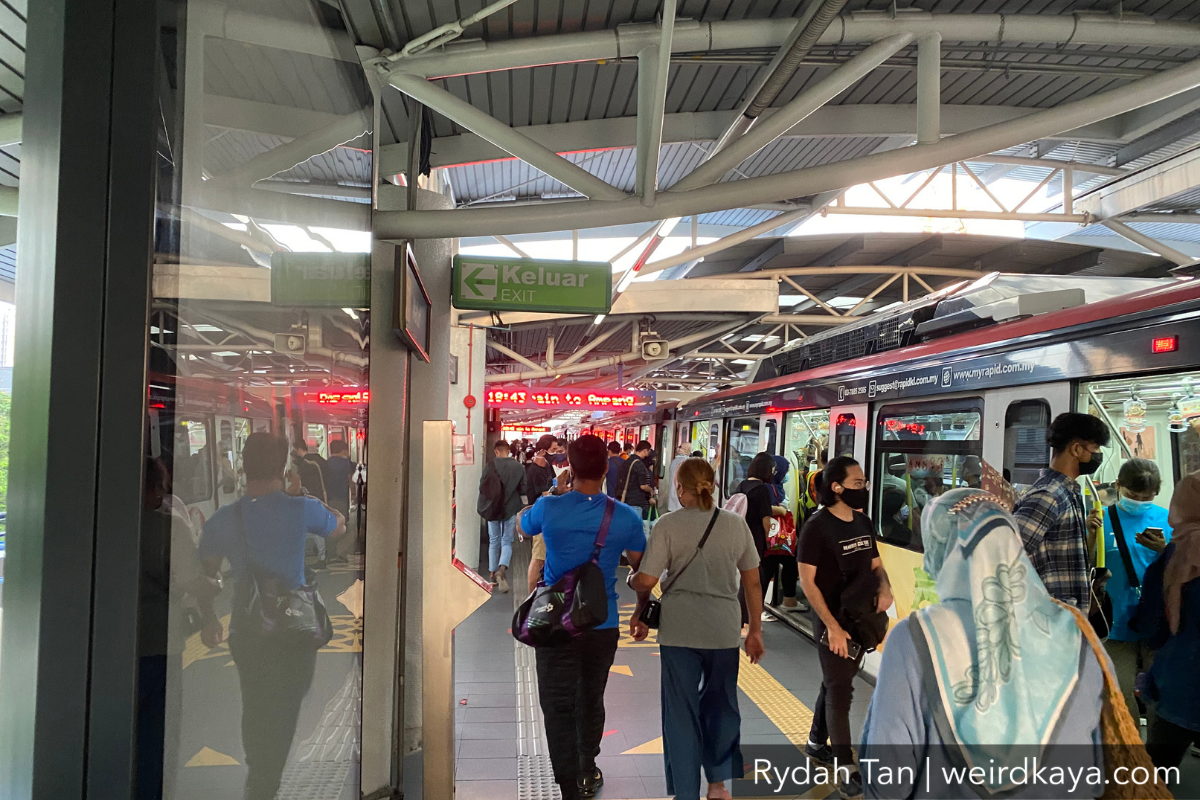 As this is not the first time such a breakdown has occurred during peak hours, some Malaysians even suggested shutting the MRT down.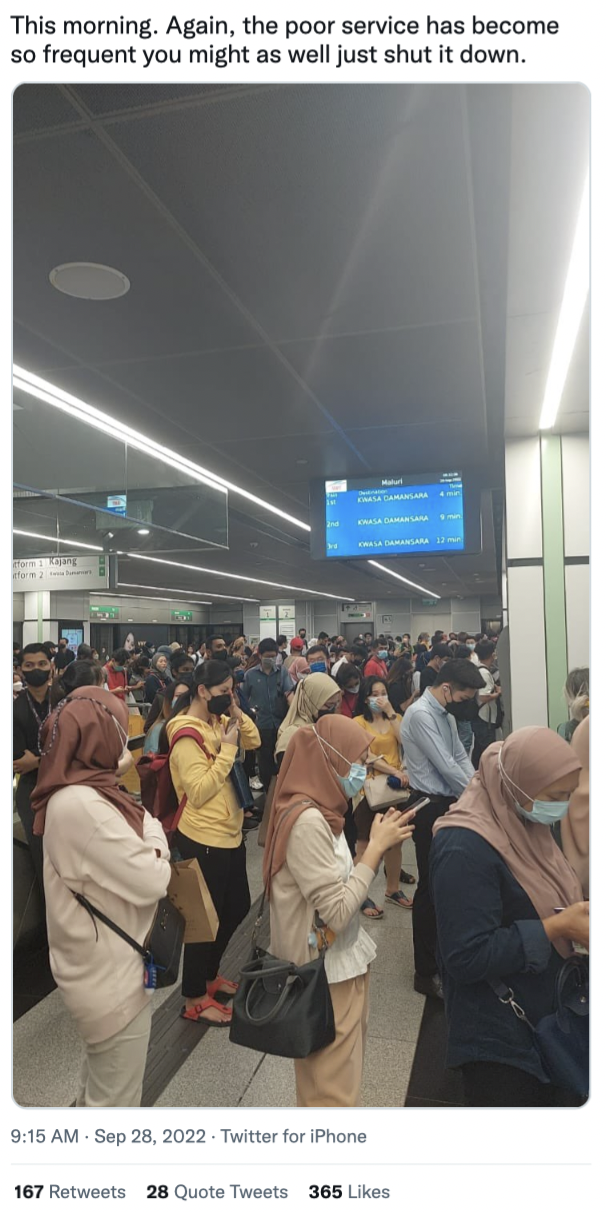 "What a joke, the train stopped out of a sudden."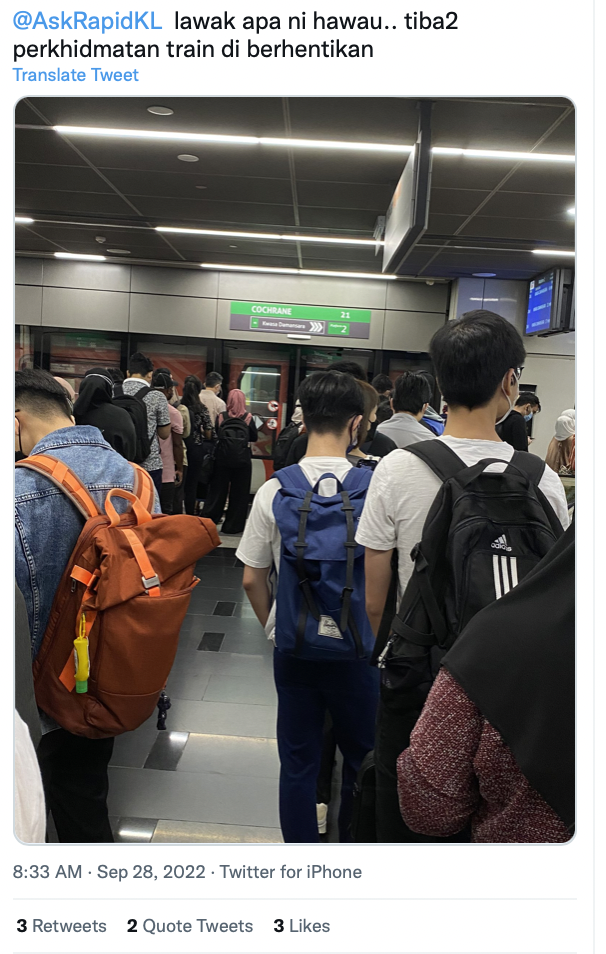 In the comment section of RapidKL's post, many shared their dissatisfaction with its service.
"I suggest you [to] change your name to Delay KL. Thanks."

"Always break down after the rain. I think the train isn't waterproof."

"Not just the train, information is always delayed too. Always announced after a long wait, it's so hard for us to plan our journey."

"I know that the cold weather is suitable for sleep, but please wake up, Ministry of Transport"

"Oh dear, what's new?"

Were you affected by the MRT delay? Let us know in the comment below!
---
It's unrelated to the article but here's our brand-new podcast – Talk Je Lah!
---