If you are frequent commuter, you'd probably know that food and drinks are not allowed while onboard. Even if you didn't know the rules, there would be plenty of notices being placed to remind you not to do so.
RapidKL recently took to Facebook and shared a picture of two young women eating instant noodles while taking a ride on the MRT.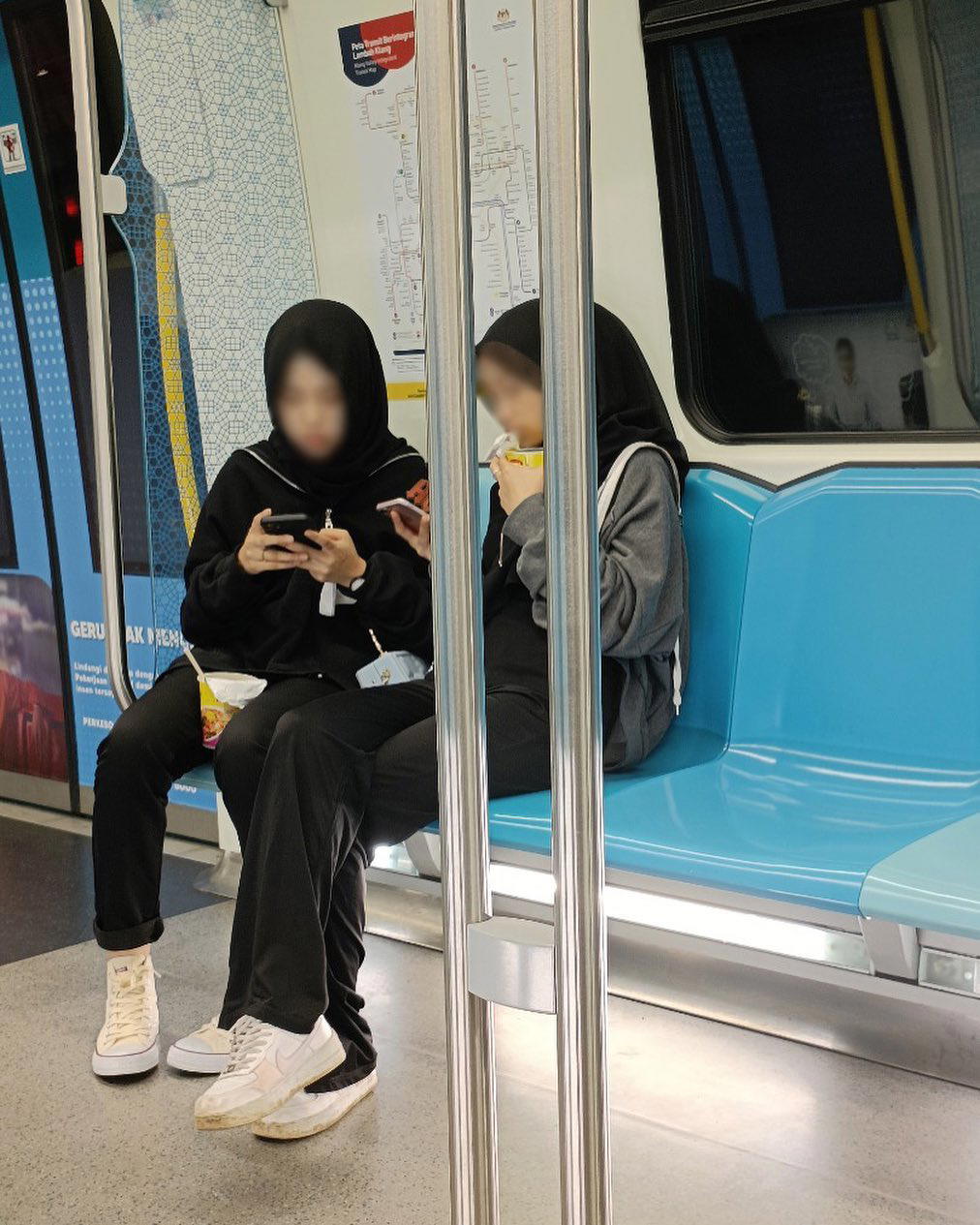 In the post, it called out the two women for breaking their food and drink rule along with a sarcastic remark:
We never provide hot water to eat Maggie on our train. Already finished eating but never wear a face mask.

For your information, there is a reason we prohibit passengers from eating and drinking on the train.
RapidKL ended the post with the hashtag #tegursebabsayang (criticise because we care) to lovingly point out to the two women the error of their ways.
'Don't just take photo, take action, RapidKL!'
The post has since received over 3k likes and more than 1,000 comments at the time of writing.
Read also: All aboard the train called public transport to insanity
Most netizens felt that RapidKL wasn't doing enough to discourage such behavior and urged them to follow Singapore.
"Just do it like Singapore, they have MRT police. Whoever eats or drinks on the train will be fined."

"Please look at Singapore's MRT. Don't just take photo and post it on Facebook only."

"CCTV and public announcement are all on the train. Control centre can just tell them immediately."

One also asked RapidKL and the auxiliary police to investigate those who broke the rules.

One even wrote: "This is the best chance for RapidKL to earn some money. Give them a compound."

What do you think? Comment below and let us know!
---
It's unrelated to the article but here's our brand-new podcast – Talk Je Lah!
---