A woman was seen stripping down her pants and urinating while onboard a MRT at around midnight on Monday (Aug 29).
The disgusting scene was first sighted by AsiaOne, which reported that the incident took place at 12.35am on a North-South line train headed towards Jurong East MRT station.
Appeared to be drunk
According to AsiaOne, the woman, who is believed to be in her 20s, appeared to be drunk and was seen lying flat across three train seats.
As the MRT made its way from between Choa Chu Kang and Bukit Gombak, the woman suddenly got to her feet and walked across three train cabins in a drunken stupor, leaving one of her bags behind.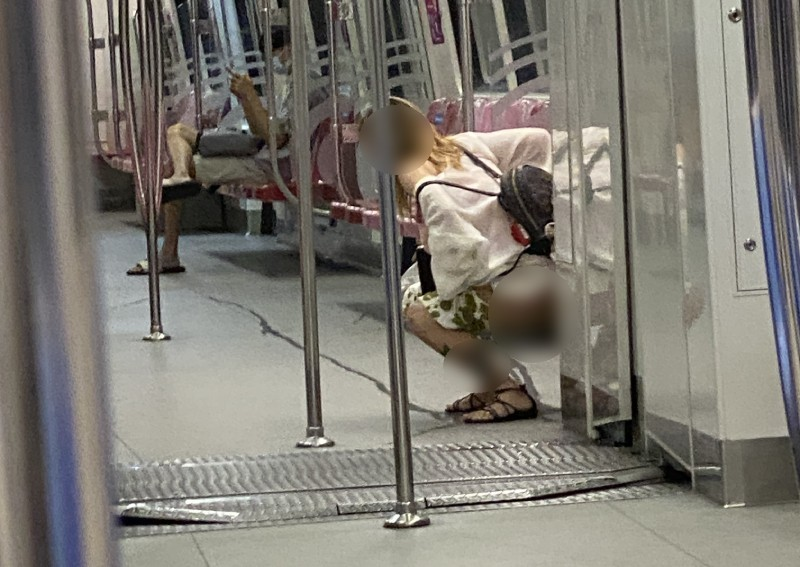 She was also seen not wearing a mask and coughing violently.
CNA reported that while mask wearing is now optional in Singapore, there are two premises where it's mandatory: public transport and healthcare facilities.
Starts urinating on MRT
As soon as she reached the third train cabin, the woman scooted over to a corner seat, pulled down her pants, squatted down and began urinating.
Her act clearly shocked other passengers, with one immediately fleeing for another cabin.
To add on to the horrifying scene, the woman's pee could also be seen tricking down across the cabin floor towards the front of the MRT.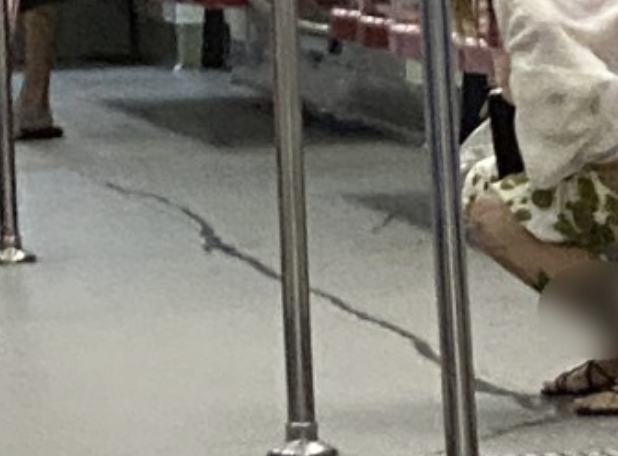 The woman later alighted the MRT at the Jurong East station, where she was seen taking the escalator down while sitting on it.
Reached out to SMRT Corporation
AsiaOne later reached out to SMRT Corporation for comment on the incident and were told by the company to "report any suspicious behaviour, bags or packages immediately to their staff".
Under Singaporean law, those caught urinating in public face a fine of up to SGD1,000 (about RM3,200) and a fine of SGD2,000 and SGD3,000 for the second and third offence respectively.
Read also:
---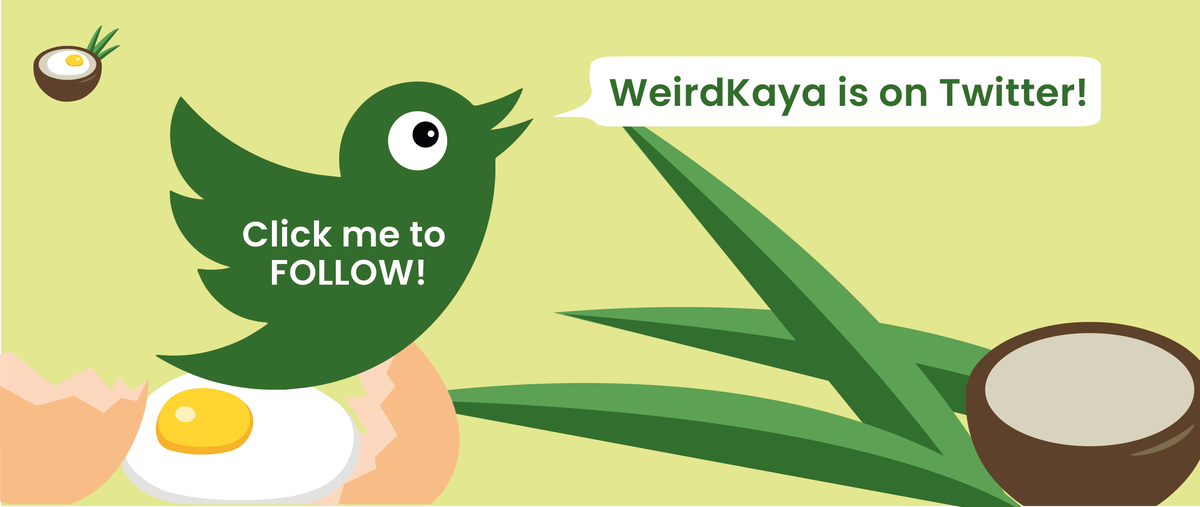 ---
---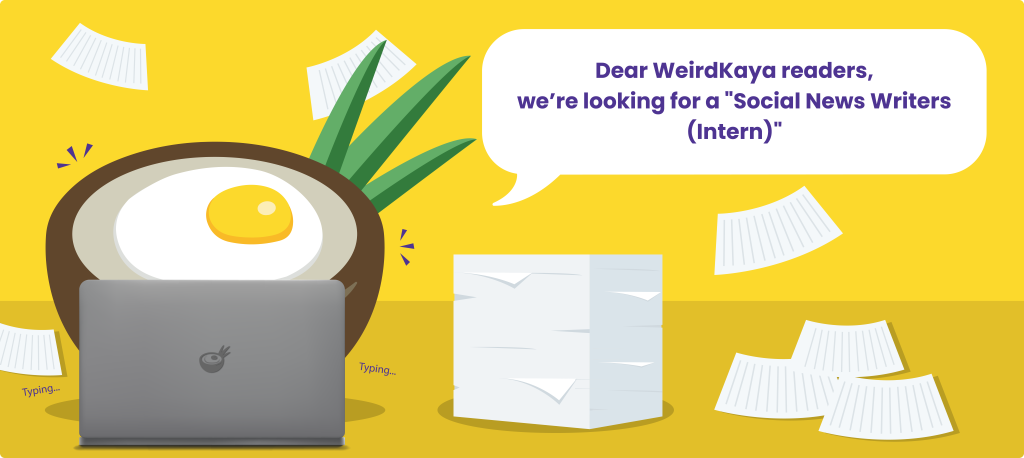 ---