KUALA LUMPUR – RapidKL has called upon all LRT passengers to abide by the rules and be more considerate while boarding their trains.
This comes after a woman was filmed washing her hands in an LRT train using water from her bottle, spilling the liquid all over the floor.
We did not upgrade our train to be used as a handwashing area.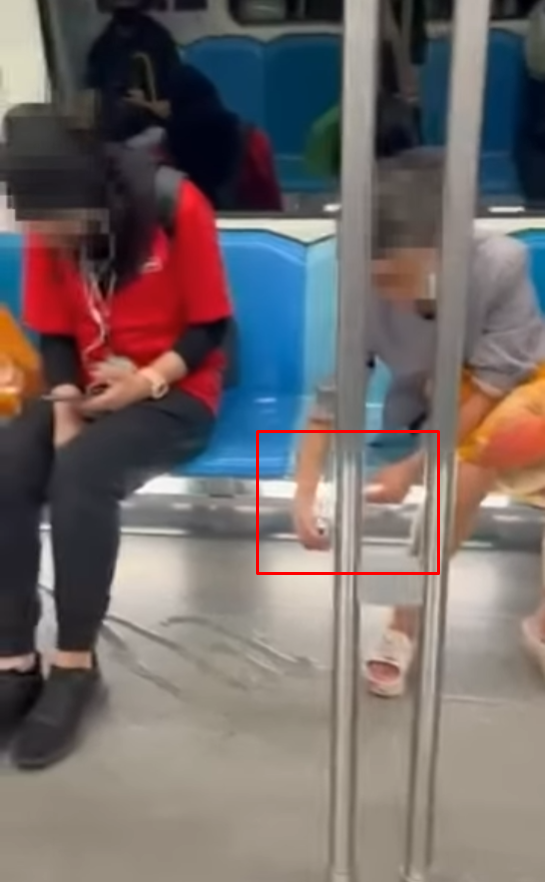 "We hope that our passengers will not follow such examples and be more responsible and ethical when boarding the train," wrote RapidKL in a Facebook post along with a clip of the incident.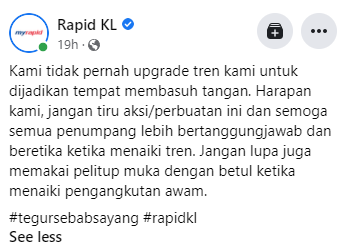 'Shameful!'
The video has since garnered 70k views online, with many netizens frowning upon the lady's irresponsible actions.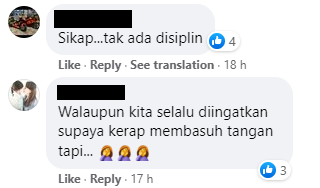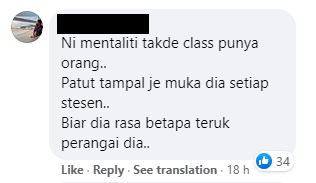 Another even suggested assigning patrol officers on LRT trains to prevent such behavior from occurring again.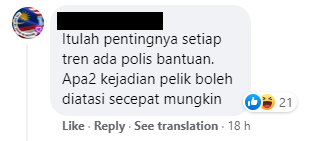 Let's all take care of our public transportation and maintain a high standard of hygiene at all times!
---
---
Cover Image(s) via: RapidKL
Editor: Sarah Yeoh