Previously, we reported of two Malaysians playing ddakji (딱지) and imitating a scene from the famous K-drama 'Squid Game' at the Pasar Seni MRT station.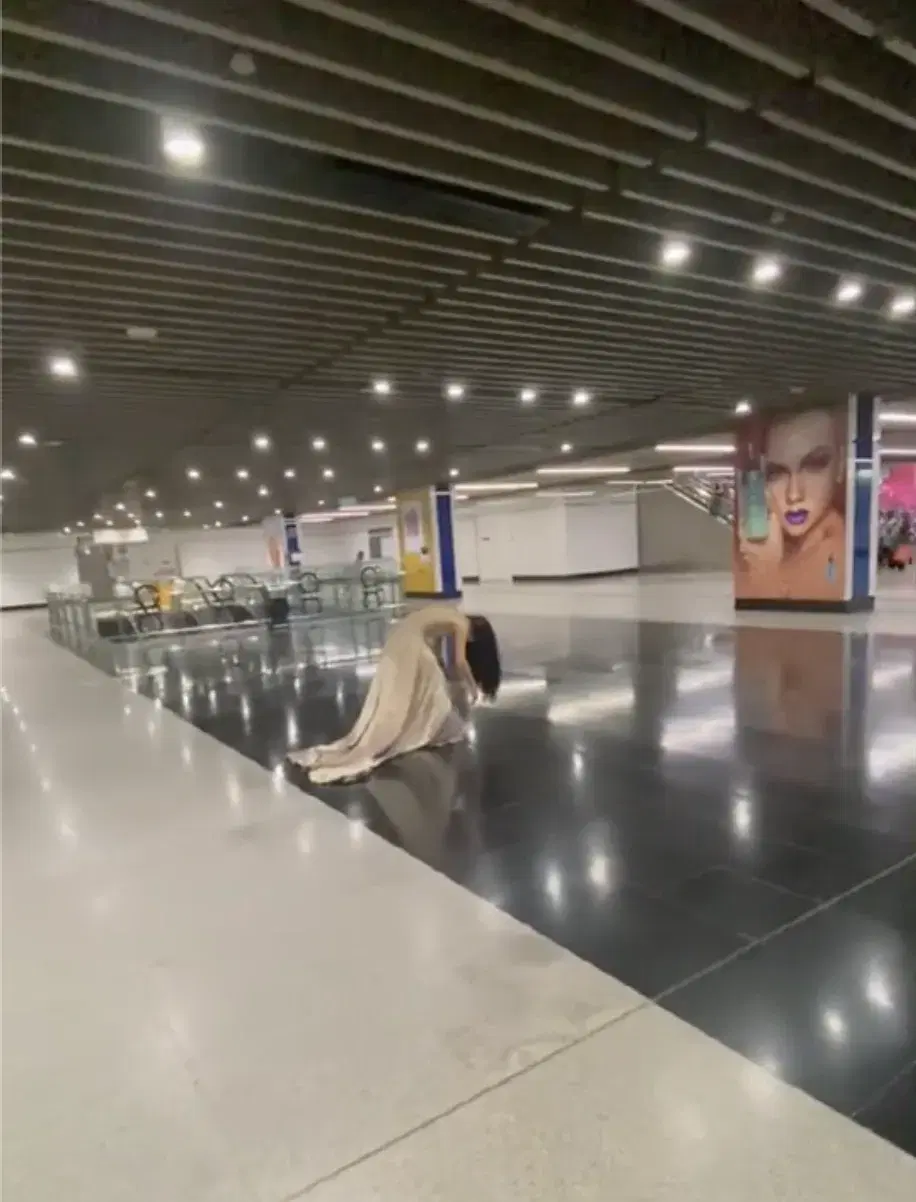 'Hello, Ghostbusters?'
Now, the same MRT station has a new and terrifying figure in the form of a long-haired 'ghost' clad in a white dress.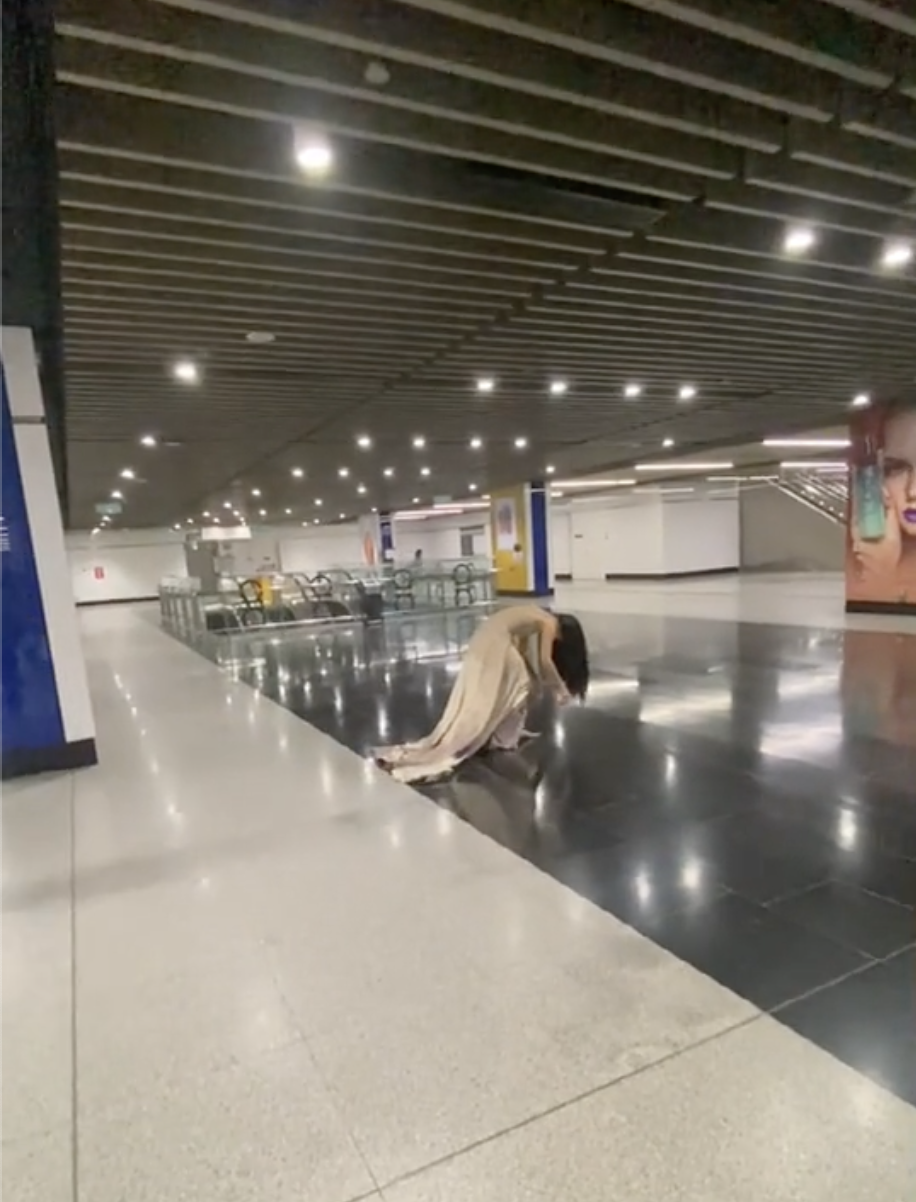 In a video uploaded by TikToker @ATISAHIRA, a pale-skinned woman is seen walking around with her body bending forward halfway while trying to scare passersby.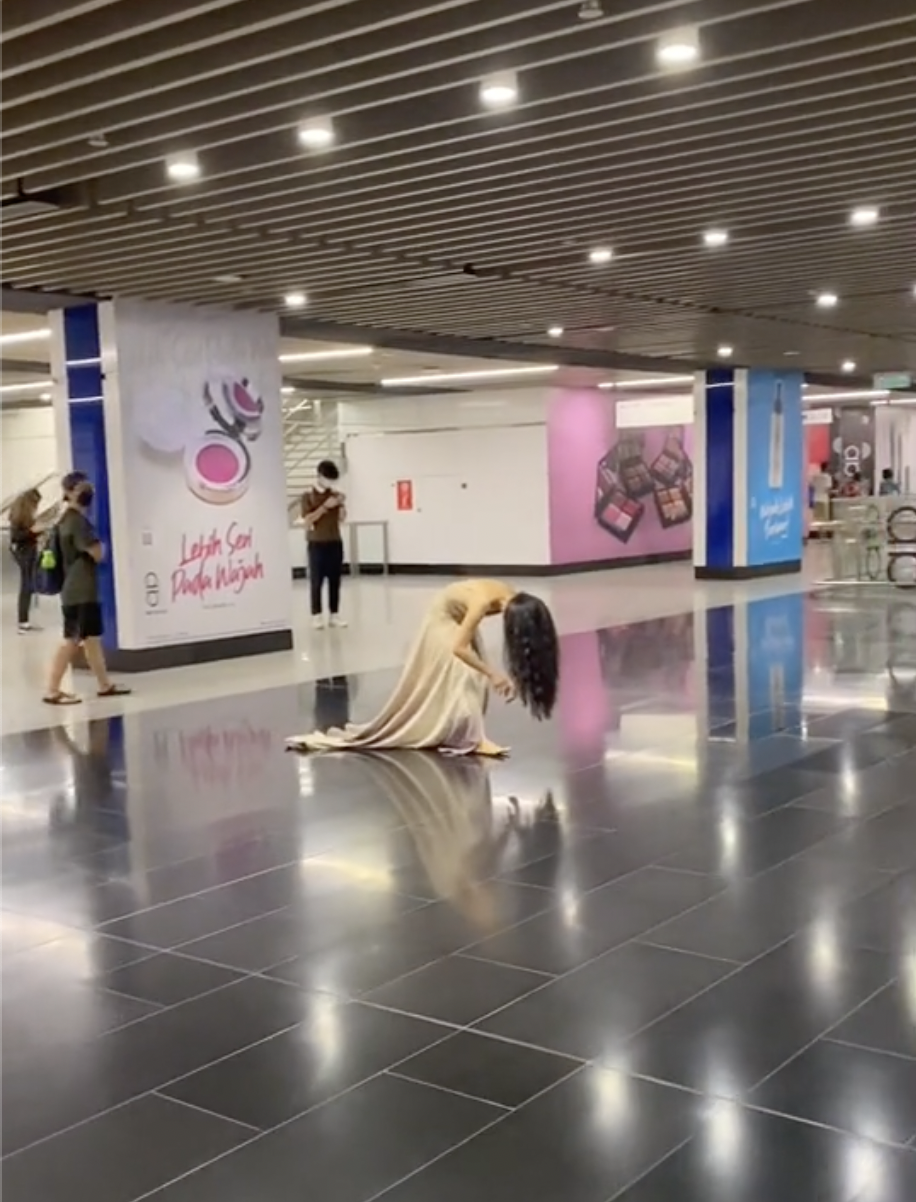 Her face is also fully covered by her hair, which made her aura all the more frightening.
Halloween vibes?
The TikTok video has since garnered over 1.5 million views and more than 3,900 comments at press time.
Many netizens were shocked to see a 'ghost' roaming around in broad daylight at the Pasar Seni MRT station.
One asked: "Does it know that we don't celebrate Halloween in Malaysia??"

Another netizen expressed concern for pregnant women and those with heart disease, saying that it may overly frighten them.

On the flip side, a netizen wondered whether the 'ghost' could walk normally again after staying in that position for several days.

RapidKL explains
The said video has also caught RapidKL's attention, who assured the public that they will get to the bottom of the 'ghost' incident.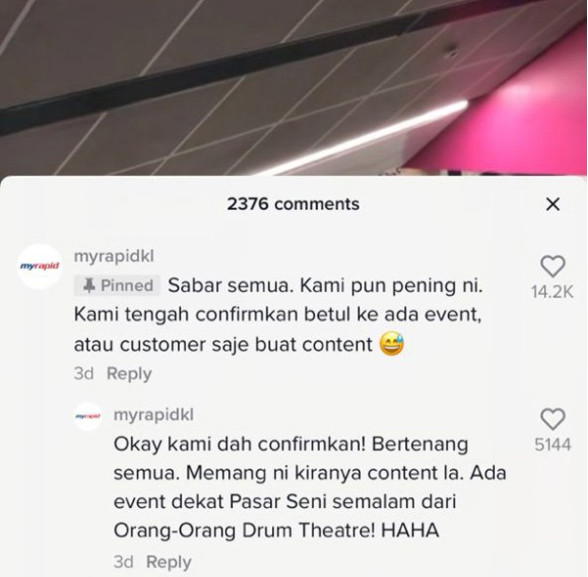 Few hours later, RapidKL released an official reply saying that the Orang-Orang Drum Theatre was holding an event at the station and that it was merely for content creation.
You can watch the full video here. What do you think? Comment below and let us know!
---
It's unrelated to the article but here's our brand-new podcast – Talk Je Lah!
---
Cover Images via TikTok
Editor: Sarah Yeoh