A Kancil has crashed into an Andalas Tomyam store in Melaka, leaving a trail of damaged tables, chairs, and panicked customers.
The video posted by @asmadeepomen79 yesterday (May 6) showed frightened kids screaming with terror while the adults waited for help to arrive following the crash.
Although no one was believed to be gravely injured, a woman was briefly caught struggling to walk as she limped her way to the nearest chair with the help of some customers.
Watch the video here:
In a follow up video posted hours later, two ambulances appeared at the scene and hospital staff calmly directed customers out from the restaurant.
An old man in a red T-shirt was also spotted seated by the Kancil in shocked silence as he tried absorbing what had just transpired.
Watch the follow-up video here:
Netizens expressed concern
The videos have since gone viral online, where netizens were dumbfounded by the aftermath of the crash.
Some even made fun of the Kancil driver for plowing into the restaurant as if it were a McDonalds drive-thru.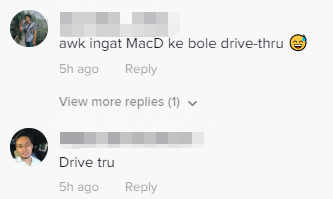 Others deduced that the old man in the red T-shirt was the Kancil driver and said that senior citizens should be given a free driving test and health checkup to determine their competency.


Another wished the old man well, saying that it wasn't his intention to crash into the restaurant.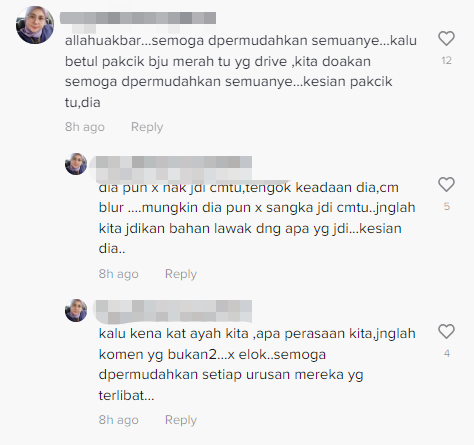 Read also:
Cover image via TikTok.