Traditional Chinese Tong Shui is getting harder to find in Kuala Lumpur as the process of making it is tough compared to other dishes.
Many dessert shops in KL have also shifted their focus to Taiwanese style desserts as it attracts more youngsters to try and is easier to make.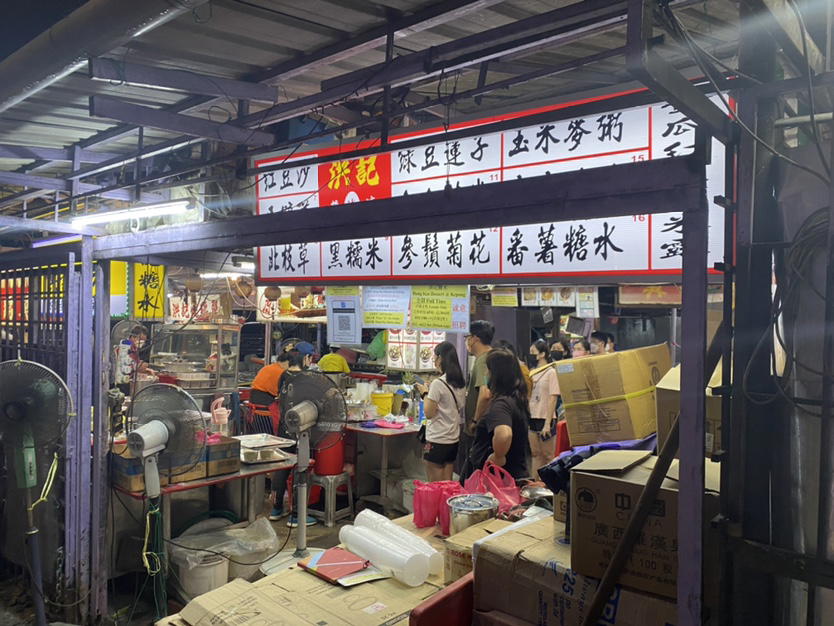 However, on one of my recent strolls around Kepong, I noticed a Tong Shui stall by the roadside with many people queuing up.
What was most surprisingly what that the signboard reads as "Hong Kee Grilled Chicken Wings" but people queuing up are tapao-ing desserts!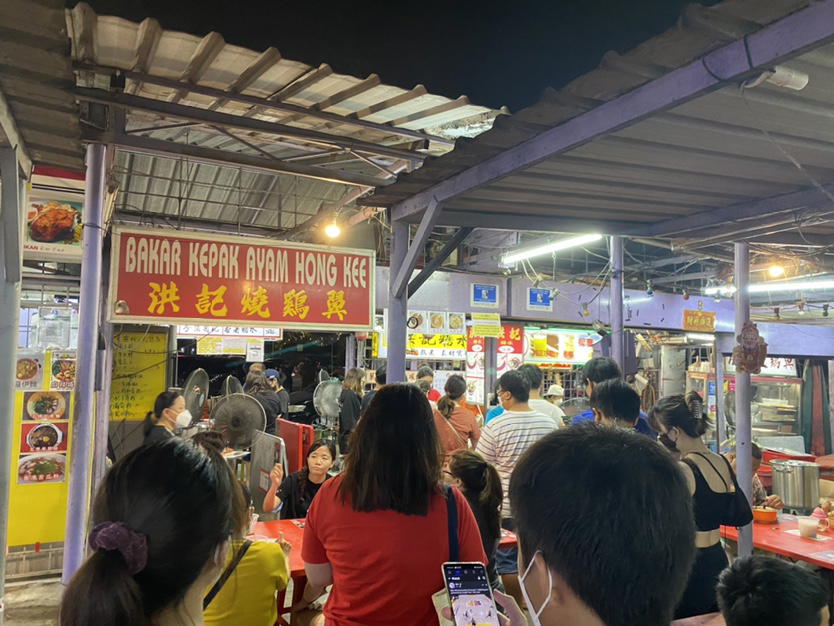 I then asked the owner about the sign, where she told me that she had been selling grilled chicken wings for over 30 years but it was closed down by the city council due to excessive smoke emitting out of the stall, causing potential road hazards.
"My grilled chicken wings were very famous at that time too," she added proudly.
Started selling 10 years ago
After the grilled chicken wings business was forced to close down, the owner decided to start with another venture – Traditional Chinese Tong Shui and it has been going strong for 10 years in Kepong.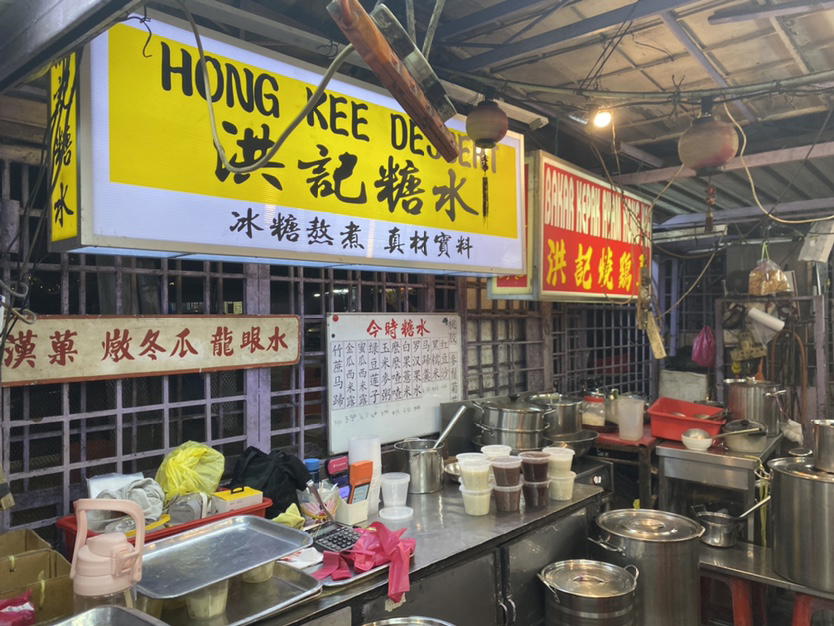 All of the desserts prepared by them are simmered in rock sugar for at least 8 hours, giving a more flavourful and authentic taste.
Their signboard is also quite noticeable as it features a yellow background with black wordings that you wouldn't miss out when you pay a visit.
Longan Tofu (RM5)
I first started out with a bowl of their best-selling Longan Tofu (RM5.00), which contained a generous amount of handmade soya bean tofu, tong shui, and Longan. It was a refreshing treat as the tofu was extraordinarily soft and tender, while the Longan added a nice crunch to the dessert.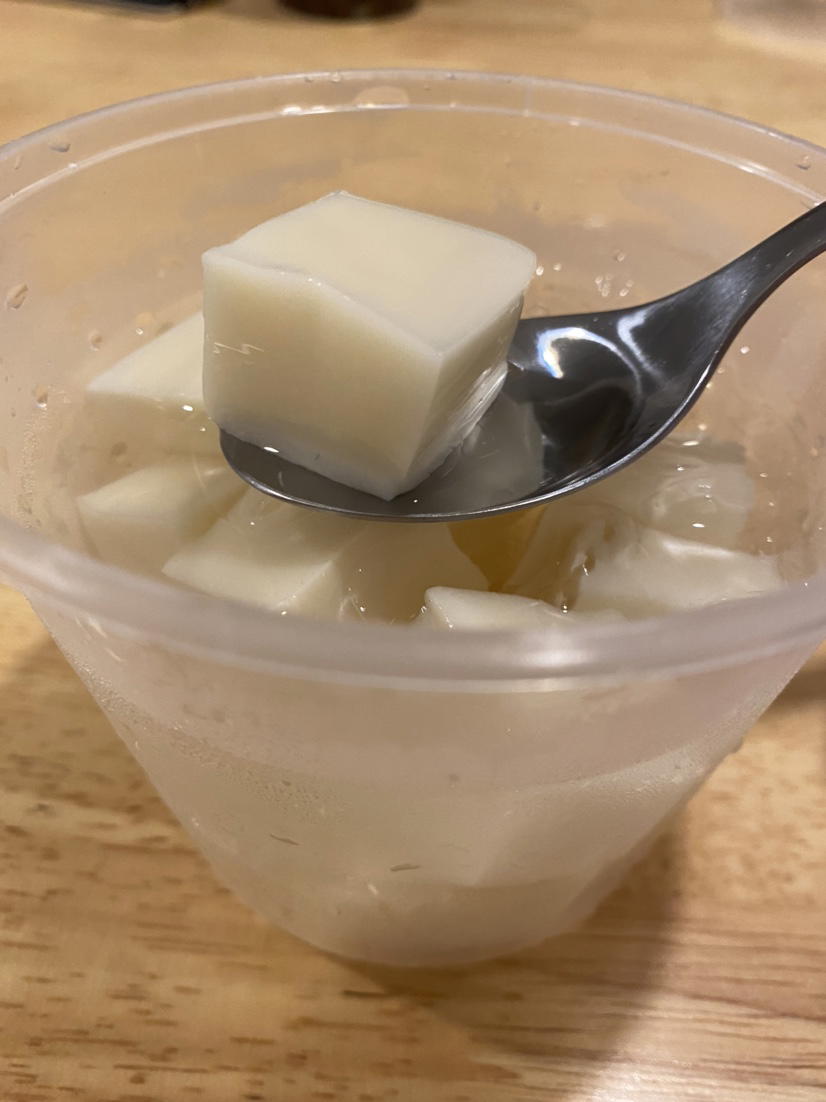 To be exact, this reminded me of my childhood as it brought me back to the time where an uncle would always park his old motorbike outside my house and sell Mee Siam and Tong Shui at affordable prices and in large portions.
Read also: This Hakka Yong Tow Foo spot at Ipoh Road KL has been serving its patrons for more than 40 years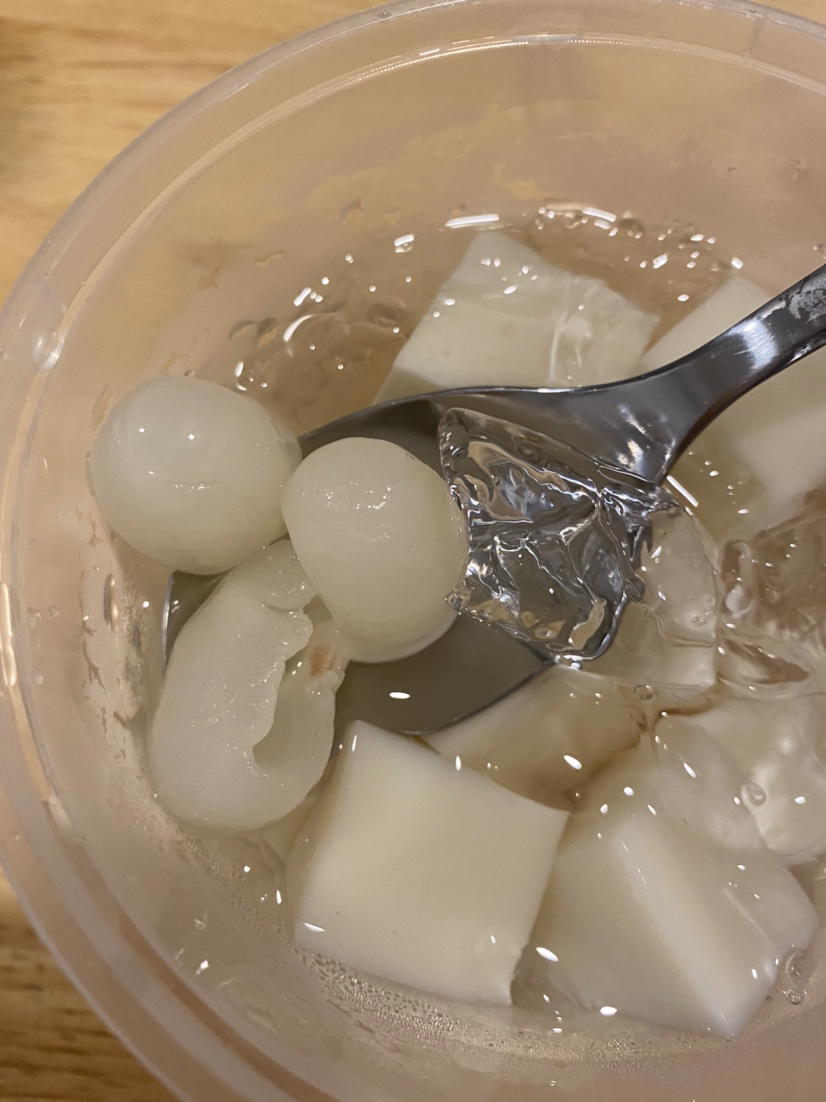 I also liked the fact that it wasn't too sweet and didn't have a greasy aftertaste even after having two bowls (which I did!)
The portion size was also another plus point as I felt quite full after having just one bowl of it.
Sea Coconut Black Longan Water
Next up, I tried their Sea Coconut Black Longan Water which came with plenty of Sea Coconut, Longan, and several other toppings.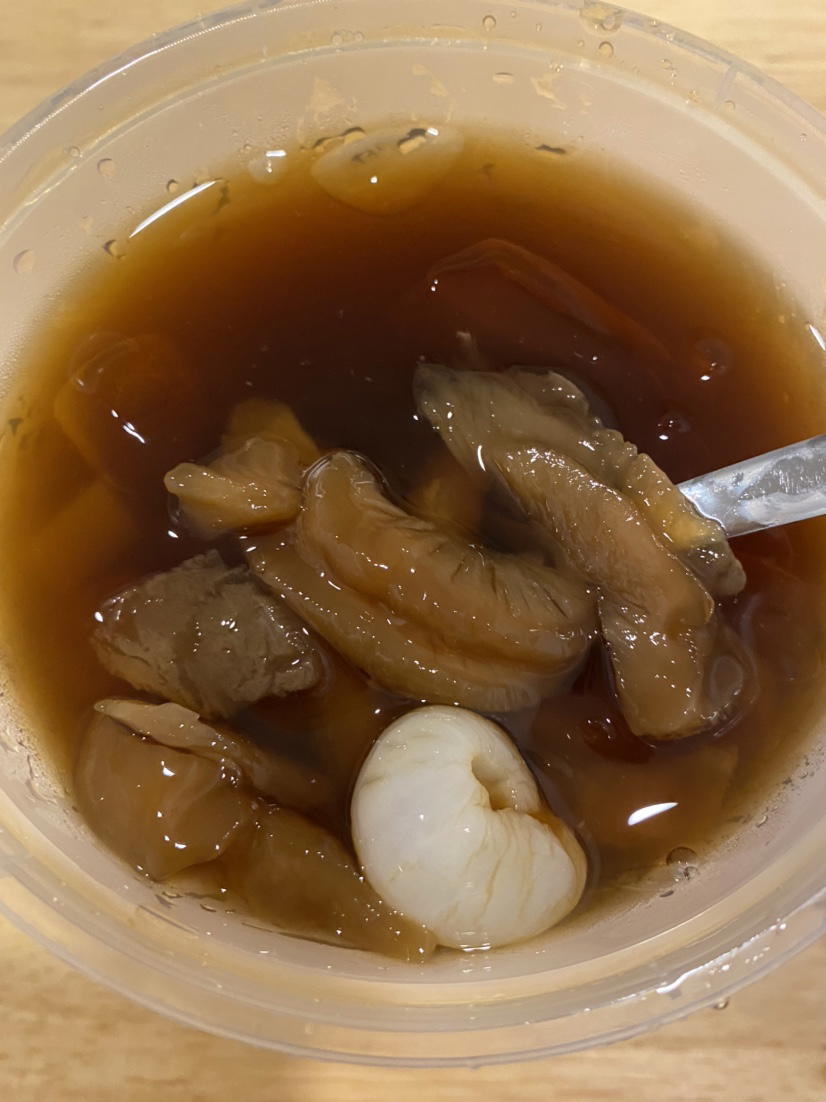 The sea coconut was fresh and easy to chew on, while the Longans were juicy. As for the soup, it hit the sweet point right away and in terms of quality, I daresay it's on the same level as the Longan Tofu.
Out of all the desserts I've tried so far, I must also say that it's pretty uncommon to find those that aren't too sweet yet refreshing at the same time.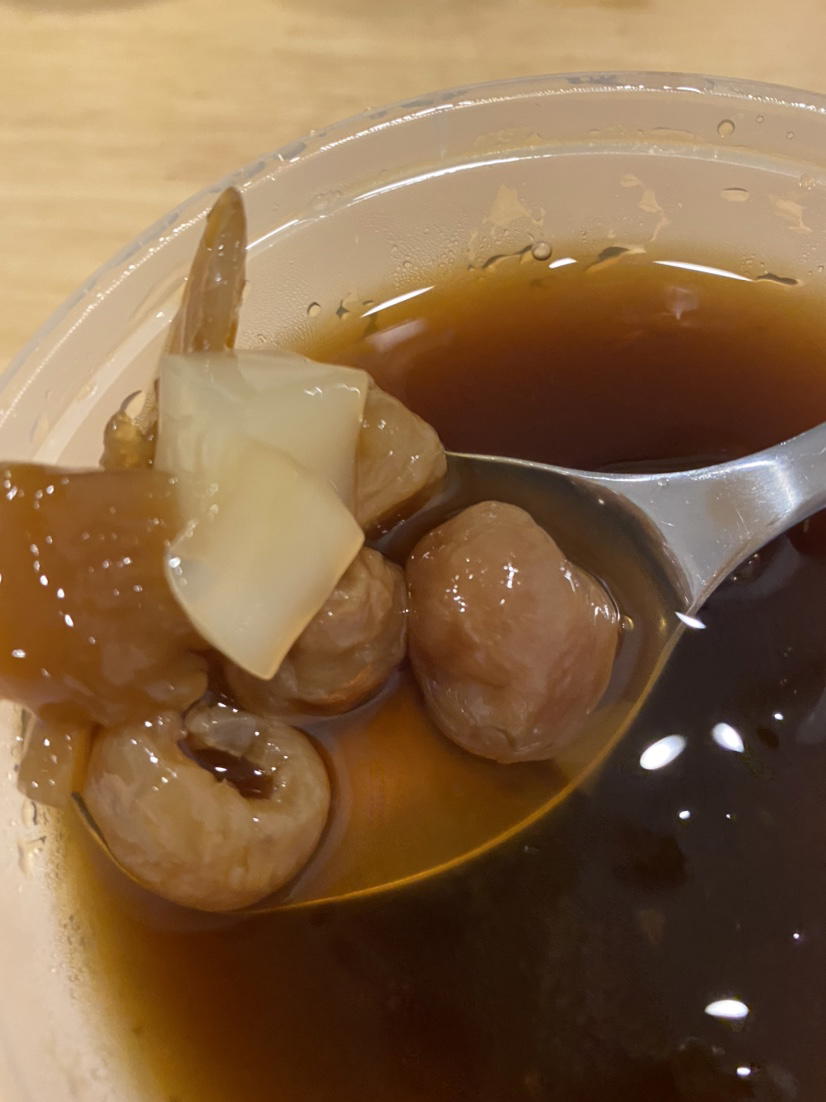 Try it out if you're around the area
While I wouldn't say that this was the best traditional Tong Shui I have ever tasted, but the Longan Tofu was what really won me over.
However, be prepared to wait as the queue can get rather long. For myself, I waited for around 40 minutes and it was over the weekend.
Hong Kee is situated inside a food court where there are other stalls selling their wares so be sure not to block their storefronts while waiting.
According to Hong Kee's Facebook, you can also order their desserts via online food-ordering apps if you don't want to queue up.
Pros:
Affordable price & large portions
Delivery service available
Authentic & traditional taste
Cons:
Queue can get very long
Only operates at night (6:30pm-12:30am)
Address:4, Jalan Antoi Kiri, Kepong, 52100 Kuala Lumpur.

Operating Hours:6:30 pm – 12:30 am (daily)
---
It's unrelated to the article but here's our brand-new podcast – Talk Je Lah!
---
Cover Images by Rydah Tan/WeirdKaya
Editor: Sarah Yeoh