As a huge fan of sashimi, getting an unlimited supply of salmon, tuna, butterfish is a dream for me.
Hence, I was thrilled when I heard that Mitasu Japanese Restaurant located at Old Klang Road serves an unlimited spread at only RM88 (tax included).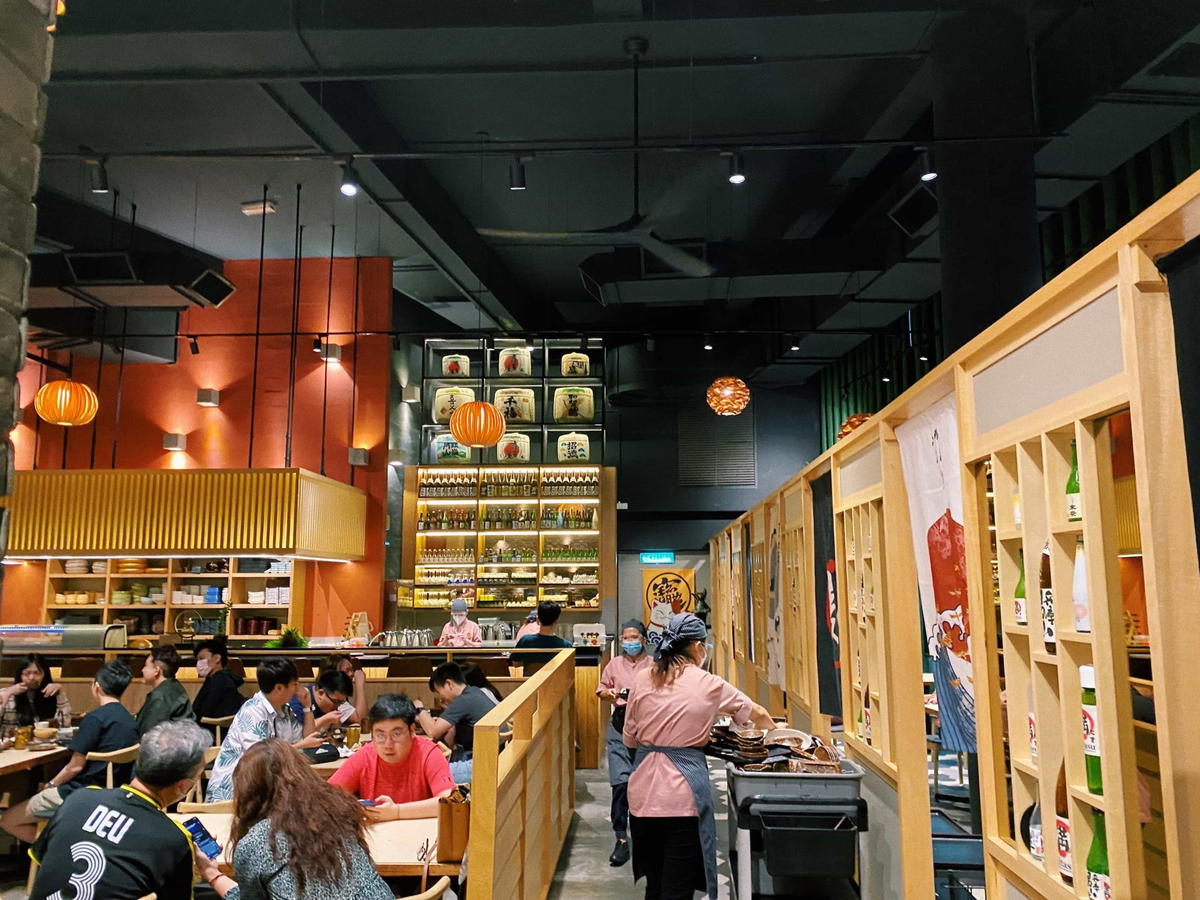 Although I was a bit hesitant to spend such a huge chunk of money for lunch, my curiosity got the better of me after scouring through the generally positive reviews and mouthwatering photos shared online.
Oh well, guess curiosity killed the cat (or in this case, my wallet).
Nice atmosphere, but limited parking
While Mitasu Old Klang Road is literally located by the roadside, getting a parking spot is almost impossible if you arrive later than 12:30 pm. Do try your best to carpool with friends if you don't want to waste 20 minutes going around in circles.
As for its interior, Mitasu Old Klang Road features a modern and cosy wood-centric design that makes you feel right at home almost immediately. It also has dishes that are worthy of an Instagram story or collage.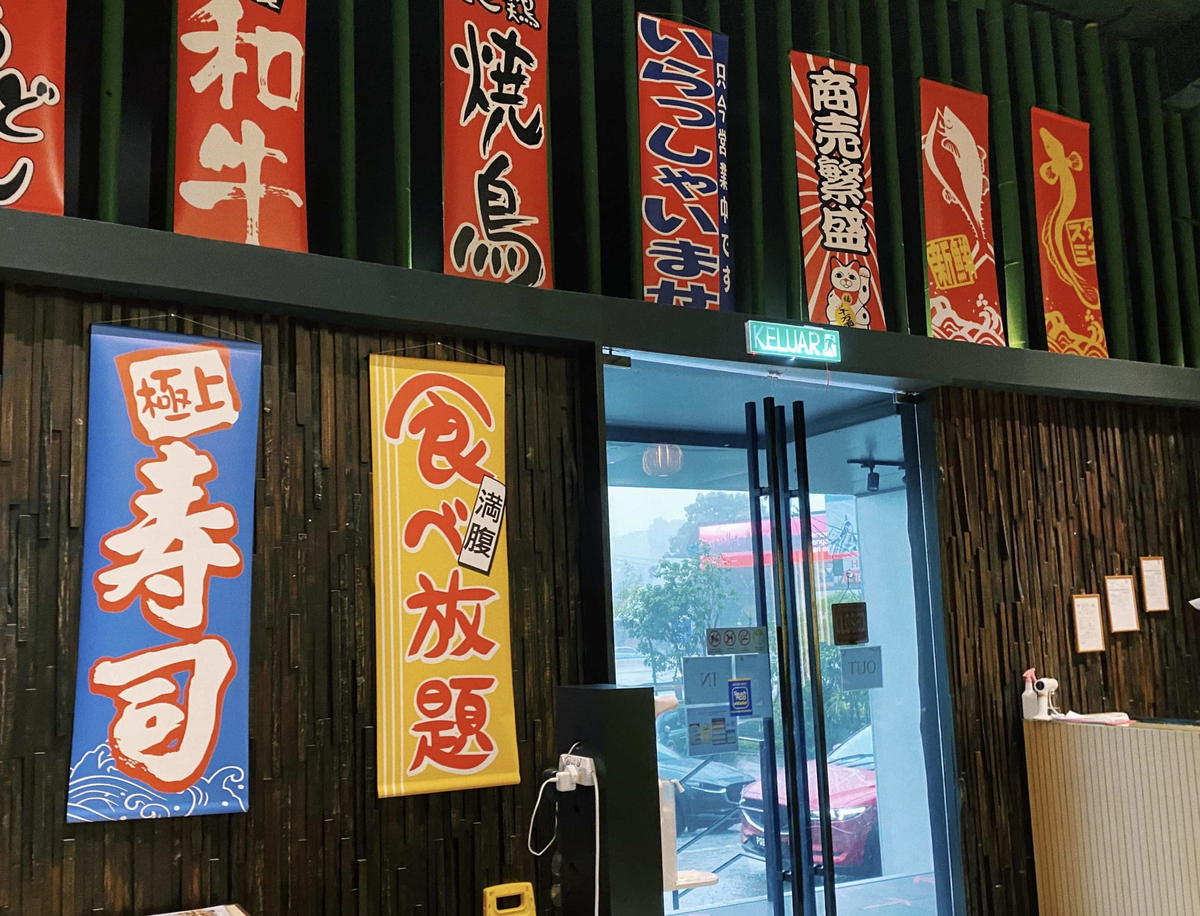 While this is a buffet-style restaurant, you don't need to queue up to get your food.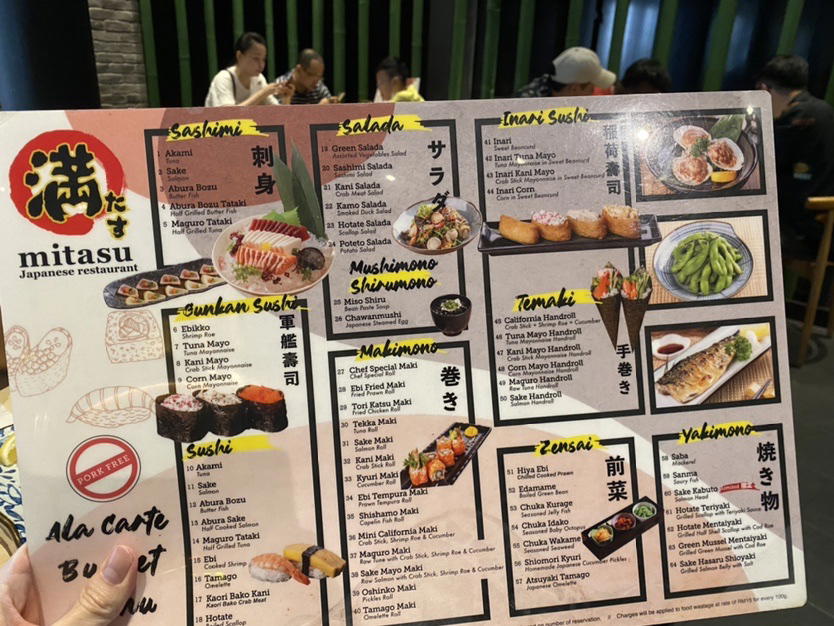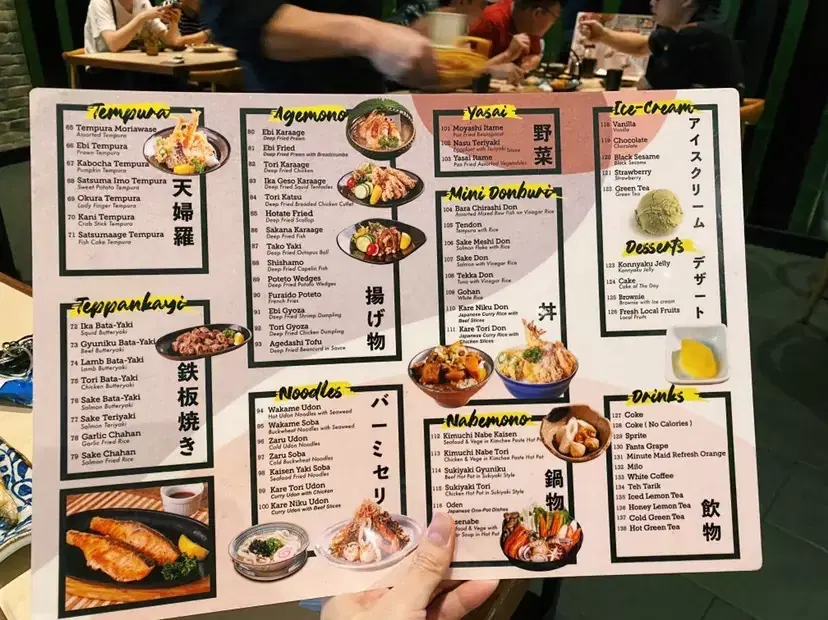 Instead, you can simply tell the staff what you wish to order straight off the menu without having to worry about the price.
First off – Fish and Sashimi
#1 🐟 Salmon head: 4/5 🌟
We began our meal with the signature salmon head, where you're only allowed to order ONE per table.
Although I was stunned by the size, the taste definitely made up for it as it perfectly cooked and was neither too dry or oily. Definitely a solid 4 stars.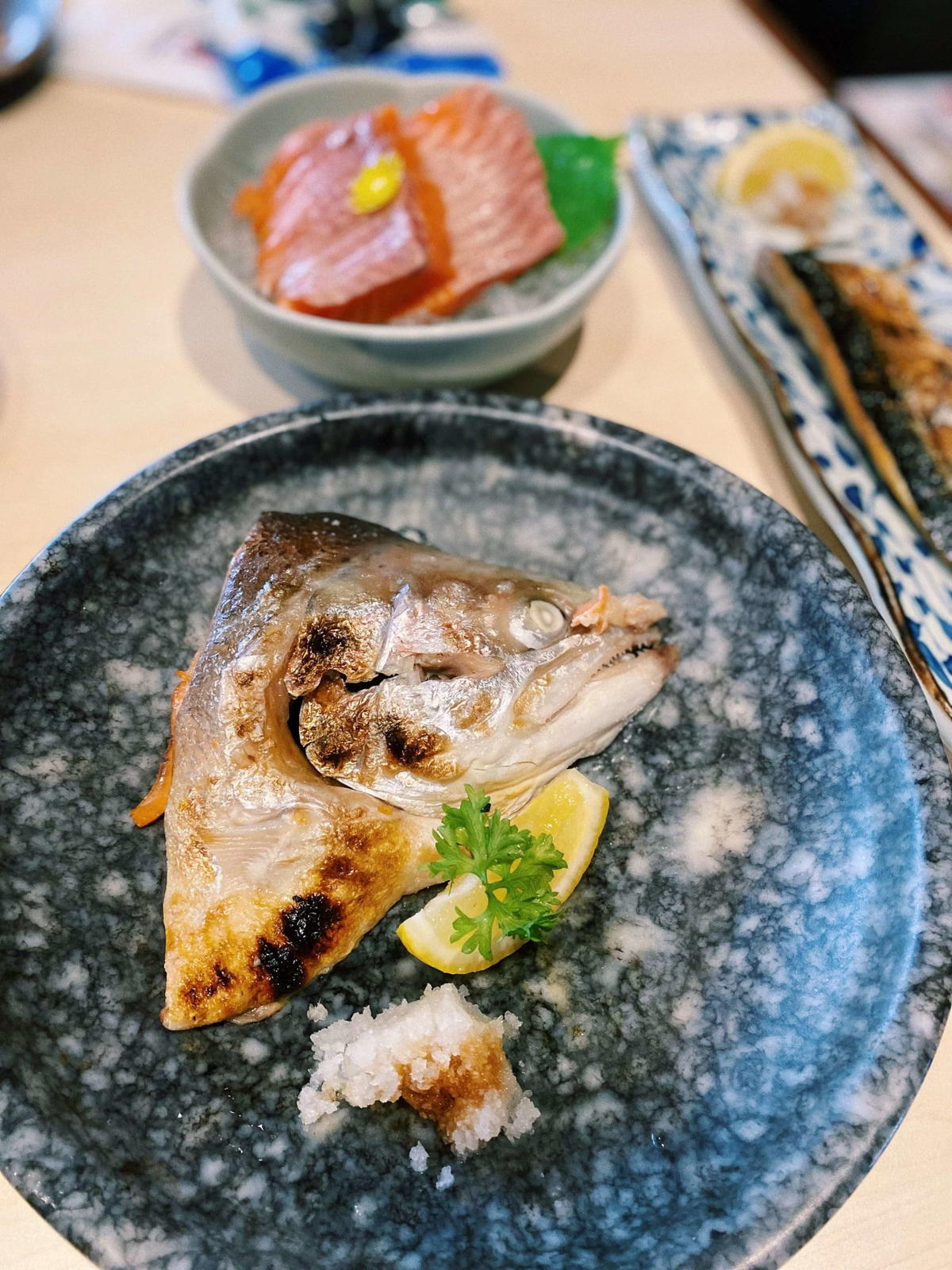 #2 🐟 Salmon sashimi: 3.5/5 🌟
Next up was the salmon sashimi, where each slice was thickly cut and had a glossy look to it.
Despite its promising appearance, I found the texture leaving a lot to be desired compared to other Japanese restaurants I've been to.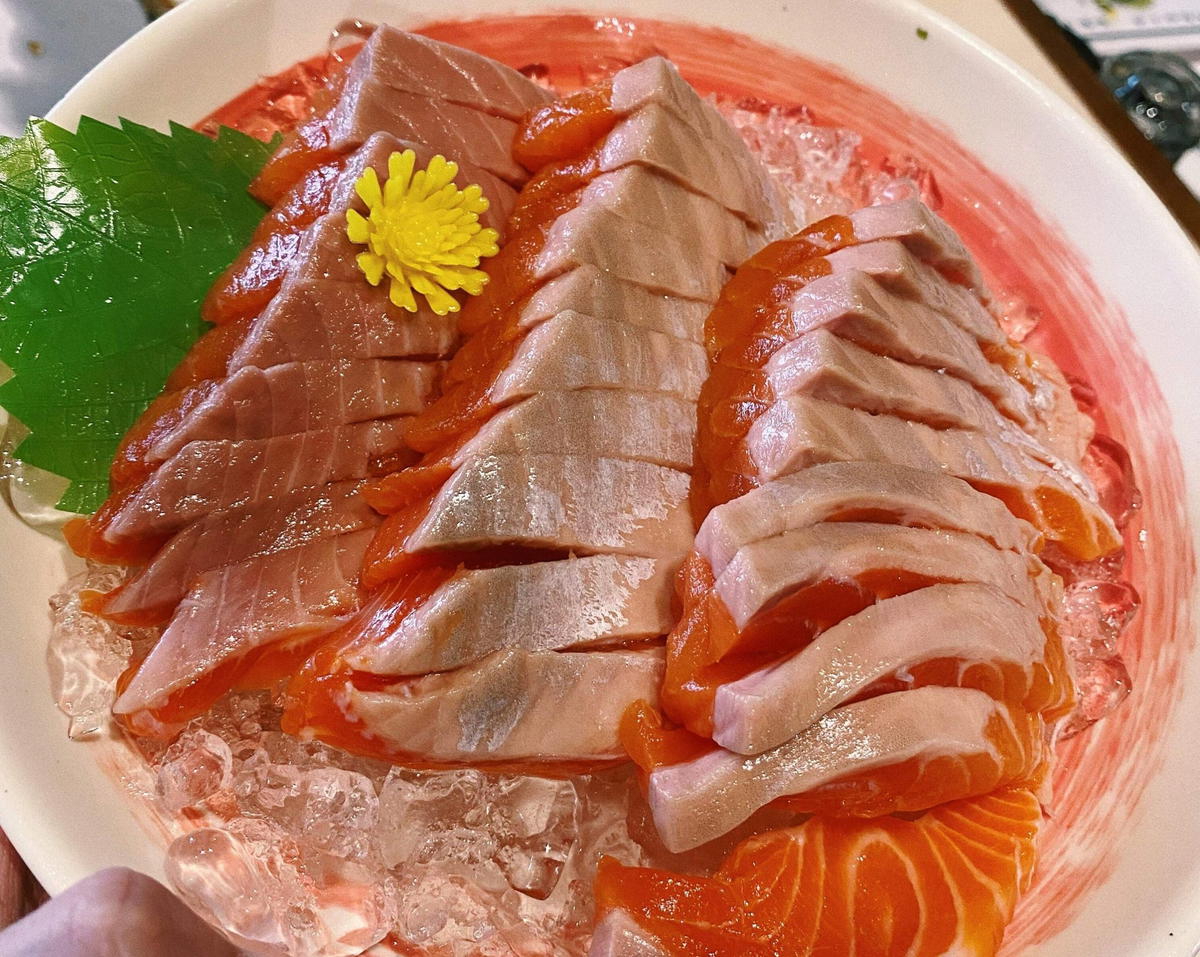 #3 🐟 Deep fried capelin (Shishamo) 3.5/5 🌟
While each bite was crisp and flavorful, it didn't exactly have the "wow factor" that would have me coming back for more.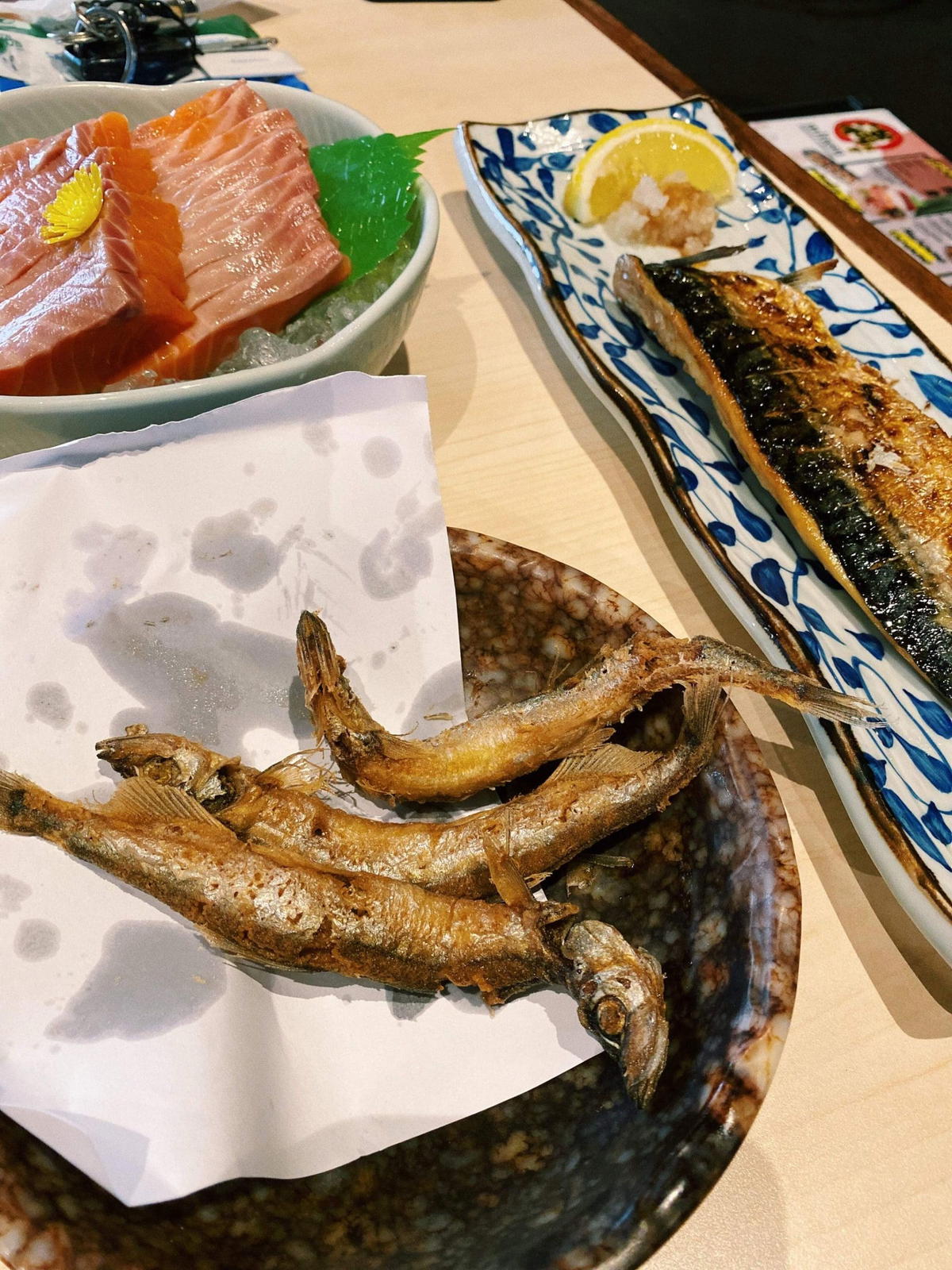 #4 🐟 Half Grilled Butter Fish (Abura Boza Tataki) 3/5 🌟
If you are a butter fish fan, you might find this a bit earthy in taste and one that may most likely whet your appetite whenever you're craving for something "fishy".
But as for me, my verdict of the dish was…ok.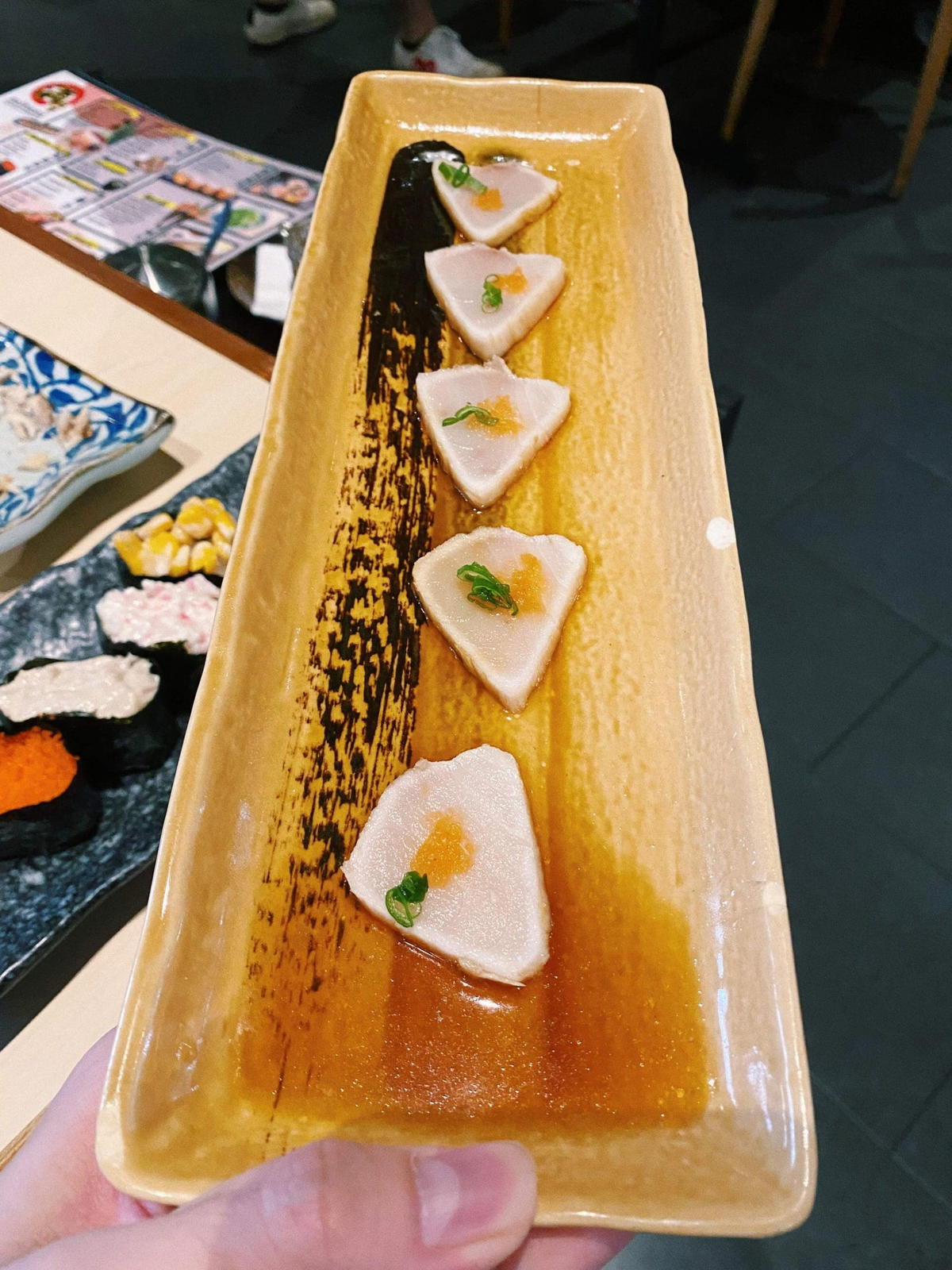 Seafood: Fresh and succulent
#1 🦐 Chilled Cooked Prawn (Hiya Ebi) 4/5 🌟
We could tell that the prawns served at Mitasu Old Klang Road was rather fresh as they were firm, juicy and carried a slight hint of sweetness.
And no, it's doesn't come unpeeled so you'll need to get your hands dirty or get a kind soul to do it for you.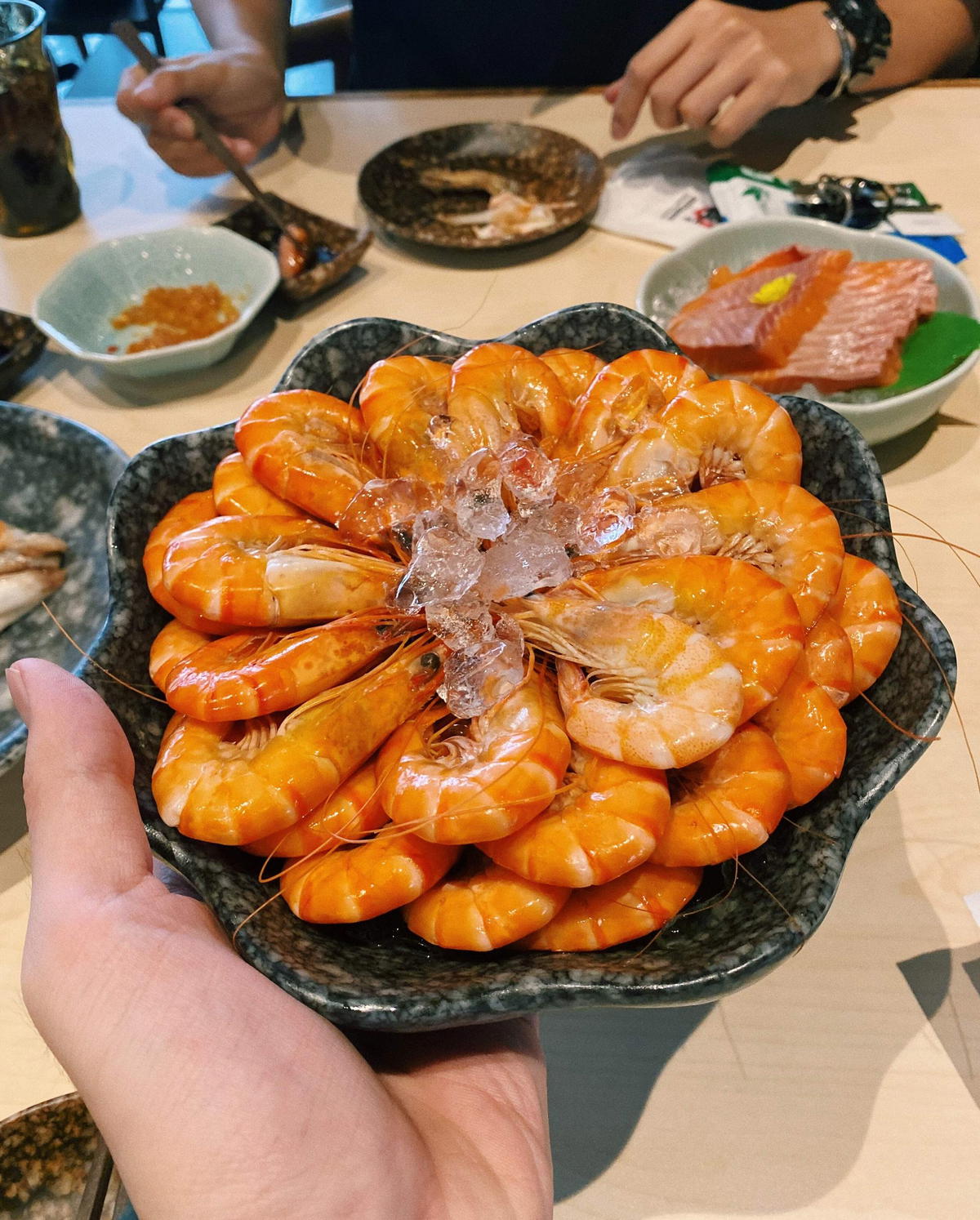 #2 🐚 Grilled Half Shell Scallop with Cod Roe (Hotate Mentaiyaki) 4/5 🌟
When I saw the amount of cod roe being poured onto the scallops, it made me hesitant to order it as cod roe is a big no-no for me.
However, I was pleasantly surprised by its flavour thanks to the lightly torched Mentaiko sauce on the scallops' surface.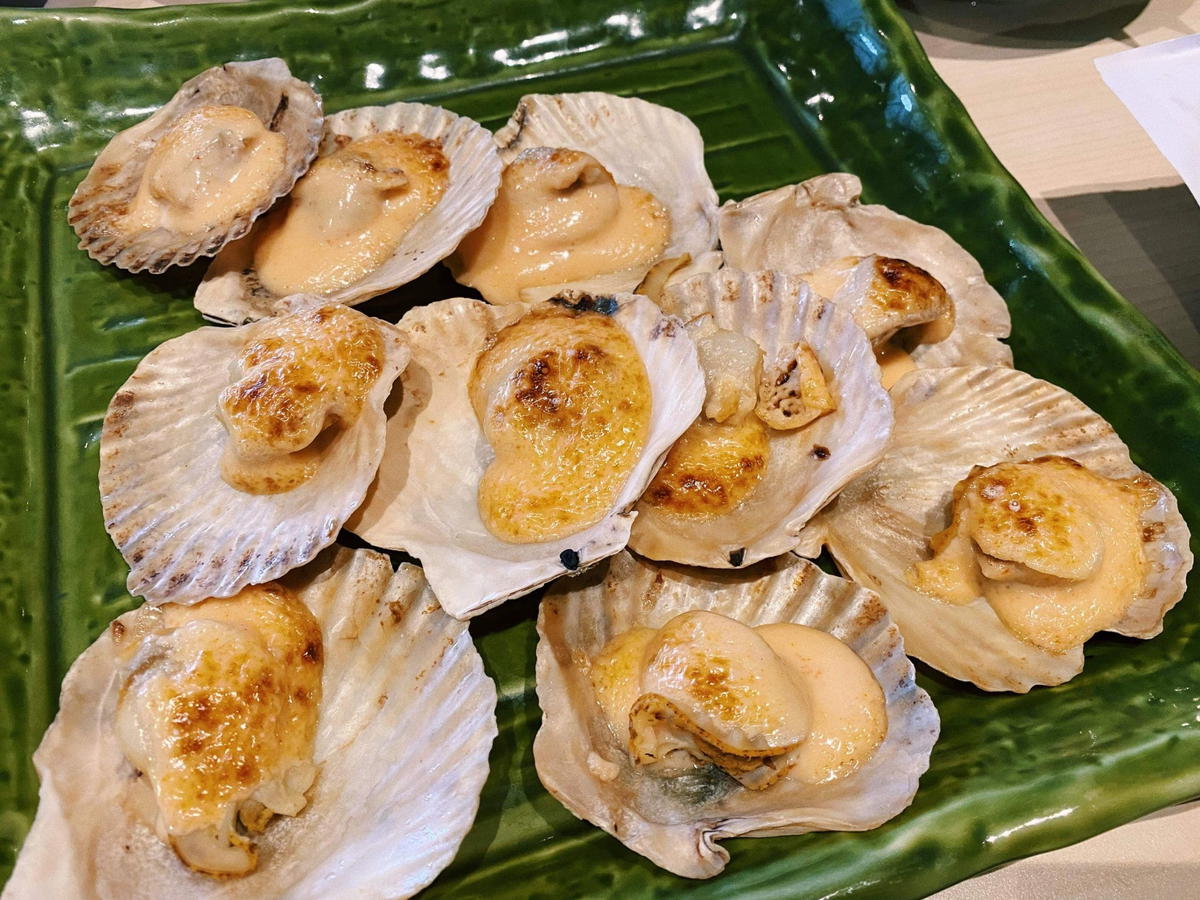 Want a kick things up a notch? Add a dollop of wasabi to it and you'll find that it goes really well with the scallops – cod roe and all.
# 3 🦐 Prawn Tempura (Ebi Tempura) 5/5 🌟
A staple dish for most Japanese restaurants, Mitasu Old Klang Road's version was the best I've ever tasted so far.
The prawn was coated in a thin batter and fried until crisp and is best eaten with the tempura sauce dip that will help neutralise the greasy aftertaste.
10/10 would recommend!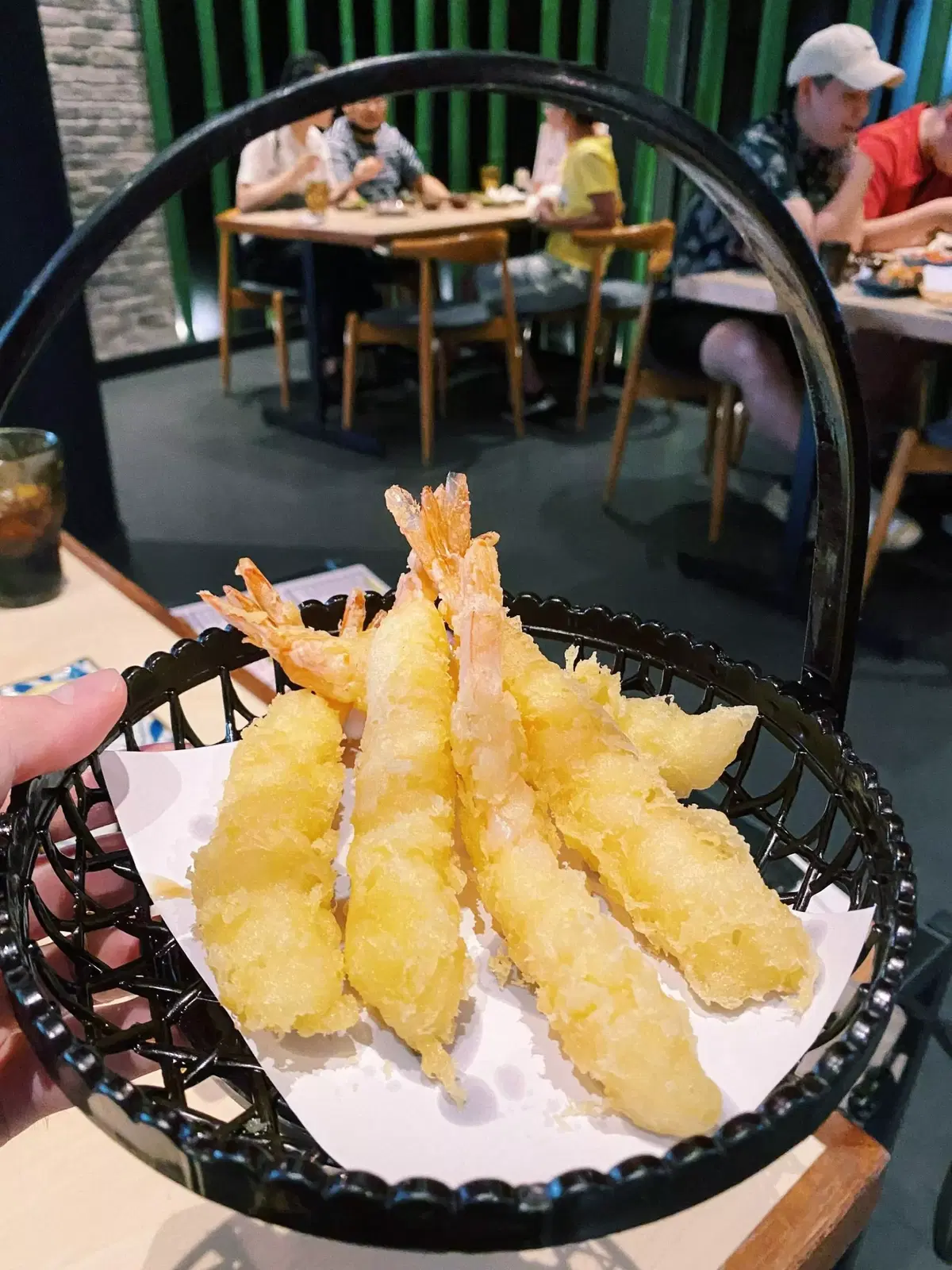 #🐔🍗 Deep Fried Chicken (Tori Karaage) 5/5 ★
Similar to the Ebi Tempura, this is another must-order dish if you're planning to visit Mitasu Old Klang Road.
Although most deep fried foods tend to lose its moisture, the Tori Karaage remained tender and juicy throughout. Sorry Kepci, but you may have a new competitor now.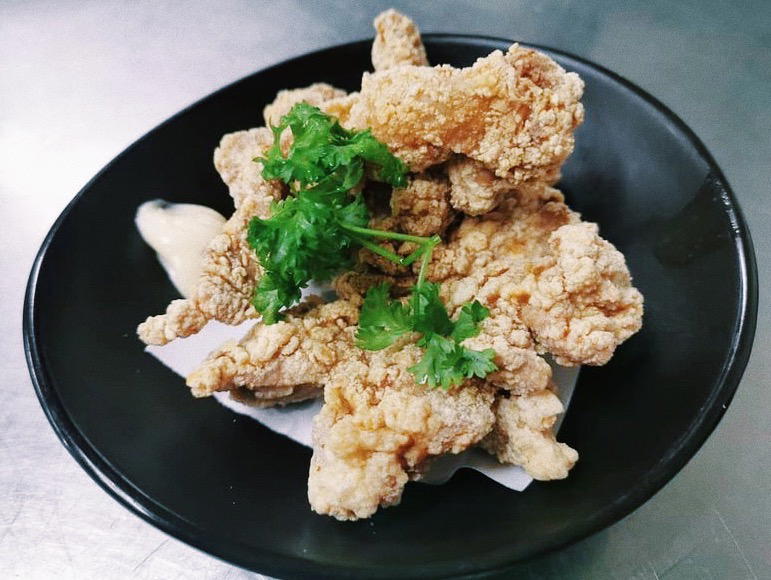 Can't leave salad out!
#1 🥬 Smoked duck salad 3.5/5 🌟
We only ordered one salad off the menu, which was the smoked duck salad. All in all, it was a refreshing dish and the portion's enough to feed one person.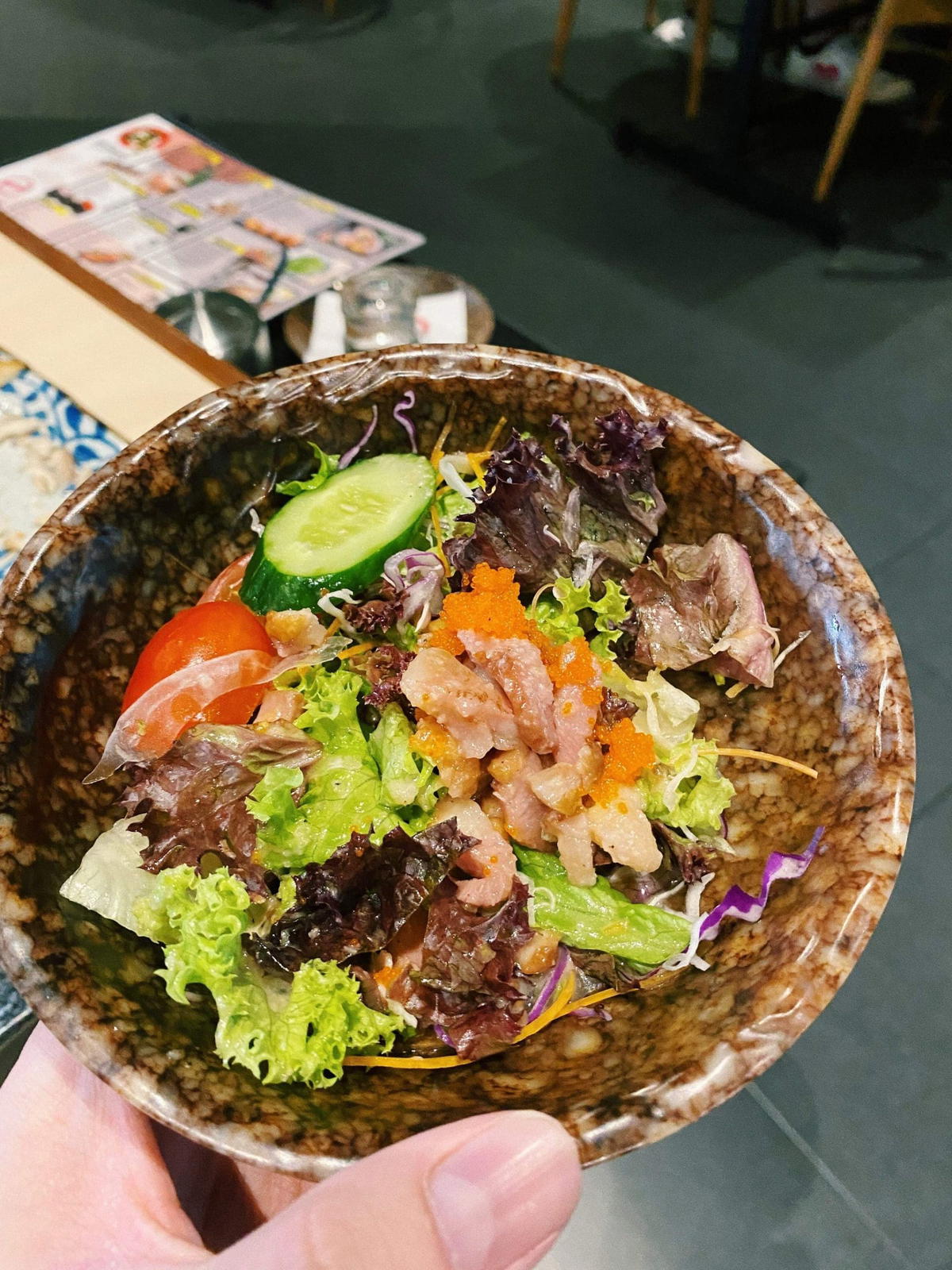 Meats: Slightly above average
# 1 🐮 Beef Butteryaki (Gyuniku Bata-Yaki) 4/5 🌟
Despite the fact that I'm not a big fan of beef, the Beef Butteryaki was really irresistible as it was perfectly cooked and not tough to chew on.
It was also bursting with flavour thanks to the sauce which really accentuated the dish.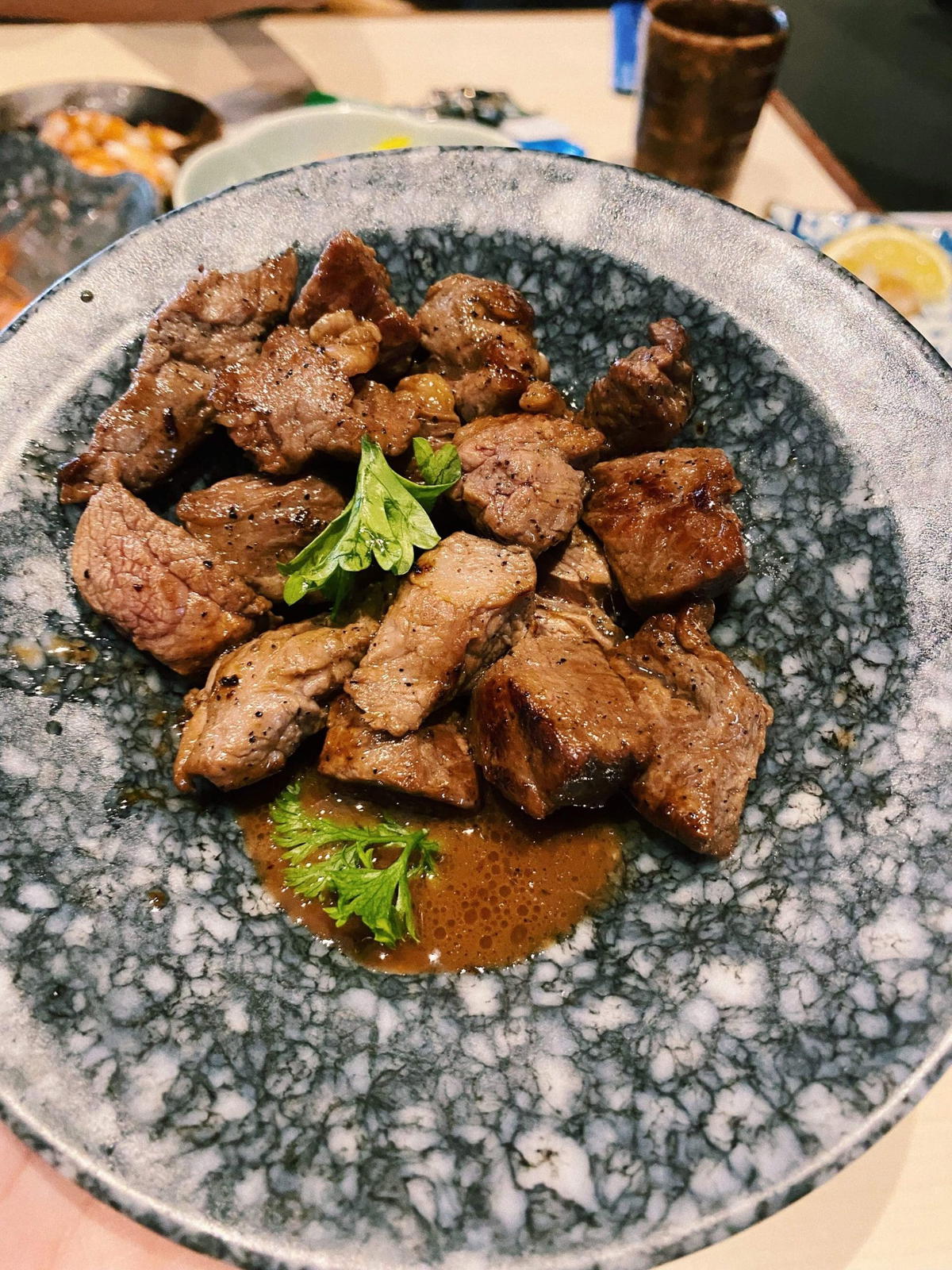 # 2 Lamb Butteryaki (Lamb Bata-Yaki) 3/5 🌟
In my opinion, the lamb butteryaki was above average as it doesn't have the "gamey" scent that lamb chops usually have – a feature that some may find unappetising or hard to swallow.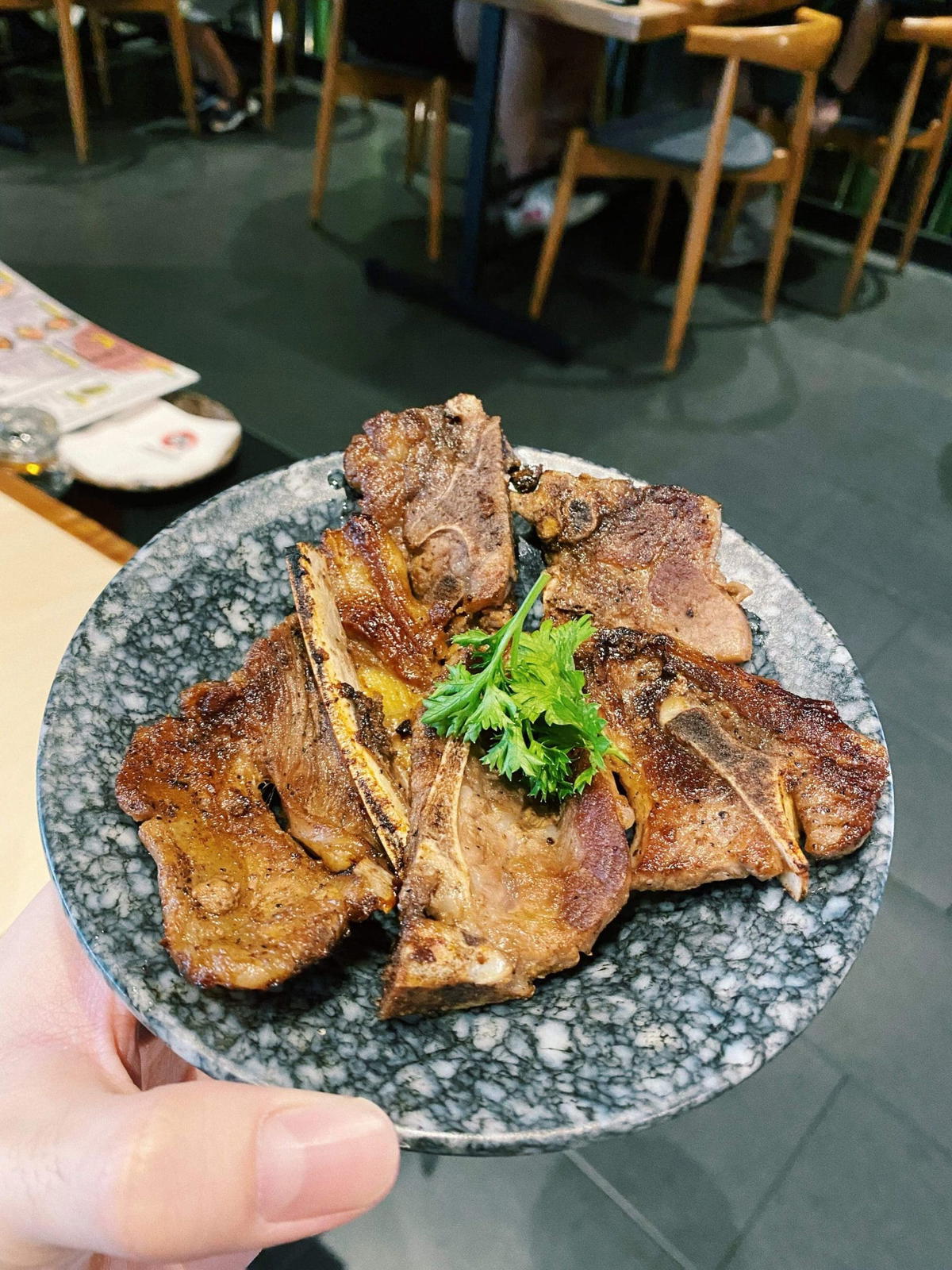 Last but not least was the Gunkan Sushi series, which comes in four separate dishes, namely the Shrimp Roe, Tuna Mayonnaise, Crab Stick Mayonnaise, and Corn Mayonnaise.
Sadly, I gave it a 2/5 rating as the rice was way too sticky and the seaweed was wet and not crispy at all.
I also found the Tuna Mayonnaise to be way too salty and the Crab Stick Mayonnaise almost devoid of flavour.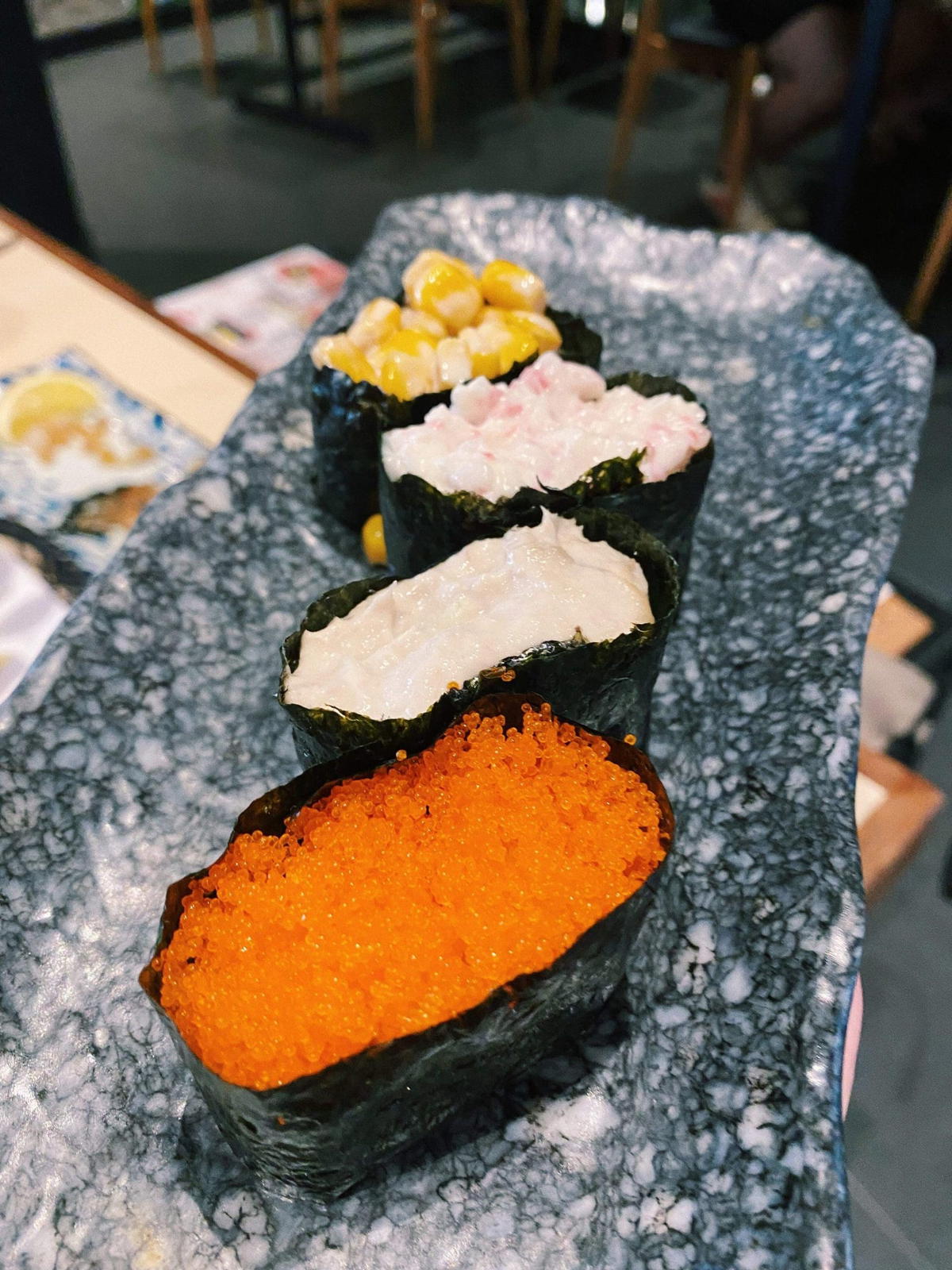 Wrapping it up with desserts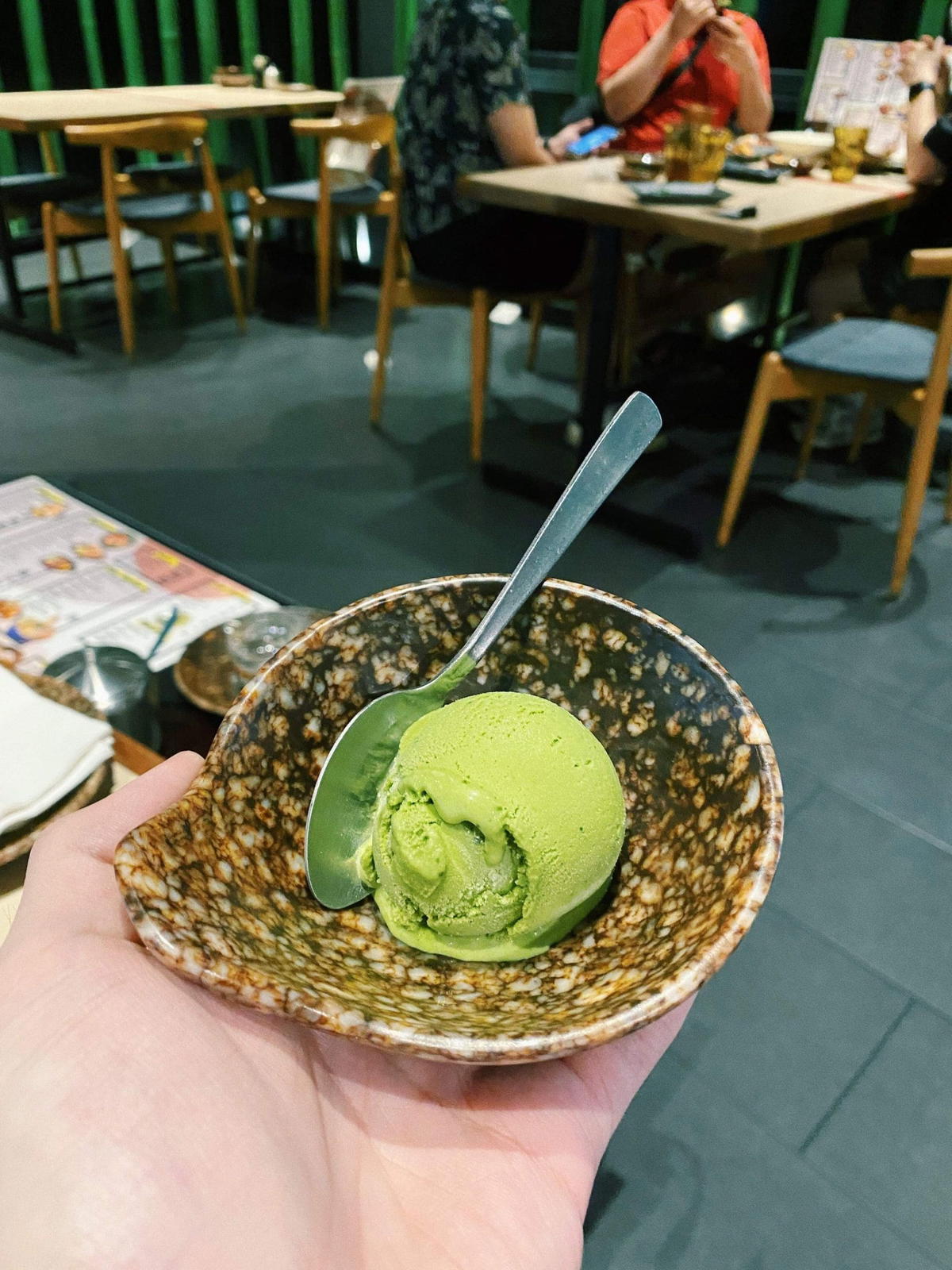 After an hour of feasting, we decided to end our meal on a sweet note with fresh fruits, ice cream, and brownies.
Read also: Looking For A Satisfying Meal? Baker Cottage's Wallet-Friendly Roast Chicken Set Might Do The Trick!
While the fruits were fresh and ice creams tasted just right, the brownie failed to hit the mark as I found it too sweet for my liking.
Final comments
If you are looking to immerse yourself in authentic Japanese vibes, this is your go-to place to fix your craving.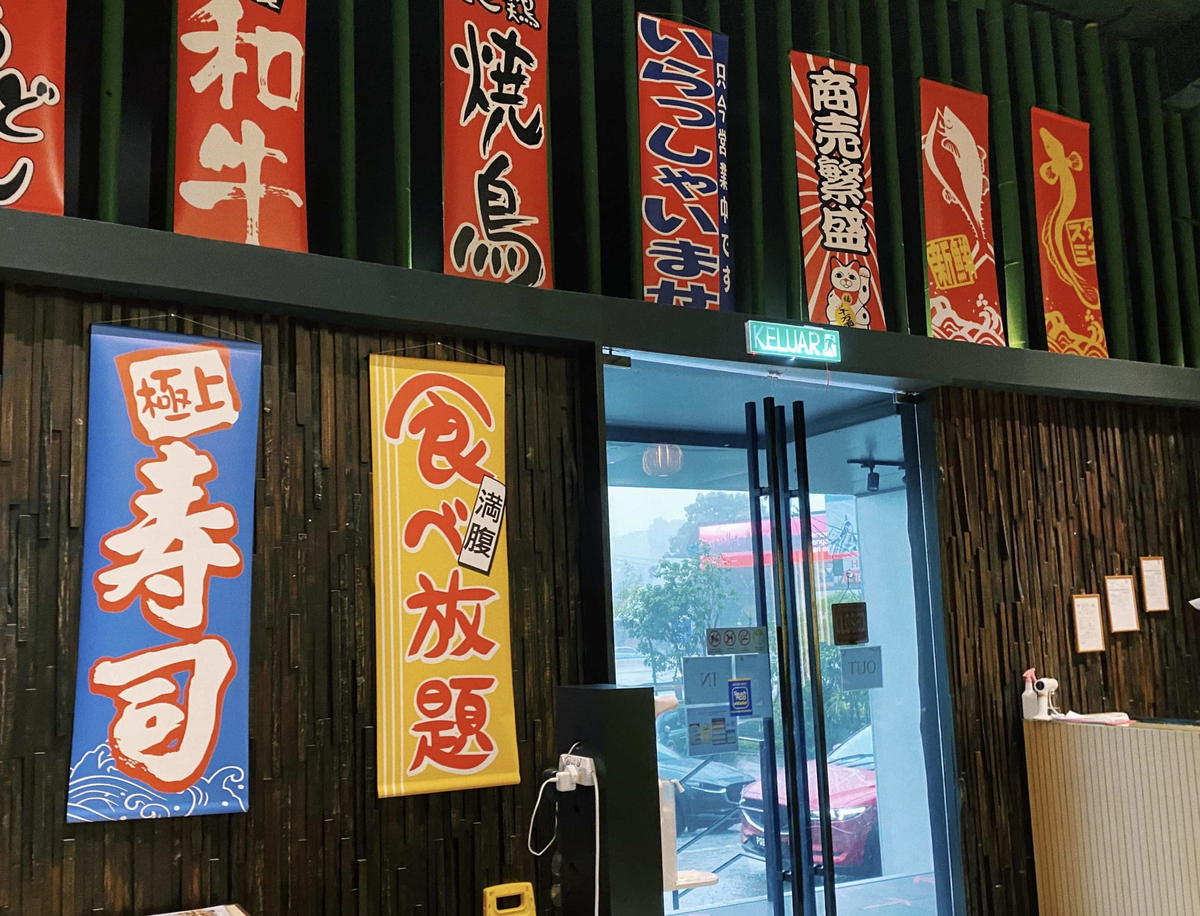 However, getting a spot at Mitasu Old Klang Road is not an easy task as you will need to make reservation in advance to avoid disappointment.
I tried booking a slot for two persons two weeks in advance and was later informed that ALL WEEKEND SLOTS WERE BOOKED for the month! Thankfully, I managed to gain my spot by making reservations a month in advance.
Check out Mitasu Old Klang Road at:
Address: Lot 306, Jln Klang Lama, Batu 3, 58000 Kuala Lumpur, Federal Territory of Kuala Lumpur
Alternatively, you can visit its Bukit Bintang outlet at Central Plaza, 2506, Jln Sultan Ismail, Bukit Bintang, 55100 Kuala Lumpur, Federal Territory of Kuala Lumpur.
*This is a pork-free and Muslim-friendly restaurant but has yet to receive halal certification (at the time of publication).*
Disclaimer: This is an independent food review by WeirdKaya.
---
It's unrelated to the article but here's our brand-new podcast – Talk Je Lah!
---
Photos taken by WeirdKaya/Rydah Tan
Editor: Sarah Yeoh
---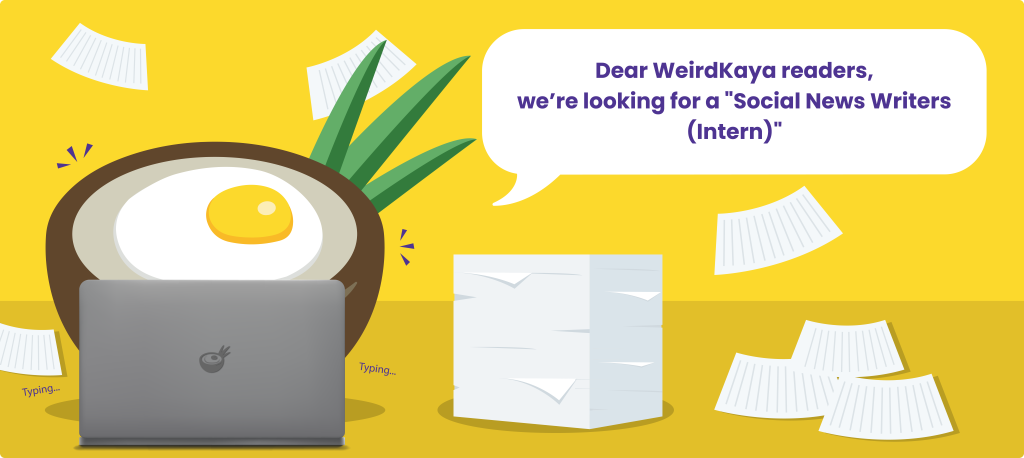 ---