Known as the Pearl of Orient, Hong Kong has been one of the dream destinations yearned by Malaysians to pay a visit to.
Be it the Victoria Harbour with glamorous lights at night, or the egg tarts that are assured to melt in your mouth, there is always something that draws your interest to Hong Kong.
Following the popularisation of Hong Kong culture throughout Southeast Asia through different medias in the last century, its local style has been favoured and even revived by a lot of people nowadays.
Among the reasons to visit this sophisticated city, immersing in the vintage Hong Kong style, which usually refers to styles of fashion, music, film etc. made popular by the domestic stars during the 1980s and 1990s, might be the one many find most compelling.
However, fear not if you don't have the opportunity to visit Hong Kong, as there are ways you could use to immerse in the Hong Kong style in Malaysia, while some don't even require you take a single step!
Check out 5 ways to immerse in the Hong Kong style even if you're not there!
1. Listening to Cantopop music
As one of the major forms of cultural outputs from the 1980s to 1990s, Cantopop music is one of the earliest culture from which people perceive Hong Kong style.
With loads of classics produced, the era saw the emerge of eminent singers, or even international stars, whose success were lauded by fans not only from Hong Kong, but from around the globe.
Here are some universally acclaimed Hong Kong singers or acts whose songs had Hong Kong style deeply infused into, or even defined Hong Kong style:
Sam Hui
Known as the God of Song, Sam Hui (许冠杰) is credited with founding Cantopop music, as he released "Eiffel Tower Above the Clouds" (铁塔凌云) which was claimed by some as the first Cantopop song in 1974.
As a singer-songwriter, Sam is known for composing songs of spoken Cantonese, reflecting social issues as well as motivating people. These themes made up part of the Hong Kong style during that period.
For instance, his "The Private Eyes" (半斤八两) expresses the feelings of workers, while songs such as "Drifter's Song" (浪子心声) and "Why Don't We Dream" (天才白痴梦) provide advices on life. All have meaningful lyrics that are relatable even until this day.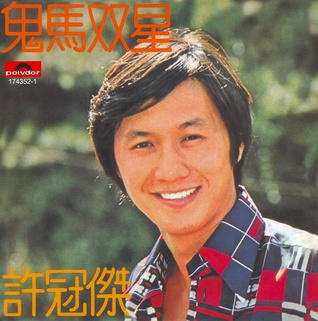 Leslie Cheung
As one whose name shouldn't be left out while talking about Cantopop music, Leslie Cheung (张国荣) possessed one of the most soulful voices that captivated hearts of many while singing.
The superstar first gained popularity following the release of "The Wind Continues to Blow" (风继续吹), before making a name for himself as a hotshot singer with his hit "Monica", which was the first dance song to be found appealing to refined tastes.
Mostly with themes revolving around love between couples, his masterpiece also include "Love Of The Past" (当年情), "Sleepless Nights" (无心睡眠) and "Chase" (追), of which the Hong Kong style could be clearly felt from the beginning to the end.
Beyond
Considered as the most influential Cantopop band, Beyond is not only known by those born in the 1980s when they made their debut, but is also highly popular among young audience today.
Their songs consist of lyrics of themes varying from praising mother's love to urging the presence of peace. Their song "Glorious Years" (光辉岁月) which had pictured the struggles of Nelson Mandela actually reached and deeply moved him during his final days.
What's more, almost all of the songs were composed by lead vocalist Wong Ka Kui (黄家驹), which is extremely rare in Cantopop music industry of that age where many songs were originally by composers from other countries, especially Japan.
Being a huge representation of Hong Kong style, their "Boundless Oceans, Vast Skies" (海阔天空) is the still the favourite of countless Karaoke goers and street buskers almost 30 years after Wong's passing, proving great prominence of the band and their music itself.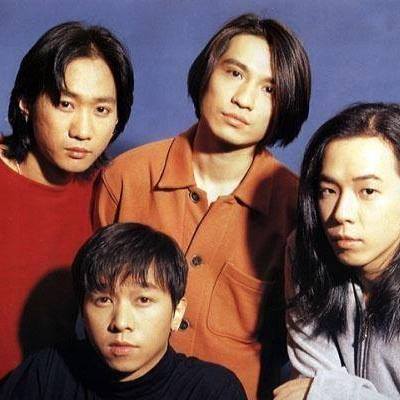 2. Watching Hong Kong films
Apart from using your ears to feel Hong Kong style, you can also dive into it visually.
Similar to Cantopop music industry, Hong Kong film industry experienced its heyday from the 1980s to the 1990s, where a wide array of movies were produced and gained global recognition.
Below are some Hong Kong movies worth checking out:
Chungking Express
As one of Hong Kong director Wong Kar-wai's masterpieces, Chungking Express stars Brigitte Lin Chin-Hsia (林青霞), Takeshi Kaneshiro (金城武), Tony Leung Chiu-Wai (梁朝伟) and Faye Wong (王菲), where Faye increased popularity once again through the Cantonese theme song "Dream Lover" (梦中人).
It is a great combination of Hong Kong style elements, featuring the loneliness and longing for love of those living in the concrete jungle, as well as capturing various imageries through the sights of Hong Kong.
Like many of his other films, Chungking Express is a massive showcase of Wong's understanding towards audio-visual language, which largely decides how Hong Kong style look like to the audience.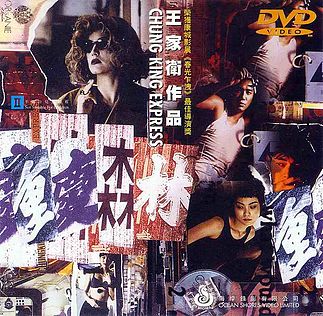 Fight Back to School
Starring Stephen Chow (周星驰), Cheung Man (张敏), Ng Man-Tat (吴孟达), Fight Back to School (逃学威龙) is Hong Kong's highest-grossing film of 1991, according to Hong Kong Box Office Ltd.
It tells the story of Star, a police officer disguised as an undercover student in a secondary school falling in love with Miss Ho, the school's guidance counsellor.
The appearance of the characters, notably Miss Ho's (Cheung Man's) face matches how Hong Kong style is perceived as by people, making this film incorporated with the style unintentionally.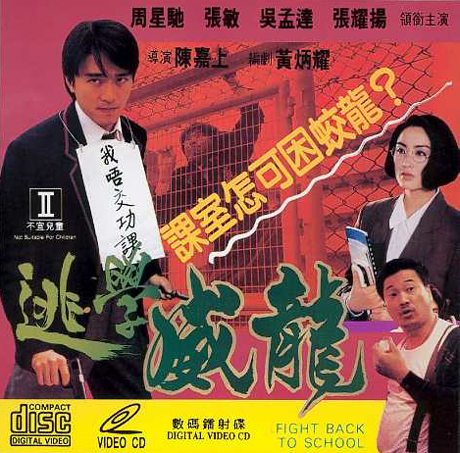 A Chinese Ghost Story
Loosely based on the famous novel "Strange Tales from a Chinese Studio" (聊斋志异), A Chinese Ghost Story (倩女幽魂) is a 1987 Hong Kong romantic comedy horror film starring Leslie Cheung, Joey Wong and Wu Ma.
It is about a Ning Choi-san (Leslie Cheung) debt collector stumbling upon and falling in love with Nip Siu-sin (Joey Wong), a beautiful young maiden, who later turns out to be a ghost.
Although the award-winning film is not set in modern Hong Kong, its genre, which is historical drama is already a depiction of Hong Kong style per se. The audience is also likely to relate to the style once they see the faces of Leslie and Joey who frequently star in Hong Kong movies.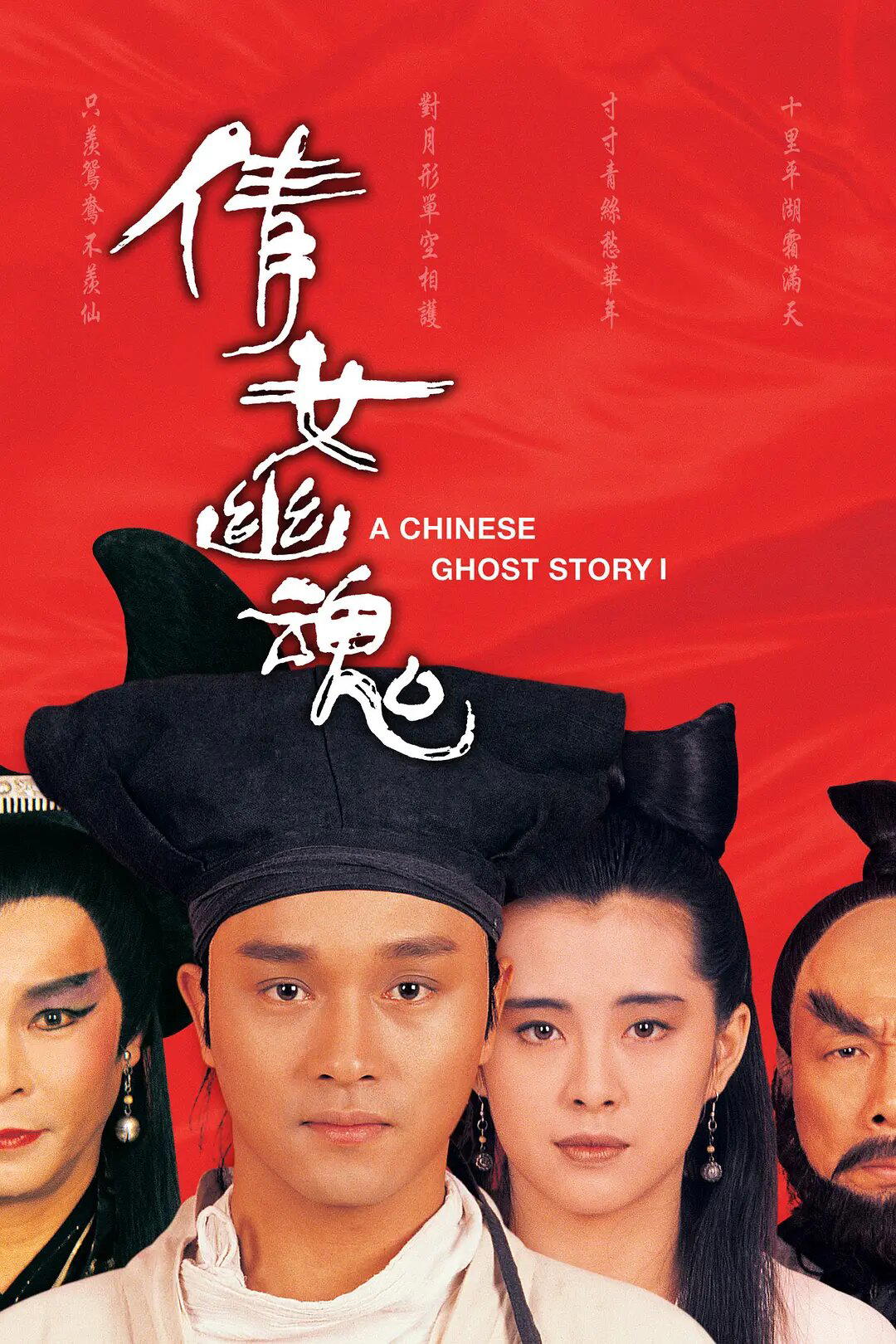 3. Binging on TVB Dramas
Who learns their Cantonese through TVB dramas? Well, a lot of people surely do. Apart from being teachers of Cantonese, they are also carriers of Hong Kong styles.
Prepare a pen to jot down this list of TVB dramas you can binge on!
The Bund
"long ban long lau, maan lei tou tou gong seoi wing bat yau…" You must be finishing the lyrics in your mind now, right?
"The Bund" (上海滩) is not only this Frances Yip's signature song's name, but also the name of a 1980 TVB period television series, where the hit served as its theme song.
Known as "The Godfather of the East", it was set in the 1920s in China, revolving around the encounters of Hui Man-keung, a Yenching University graduate who was imprisoned for three years following his participation in the May Fourth Movement.
Starring Chow Yun-fat (周润发), Angie Chiu (赵雅芝) and Ray Lui (吕良伟), it is a series which includes various elements, mainly action and romance. Lauded by many across Asia, it was made into two sequels, two remakes and a film adaption.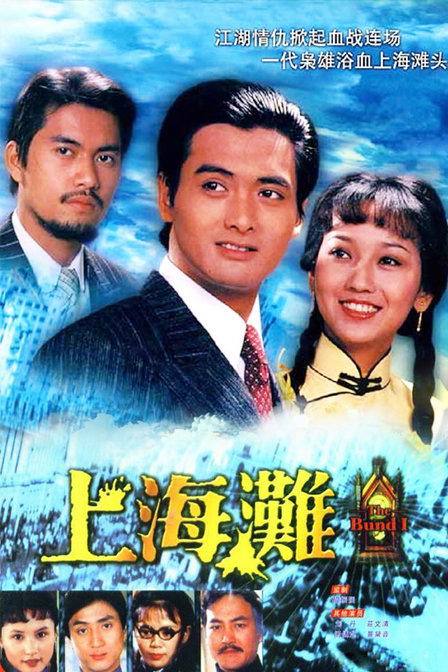 Police Cadet
As one of the most-watched TVB series in the world as of 1995, Police Cadet (新扎师兄) premieres in 1984, followed by two sequels in 1985 and 1987.
The movie which title translates to "newly appointed senior" stars Tony Leung (梁朝伟), Maggie Cheung (张曼玉), Carina Lau (刘嘉玲) and Sean Lau (刘青云), who all became prestigious actors and actresses years later.
Known as one of the three best TVB crime series, the other two being Detective Investigation Files (刑事侦缉档案) and Armed Reaction (陀枪师姐), Police Cadet focuses on the lives of young police cadets at the Police Cadet Academy, where romance, strife and tragedy were featured.
The series was said to have increased the number of people signing up the Royal Hong Kong Police Cadet School tremendously during that period.
Old Time Buddy
Old Time Buddy (难兄难弟) is a period comedy TVB series, which portrays the entertainment industry from the 1960s to 1970s in a humorous way. It tells the story of two actors who struggled to become Hong Kong's iconic film idols and succeeded at last.
Starring Gallen Lo (罗嘉良), Francis Ng (吴镇宇), Jessica Hsuan (宣萱) and Maggie Cheung (张可颐), the series premiered in 1997 witnessed the Hong Kong handover to China.
It was crowned Best Series at the TVB Anniversary Gala Show, and was also one of the three TVB series with most views of the year.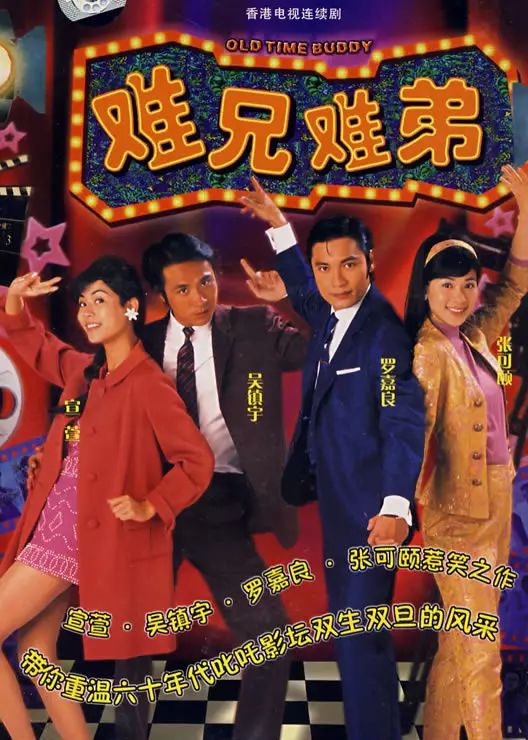 4. Having dim sum in a cha chaan teng
Who doesn't love eating dim sum? Imagine yourself having dim sum in a cha chaan teng (tea restaurant) during the weekend, watching the world go by. It is indeed one of the best ways to take a breather.
Doing so can get you immersed in the Hong Kong style, which is also made up of their culinary culture. Local dishes and even settings of the restaurant can really make you feel as though you were sent to Hong Kong.
Here are some dim sums we think you shouldn't miss out upon going to cha chaan tengs!
Har gow
Har gow (Shrimp dumpling) is one of the most well-liked Cantonese dim sum originated from Guangzhou, China.
Beneath its transparent dumpling skin is a plump shrimp, which you can feel the juicy and sticky texture upon savouring both dumpling skin and shrimp.
It goes exceptionally well with chili sauce, which adds to the flavour of the fresh shrimp and spice up your taste buds.
As what some people might say, a dim sum meal is never complete without har gow. We couldn't agree more.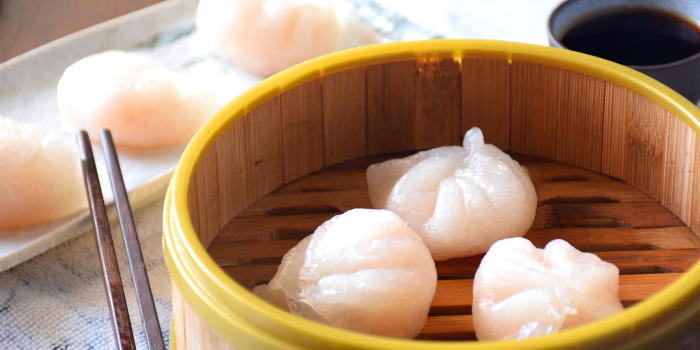 Wu kok
Taro puff, or wu kok is one of the standard dishes in Cha Chaan Tengs. It is also known as "phoenix tail crispy dumplings", as chefs may cover the wu kok in phoenix tail shrimp at times.
A layer of taro is boiled and mashed earlier, before being used to make the outer layer, where seasoned ground pork serves as the filling.
After being deep-fried, the outer shell of wu kok delivers a light and crunchy texture, while the inner part is tender and sweet, providing diners with various layering at the same time.
It is a must-order dish for us. What about you?
Egg tart
Egg tarts, a famous dim sum which might not need further explanation, is actually not originated from Hong Kong, but shares the same origin with har gow, which is Guangzhou.
It was introduced to Hong Kong in the 1940s, but were only made available in cha chaan tengs in the 1960s. Its became popular through the working-class Hong Kong population.
Comprising an outer pastry crust filled with egg custard, Hong Kong egg tarts are smaller than the Guangzhou ones, and usually come in two or three.
While the custard filling is usually of egg, there are more choices of flavours, namely bird's nest, chocolate and green tea.
It is one of the best dishes which people can have as a meal or a dessert.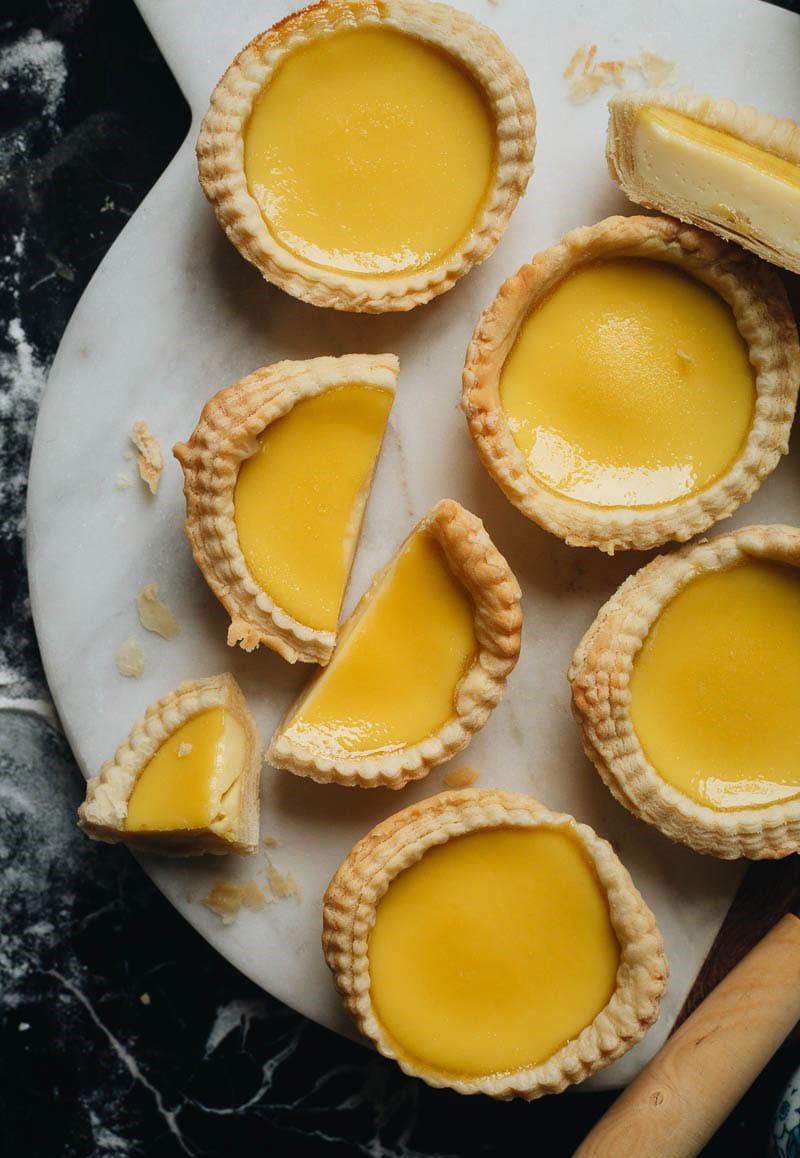 5. Enjoy a Hong Kong-style carnival and performance night by Taylor's Chinese Society!
Apart from those above, you can also take part in carnivals and performance nights which have the Hong Kong style infused within perfectly.
There are such events from time to time, where you can play traditional games which might bring back your childhood memories, as well as watching performances related to Hong Kong style, such as singing Cantonese songs, performing sketches in Cantonese etc.
Wait, there's actually one coming soon!
Taylor's Chinese Society will be holding the 15th Anniversary Extravaganza 2022 Carnival and Performance Night, titled "The Fifteenth Step in Time" (熠舞年华) in conjunction with the society's 15th anniversary.
What's worth looking forward to is that Hong Kong style will be the main theme and be blended in throughout this event to relive the vintage Hong Kong trend in our childhood memories!
Come take this lovely advantage to experience the vibrant carnival, to enjoy the lively performance show, and most importantly, to witness the 15th Chapter of Taylor's Chinese Society as well as indulging in the Hong Kong style!
Watch the event's trailer here:
Some details you SHOULD know
The carnival will be held from 6th October (Thursday) to 8th October (Saturday) from 11am to 5pm and on 9th October (Sunday) from 1pm to 9pm at Taylor's Lakeside Campus. Please be noted that only coupons are allowed for trading during the event.
You can come and immerse in the performance night on 9th October (Sunday) from 7pm – 10.30pm at Taylor's Lakeside Campus LT21&22, while tickets must be present for admission.
Coupons for the carnival are sold at RM20 per book. You would receive an e-voucher upon buying three or more books of coupons. There are only a limited number of e-voucher, purchase your coupons at this link before the e-vouchers run out!
Tickets for the performance night are sold at a normal price of RM45, where 1 ticket is issued, and at a bundle price of RM120, where 3 tickets are issued.
Please be informed that the bundle price is only available from 15th September (Thursday) to 30th September (Friday).
Buy your tickets at this link and enjoy the bundle price offer before it ends!
For more details, please feel free to contact Tey Kai Jin at 012 660 8325. Check out this post for the event's details. You can also have a look at the event's Instagram profile for its trailer and more information!
Read also:
---