BALI – An Indonesian man working as a parking attendant decided to wear a coconut shell as a face mask, making him a celebrity overnight.
Coconut Shell Mask Is More Comfortable
Speaking to Indonesian media, Nengah Budiasa, 44, said that wearing the coconut shell mask was more comfortable than a surgical face mask.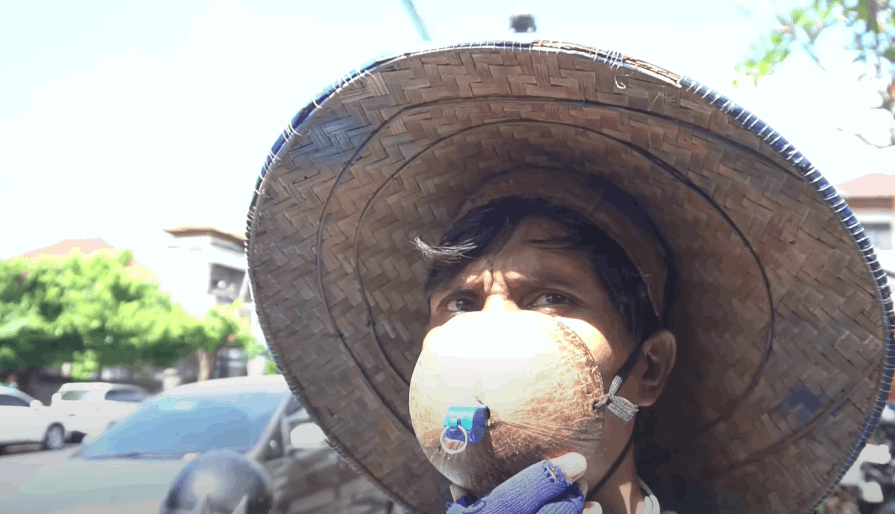 This is because his job requires him to use a whistle at work, where it would be troublesome to do so with surgical face masks.
He further added that he used to wear a medical face mask before ditching it for a more eco-friendly option.
I've only used it for four days and [wearing a coconut mask] is more comfortable. I used to wear medical face masks but it gets dirty easily.
The coconut mask also featured a tiny slot for the whistle to fit in so that Nengah could use it during work.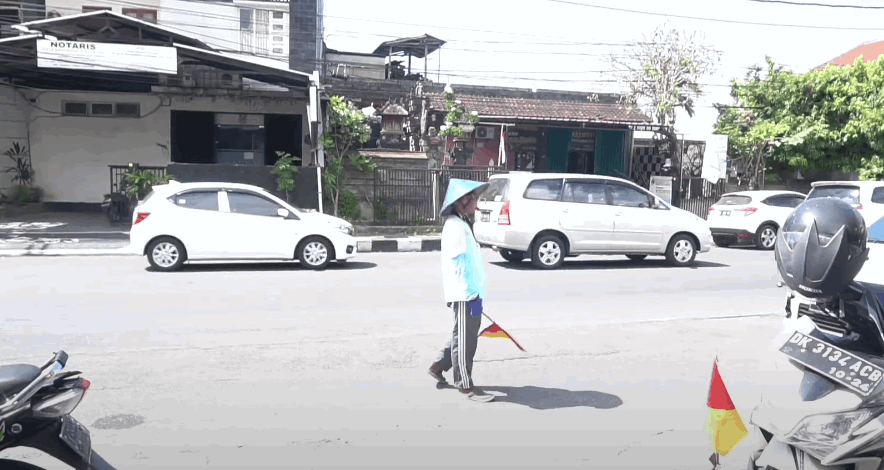 You can watch the interview here:
Mask up or do push-ups
While netizens were amused by Nengah's creativity, local authorities didn't share the same sense of humour.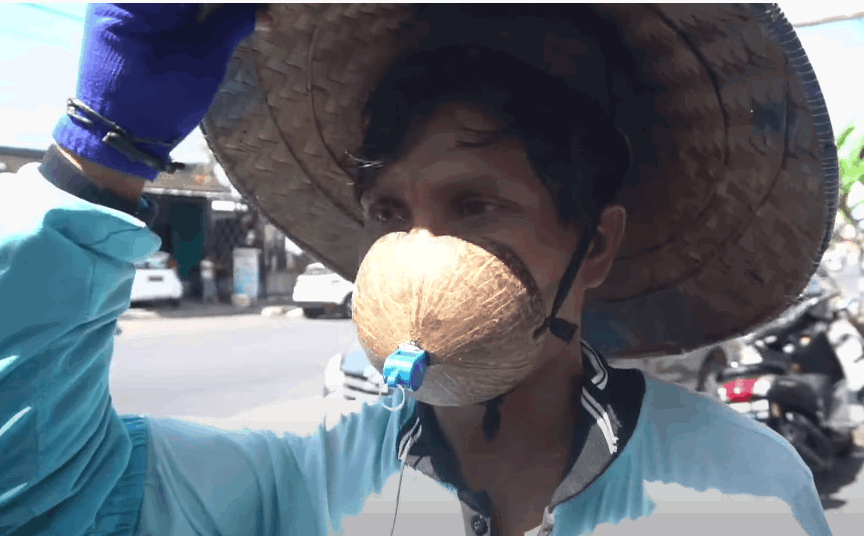 Indonesian daily iNews.id reported that the Public Order Agency (Satpol PP) had reached out to him and lectured him on the importance of wearing a proper face mask.
They also taught him the correct health protocols and gave him surgical masks.
He had no real intention to violate the rules. It's just his creative way of making his job easier," said Denpasar Satpol PP head Dewa Geda Anom Sayoga.
However, Nengah was issued a warning letter for not complying with health protocols set by the local government.
He was also ordered to do push-ups as a form of punishment.
"He has realized his mistake and offered an apology," said Dewa.
---
---
Cover Images via Youtube
Proofreader: Sarah Yeoh
---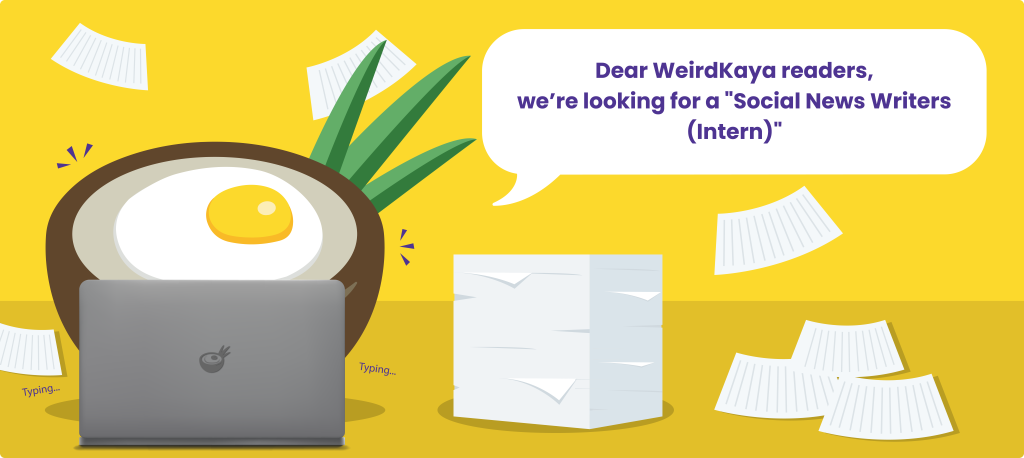 ---