It was a feeling of relief and sorrow for 59-year-old Melvin Chin, a Sergeant (PA) from the Klang civil defence team, when he heard that all four family members were found dead in the Batang Kali landslide yesterday (Dec 22).
Volunteered to join SAR mission
Melvin had volunteered to join the search and rescue (SAR) team on the second day and was assigned to assist them from day till night.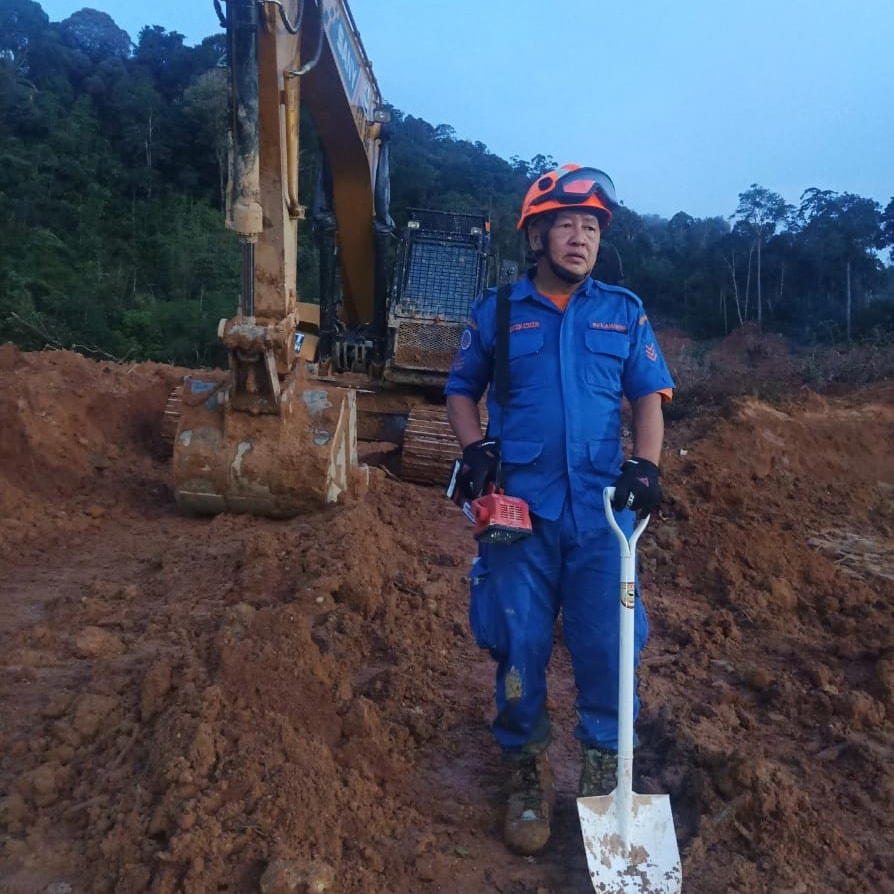 With the discovery of the four bodies, the search officially came to an end after all were confirmed to be his relatives.
In a Facebook post by the Civil Defense Team Selangor (APM Selangor), the spirit of the SAR mission remains strong for all rescuers even after a week into the rescue mission.
Surprise turns into shock
Recalling the moment when he heard about the Batang Kali landslide, Melvin said he was surprised to see the sheer amount of victims involved.
Out of passion as an APM rescuer, he applied to the Klang District Civil Defense Officer to join the rescue team to assist in the search operation.
Unfortunately, his surprise later turned into shock upon discovering that four of the victims were his family members.
Read also: Malaysian Armed Forces Put Up 'We Will Never Give Up' Posters At Batang Kali Landslide Scene
'I was relieved'
Melvin admitted that he was exhausted when he began assisting them on the second day after the landslide.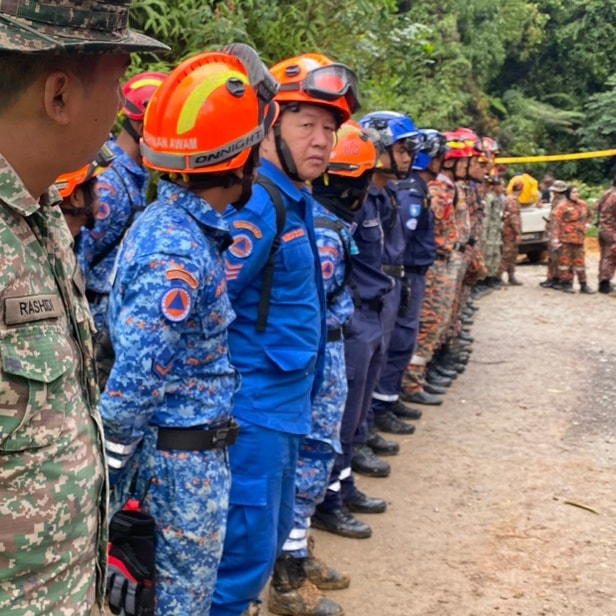 When asked about his response towards his finding of his family members' bodies, he said that he was relieved yet sad.
Although I've found my relatives, I will continue to join the SAR team in Batang Kali until the mission is complete," he said.
He also thanked all the agencies who collaborated in the rescue mission and expressed gratitude for the trust and encouragement given to the rescuers.
APM Selangor sent their condolences to Melvin and those who had lost their loved ones to the tragedy towards the end of the post.
"We hope all the victims can be found soon," it wrote.
---
It's unrelated to the article but here's our brand-new podcast – Talk Je Lah!
---