During the historical swearing-in ceremony that took place last Thursday (24 Nov), Anwar was seen using an Artline pen to sign official documents before becoming the 10th Prime Minister of Malaysia.
The pen also got a close-up during the RTM livestream, and it quickly became the talk of the town over the affordable pricing.
Artline 210 Medium 0.6 Pen
Eagle-eyed netizen also found the exact model of the men – Artline 210 Medium 0.6 pen in the colour black.
According to netizens, the Artline 210 Pen dries instantly as compared to other brands so that your work won't be messed up by the ink.
On Twitter, many netizens surprised that the Prime Minister didn't use any branded pen during such an official ceremony.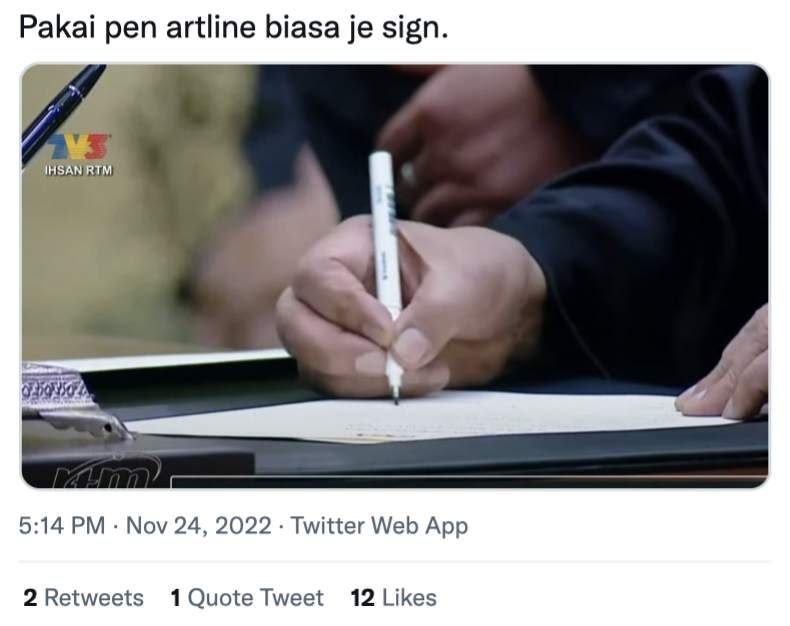 Some even called it as "Pen Anwar".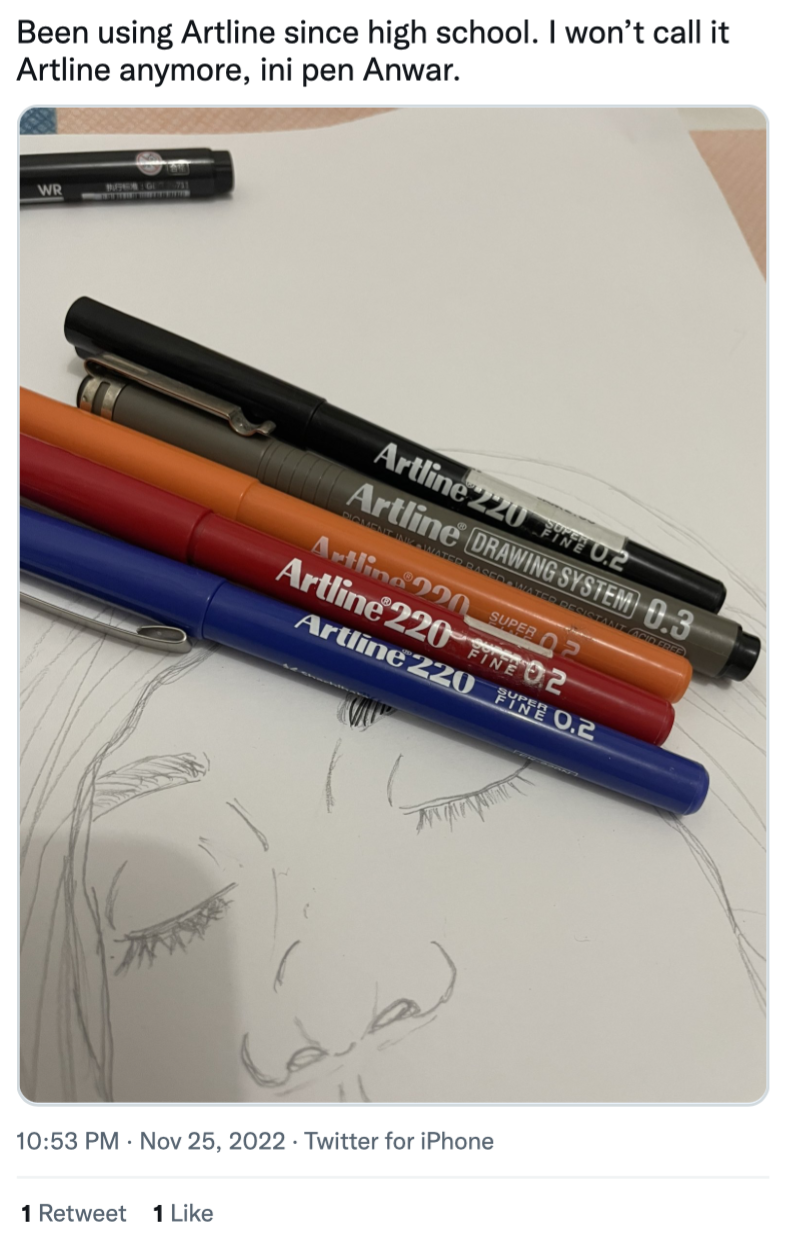 Some also shared that the said pen is currently out-of-stock after the swearing-in ceremony.
"Reason being [was the] footage of Prime Minister using the pen, which led to a surge in interest in buying it."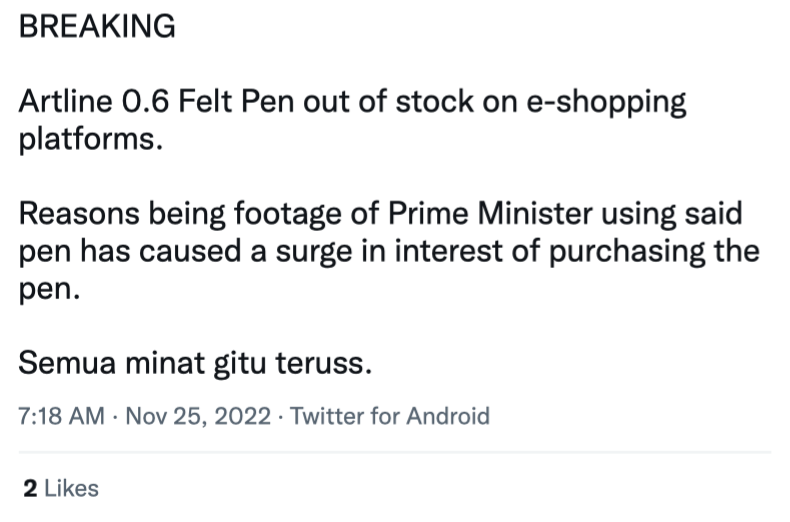 "I will need to find the Artline pen tomorrow. This is the viral pen now."

And yes, a check on Internet revealed that the Artline 210 pen in black colour is now sold out on all e-commerce platforms.
You might need to wait a little longer to buy it now.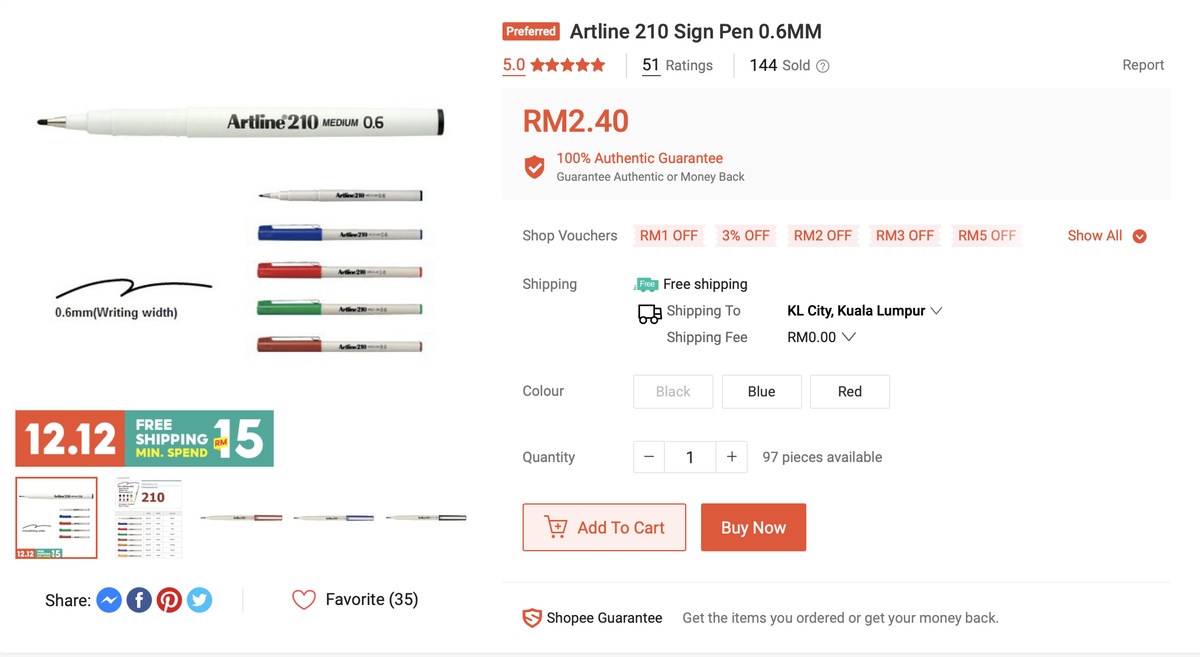 ---
It's unrelated to the article but here's our brand-new podcast – Talk Je Lah!
---