A 17-year-old male suspect has been arrested in connection with the murder of a man whose decaying body was discovered in a ditch in an oil palm plantation near Rungkup, Bagan Datuk last Wednesday.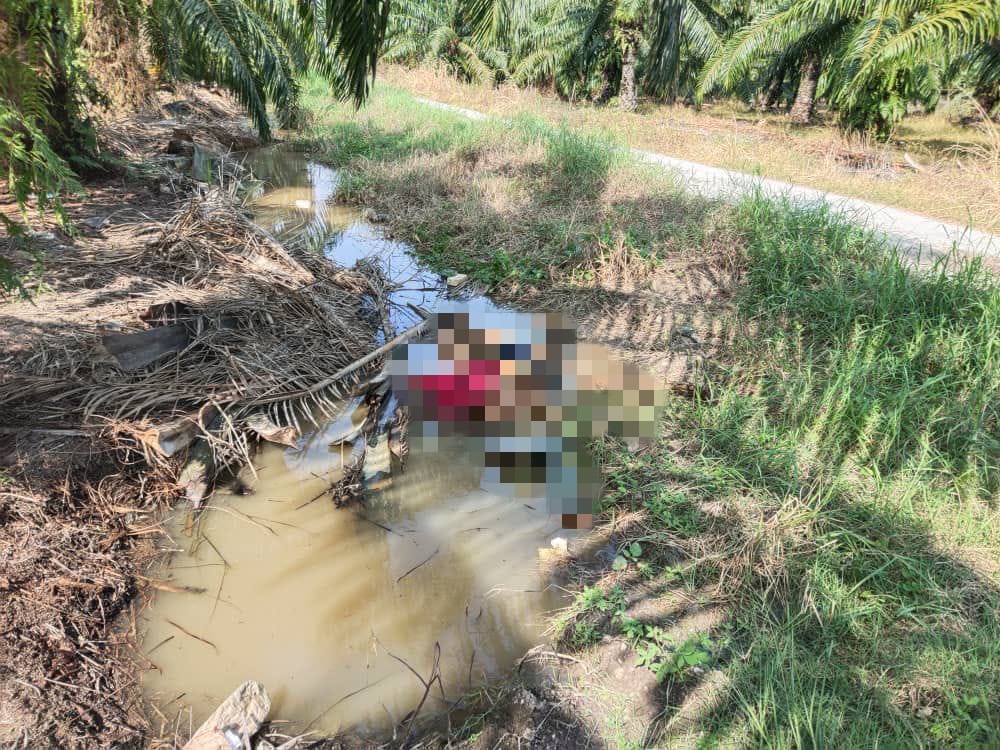 Ahmad Adnan Basri, Assistant Commissioner of Hilir Perak Police, mentioned that the teenager, who is also a neighbor of the victim, was arrested in Hutan Melintang yesterday(27 August).
Murder motive stems from the suspect's jealousy
According to Utusan Malaysia, preliminary investigations revealed that the victim, aged 21, and the suspect were friends and both resided in the same residential area in Teluk Intan.
"The alleged motive behind the murder stems from the suspect's jealousy. He believed the victim was harassing his 20-year-old girlfriend," Basri said.
Upon questioning, the suspect confessed to committing the murder on August 20th before disposing of the body in the ditch where it was later discovered.
The suspect is now under remand for seven days for further investigation under Section 302 of the Penal Code.
"With the arrest of the teenager, the police have successfully apprehended the suspect believed to be involved in the murder case within 48 hours of the discovery of the body," Basri added.
What happened
Last Thursday, the body of a male individual bearing wounds on his hands, legs, and neck was found in a ditch in an oil palm plantation near Jalan Pasir, Kampung Sungai Payung Baroh, Rungkup.
Read also: 29yo M'sian Man Murders Taxi Driver, Confesses To Act After Getting Into An Accident
The identity of the deceased remains uncertain due to the advanced state of decomposition, and no personal identification documents were found with the body.
A post-mortem conducted at the Forensic Department of Hospital Raja Permaisuri Bainun in Ipoh revealed that the cause of death was sharp force injuries to the head and neck.
---
---