The durian season has once again graced Malaysia in all of its pungent glory as many durian stalls are starting to pop up by the roadside selling the King of Fruits.
Unfortunately, the durian became actress Yumi Wong's most expensive mistake ever after she was fined RM1,000 for eating it inside her hotel room.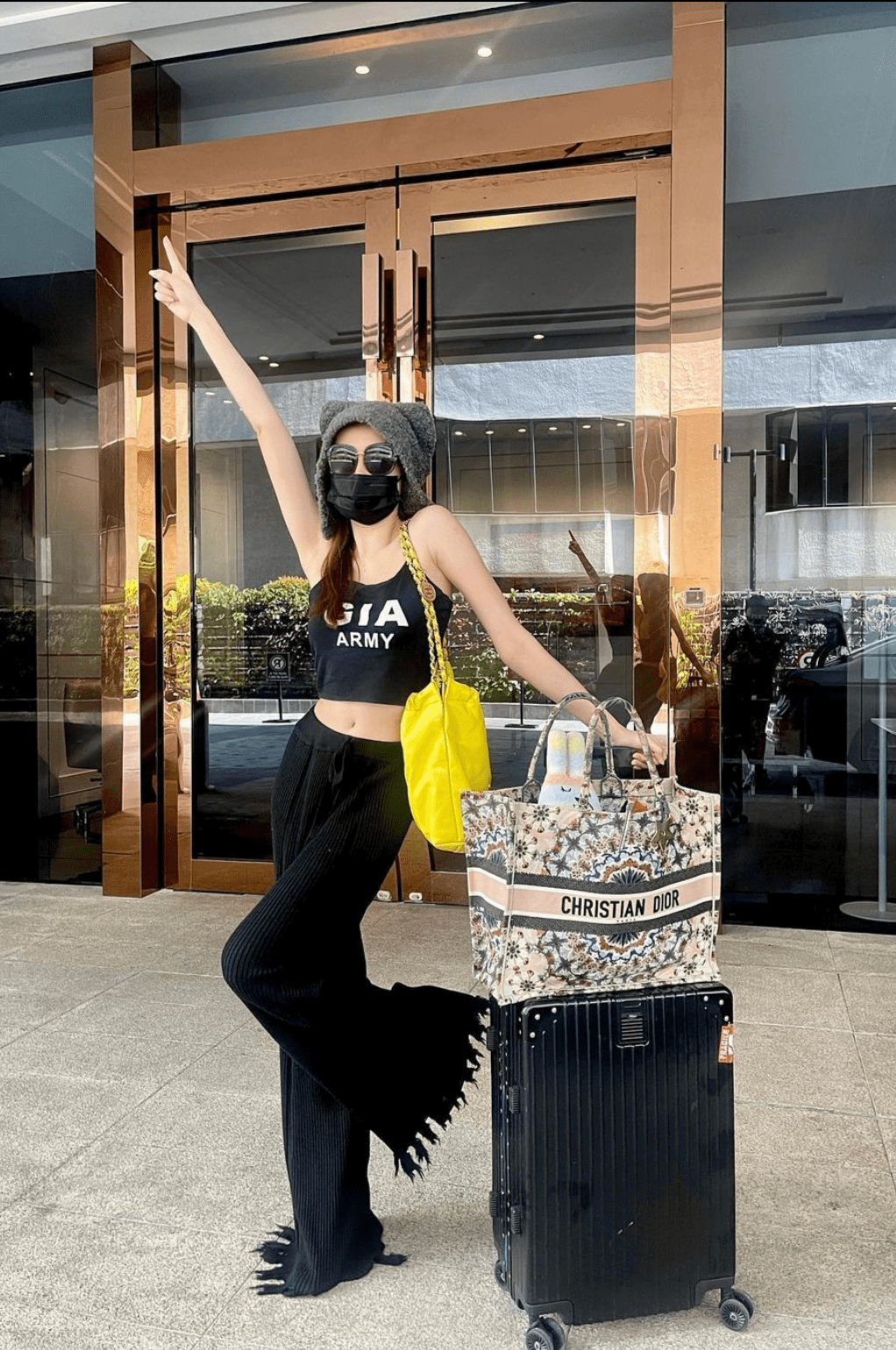 Fined RM1,000 for eating durian inside hotel room
The 33-year-old actor uploaded a screenshot of a WhatsApp conversation she had with a production crew member via an Instagram story last Thursday (Jan 12).
According to the screenshot, the crew member asked Yumi Wong whether she had consumed durian at the hotel she was staying and subsequently informed her that she was fined RM1,000 for doing so.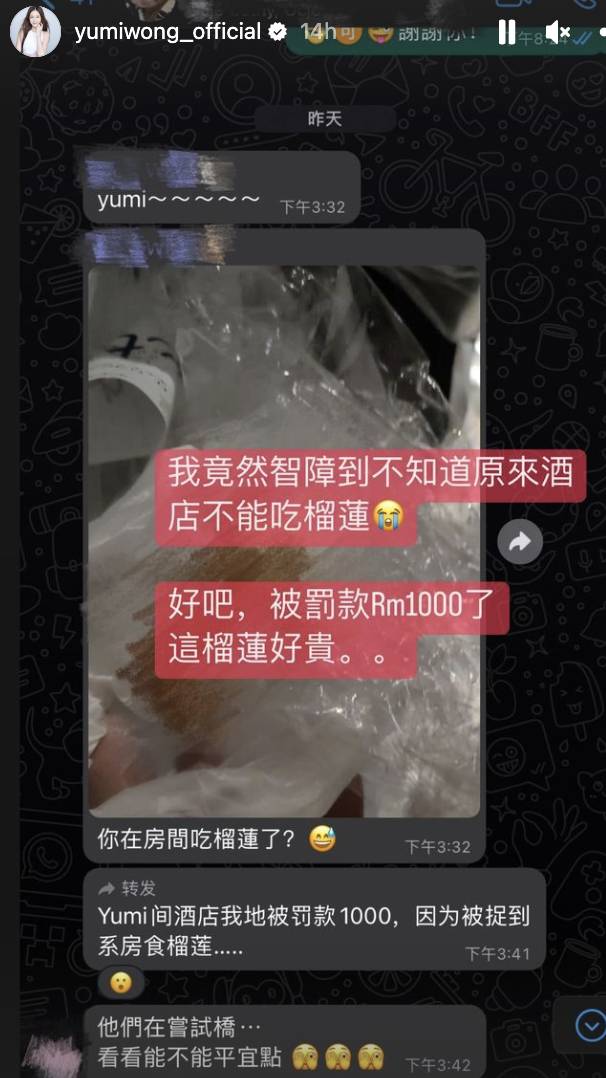 "We are negotiating to see if the hotel is willing to lower the fine," the crew member told Wong.
In response to the message, the Hong Kong-based actress jokingly wrote that the durian she consumed was "very expensive", adding that she never knew that durians were prohibited from being eaten in Malaysian hotels.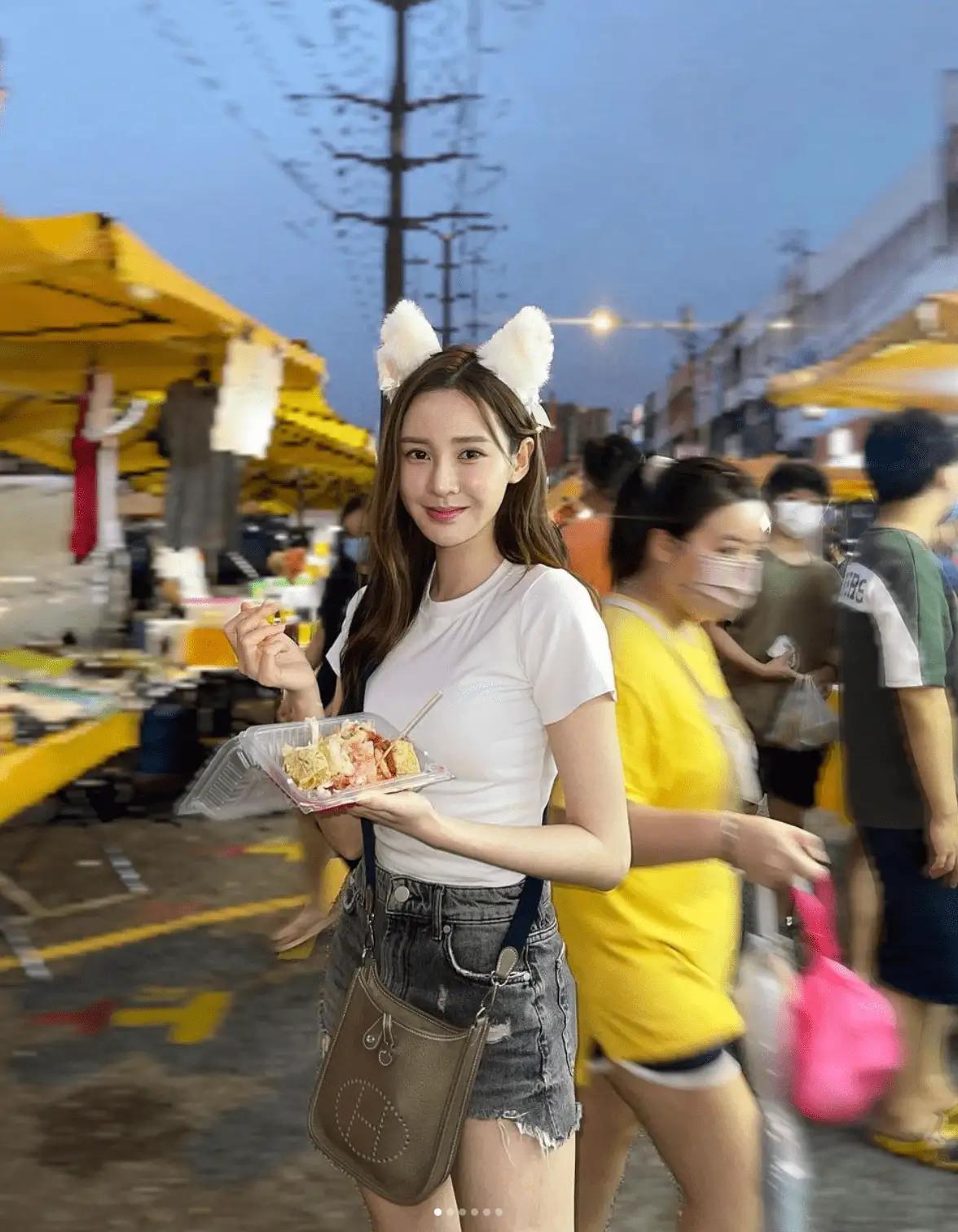 Read also: Durian seller honours promise to mother by giving away free durian to pregnant women
Durian is often banned from hotels, public transportation, and flights in Malaysia due to its overwhelming smell which may cause discomfort to some.
---
It's unrelated to the article but here's our brand-new podcast – Talk Je Lah!
---