Staying at a hotel is often an occasion that most would look forward to as it's a time of relaxation and taking a break away from life's worries, though momentarily.
While there have been both pleasant and unpleasant experiences among holidaygoers, an establishment named Impi Yan Hotel recently went viral on TikTok for its rather unusual and creative setup.
Prison-themed hotel room
In a TikTok video by @amirulfirdaus96, it showed him and his friend checking into the Impi Yan Hotel.
While the hotel looked like any other ordinary building on the outside, the duo were definitely not prepared to see what awaited them when they went into their hotel room.
The first thing they saw was a door made with iron bars and barbed wire. Even the chair had a black-and-white striped cover to give it a stronger "jailbird" feel.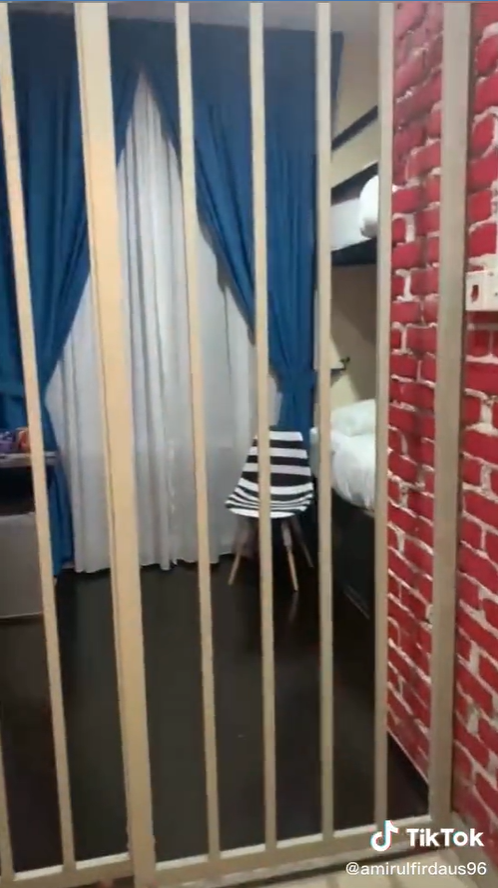 To top it off, the hotel even provided orange jumpsuits for the duo to wear during their stay, which one of them gladly wore and posed behind the iron bars.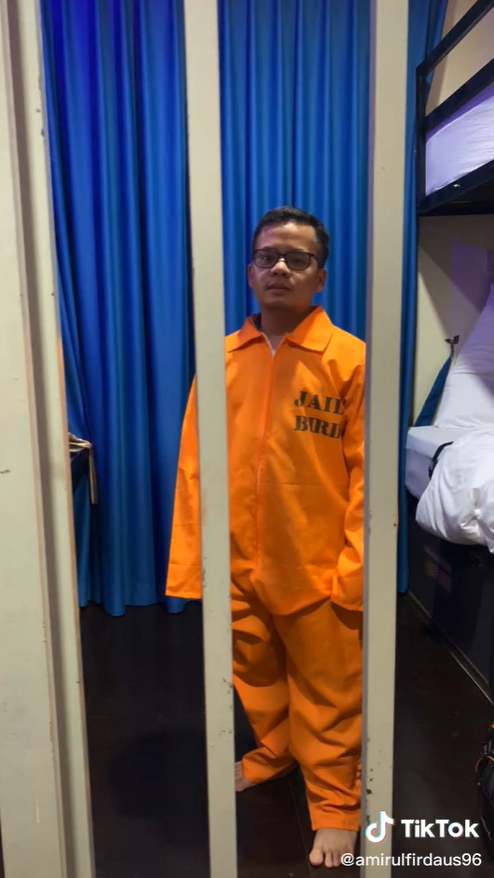 The only aspect that made this "prison" different from the rest was that it was equipped with modern amenities such as an aircond, television, and a bunk bed.
Watch the video here:
'Feels like Najib'
The video has since garnered over 1.6 million views and 186.6K views at the time of writing, where netizens were amused by the hotel's creativity in setting up the room.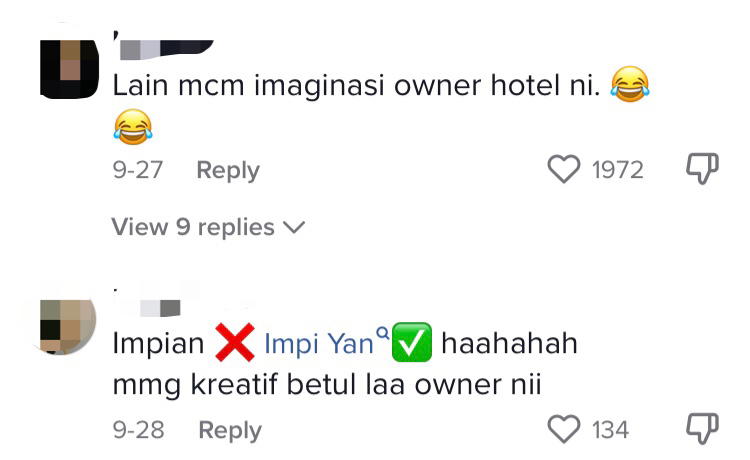 One jokingly wrote that visitors were able to feel what former and jailed Prime Minister Najib Razak was going through by staying there.

Another asked: "Was the prison food delicious?"

Multiple themes offered
It seems that the prison theme isn't the only one offered by Impi Yan Hotel, where different themes are available based on the type of bed chosen.
Among them include musical, pirate, race car, and ghost themes.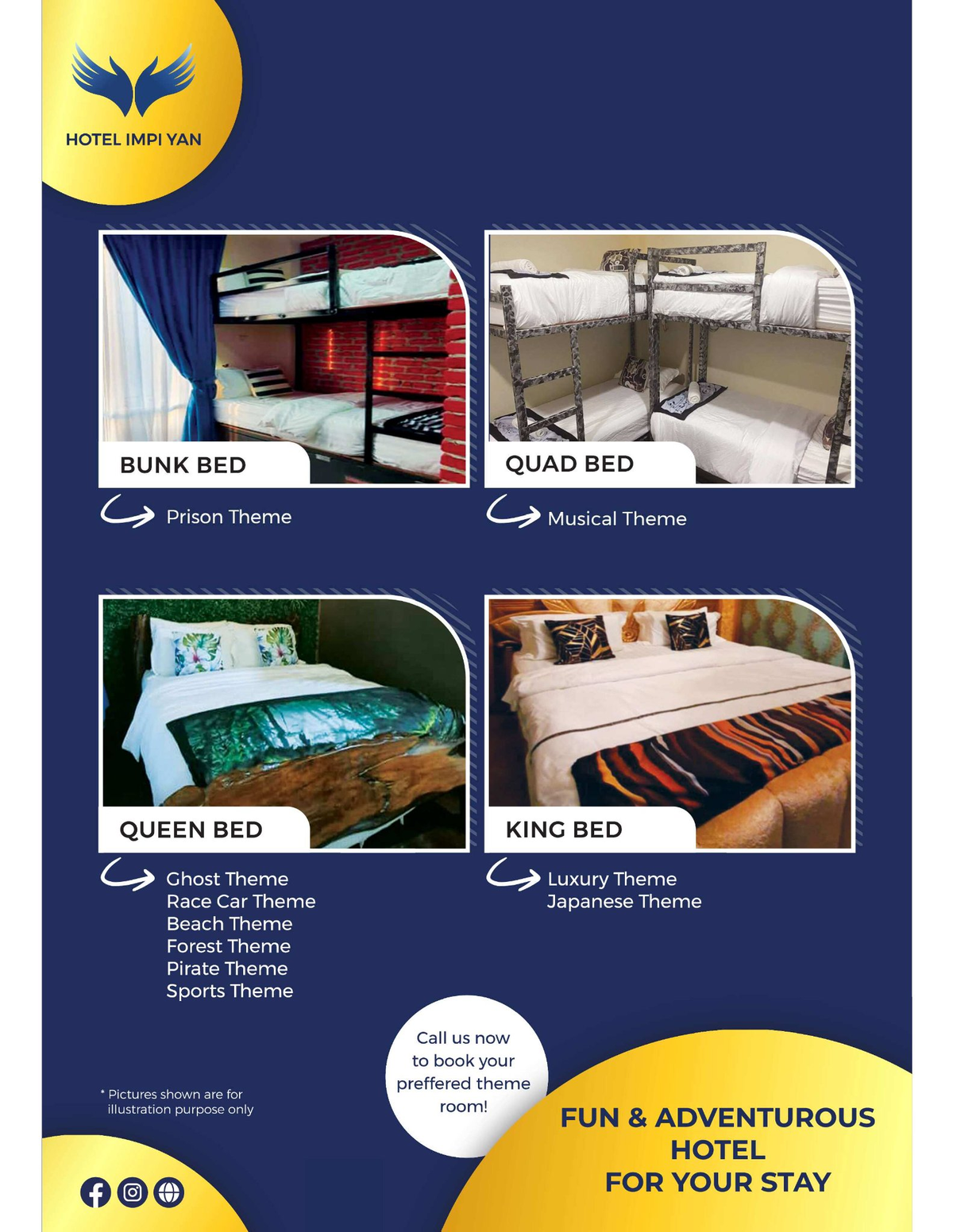 Such an interesting hotel room setup! Would you spend the night there as well? Let us know in the comments!
Read about how a TikToker's reenactment of the doll from Squid Game went viral here:
---
---