The cost of food has skyrocketed recently as the inflation has hit the country hard and fast. According to Bank Negara Malaysia(BNM), the inflation is expected to hit 2.2%-3.2% forecast range in 2022.
A netizen recently took to Facebook and shared a roasted chicken set that he bought at a stall for RM19.
In the post, he shared that the price was unacceptable despite the increasing food cost.
"Although the price of everything has increased, I still find this roasted chicken drumstick that I bought for RM19 at the chicken rice stall was too much, no?" he wrote.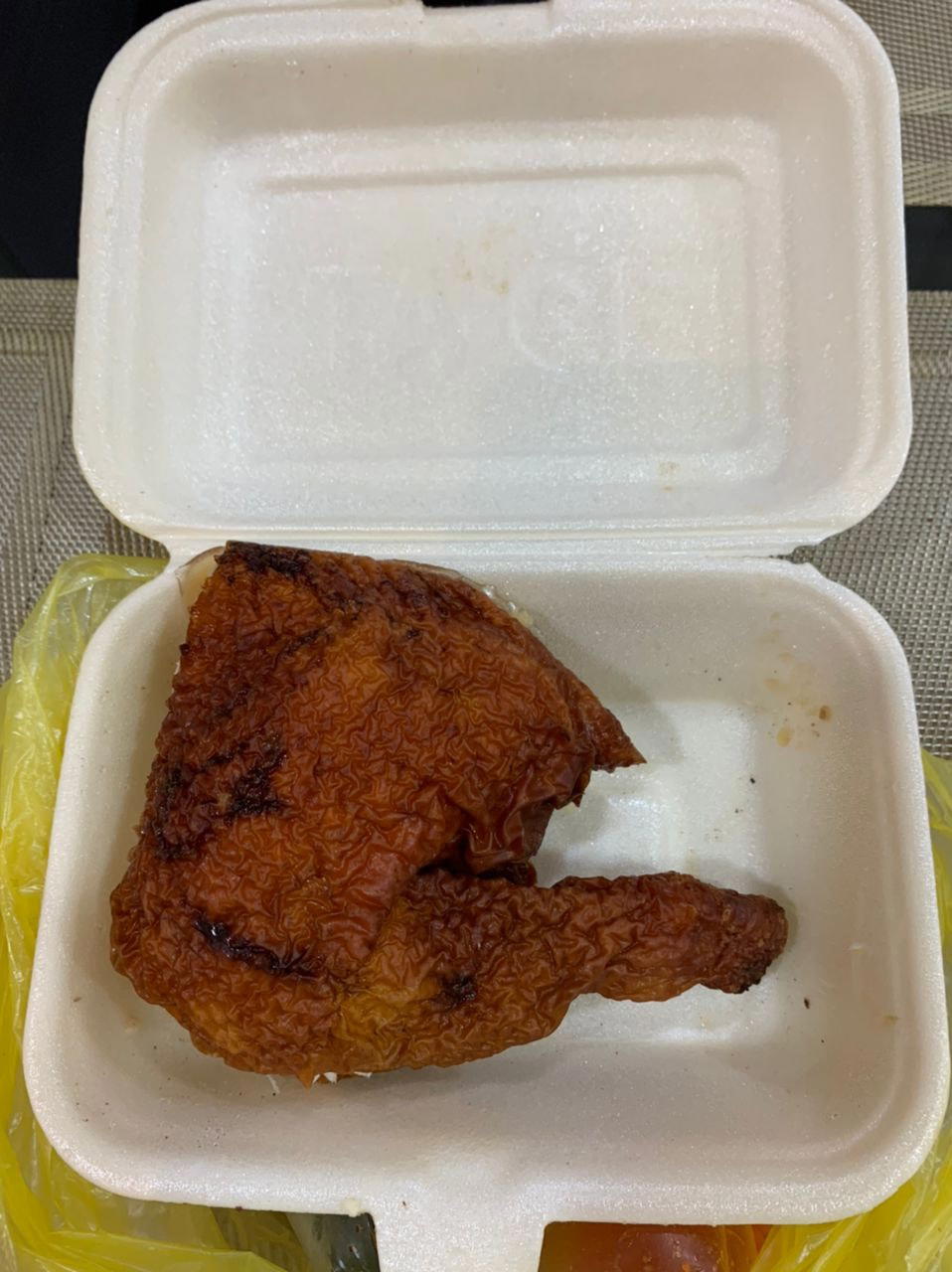 Netizen: "It's actually not so expensive"
The post has since received over 300 likes and 200 comments at press time, with many giving their point of view over fried chicken's price.
Many wrote that the price for the roasted chicken leg was ridiculously expensive.


One also advised the OP to report the seller to KPDNHEP over the chicken leg price tag.

On the flip side, some also defended the seller for the price, saying that it was reasonable.
Read also: "This for RM10?!" — M'sian Shocked By Economy Rice's Extremely Stingy Portion Of Meat and Veggies
"With that size of chicken you can make it into 3 chicken rice set, it's quite reasonable as the selling price for chicken rice is RM7, so it supposed to cost RM21"

Another netizen also blamed the OP for not knowing the current price and advised him to cook the chicken leg himself.

One netizen quested whether did the OP exaggerated the price, to which the OP replied :"I am not so bored to do that. It was for my child's 1-year-old birthday and I was in a rush."

Do you think its expensive? Comment below and let us know!
---
It's unrelated to the article but here's our brand-new podcast – Talk Je Lah!
---
Cover Images via Facebook
Editor: Esther Lee