While purchasing stuff online is convenient, it often carries a huge risk as well as you don't know whether you'll be getting exactly what you ordered.
Read about a woman's amusing experience here:
Paid RM400 for 3D train cake
In a post uploaded to the Facebook group Complaint Singapore, the woman wrote how a Carousell (or CarouHell as she called it) baker scammed her sister of S$125 (RM399.57) in ordering a 3D train cake for her five-year-old son's birthday.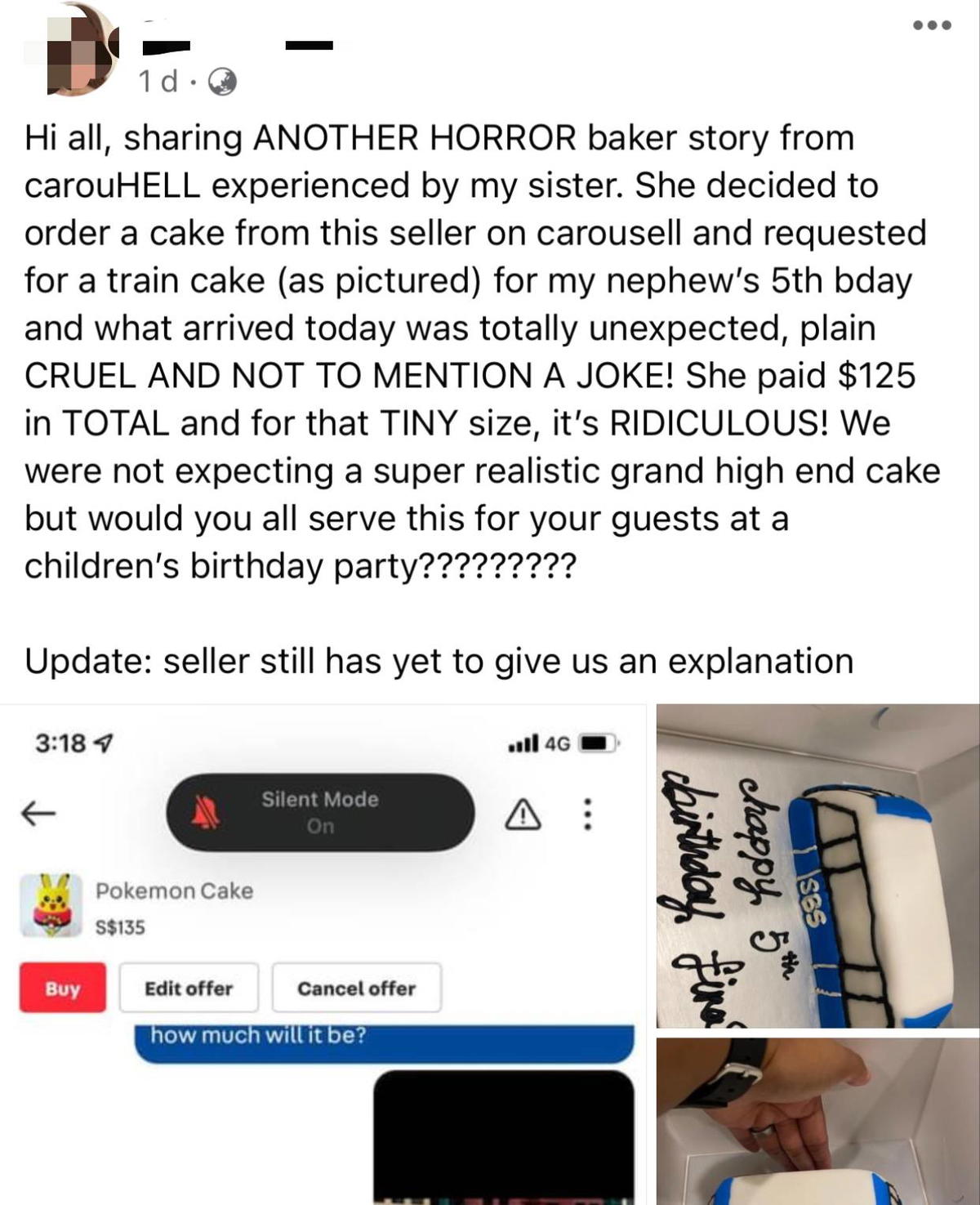 She also posted a screenshot of her sister's conversation with the baker, who told her that it would cost her S$125 for the cake.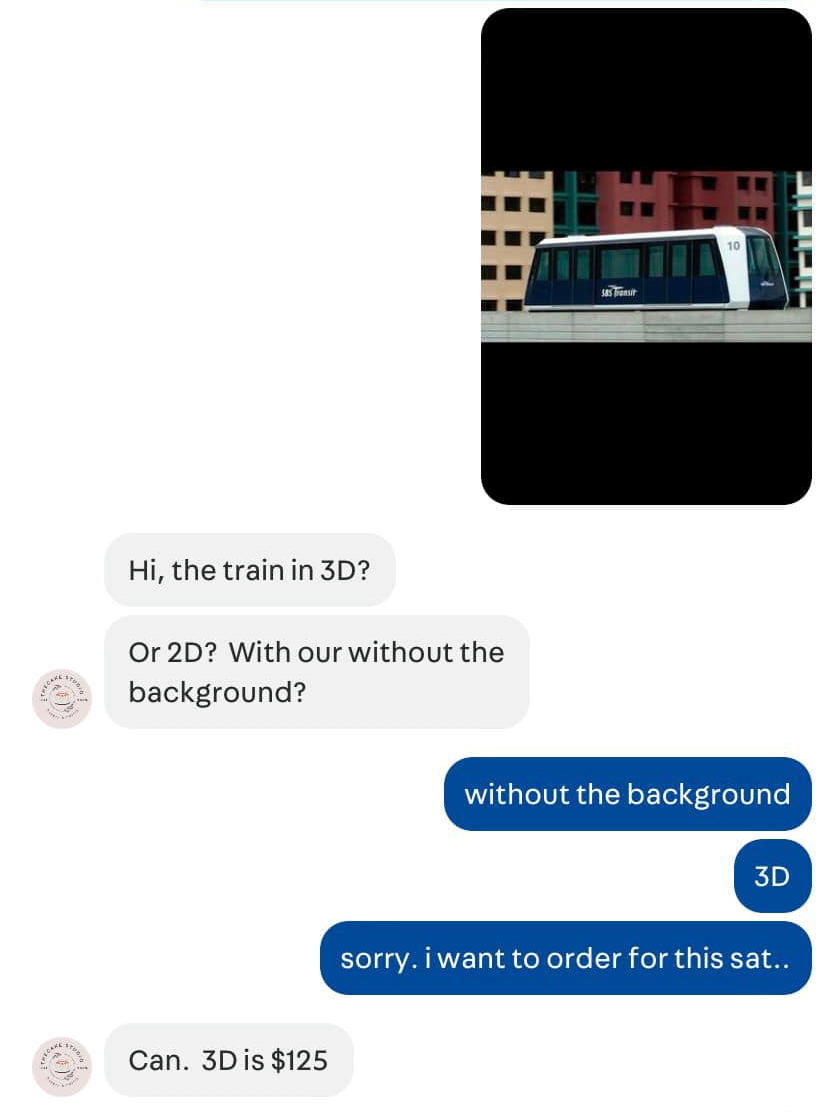 However, when the cake arrived on Saturday (May 28), it was extremely different from what was advertised as it came in the form a a palm-sized cake, which was obviously not enough for a birthday party.
What arrived today was totally unexpected, plain CRUEL AND NOT TO MENTION A JOKE! We were not expecting a super realistic grand high end cake but would you all serve this for your guests at a children's birthday party?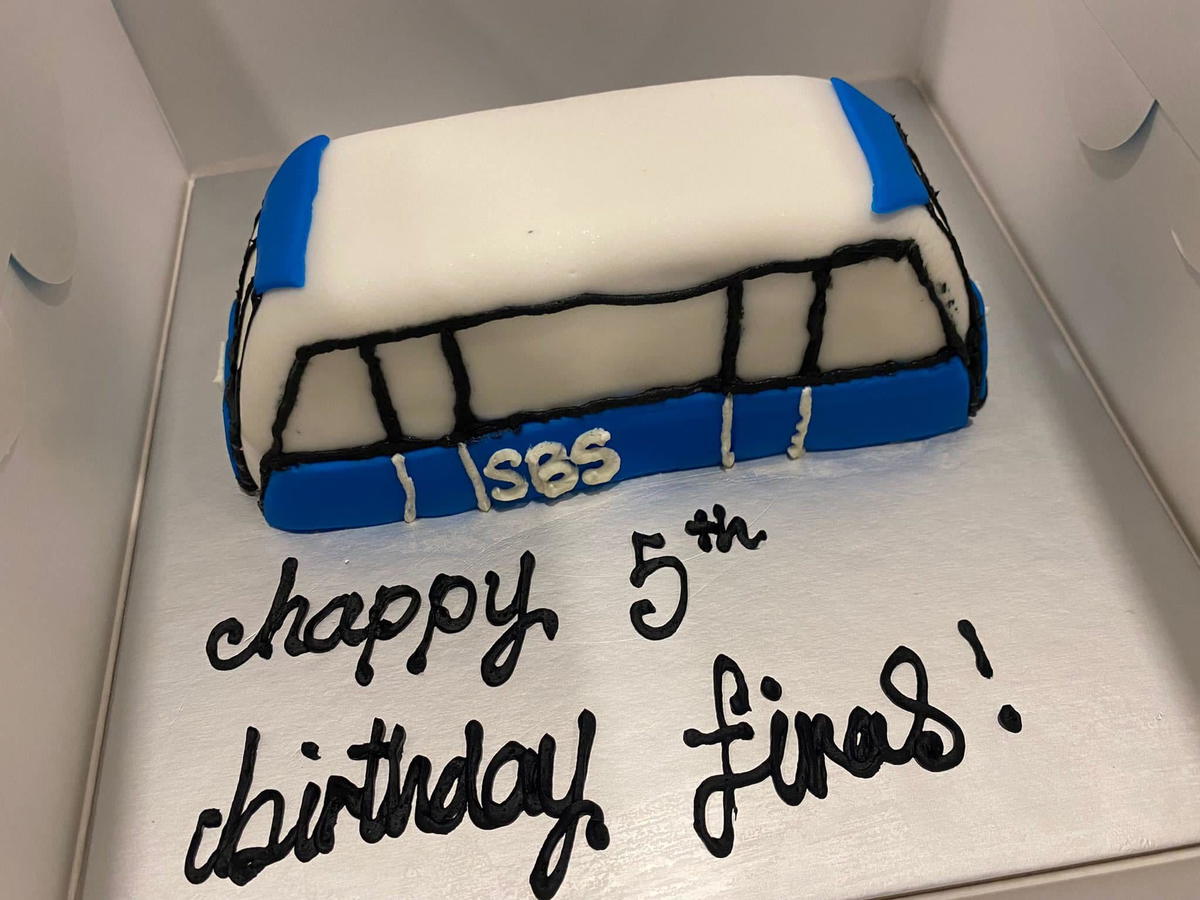 The woman also claimed that the baker has yet to respond or offer compensation to her sister for the incident.
Netizens: 'Ask them to pay up!'
The post has since triggered an outcry among netizens, who condemned the Carousell baker for ripping the woman's sister of her money.
Many urged the woman to lodge a formal complaint with Carousell in order to get the money back which was paid for the cake.


On the other hand, some blamed the woman's sister for doing her due diligence in ensuring that the baker was a legit entity before placing her order.

---

---