MUAR – Malaysian United Democratic Alliance (MUDA) president and co-founder Syed Saddiq has expressed his dissatisfaction over apparent double standards in barring the party from giving aid to flood victims.
"I can't help my own people?"
In a video published today (Jan 14), he first revealed that six MUDA volunteers are currently under investigation for violating Covid-19 SOPs.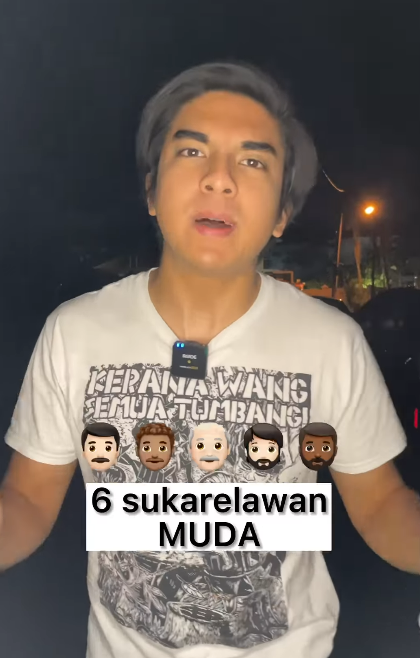 He then went on to say that even after going through the arduous and notoriously bureaucratic application process of getting permission to send aid, it was rejected without any reasons given.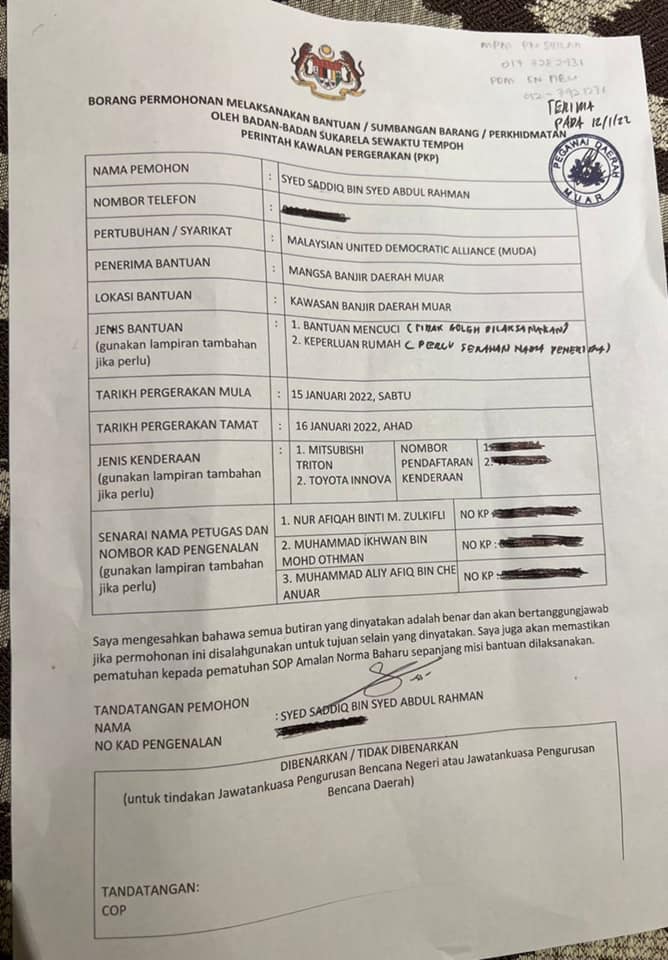 As the MP of Muar, I can't send help to my own people but UMNO, PAS and Bersatu can. Where is the fairness in this? This is double standards!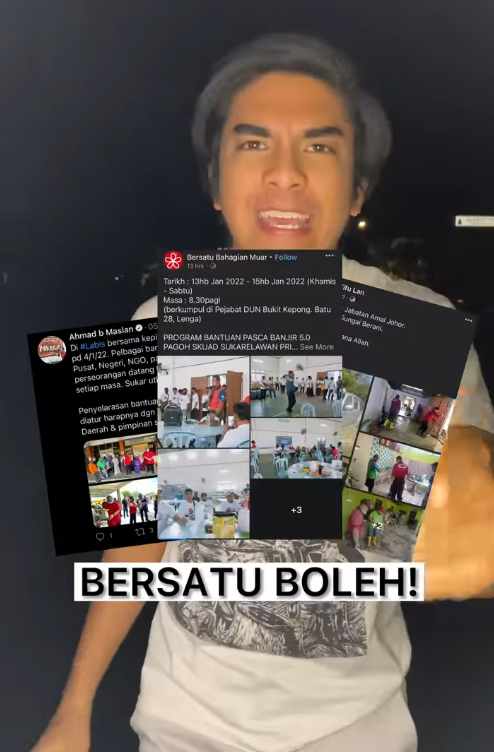 He then goes on to question why the government was "so afraid of allowing [us] to help the people".
"Our only fault here is that we tried to send help immediately and directly."
'We will never stop serving!'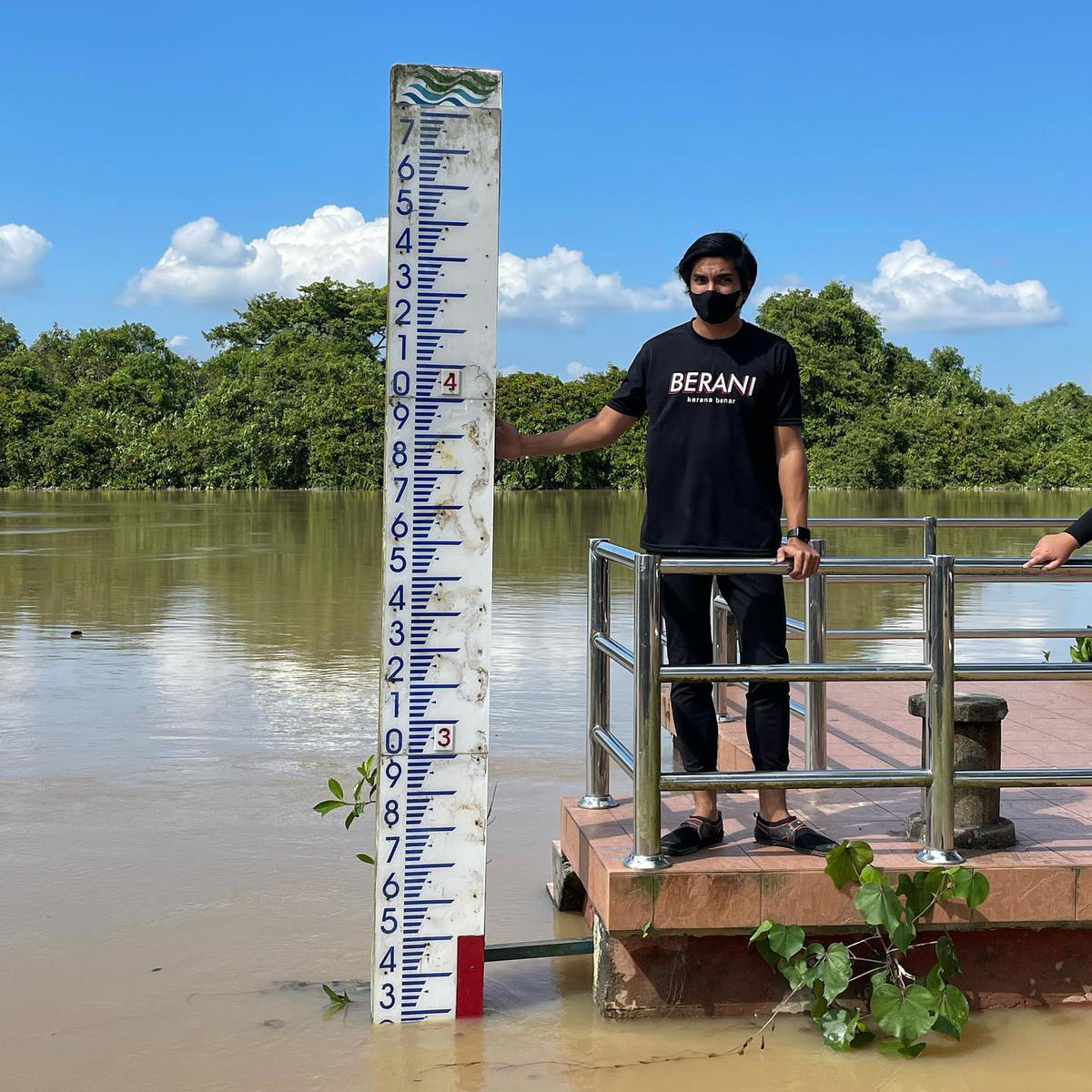 Despite the setback, Syed Saddiq promised that he will continue to find ways to send help to flood victims.
It won't drag me down. I will try every way to help the people in Muar.
He also added that although the flood situation has improved, there were still numerous homes that require deep cleaning before residents can return.
Watch the full video here:
Cover image via Syed Saddiq
Editor: Sarah Yeoh