Fellow nieces and nephews, Uncle Roger is visiting!
Nigel Ng, better known by his online persona Uncle Roger, is a stand-up comedian from Malaysia. He is set to return to Malaysia to perform in June next year!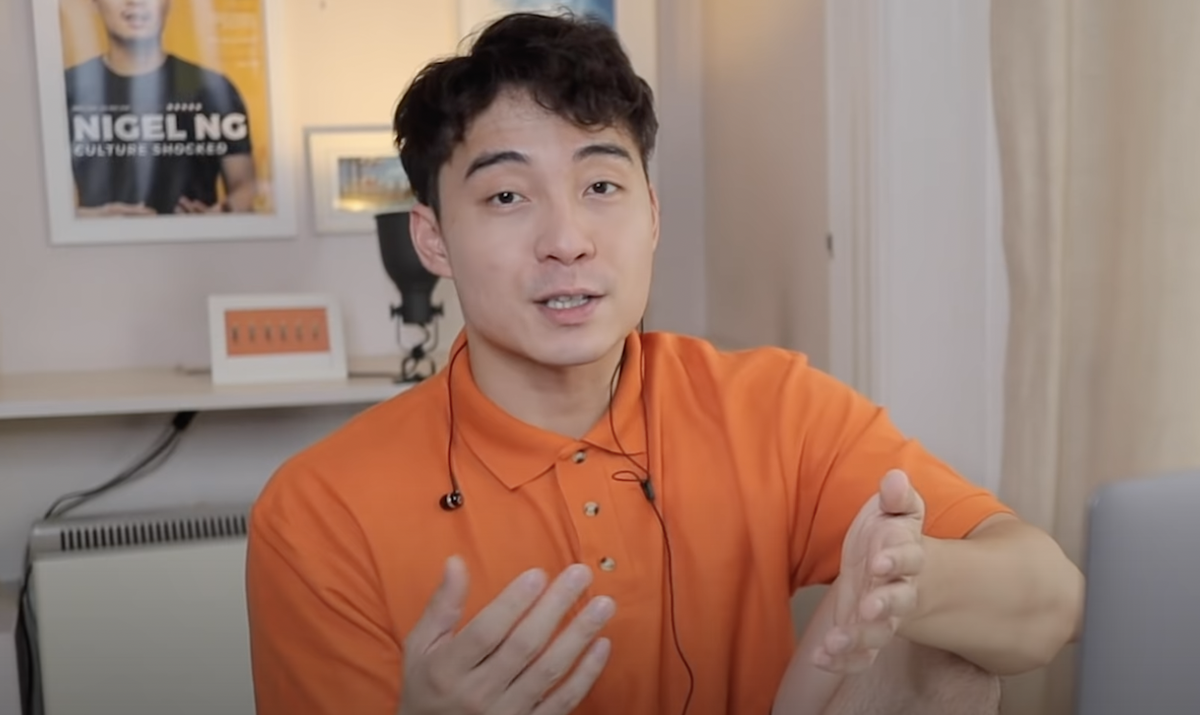 Titled 'Nigel Ng: The Haiyaa World Tour', Nigel is set to perform across 27 cities around the world, including Sydney, Melbourne, Singapore and Hong Kong.
The Malaysian show will be held at the Plenary Hall at Kuala Lumpur Convention Centre with ticket price starting from RM 128.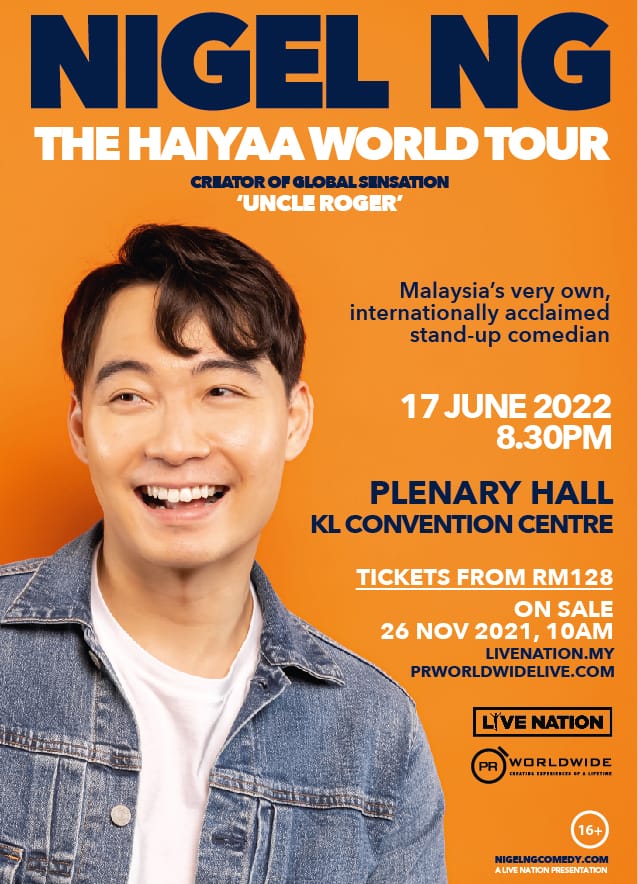 The ticket sale will be opened on 26 November, 10 am.
For more info, you may check out this website.
Nigel Ng: A dream come true
On Instagram, Nigel Ng could not contain his excitement for his world tour, describing it as a "dream come true."
This is such a dream come true. It was exactly what I wanted to achieve from the very first social media video I made.
"Who knew wearing an oversized orange polo, complaining about egg fried rice would one day lead to this 😂," he said.
He also reminded the fans who watched his show in November that the same material will be used for his upcoming world tour in 2022.
Uncle Roger making global headlines
Nigel Ng was showered with compliments and became an Internet sensation after his comedic persona of Uncle Roger, a middle-aged man with heavy Asian accent reviewing Asian cuisines.
His trademark slangs such as "Haiya", 'Fuiyoh", "Weejios" have also become a global trend.
Nigel has over 10 million fans across social media platforms. Furthermore, he has been nominated for the Best Newcomer Award as a stand-up comedian.
Nigel's rose to fame was also met with criticism as he had to apologise to Chinese fans for collaborating with a controversial YouTuber, Mike Chen.
---
It's unrelated to the article but here's our brand-new podcast – Talk Je Lah!
---
Cover images via Instagram/@nigelng
Editor: Grace Choong