Art, in itself, is to imitate life.
Photography has become the successor of painting when it comes to imitation. As cameras are essential features to a phone, they have become increasingly accessible to everyone.
Nowadays, many would rather upload photos onto Instagram than have a physical copy of it.
However, Yasmeen Cheong, a local artist specialising in portraiture is proving that paintings are not restricted to portray what things actually look like.
"With cameras, moments can be captured with a simple click. However, there is an extra element artist can translate into shapes and colours: emotions."
Of charcoals and blank canvases
Her humble journey as an artist began with a piece of charcoal and a white canvas.
Yasmeen's portraiture are often of people in various walks of life. Her early works consisted of people she knew, such as family and friends before branching out.
In Yasmeen's previous exhibition for Artemis Gallery, she focused on individuals in the old folks home. Many of which were in need of care, homeless, disabled and elderly.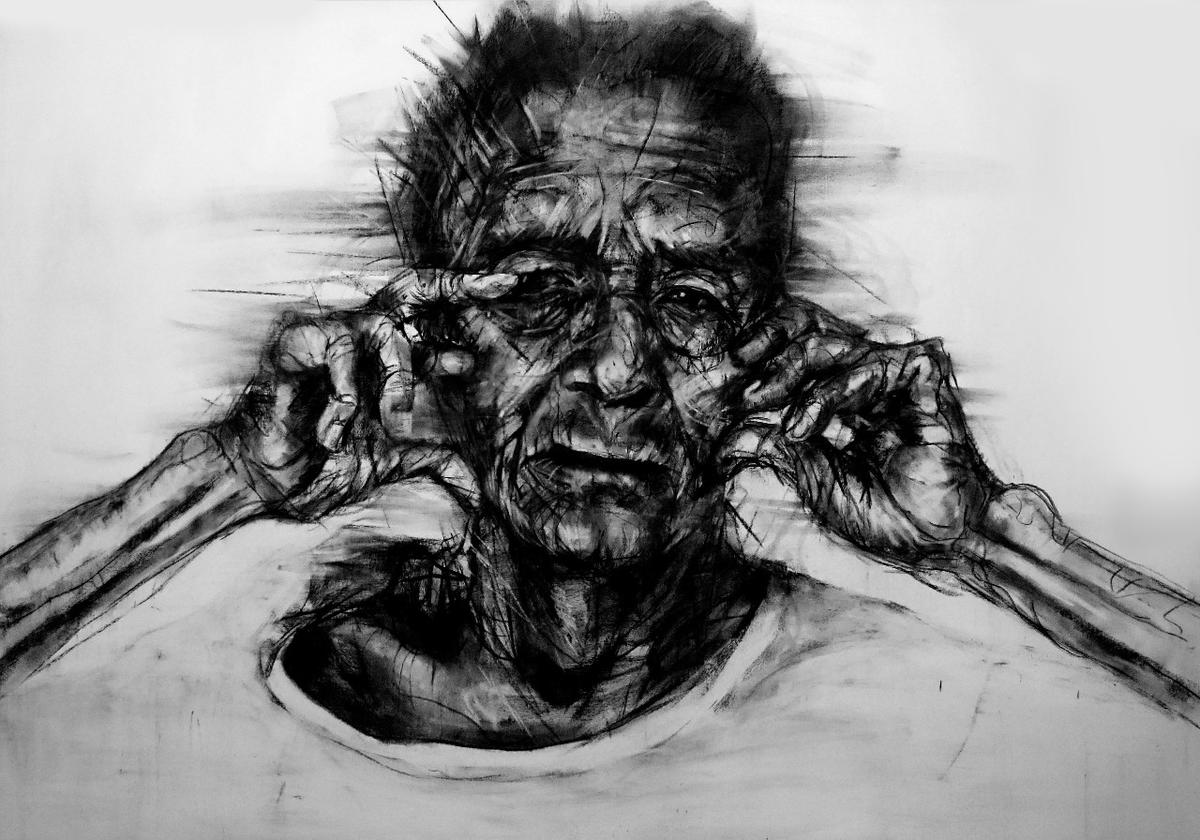 Most of her works are done either in charcoal or oil. However since her debut, Yasmeen has kept up with recent trends, exploring various styles and medium of art.
"I'd like to live the life of a cat"
Speaking to WeirdKaya, Yasmeen describes her career as an artist as a story teller. The stories she paints are unique and one of a kind as she colours her life onto the canvas.
When asked about her pseudonym "heamiiao", she simply laughed and explained:
"I'd like to live the life of a cat. I spend a lot of time observing them, and I'm obsessed with their 'hea' (relax in Cantonese) lifestyle."
Yasmeen has an art studio to her name called Cāto.
"Cāto is actually a merge of two words – "Cat" and the romanised Japanese character "藝," pronounced "A-to" which means "art."
Mom of three
If the overused word is not an indicator, Yasmeen is a cat lover. As proven by her personal Instagram account, flooded with pictures of her children cats.
She used to be the primary provider of "Wangsa Maju Cat Gang" – a clowder of stray cats before the group was dissolved.
While some were fortunate enough to be adopted, others strayed off into wild streets of Setapak.
However, one member still remained and has since found a home with the artist. Her name is 'Mao (毛)' – fur in Mandarin.
With her impudent poses, Yasmeen has found the purrrfect model for her art works. Mao is frequently featured in her owner's work.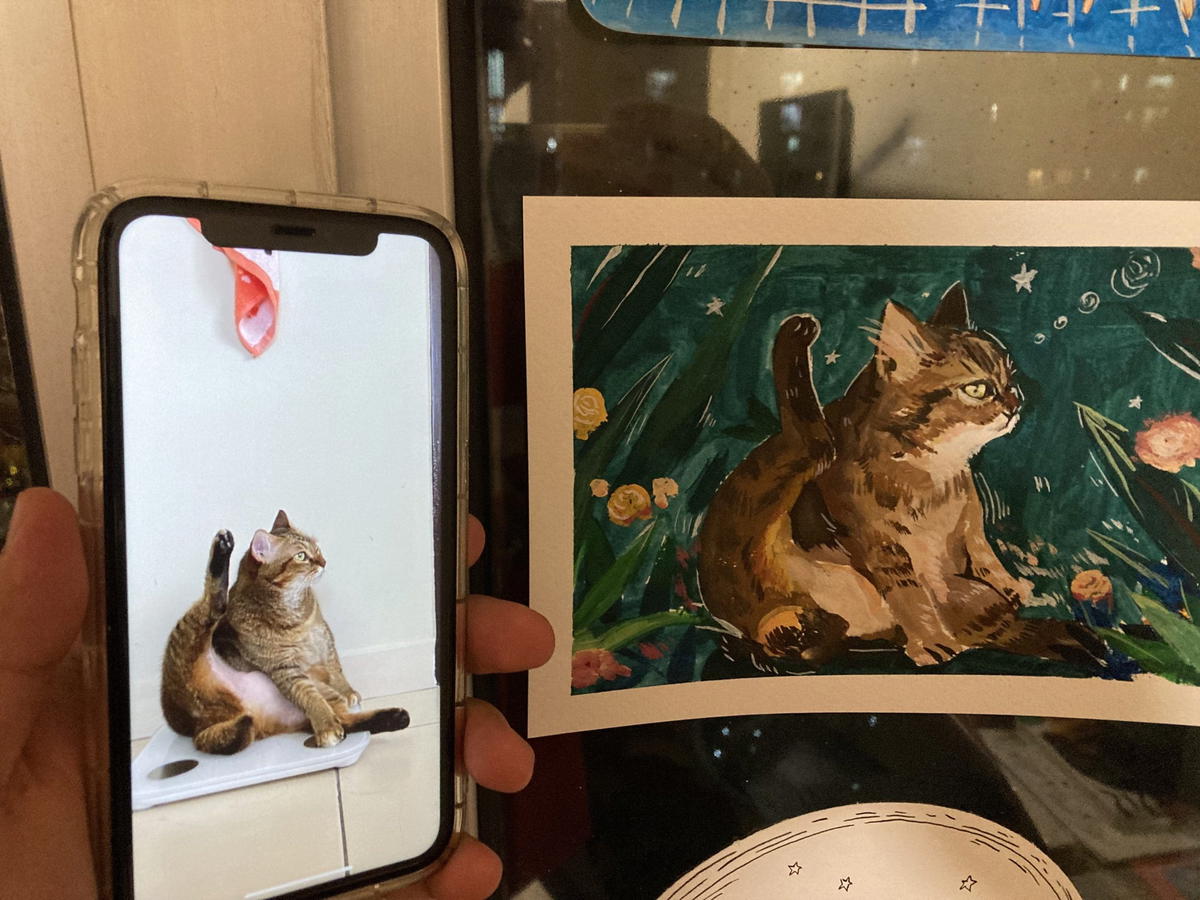 Said cat was rescued five years ago off the streets of Kepong. Yasmeen's furry family expanded, when they adopted two others earlier last year.
Much to her dismay, Mao's siblings put her name to shame as they are way fluffier than her.
Additions to the family meant more muses for Yasmeen as she practiced on digital illustrations. She successfully captured the essence of a cat mom into 2D painting.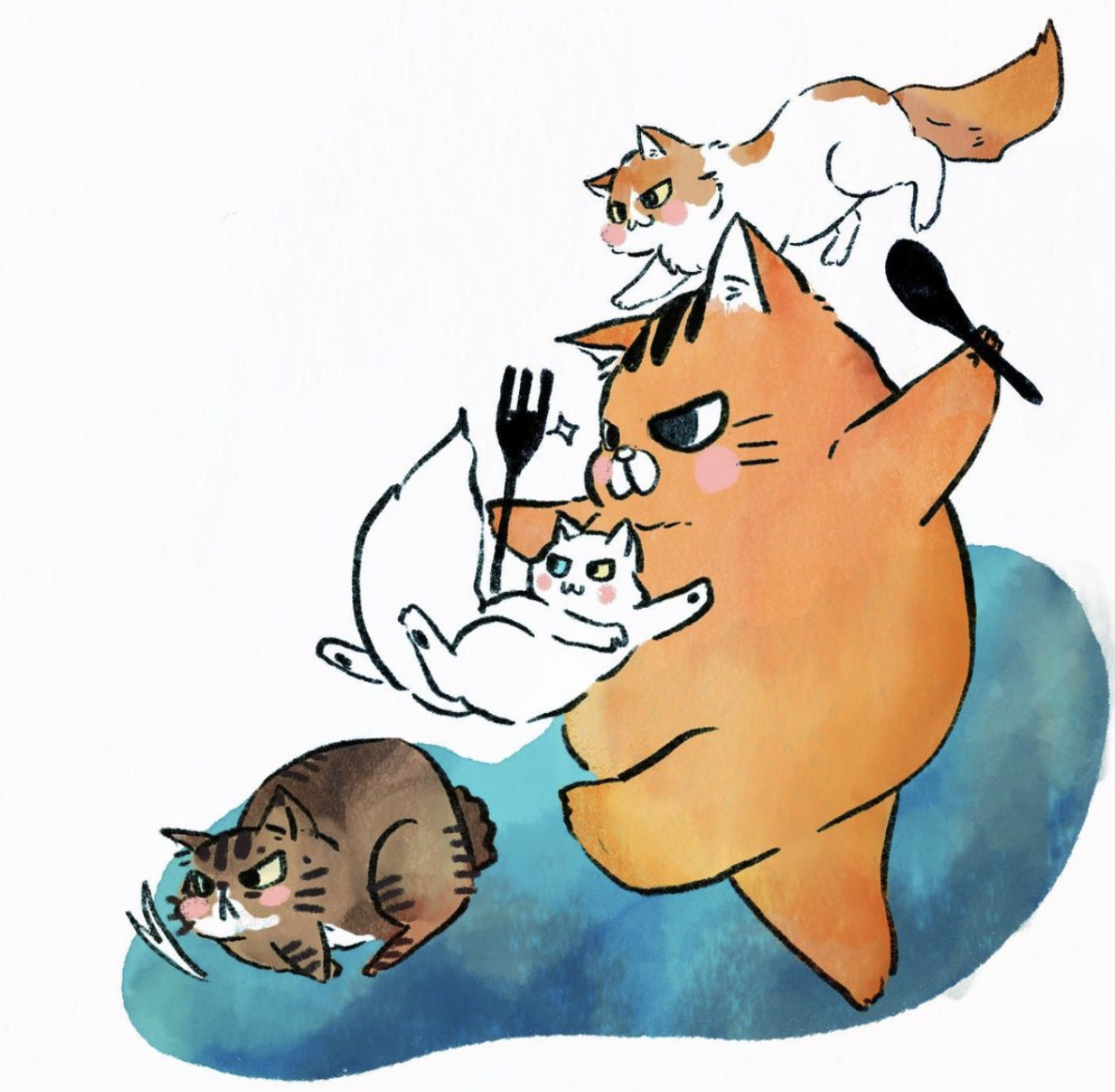 Fundraising for stray cats
In collaboration with xiaofeeeeel, Yasmeen will be at a two day bazaar this weekend (23rd and 24th October) at Farmers'Bar, Kota Damansara.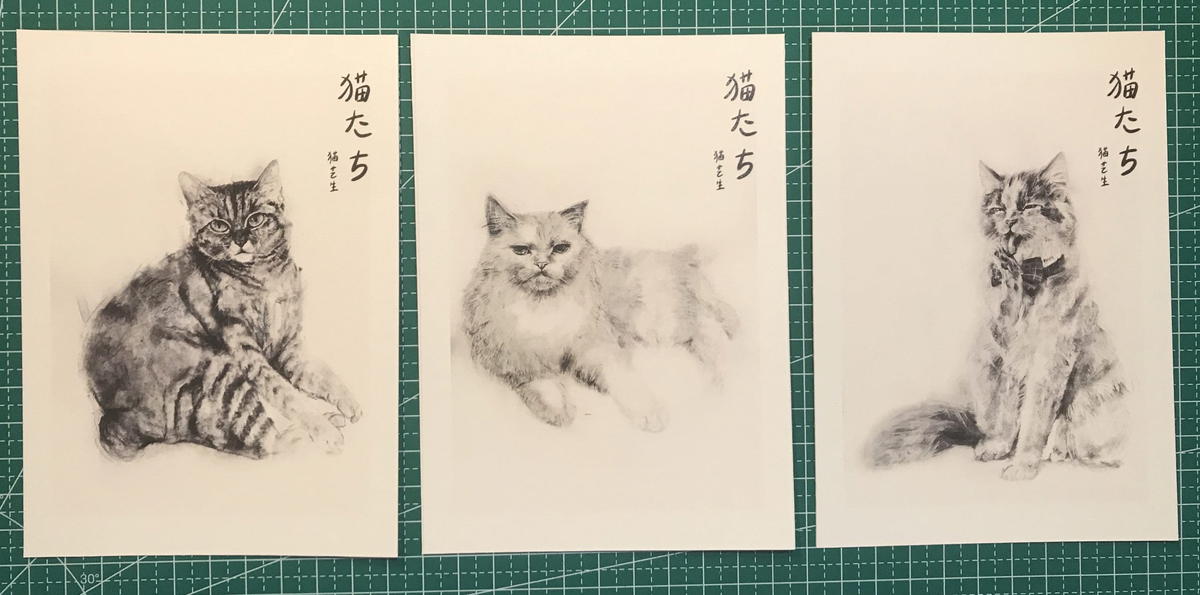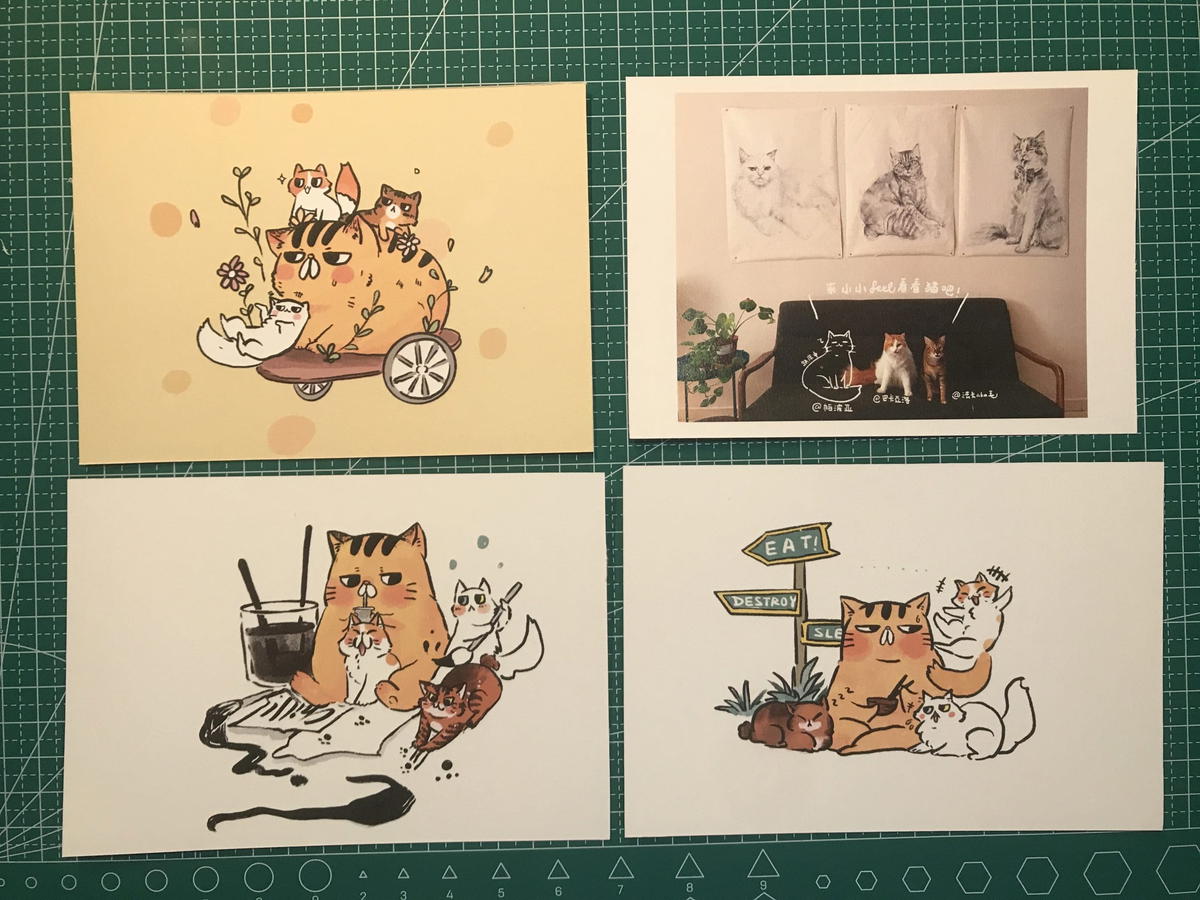 At the event, she will be selling her charcoal paintings, stickers, and high-quality postcards.
Half of the proceeds from postcard sales will be donated to Love Cats Home.
Open for commission
Aside from that, Yasmeen accepts commission work. Clients often submit personal request to have it translated onto paper through the skills of an artist's hand.
Her portraits of real life subjects captures not just the moment but the emotions.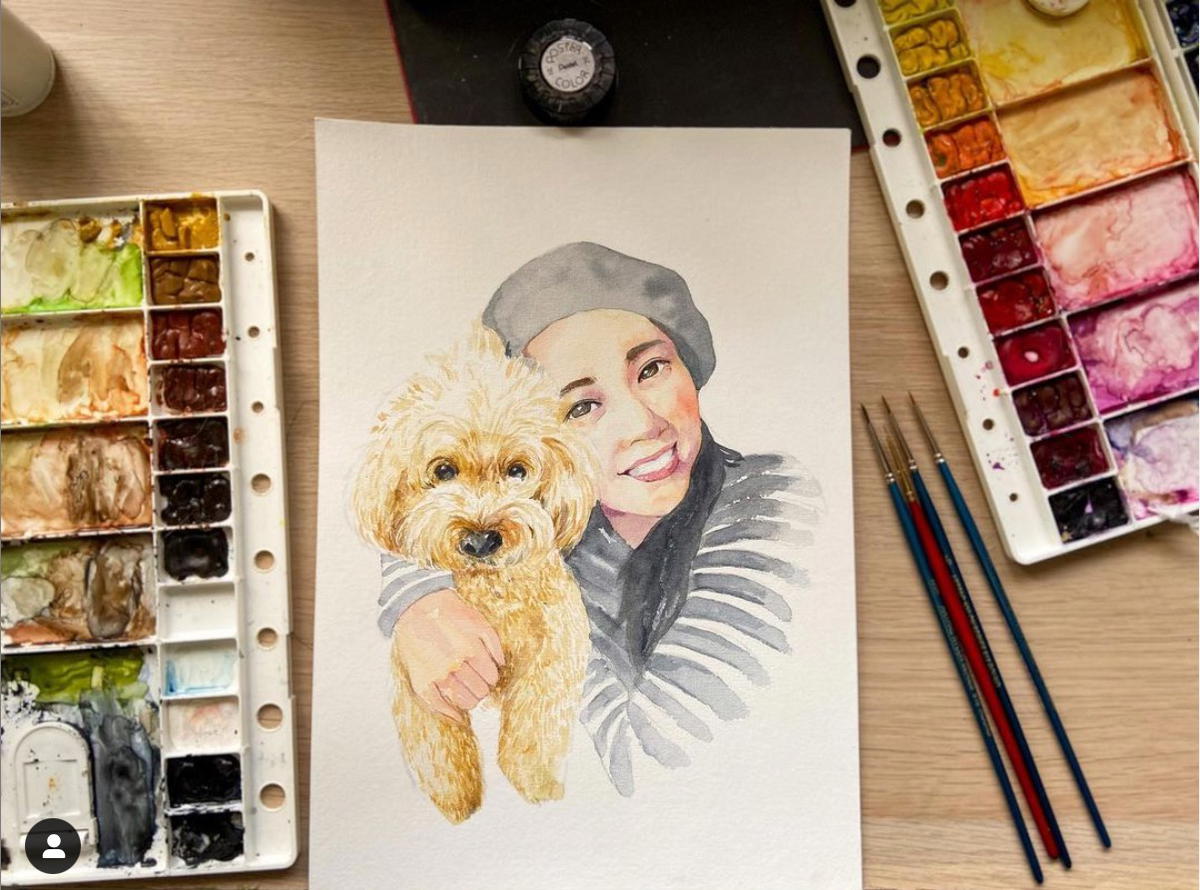 Speaking to Weird Kaya, she acknowledge that "there is value in photography, which is often used as references for my commissioned work. Nevertheless there is a significant difference between the two."
Paintings provides a different perspective to something that is still familiar.
If you'd like to support Yasmeen's work, drop by the Bazaar this weekend!
For personalised commissions, you may contact her via Facebook or Instagram.
For more cat content, go here.
Cover Images via Instagram
Proofreader: Grace Choong
---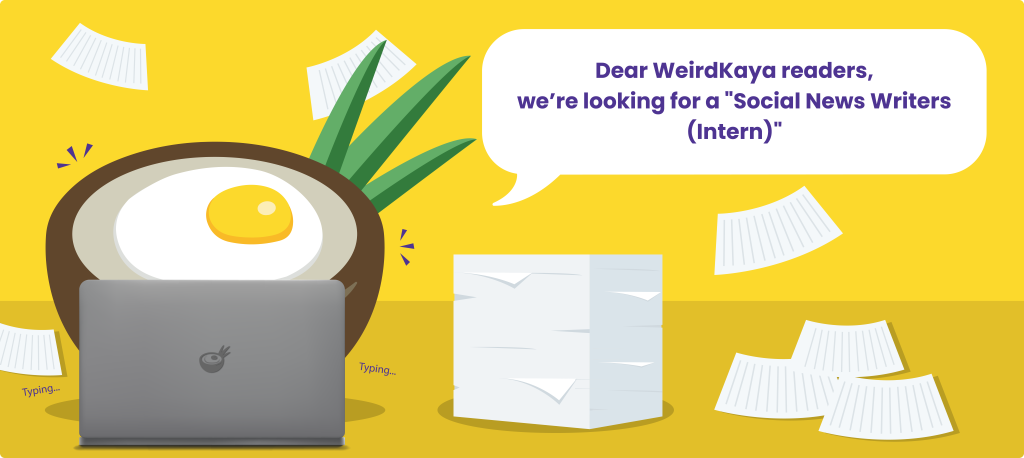 ---