Indonesian-based digital artist, Lee Zhe Long, also known as Bang Lee has been making rounds on the internet for his ingenious photoshopping skills.
The artist showcased his talents when he photoshopped himself into famous Southeast Asian desserts including Onde-Onde, Cendol, Kopi Abang and more.
Though the some of the pictures were posted in 2019, Bang Lee's photos gain popularity after a Thai Facebook page นักวิ่ง งานดี shared it recently.
The post has since circulated to a few Malaysian Facebook groups.
Combining the best of both worlds: Hot guys and great desserts. Here are some of Bang Lee's works:
1. Onde-onde
Our favourite dessert just got a little sweeter.
Onde-onde, a traditional Southeast Asian dish that one can easily be found in Indonesia and Malaysia. They are made with pandan infused dough and with gula melaka fillings.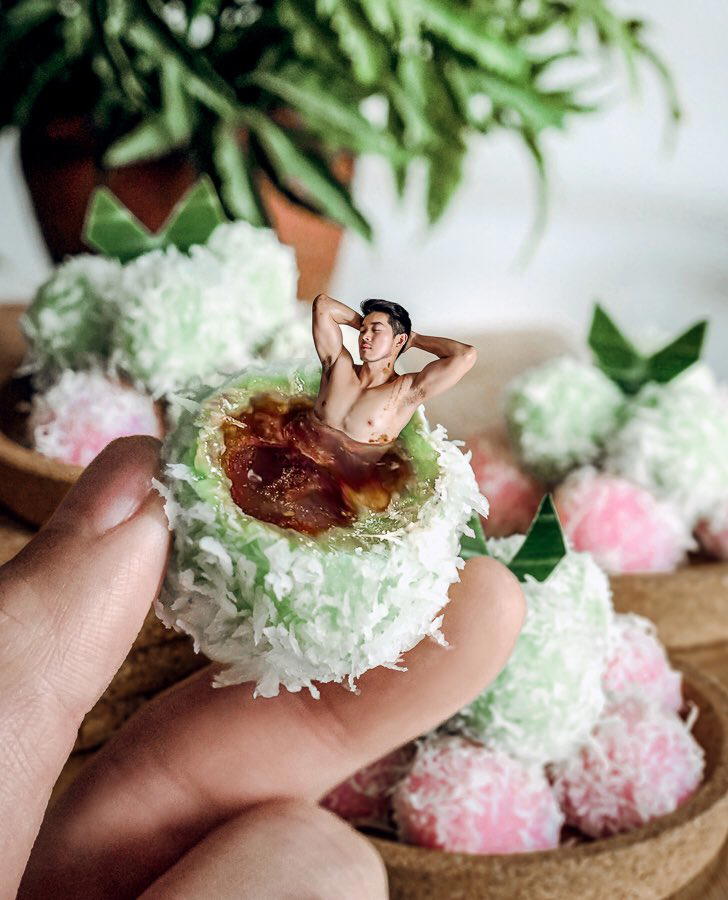 2. Cendol
That's one hot bowl of cendol.
A Malaysian favourite during a hot day. It is a sweet, iced dessert that contains green rice flour jellies, coconut milk and a sugar syrup known as gulu melaka.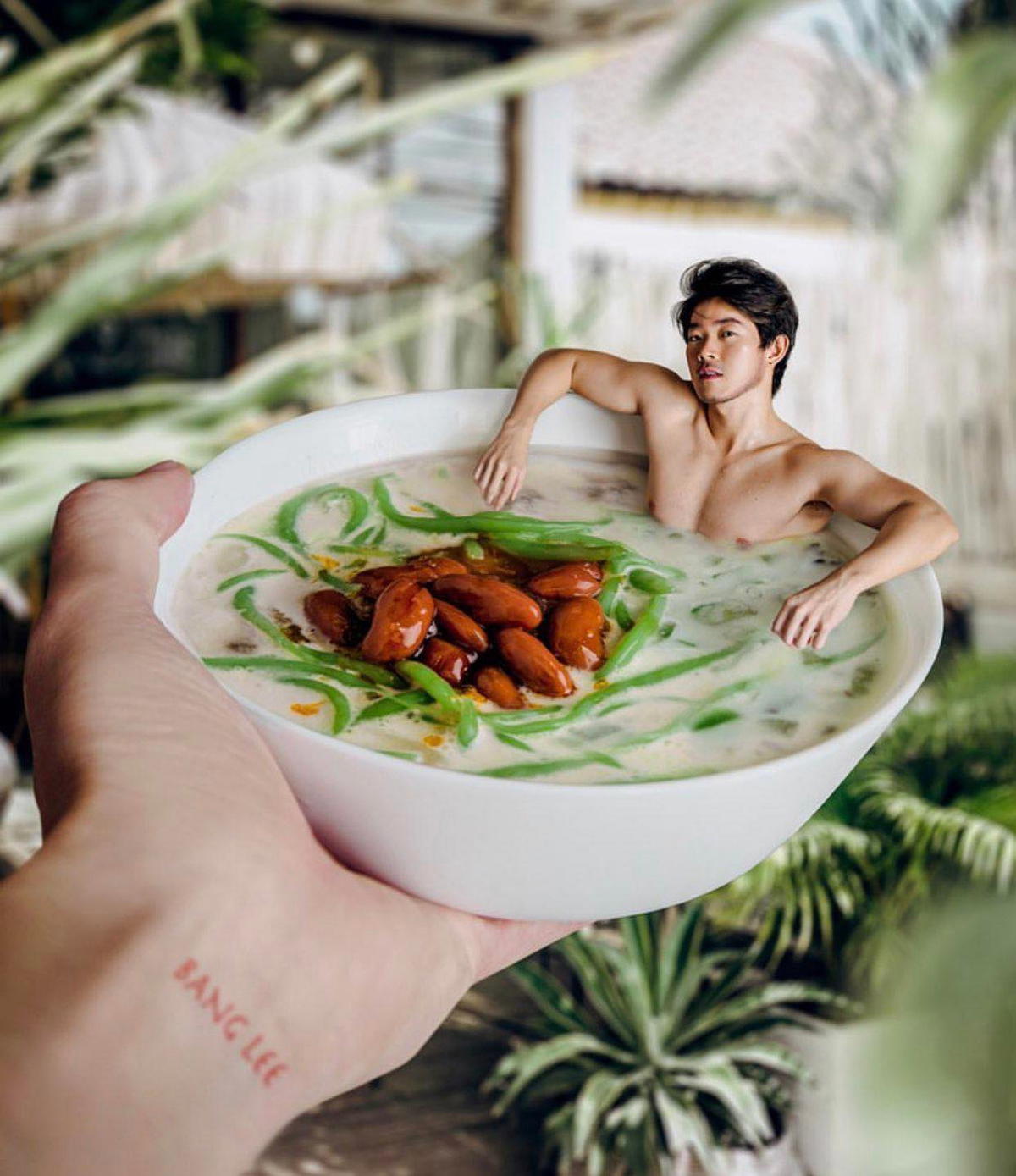 3. Kopi Abang
One steamy hot Kopi O' Kosong with soda crackers. What a good way to kickstart your day! Best gilerrr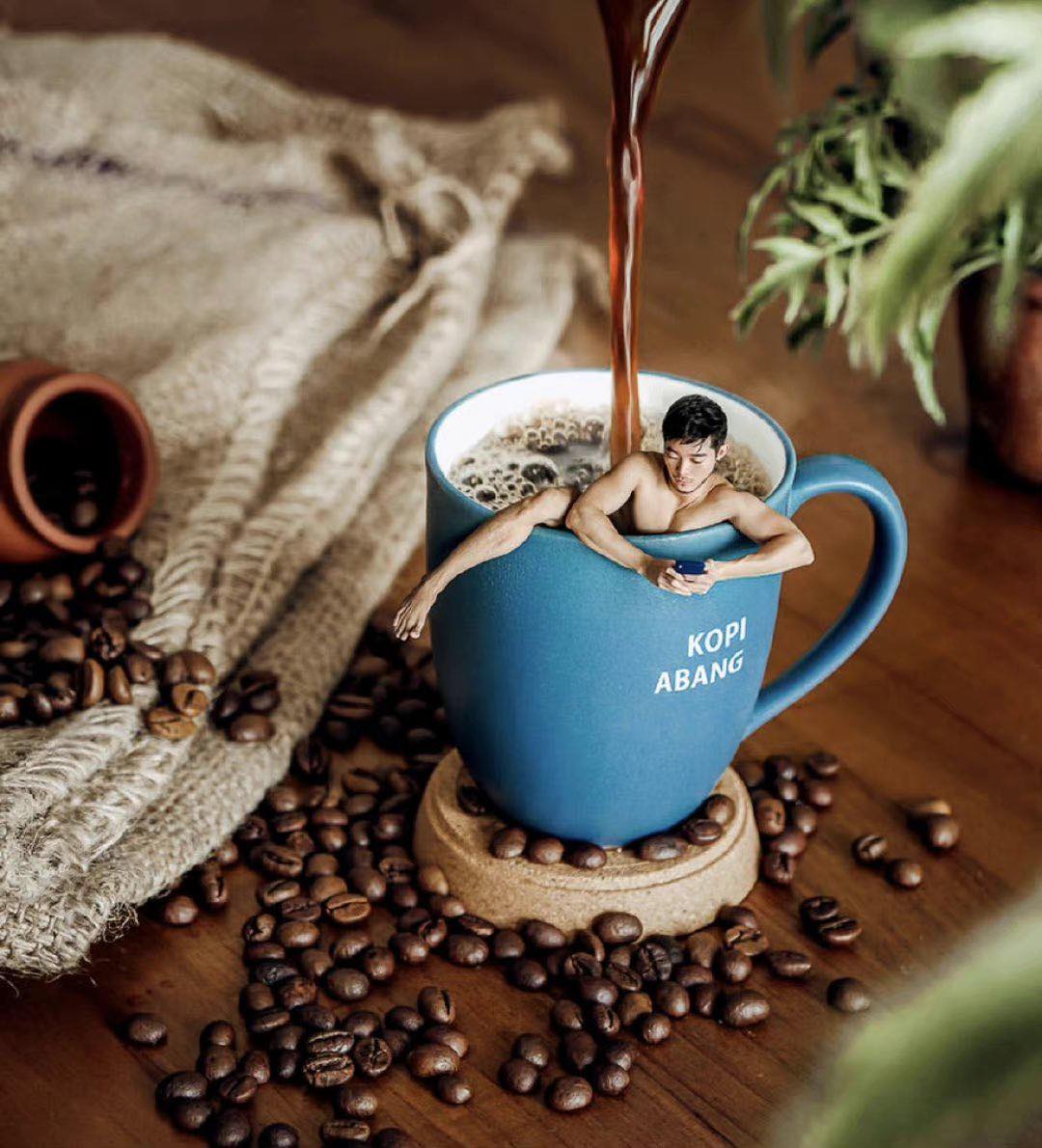 4. Pengat Pisang
Extra pisang, please.
A lesser-known dessert prepared by simmering together sugar, water and santan (coconut milk).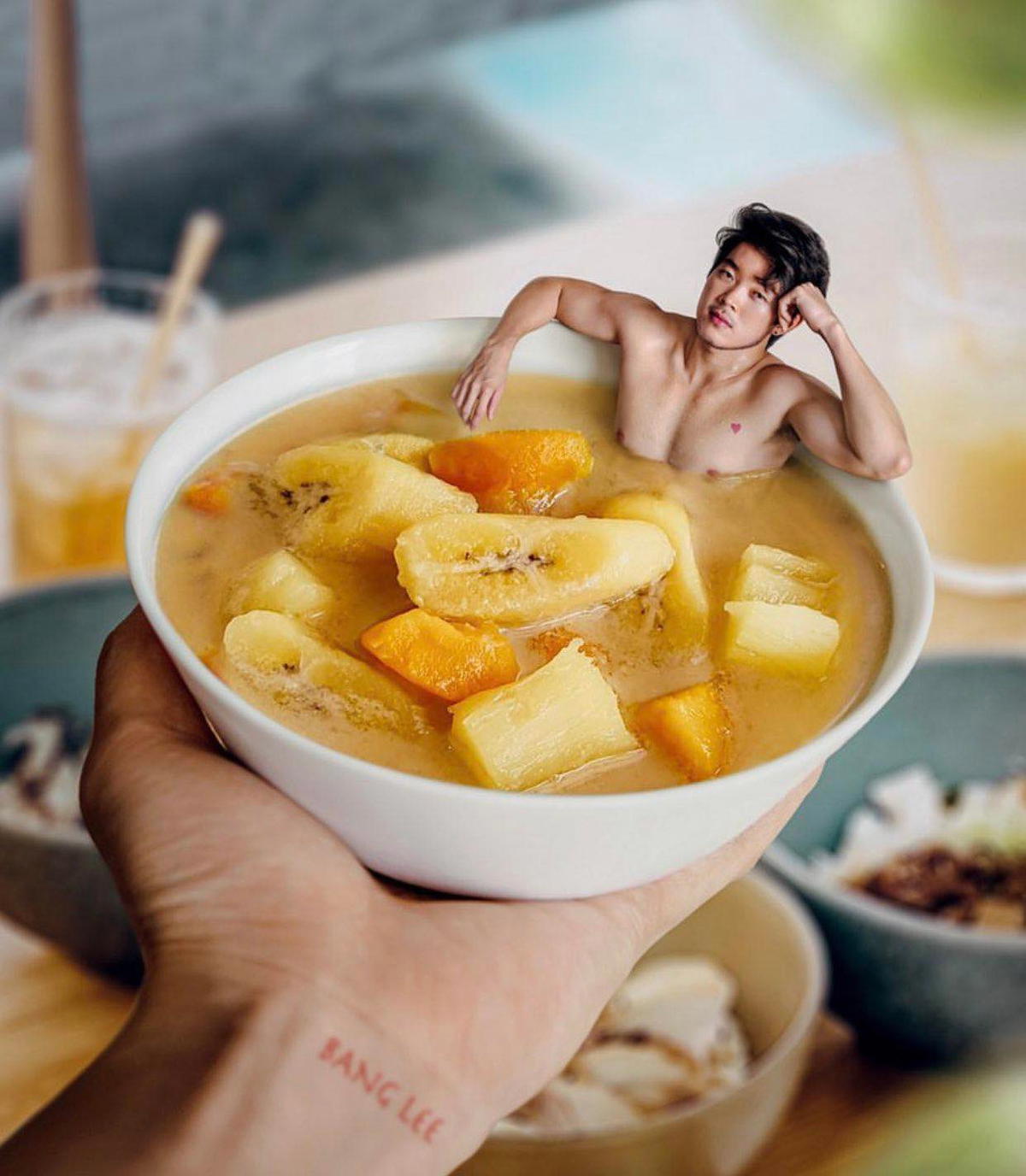 5. Seporsi goceng
Now that's one fruity bowl of deliciousness.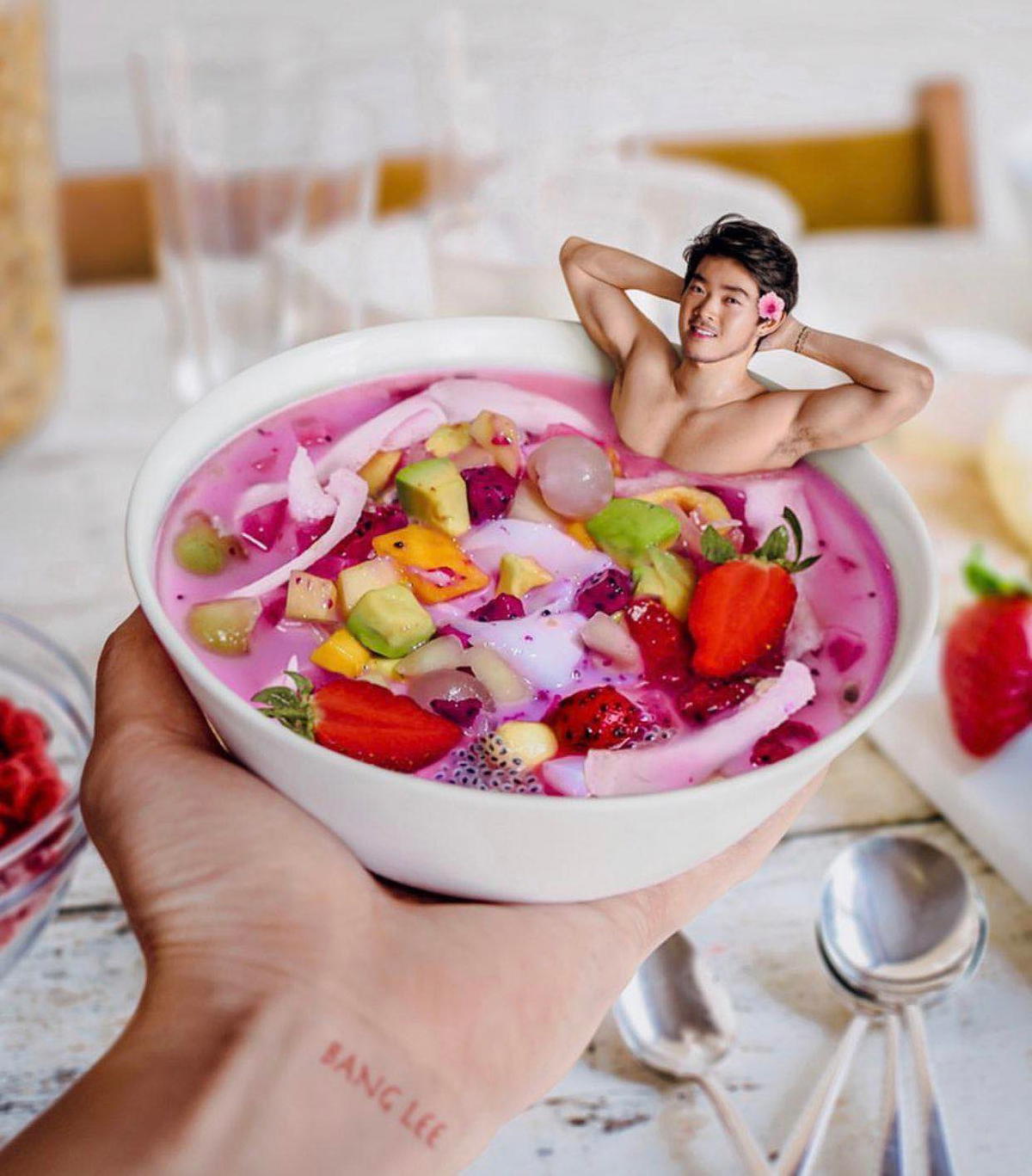 Aside for that, Bang Lee also regularly shares his creative works on his Instagram account @leezhelong.
Mixed Opinions
Bang Lee's post has garnered attention from both Thailand and Malaysia's social media, with many sharing their thoughts on it.
Bang Lee has the Thais head over heels over him as the post received over 1.2k likes and 2k shared at the time of writing.
However, the reactions from Malaysian netizens were polar opposites.

One asked that what exactly are we eating.

Another netizen also quipped that 'something not right with his cendol'.

One also noticed the subtle difference in perspective between men and women.

Another netizen also complimented the work, adding that it was haram.

What do you think? Comment below and let us know.
Read also: 20yo Malaysian's Photos Get Featured On Apple, Here Are 10 Amazing Photos Taken By Him
---
It's unrelated to the article but here's our brand-new podcast – Talk Je Lah!
---
Cover images via Instagram/@leezhelong
Editor: Grace Choong