Although I'm a Hokkien lang, Teochew cuisine has always been something that I've been wanting to try out, which was why I paid Teochew Lao Er a visit, a 38-year-old establishment famed for serving authentic Teochew food.
Having heard many good reviews from my friends, I immediately had high hopes about the place and looked forward to digging in to delicious Teochew food.
Located at the heart of Kuala Lumpur
Teochew Lao Er is situated right in in the centre of Kuala Lumpur, and is a stone's throw from shopping malls like Time Square, Lalaport and Shaw Parade.
From the outside, the shop looked quite new and I was particularly impressed by the high level of cleanliness.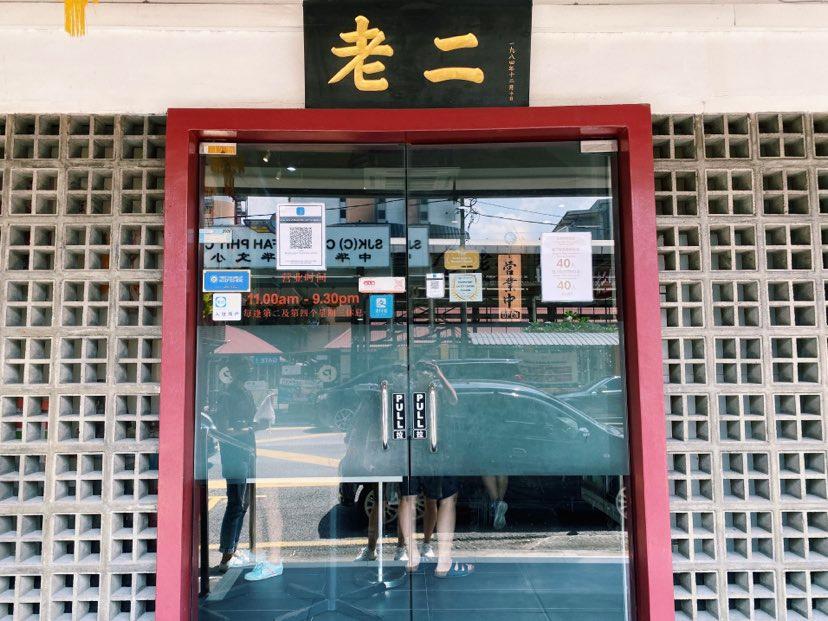 It has also a big sign with "Restoran Teochew Lao Er" emblazoned on it so you won't miss it out when you pass by.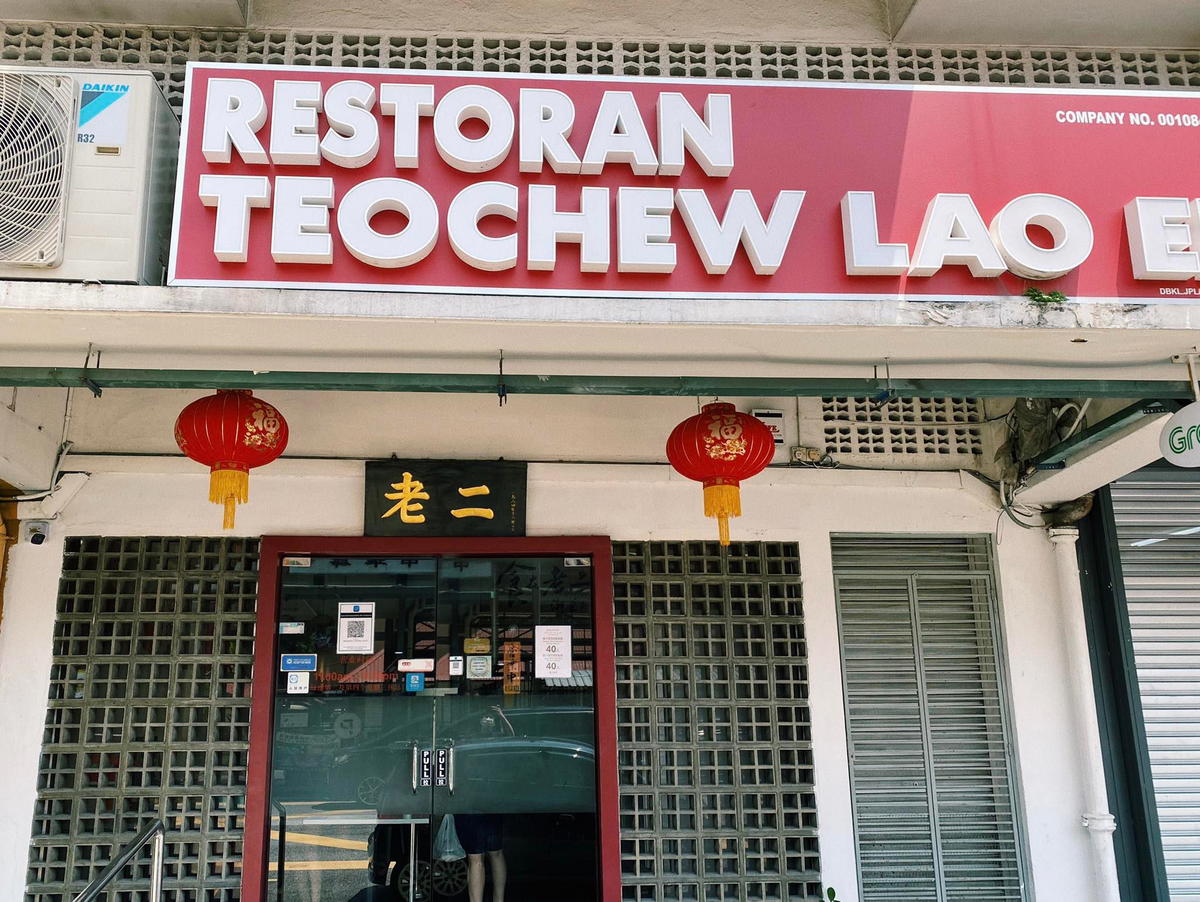 According to the owner, Teochew Lao Er first started off as a mixed rice stall selling Teochew cuisine and later transformed into a restaurant in 2011.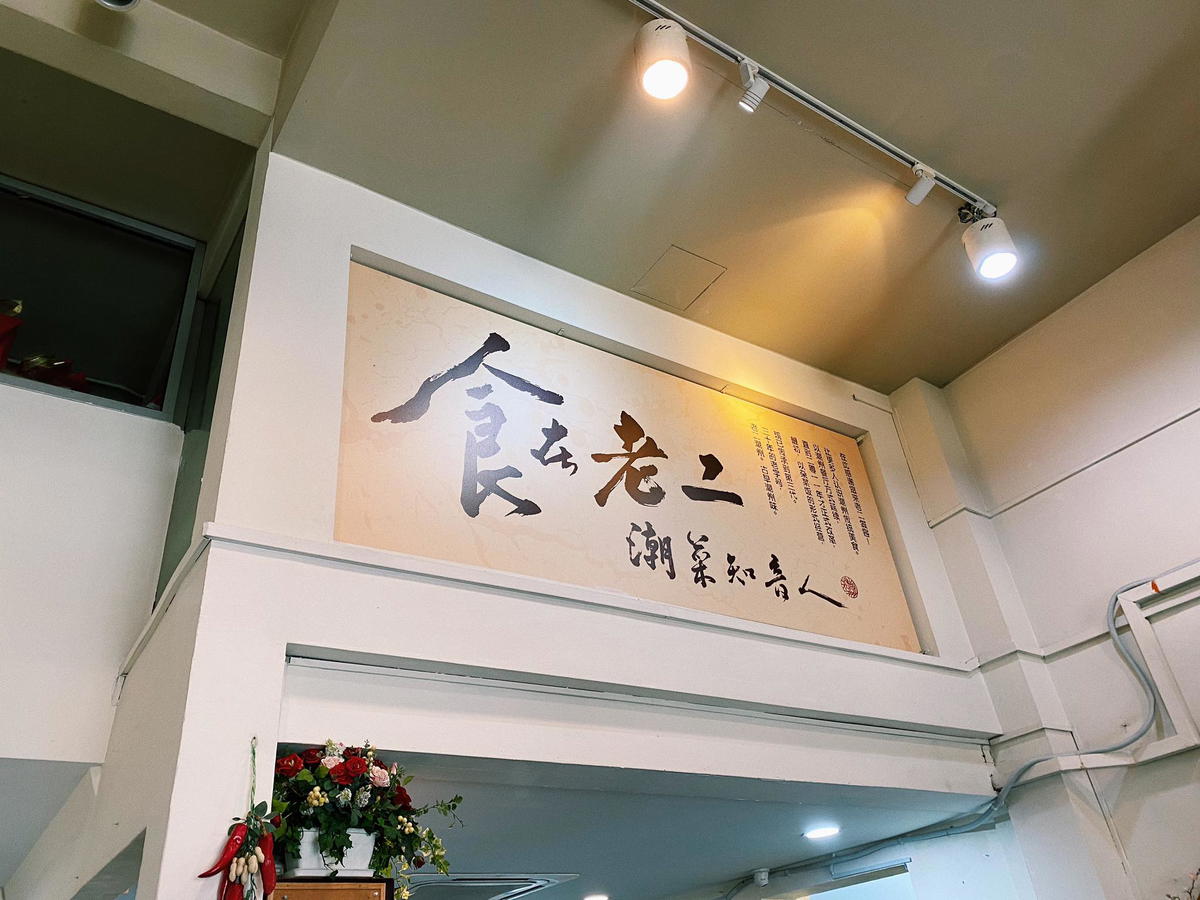 There were also several photos hanging on the wall to pay tribute to Teochew Lao Er's humble beginnings and the owner even told us that he's the third generation to inherit the business!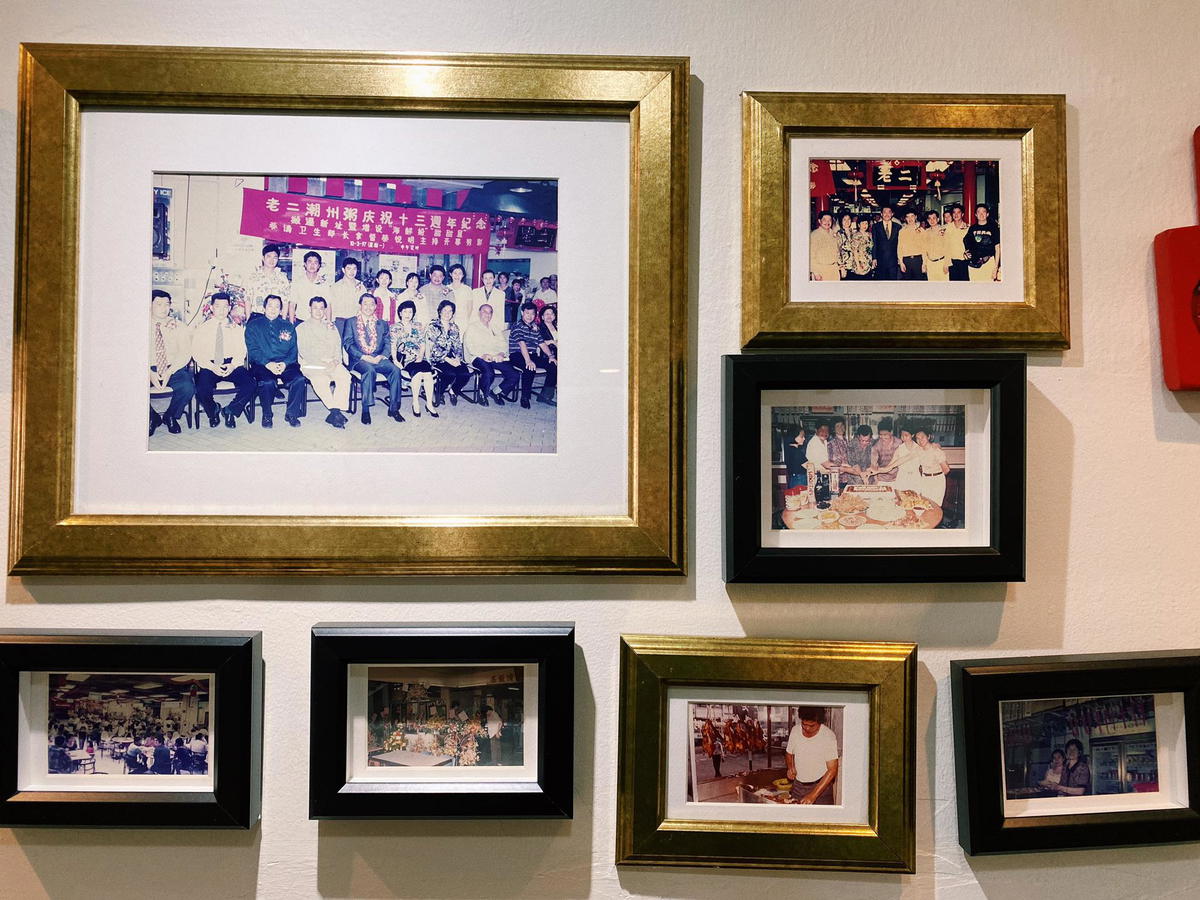 Kuehs at Teochew Lao Er
The origin of Teochew kuehs can be traced back to ancient times, where people from this group used noodles to worship their ancestors. However, they had to turn to rice as the main ingredient in making the noodles as there was no wheat in the southern part of China.
In true Teochew fashion, the kuehs served at Teochew Lao Er are entirely made from rice and some of them include the black sesame and kaya kueh, both of which I found to be pretty average.
The outside of the kuehs was made with thick dough and shaped like a peach, a fruit synonymous with longevity among the Chinese community.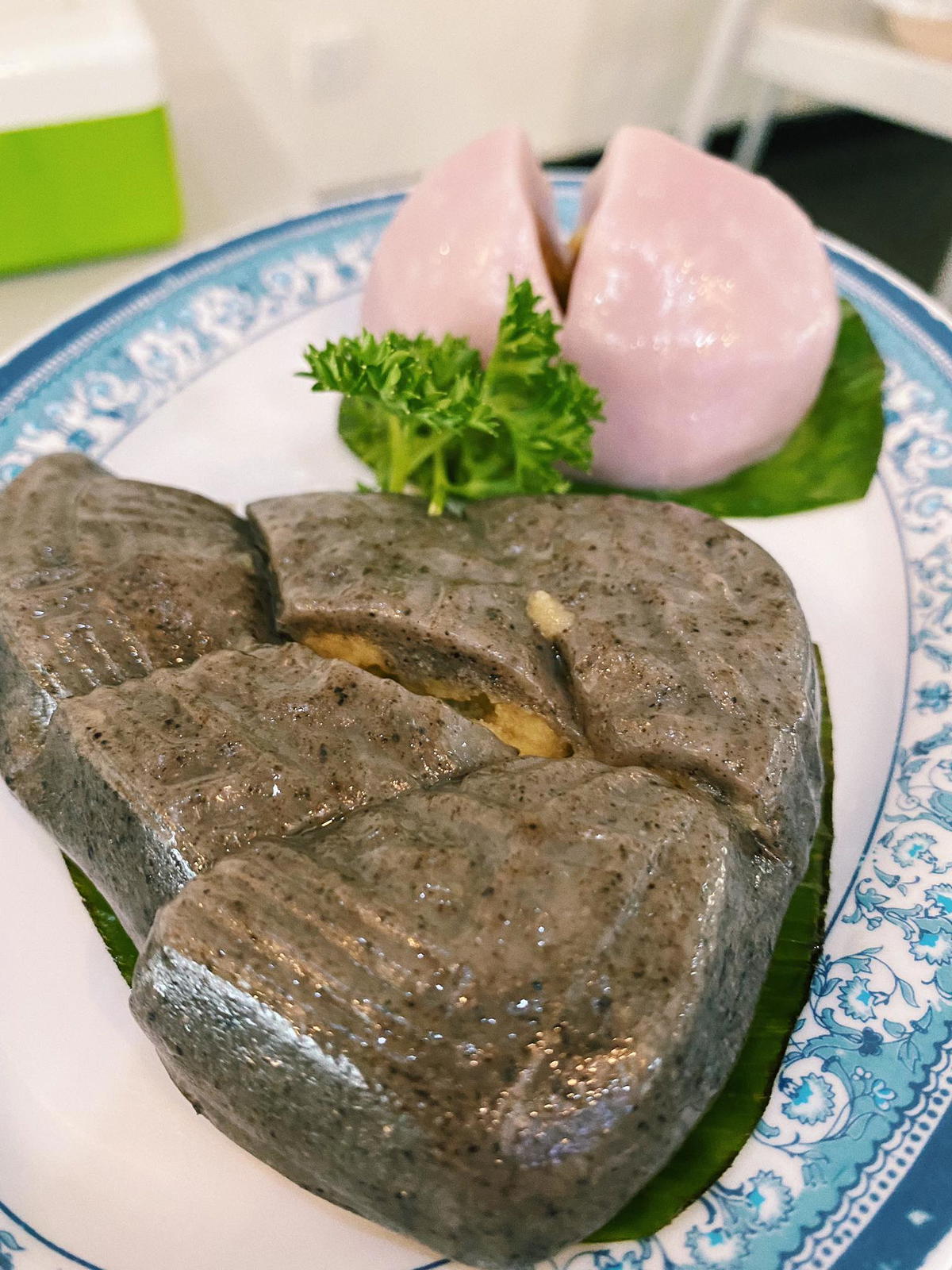 I'd say that the dough of the black sesame kueh was quite chewy and soft, thus requiring more chewing before swallowing it.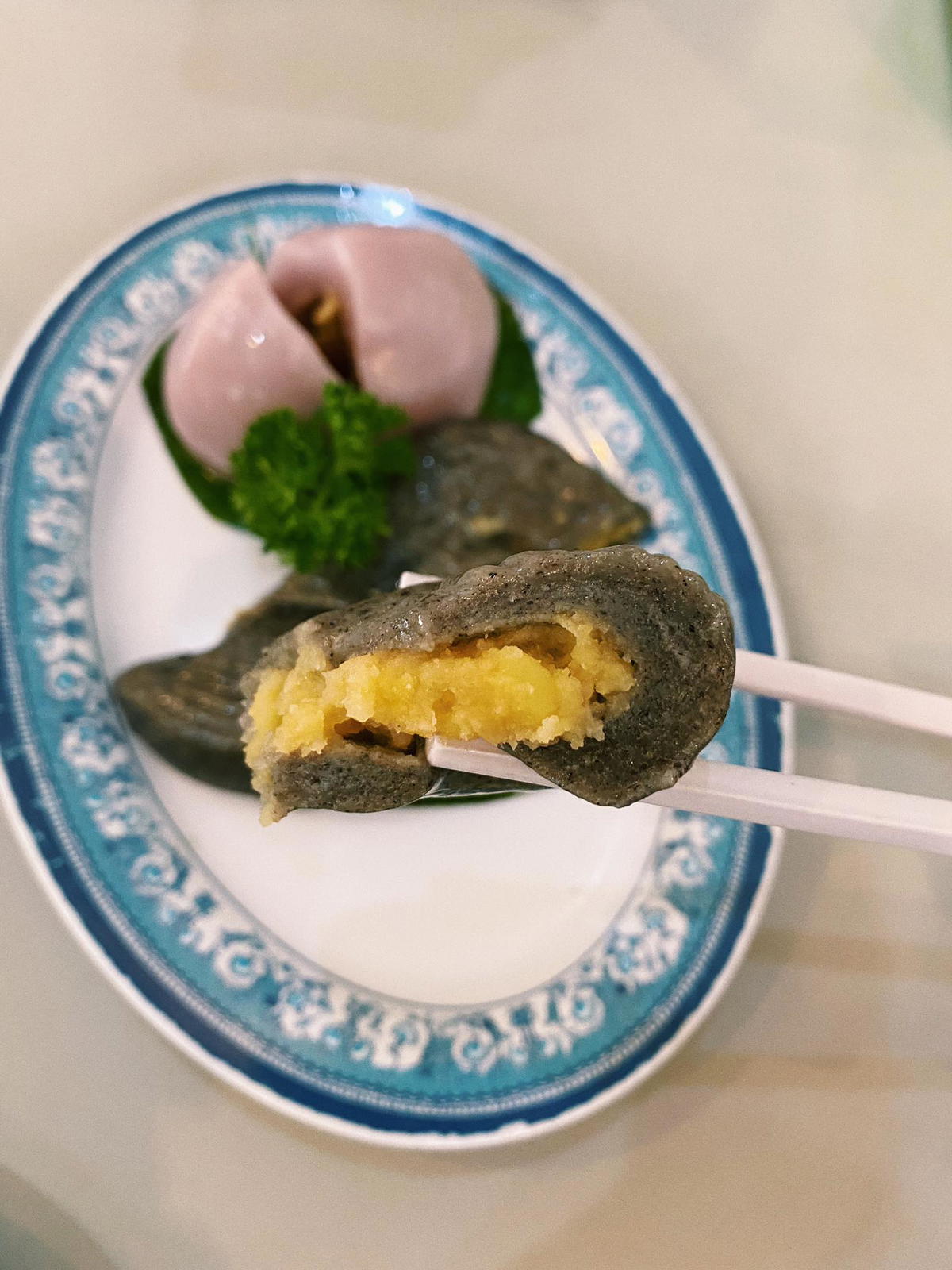 We also tried the ang ku kueh and the dough was slightly thicker than the black sesame kueh, which made for a even more difficult swallowing experience.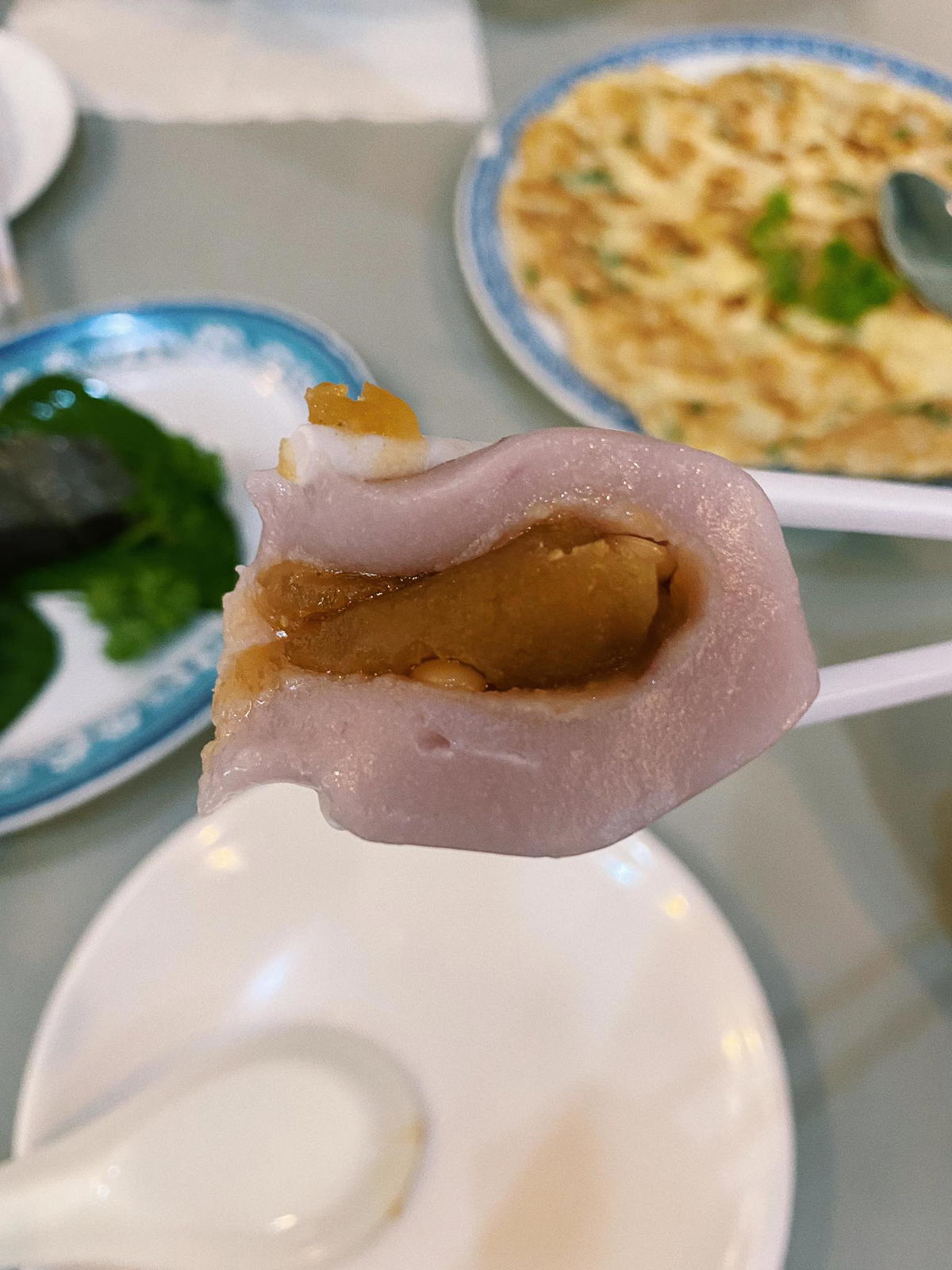 Lunch time!
We ordered the set menu for lunch, which came with three mains and one side dish for just RM45 (2 pax).
However, the portion turned out to be way bigger than expected that it was enough to feed three people in reality.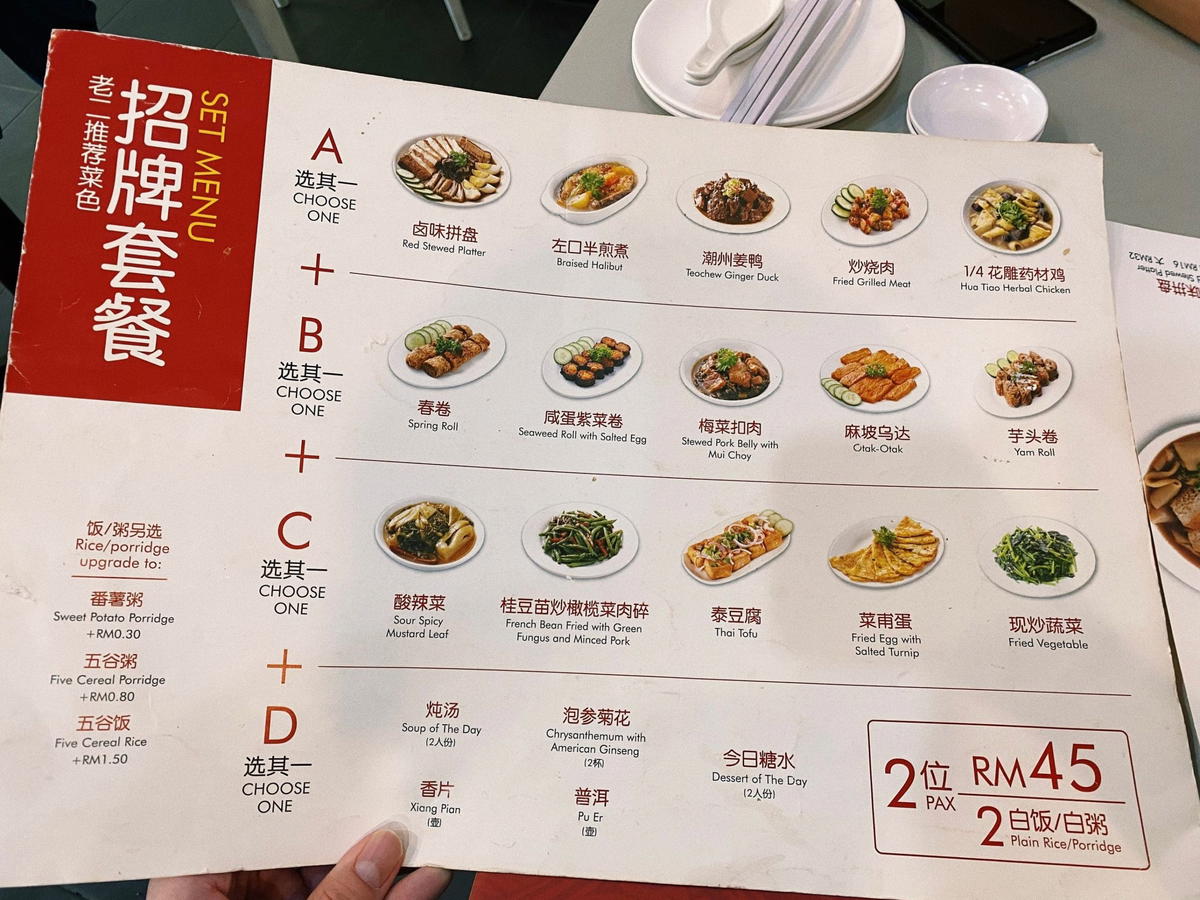 We first tried their Pork Belly with Preserved Vegetables, also known as Mei Cai Kou Rou (梅菜扣肉), a classic Teochew dish.
As a pork enthusiast, I'm very particular when it comes to the gaminess of pork belly which, if not served fresh, will immediately be detected with the slightest sniff. Fortunately, the pork belly at Teochew Lao Er was done quite well and didn't disappoint me.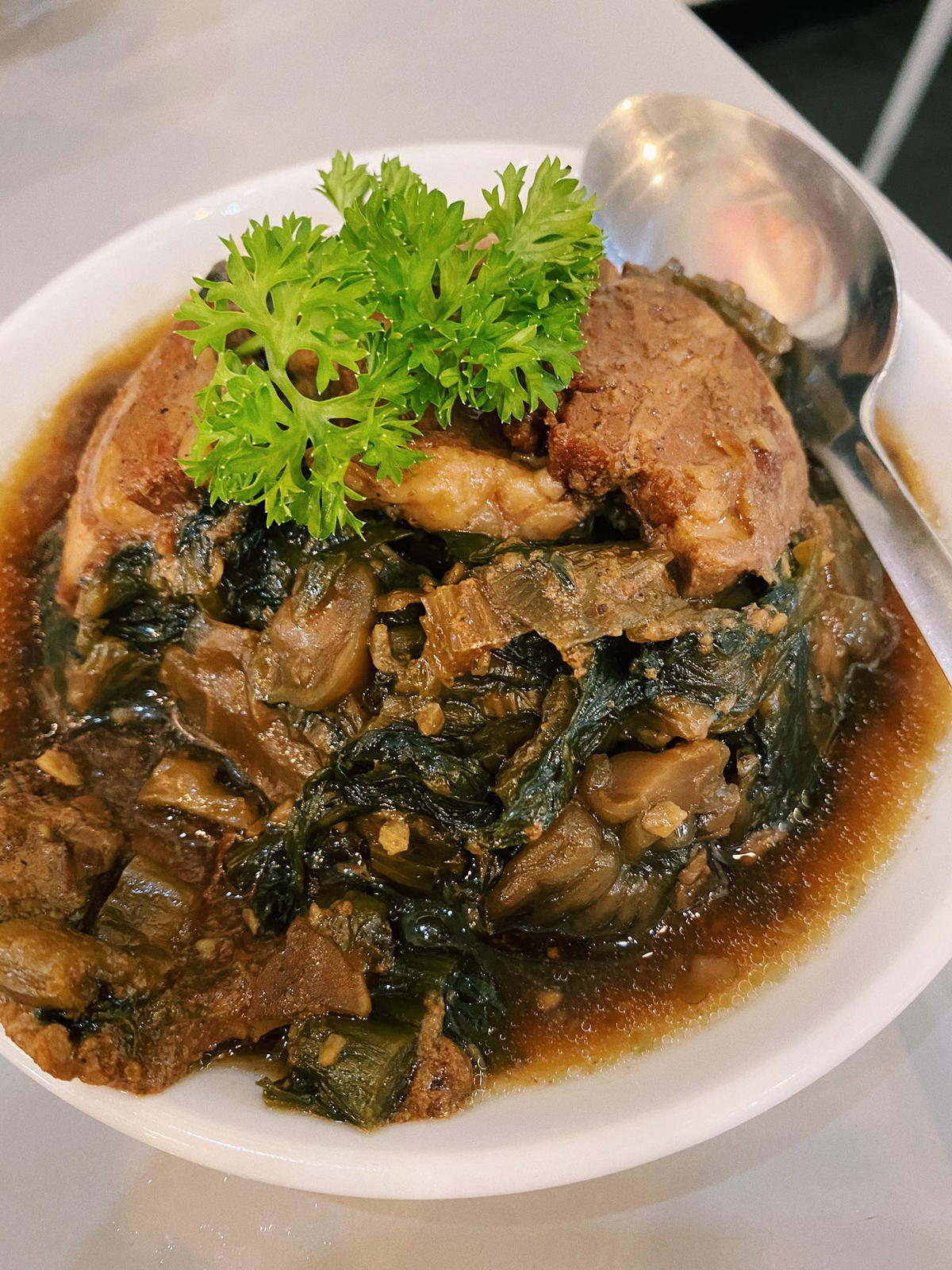 The pork belly we had was juicy and melted instantly in our mouths, which delighted me immensely. However, my friend didn't quite seem to share the same sentiments as he preferred lean meat. As for the preserved vegetables, the level of saltiness was just right.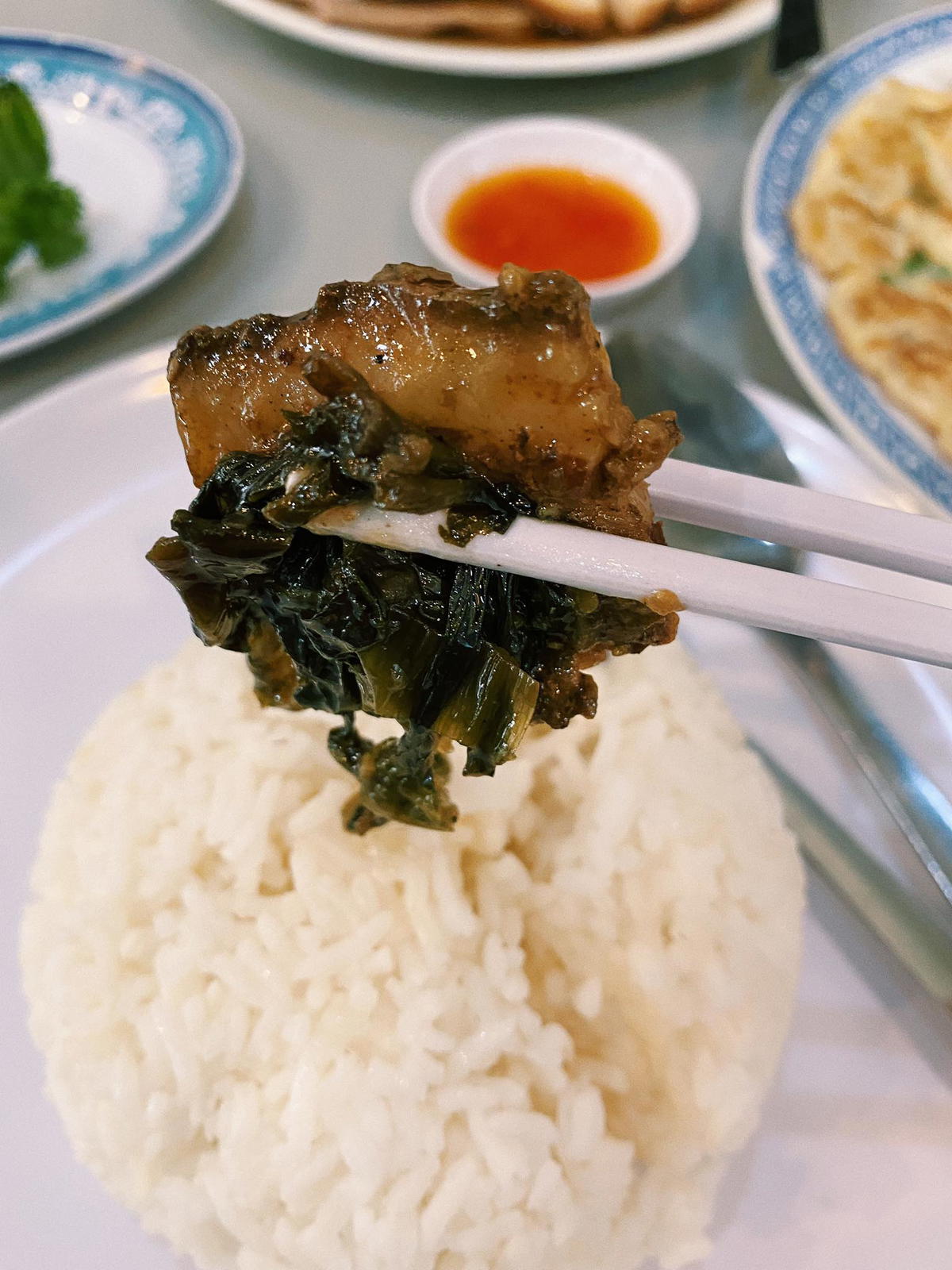 Read also: Mitasu Old Klang Road KL Review: All-You-Can-Eat Japanese Style Buffet With Unlimited Sashimi For RM88
Red Steward Platter at Teochew Lao Er
The Red Steward Platter was also another highlight of the meal, where it came with eggs, stewed pork belly, pork innards, and braised tofu.
Like the previous dish, both the pork belly and innards were perfectly stewed and full of flavour oozing right out of it.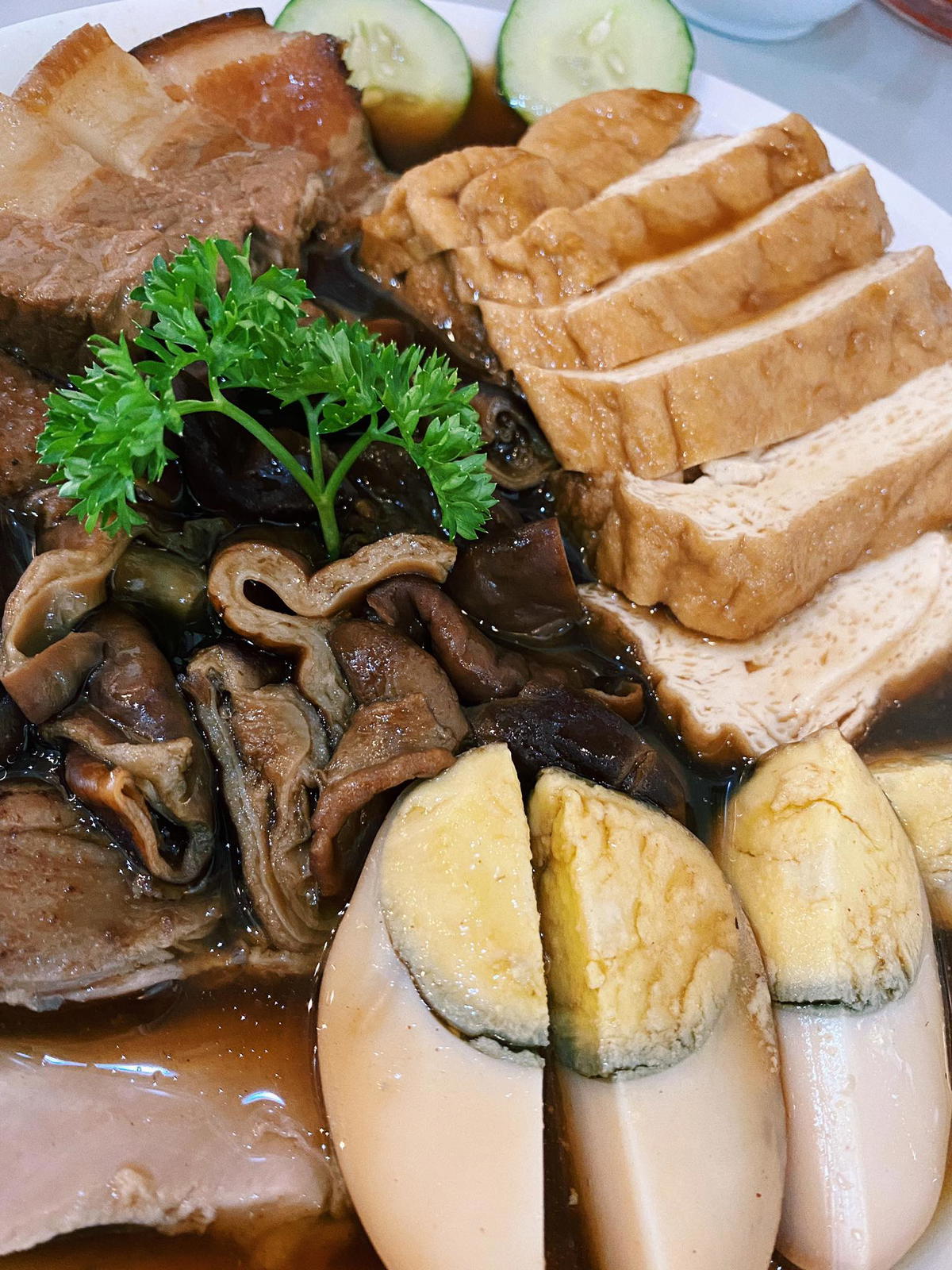 However, the tofu was less than stellar compared to the other ingredients as I found it to be rather tasteless. My friend, on the other hand, really loved it.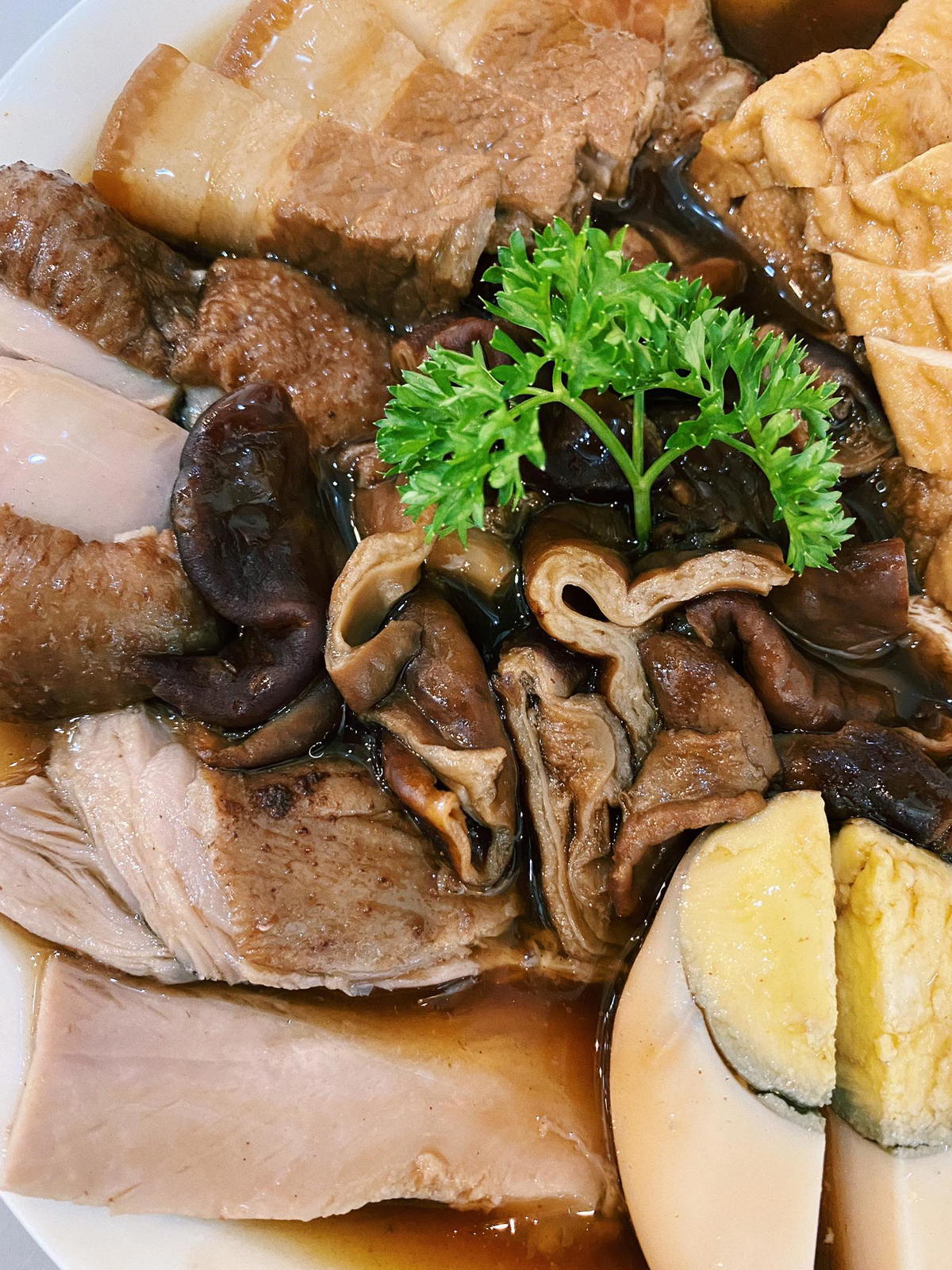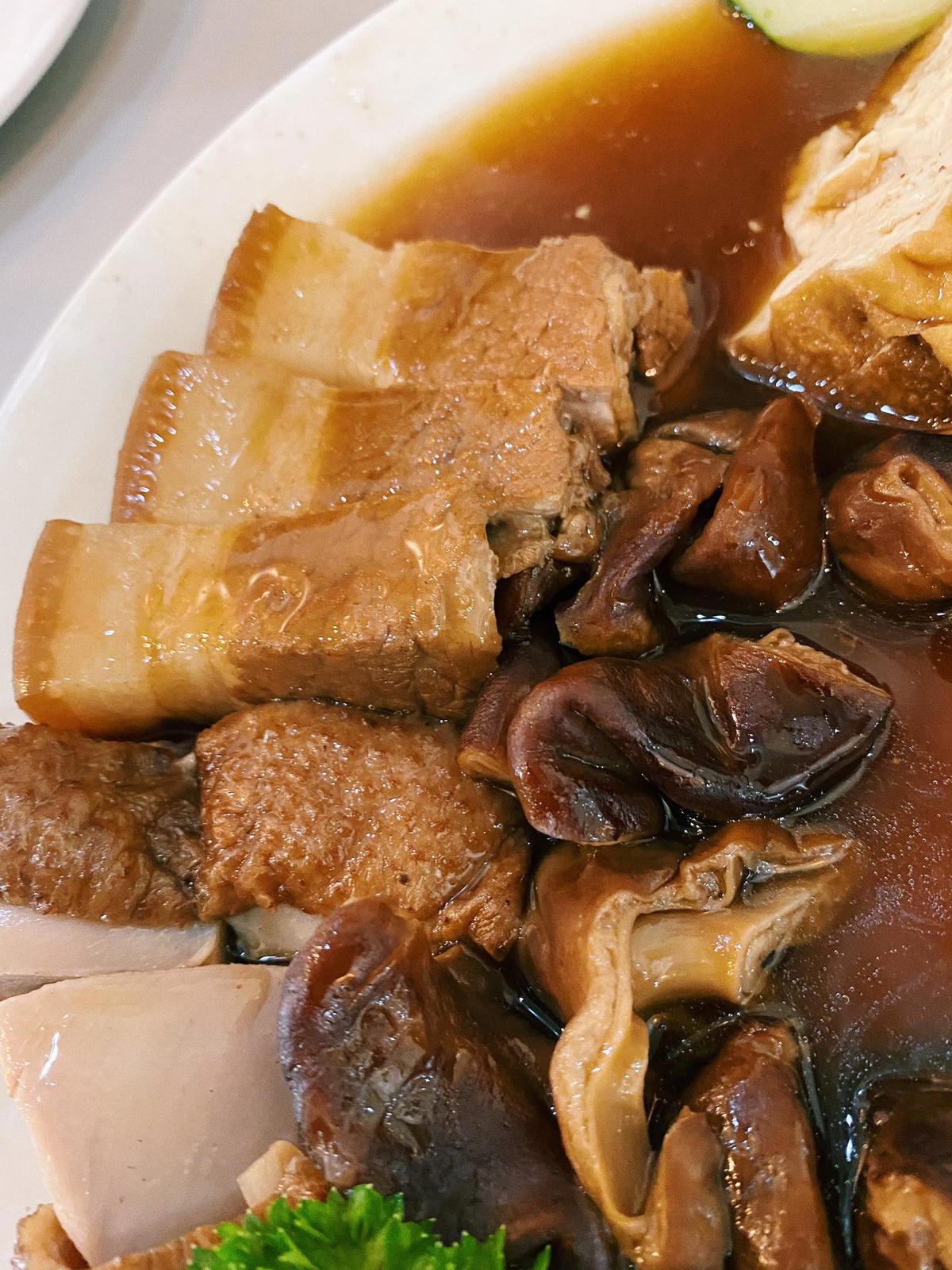 Interestingly, I stumbled upon a piece of meat that I didn't quite know what it was, only to discover that it was called the Red Stewed Bath Chap, aka the lower half of a pig's cheek.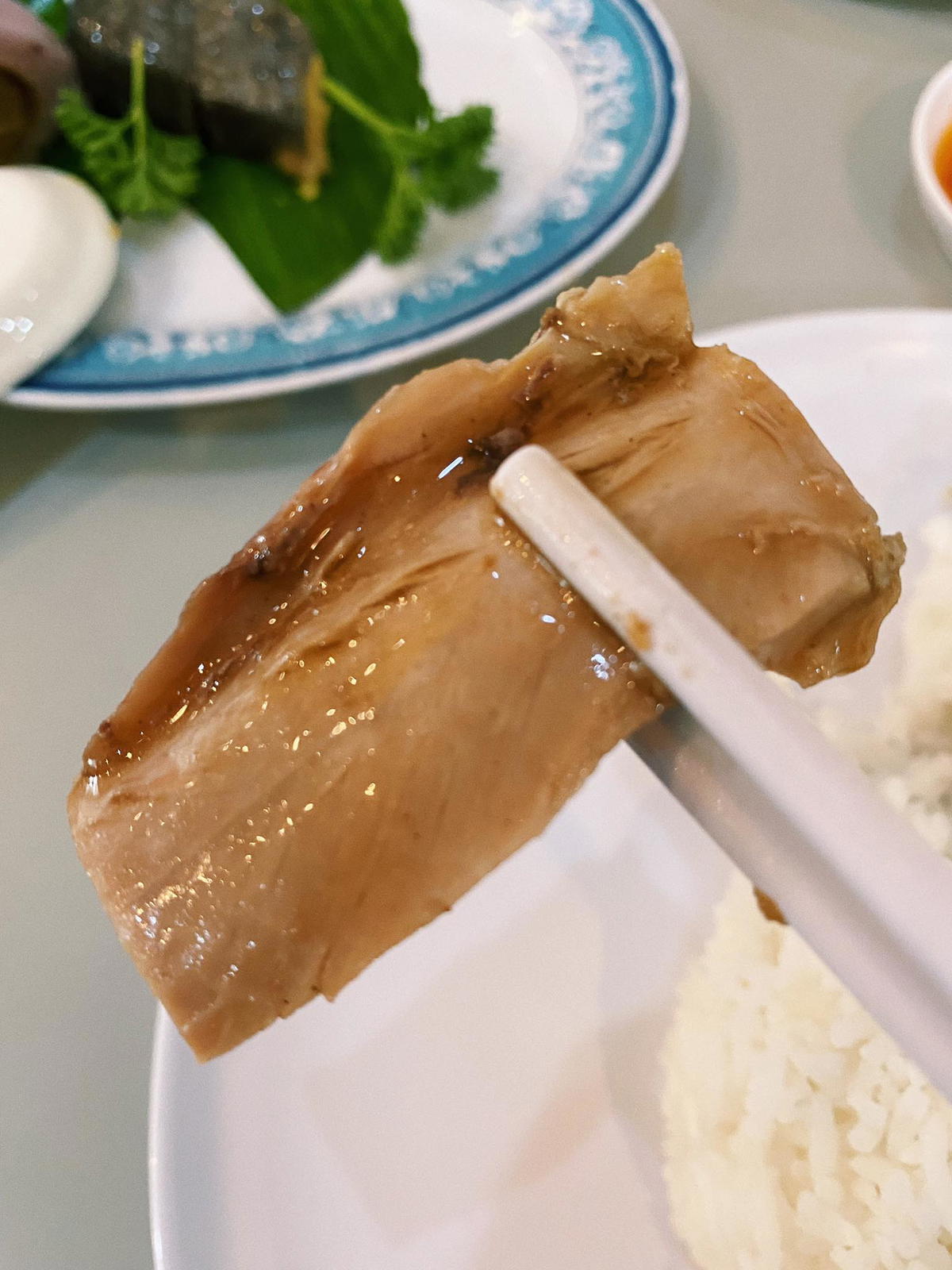 Fried egg with Salted Turnip
Last but not least, we ordered the Fried Egg with Salted Turnip and I have to say…it really lived up to its salty aspect as it completely overpowered my tongue.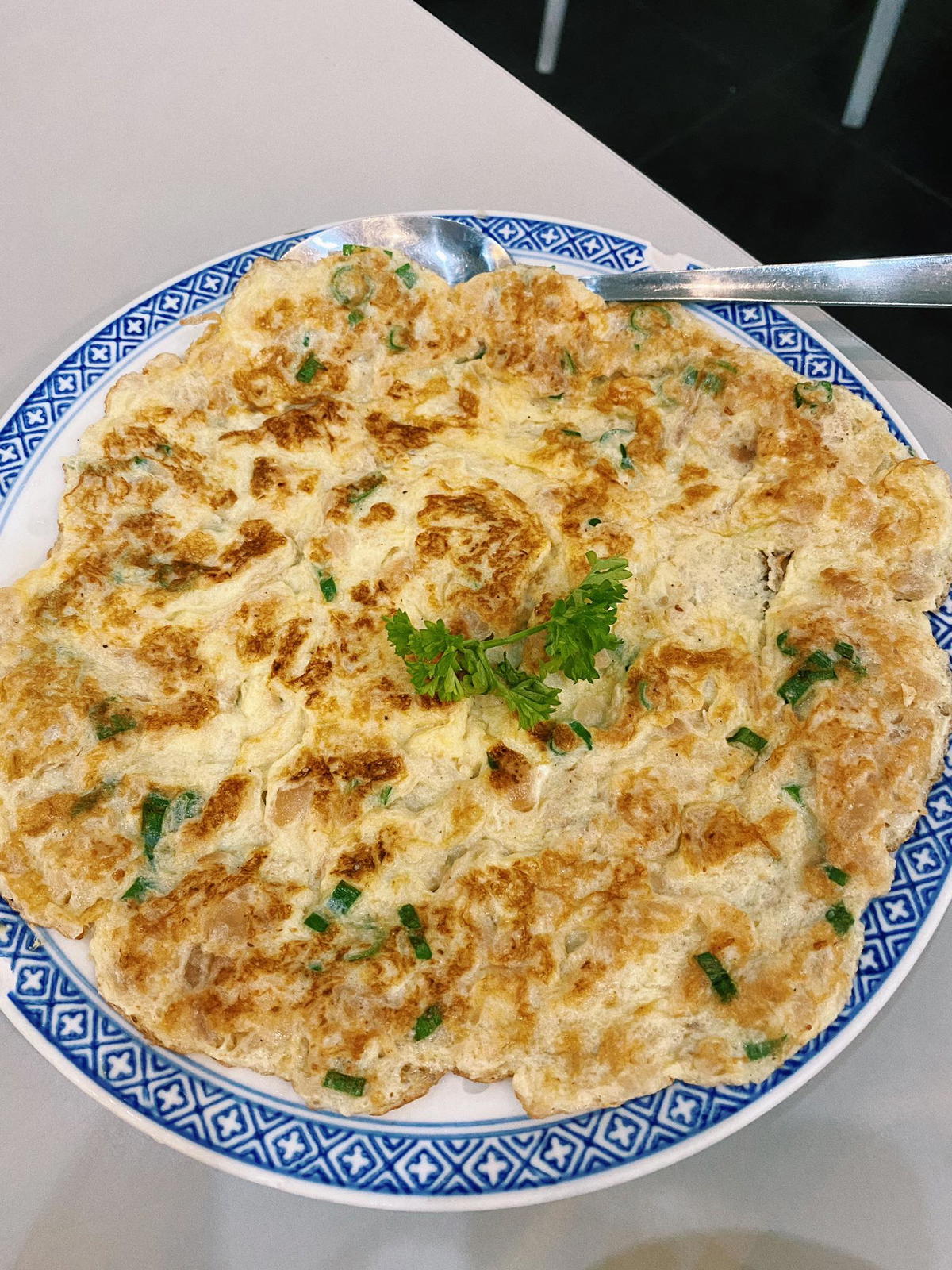 Dessert? Maybe not this time
The lunch set includes a serving of dessert, and this time we decided to go for the Black Sesame Soup. Alas, we didn't manage to eat it on the spot as we were so full and had to tapao it instead.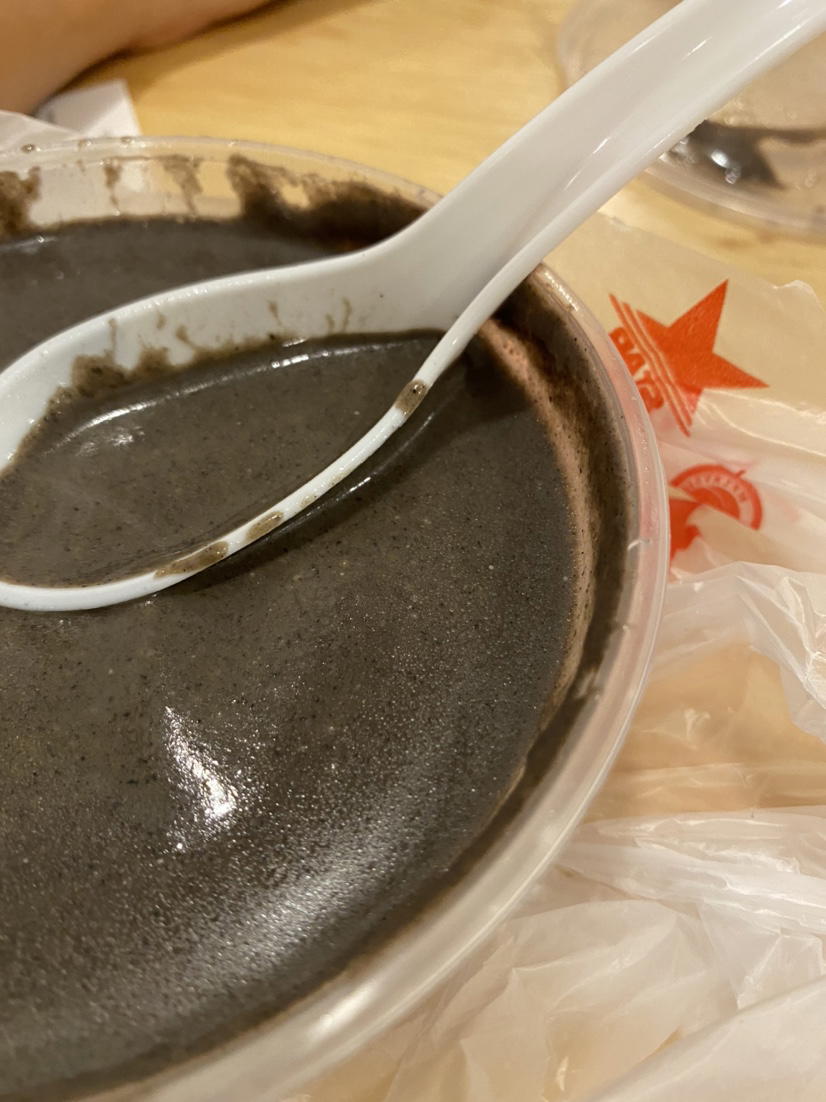 After leaving it inside the fridge for two hours, I was left disappointed by its bitter taste and overly thick texture, which left a slight dent in my overall positive experience at Teochew Lao Er.
Pros:
Affordable pricing
Big portion of food
Authentic Teochew cuisine
Delivery available
Cons:
Hard to find parking
Dessert not up-to-par
Visit Teochew Lao Er at the following address:
6, Jalan Brunei, Pudu, 55100 Kuala Lumpur, Wilayah Persekutuan Kuala Lumpur
Operating hours: 11am-10pm everyday

This is a non-halal eatery.
Disclaimer: This is an independent food review by WeirdKaya
---
It's unrelated to the article but here's our brand-new podcast – Talk Je Lah!
---