Pasir Salak MP Tajuddin bin Abdul Rahman has once again raised eyebrows with his statements, this time during a livestream with Sinar Harian.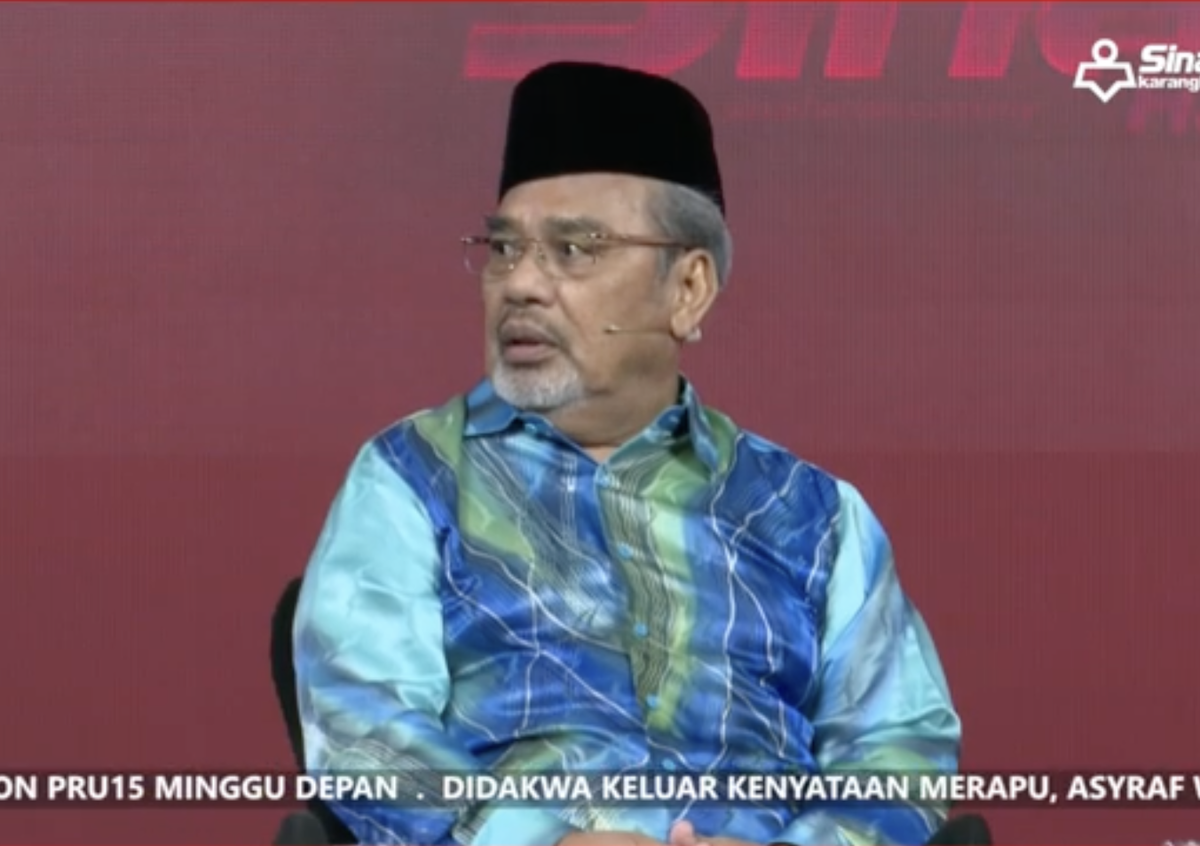 In a video currently circulating online, Tajuddin alleged that the Ministry of Finance (MOF) was decorated like a Chinese temple with lanterns hanging all over the place during the Pakatan Harapan (PH) administration.
Read also: Pasir Salak MP Tajuddin Cursed In Parliament When MPs Debating The Anti-Sexual Harassment Bill
He further claimed that the Finance Minister hardly worked during that time.
Pejabat @MOFmalaysia jadi macam tokong Cina pada zaman PH, kata @tajuddinrahman

cc @guanenglim @tzafrul_aziz pic.twitter.com/mgL746XS42

— JASON Update #KitaBoleh (@jasonyew) October 18, 2022
Although he did not reveal who the individual was, many believe he was referring to DAP national chairman Lim Guan Eng.
'All they did was hang lanterns'
On top of that, Tajuddin also alleged that the Finance Minister at the time did nothing significant during his tenure.
If there is merit, it is to hang lanterns. At that time, the Ministry of Finance's office was full of (lanterns) and no one did their jobs.
"He even brought in a new team who were all of his 'budak-budak' (minions). Did you know? This is why we can't let PH be in power," he said.
Tajuddin's UMNO membership is currently frozen for a period of 6 years and it is unknown whether he will be able to defend his seat for GE15.
Ex-MOF staff clears the air
The Pasir Salak MP's remarks quickly gained many traction online, including a former MOF staff who felt the need to clear the air.
According to Rahman Ghazali, a former MOF staff who worked there for four months, Malaysians of all races formed the team and did not decorate the office as Tajuddin alleged.
He also added that they were busy everyday and often had to go home late.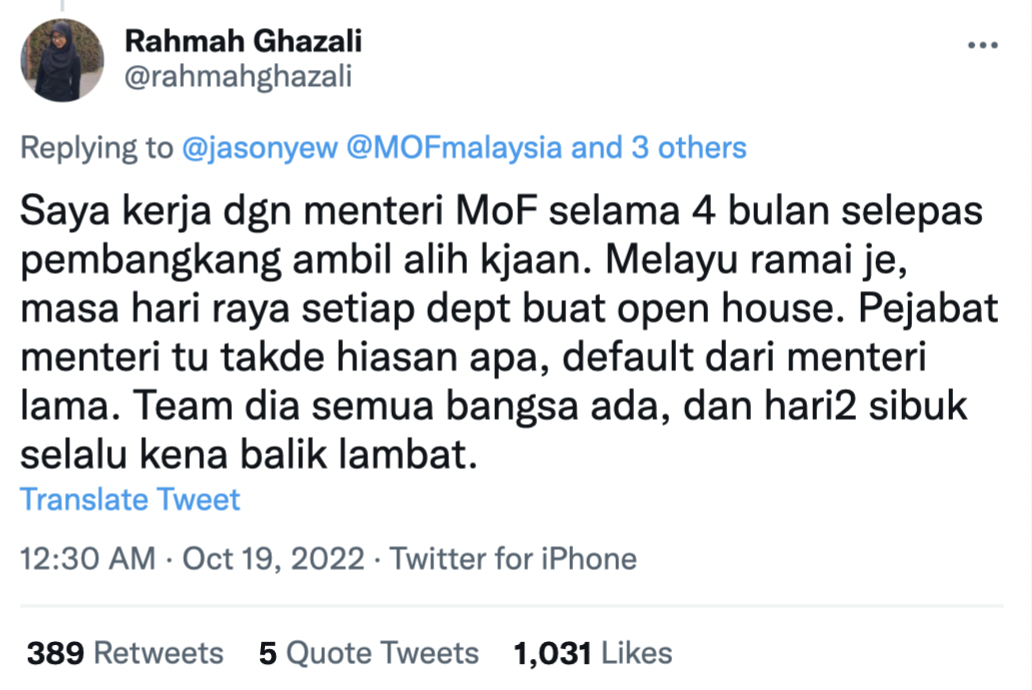 Journalist Hadi Azim also shared a picture of the MOF office, which looked exactly the same during the PH and BN administration.
Ayat Quran belakang meja menteri yang dari zaman Najib Razak pun dia tak alih. pic.twitter.com/rTNMUNIYKB

— Hadi Azmi (@amerhadiazmi) October 18, 2022
What do you think? Comment below and let us know!
---
It's unrelated to the article but here's our brand-new podcast – Talk Je Lah!
---