When it comes to purchasing products, customers will always go to great lengths in haggling the lowest price possible.
On top of that, some even demand that it be done as cheaply as possible, which may cause technicians to resort to unsafe methods to get it done.
Wanted a RM120 aircond
An aircond technician recently took to Facebook to share a conversation he had with a customer.
In the screenshots, the customer said that he wanted to install a 1-horsepower air conditioner.
After the technician told him that it would cost him RM250, the customer asked whether the price could be lowered.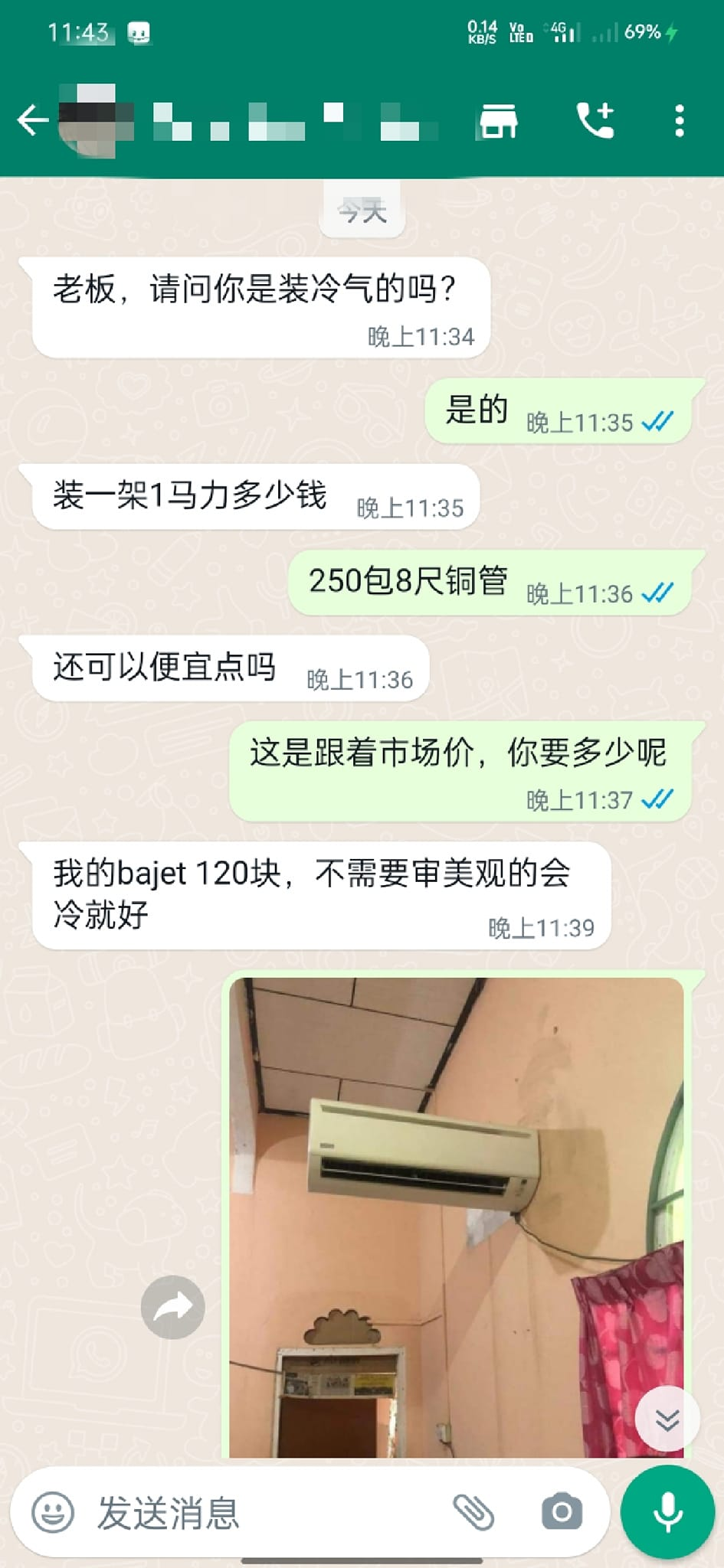 The technician then explained to the customer that it was the market price and asked how much he was willing to pay, to which the latter responded, "RM120".
Half price = half baked setup?
After stating that he could only afford a RM120 aircond, the customer said that it didn't have to look perfect as long as it blew out cold air.
In response, the technician showed a picture of an aircond which was hanging sideways from the wall with absolutely no support underneath it.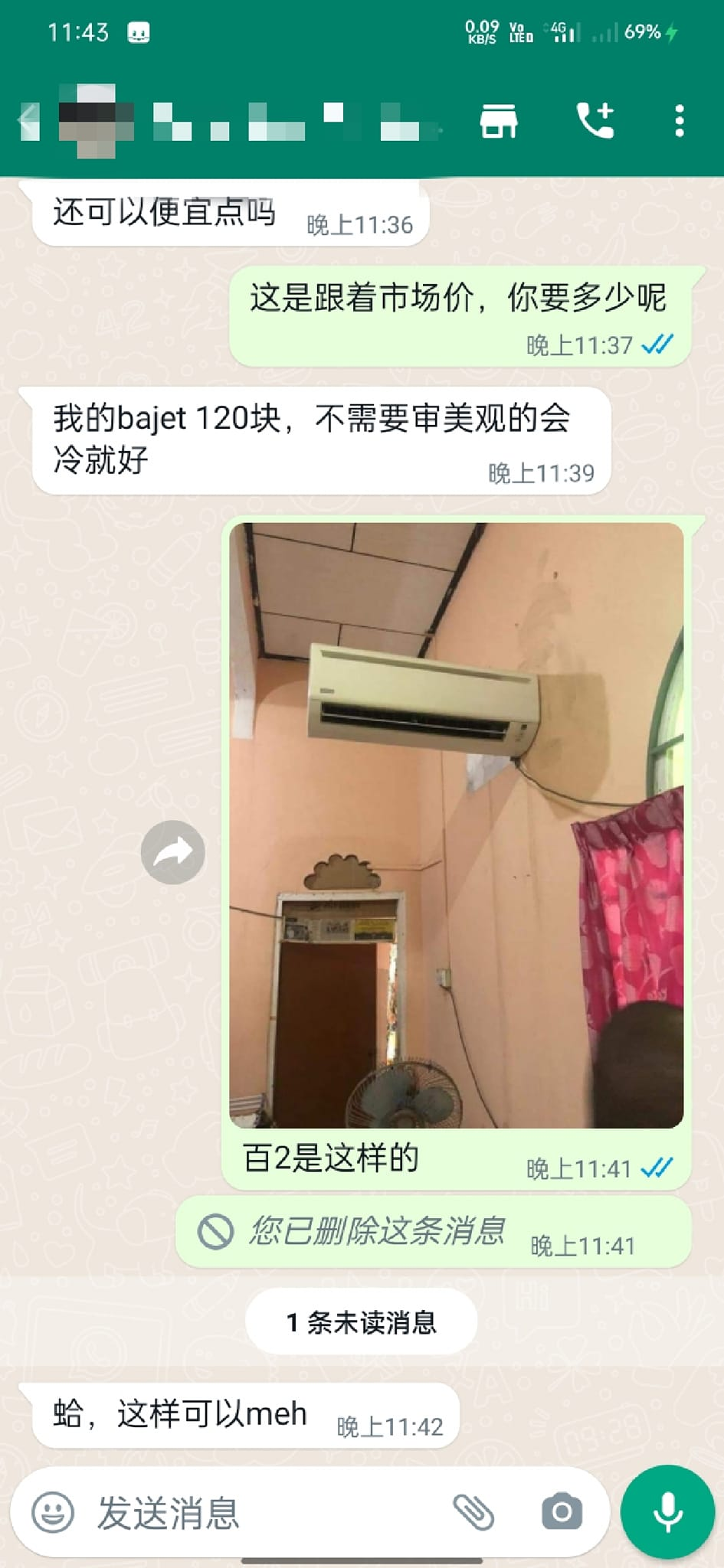 Thankfully, the customer quickly declined the offer as the setup proved to be too risky and dangerous.
Read the post here:
Why so stingy?
The post has since garnered over 100 reactions and 500 shares at the time of writing, where netizens were rolling with laughter over the exchange.
Some joked that this was the latest aircond model yet to be unveiled.

Other felt that RM250 for the aircond was considered to be quite cheap as the market price could go as high as between RM280-RM350.

While we understand that money is tight right now, your personal safety must always be prioritised!
READ ALSO:
---
Read Also
Firing Up Malaysia's Hottest Street Food.
---
---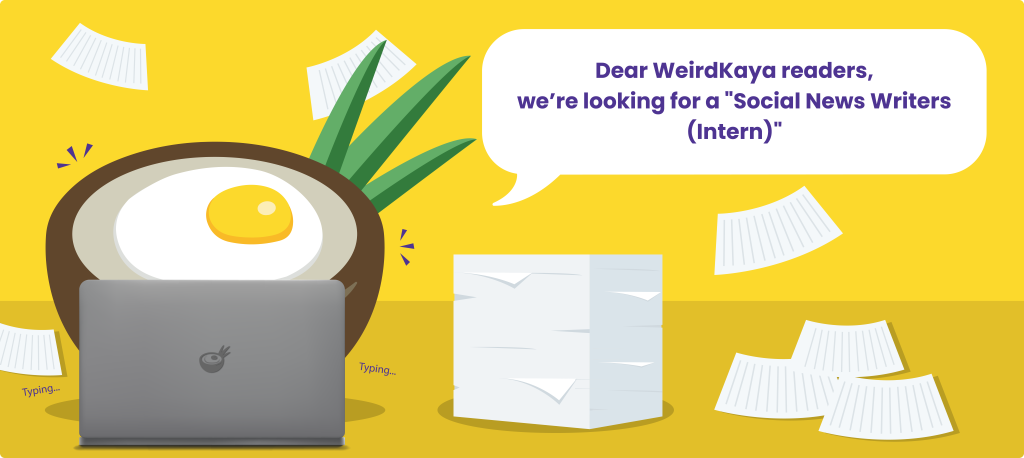 ---