17-year-old student activist Ain Husniza Saiful Nizam today received a letter of demand for defamatory statements she allegedly made earlier this year.
MalaysiaKini reported that the letter, which was filed by a male teacher from her previous school, is seeking RM1mil in compensation.
Needless to say, Ain was deeply shaken by the unfolding situation.
I have seven days to pay up. All I ask is for everyone to pray for me."
Ain's father Saiful Nizam later revealed that the family is consulting their lawyer regarding the appropriate steps to take.
Enraged netizens were quick to show their support for Ain on social media.

Many also encouraged her to kickstart a crowdfund to pay the hefty amount.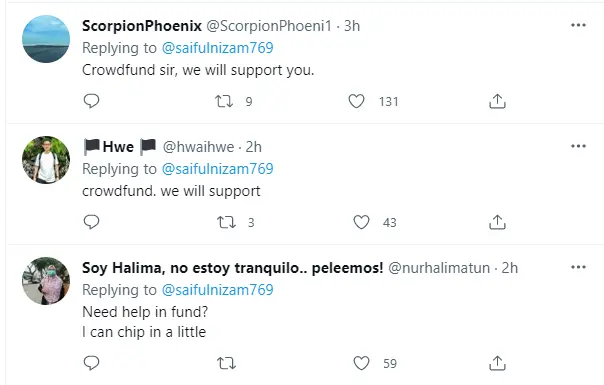 Earlier this year, Ain uploaded a viral TikTok video about how a male teacher was making lewd jokes during class.
If you want to rape, don't rape those that are under 18. Go for those that are older."
---

---
Cover via: Twitter/ant33ater
Editor: Grace Choong
Proofreader: Sarah Yeoh