While humans are currently suffering from the hot and dry season, wild animals are also finding it unbearable, with some hiding at unexpected places to cool off.
A Facebook post recently went viral after a homeowner in Johor discovered a green snake inside the air conditioner, presumably to take shelter from the sweltering heat.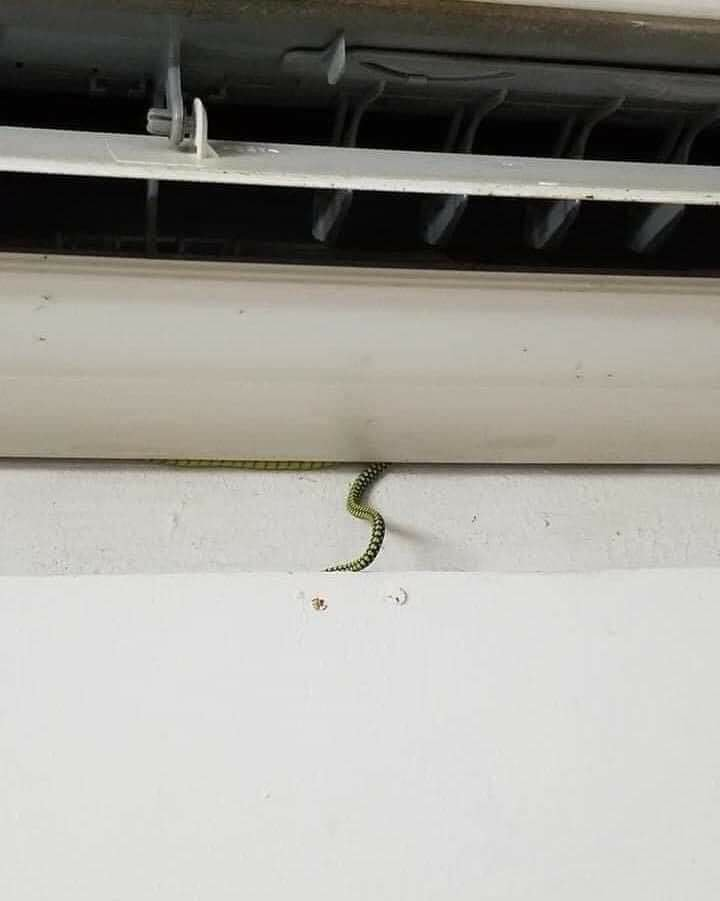 Snake found hiding inside air conditioner
According to the post by Viral Media Johor, it showed several photos of the snake all curled up inside the air conditioner, where the owner was oblivious to its presence until the cover was opened, revealing its green, scaly body.
The post's caption stated that the snake is a paradise tree snake, where it's commonly found in Malaysia, Singapore, Indonesia, and parts of the Philippines. The snake also has a venom that is able to paralyse small prey and also has the ability to glide from tree to tree.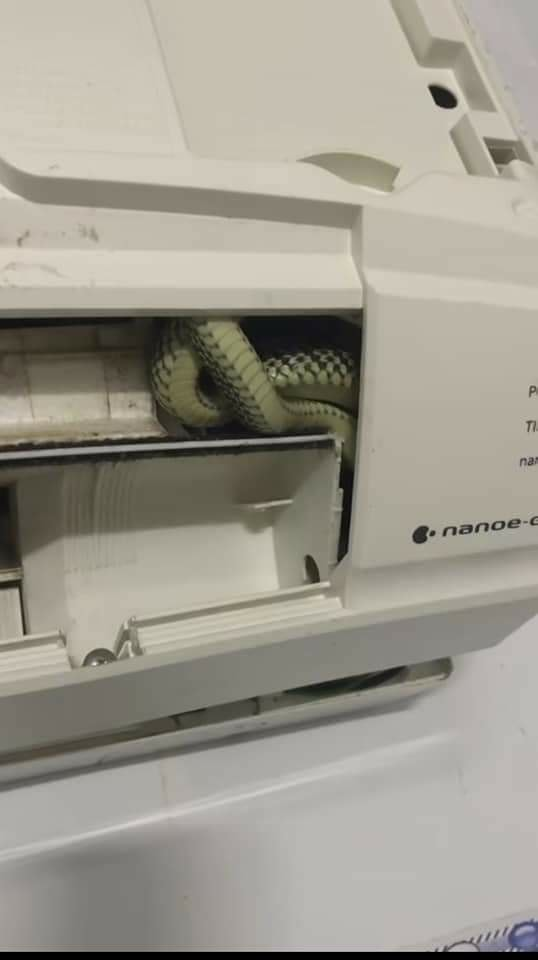 However, it's not known whether the snake was eventually released back into the wild or remained inside the air conditioner.
Netizens' reaction
The post, which gathered 2,000 reactions and more than 300 shares at the time of writing saw netizens expressing fear and horror over the sight of the snake inside the air conditioner.
One wrote: "Argghhh scaryyyyyyy!"

Another joked: "It's probably trying to cool itself off from the hot weather with the aircon."

Another advised the homeowner to take action proactively, writing: "Doesn't matter if it's poisonous or not. It's dangerous. Call the rescuers or professionals for further action. Protect your family and yourself first."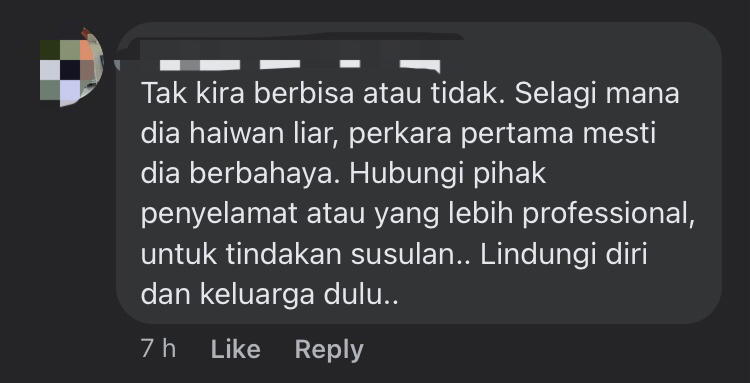 Read more snakish stories here:
---

---
---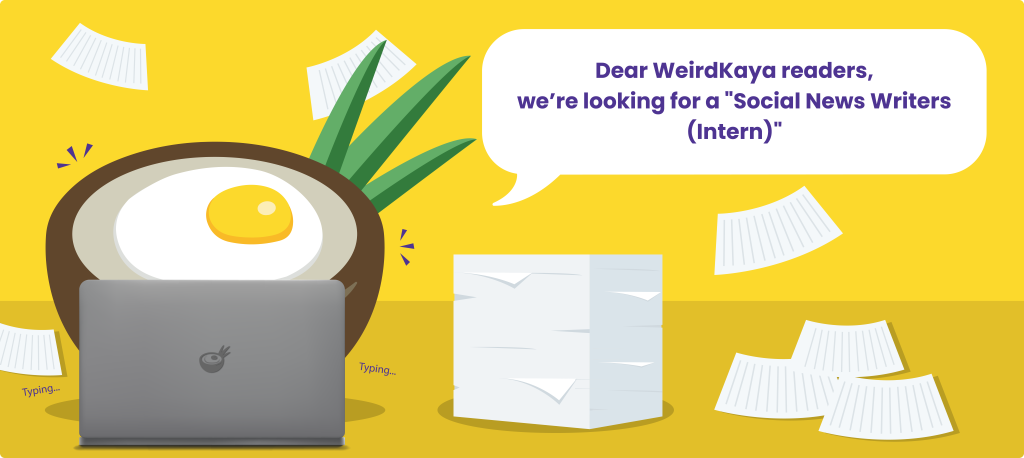 ---