A family in Bentong, Pahang had a shock of their lives after what they thought was monkeys making noise on top of the ceiling was actually two giant pythons mating.
The frightening scene occurred at a house in Lorong Permai Chamang at 3pm last Sunday (Feb 12).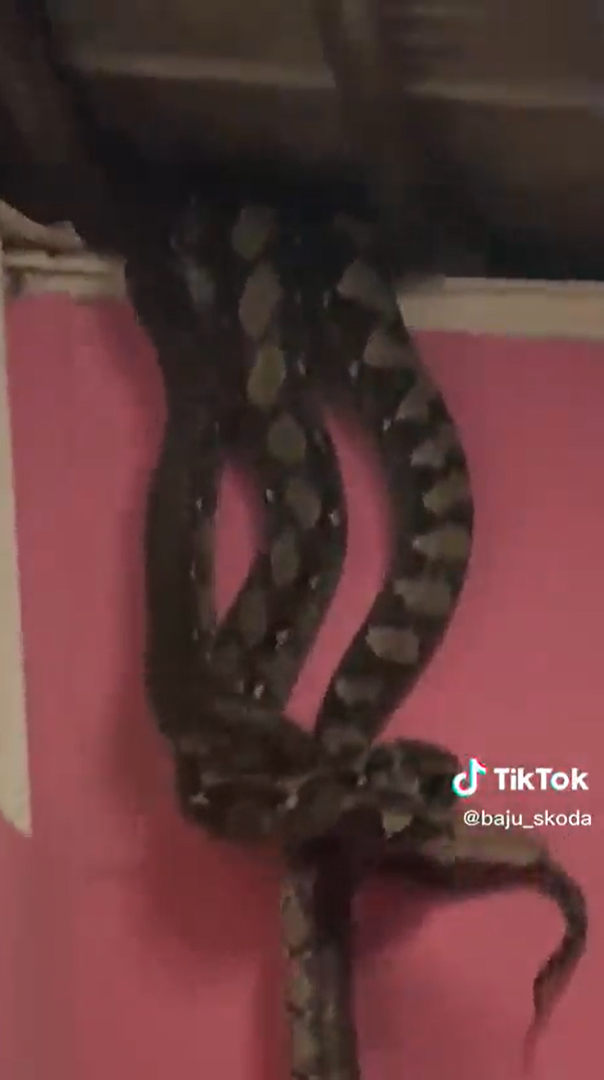 Crack surfaces on ceiling
Speaking to Malaysia Gazette, Som Mohamad Salleh said she first heard noises coming from the ceiling at 4am on Saturday but didn't give it much thought.
The next day, her daughter informed her that there was a small crack on the ceiling and that her bed was a little sandy.
Som's daughter then cleaned her room and was about to discuss with her on fixing the ceiling when they suddenly heard a loud noise from the bedroom.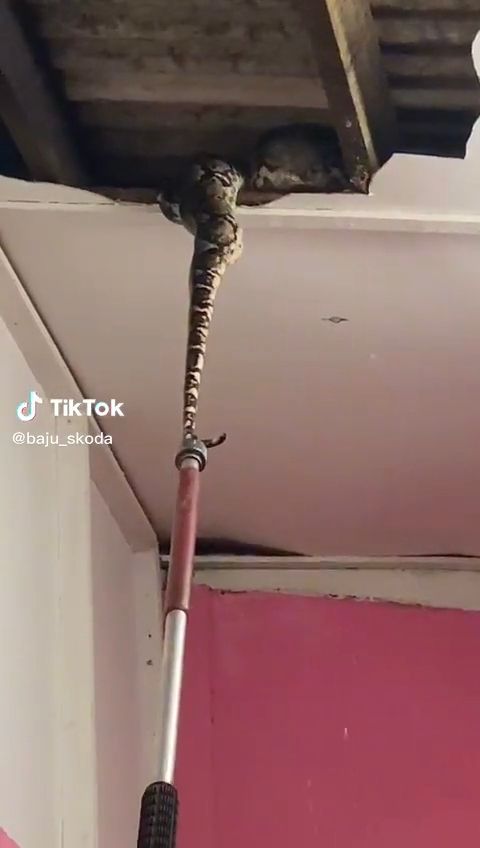 To their shock, a section of the ceiling had collapsed and revealed the body of a huge snake all coiled up.
Som immediately closed the door and contact the Malaysian Civil Defense Department (JPAM) to get rid of the snake.
Ceiling collapses under pythons' weight
According to Som, the JPAM officers had difficulty pulling the snake and had to break another section of the ceiling.
When the ceiling broke, I was shocked to witness not one, but two giant snakes under the roof.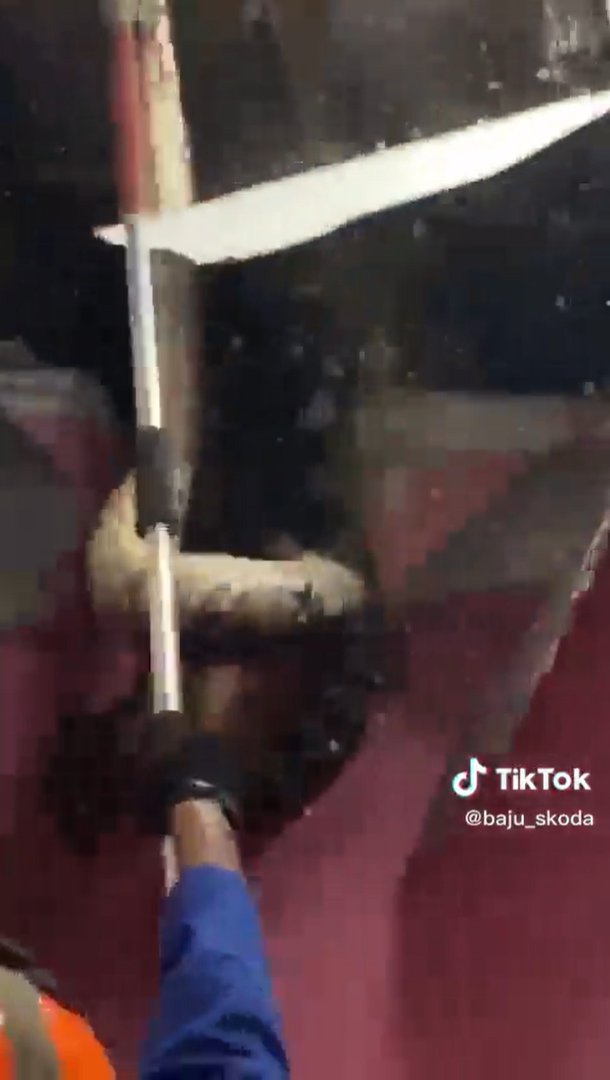 Needless to say, the chilling discovery left the family traumitised, so much so that Som's daughter fell sick with a fever following the incident.
Som said that her neighbour's house was rather run down and had plenty of bushes nearby.
"I often hear strange noises at night but I never thought it would be snakes."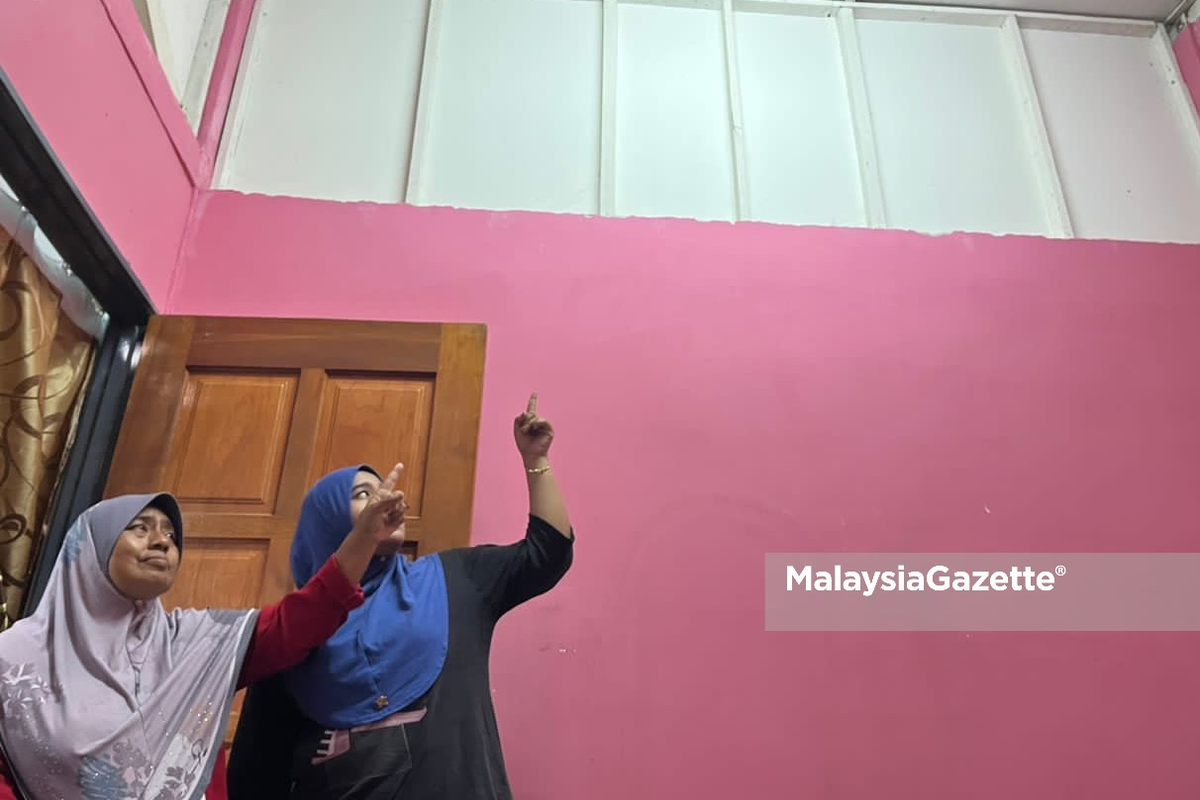 Pythons weighed more than 50kg
Fortunately, JPAM was successful in capturing the two monstrous pythons, where it took a total of 50 minutes.
Bentong District Civil Defense Officer, Lieutenant (PA) Azizah Husain told Sinar Harian that the bigger snake weighed 32 kilogrammes and was 5 meters long while the other was 25 kilogrammes and 4 meters long.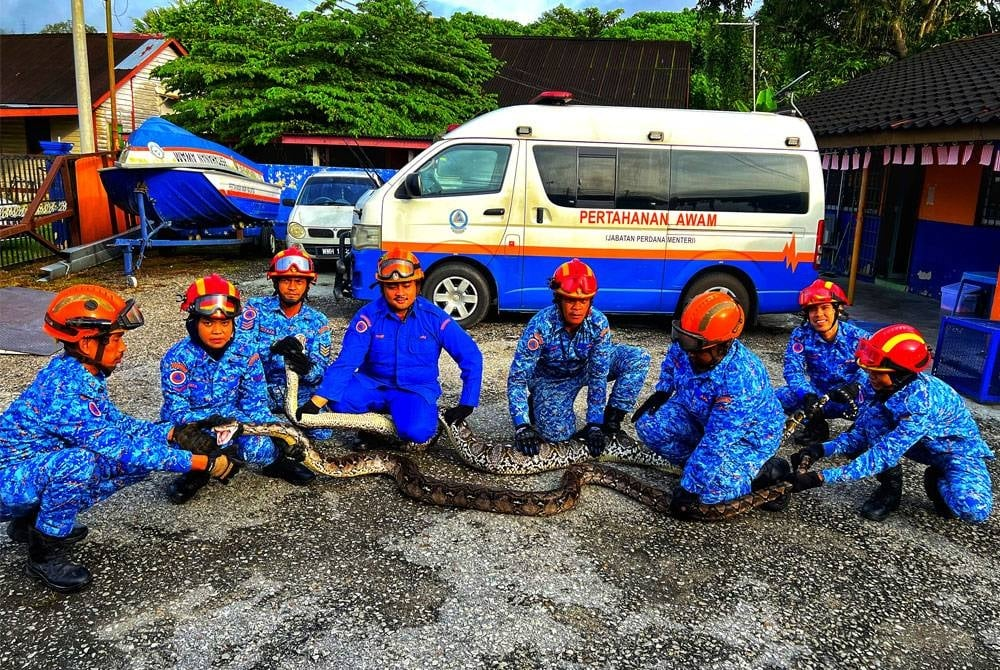 "We advise the public to be more careful especially as warmer weather is approaching as these snakes would be out looking for cooler places," she said, adding that the pythons will be released to a safe location.
Netizens equally horrified
Although the TikTok video documenting the chilling encounter was deleted, it didn't stop netizens from leaving their thoughts in the comment section.


Some even cracked jokes about what the pythons could have been saying to each other when picking which house to mate.


Watch the clip here: (Viewer discretion is advised)
February 13, 2023
Such a scary incident! Thank goodness no one was hurt by the giant pythons!
READ ALSO:
---
---
---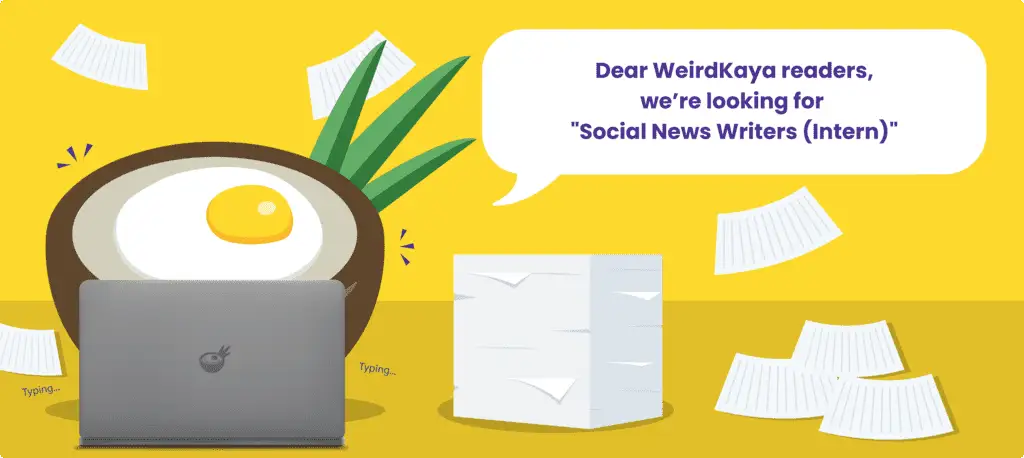 ---