The government has recently changed its official car for Malaysian ministers(KRJ) from Proton Perdana 2.4 Premium to Toyota Vellfire 2.5.
Read also: Malaysia's Top 10 Most Stolen Cars In 2020: Guess Who's #1?
It has since caused a stir on the internet, with many arguing that the government should be spending wisely during the pandemic.
It's actually cost-saving
In reply to the comments, the Ministry of Finance (MOF) published a press statement today (7 Nov) clarifying the reason behind the change of vehicle.
It said that the switch was solely due to the fact that the monthly rental cost of Toyota Vellfire 2.5 is lower than that of Proton Perdana 2.4 Premium.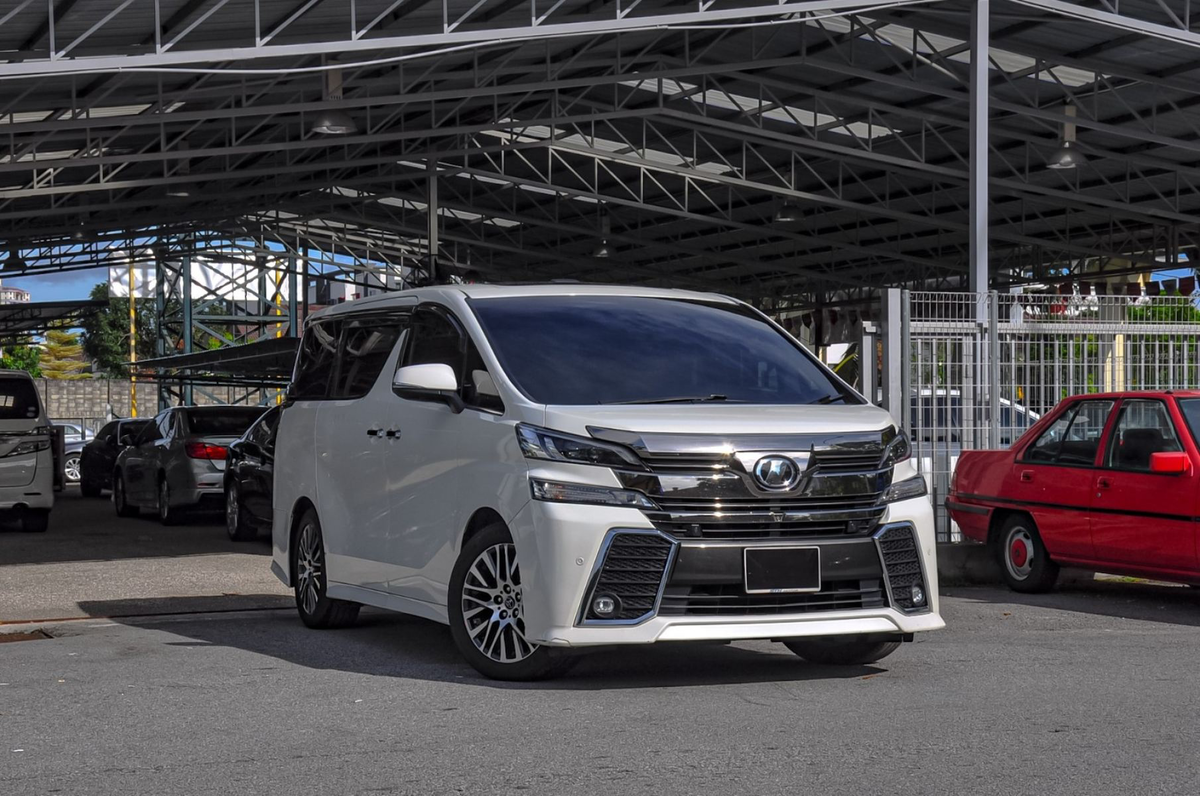 Furthermore, MOF also shared the rental figures of both vehicles; Toyota Vellfire priced at RM4,851.61 monthly, whereas Proton Perdana 2.4 Premium costs RM4,854.41/month.
Hence, the government will save RM 2.80 per vehicle per month.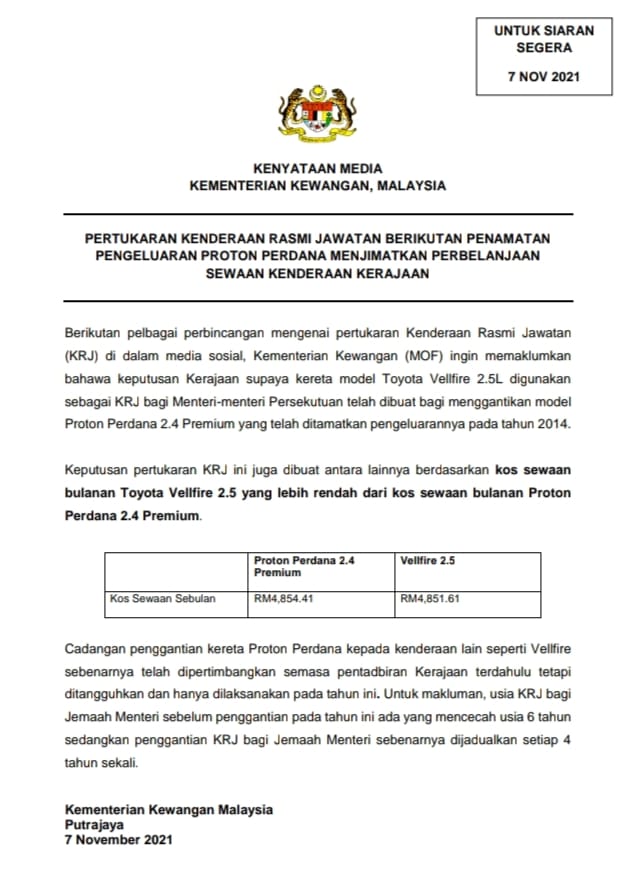 Postponed for 2 years
In the statement, MOF added that the proposal to replace Proton Perdana Premium was contemplated during Pakatan Harapan's governance, but was postponed until this year.
"For the record, the replacement of minister cars (KRJ) is scheduled every 4 years but it has been 6 years since the last replacement," MOF wrote.
'Why don't use our national car?"
The press release has since caused another uproar by the netizens, where it has received over 800 likes and 100 shares at the time of writing.
One said that the government is not proud of the product of Malaysia.

Another said that they should take the imported car as its RM2.80 cheaper.

One also questioned why they don't support our national car as the difference is not too much.


Another one also shocked to find the rental of Proton Perdana is close to RM5,000.

What do you think? Comment below and let us know.
---
It's unrelated to the article but here's our brand-new podcast – Talk Je Lah!
---
Cover Images via Berita Harian & Century Empire