KUALA LUMPUR – Former Prime Minister Najib Razak recently posted a Facebook Live yesterday (June 15), which showed him and his family having a test ride on the Putrajaya MRT which was launched today.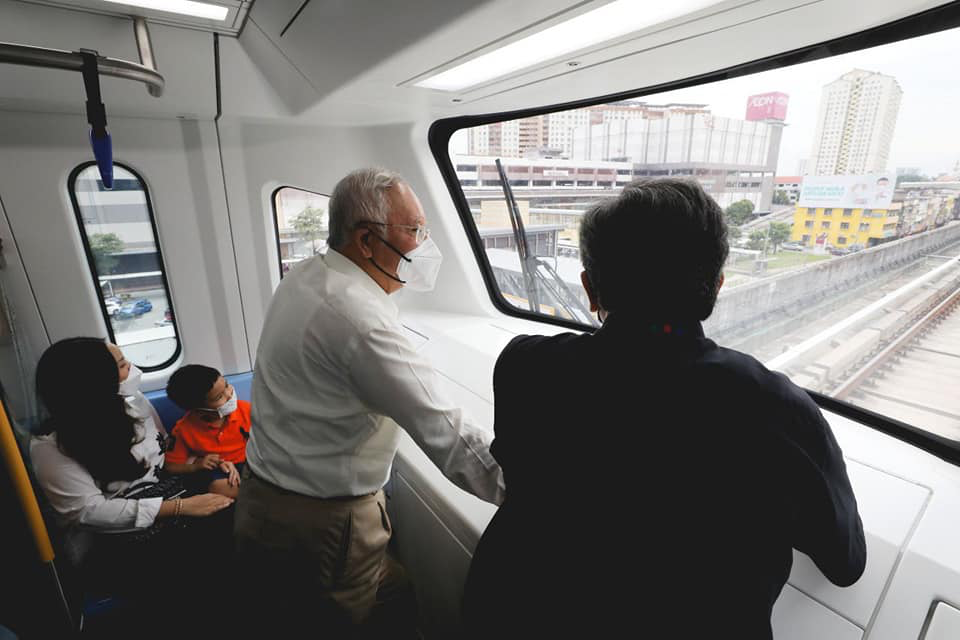 However, netizens were infuriated by the sight of Najib walking freely in public and enjoying such perks despite the fact that he was sentenced to 12 years in jail for corruption charges in relation to the 1MDB scandal and called him out on social media.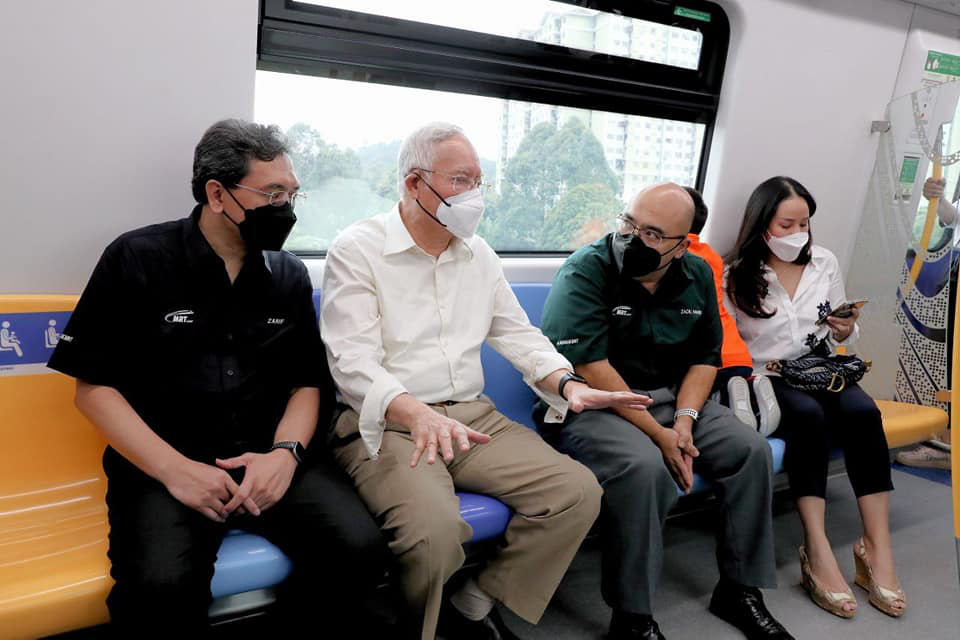 "Convicted by 2 courts and yet being given this sort of treatment…is there something we the public don't know?"

"A thief is given the highest honour."

"So shameful. The person who stole from a mosque's fund is beaten, but a robber who stole government assets is welcomed with open arms."

MRT Corp: 'We were just obliging him'
Following the uproar, MRT Corp CEO Datuk Mohd Zarif Hashim defended the company's decision to give Najib and his family an exclusive sneak peak into the Putrajaya MRT, claiming that they were merely responding to his public love for trains.
"As you know, he actually tweeted that he loved to be on the train. Because of the tweet, we replied to his tweet," he said during the launching ceremony.
However, Zarif declined to comment on the online backlash, saying that it was a "separate issue".
Read more about the Putrajaya MRT here:
Cover Image via Facebook/Najib Razak
Editor: Sarah Yeoh
---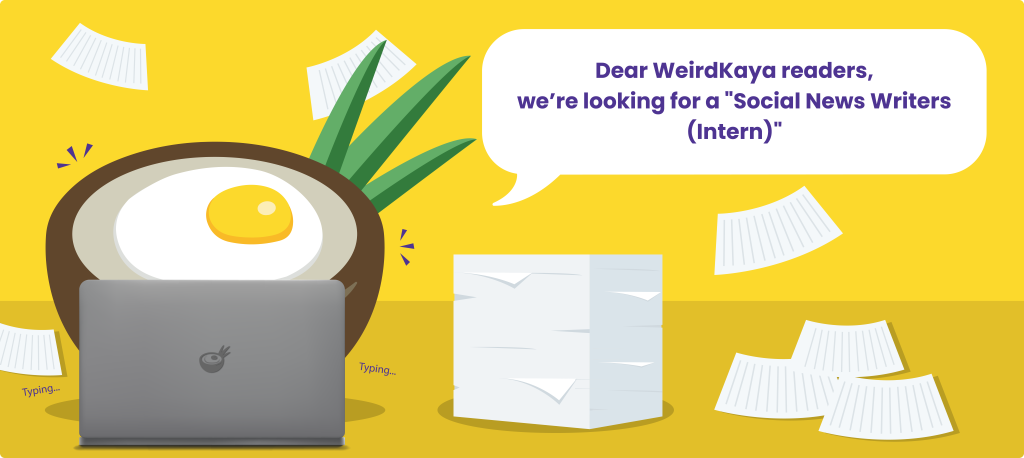 ---