An audacious incident at the Johor-SG Causeway on October 8, 2023, has sparked a flurry of reactions online after footage emerged of a man blocking traffic using his body, purportedly to aid a Singapore-registered car cut lanes.
Man spotted blocking car using his body
The incident, which occurred at the Tuas Second Link connecting Singapore and Malaysia, was captured on dashcam and uploaded to the Facebook page SG Road Vigilante – SGRV.
In the video, the male passenger can be seen disembarking from a dark blue Singapore-registered Nissan Sylphy amidst the slow-moving traffic.
According to eyewitness reports, this maneuver was an attempt to facilitate the Nissan Sylphy to merge into the rightmost lane, effectively wedging its way between a red Nissan and a white Mazda vehicle.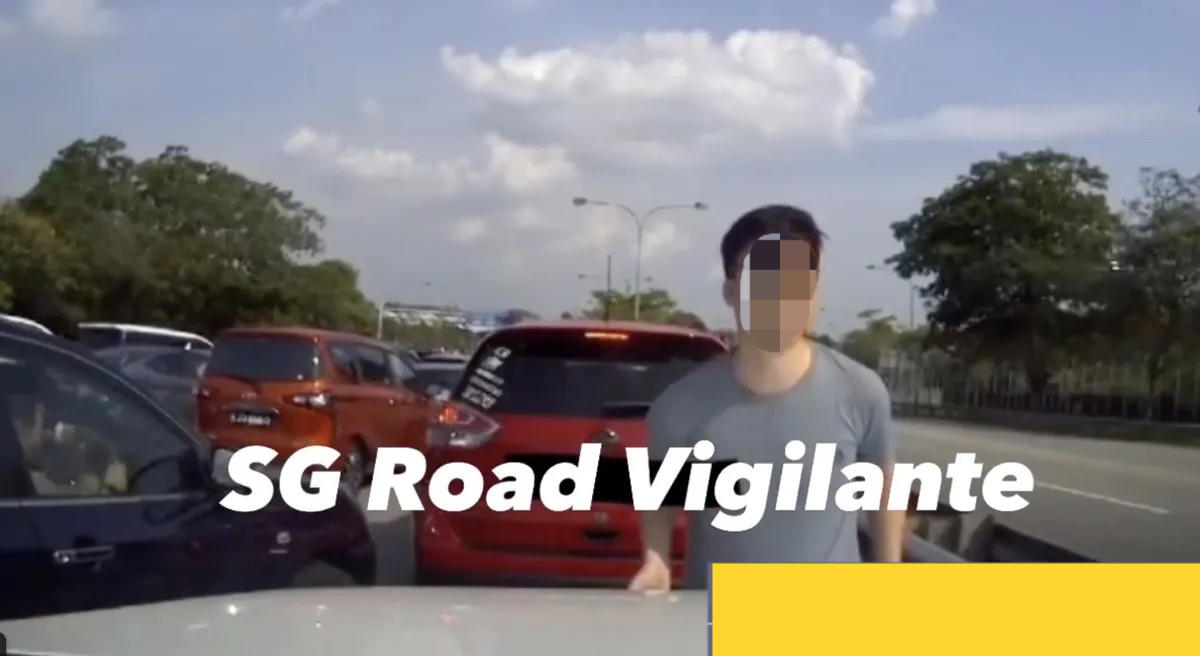 Eyewitness dashcam footage, timestamped around 3:45 pm, displays the man approaching the white Mazda, signaling and gesturing.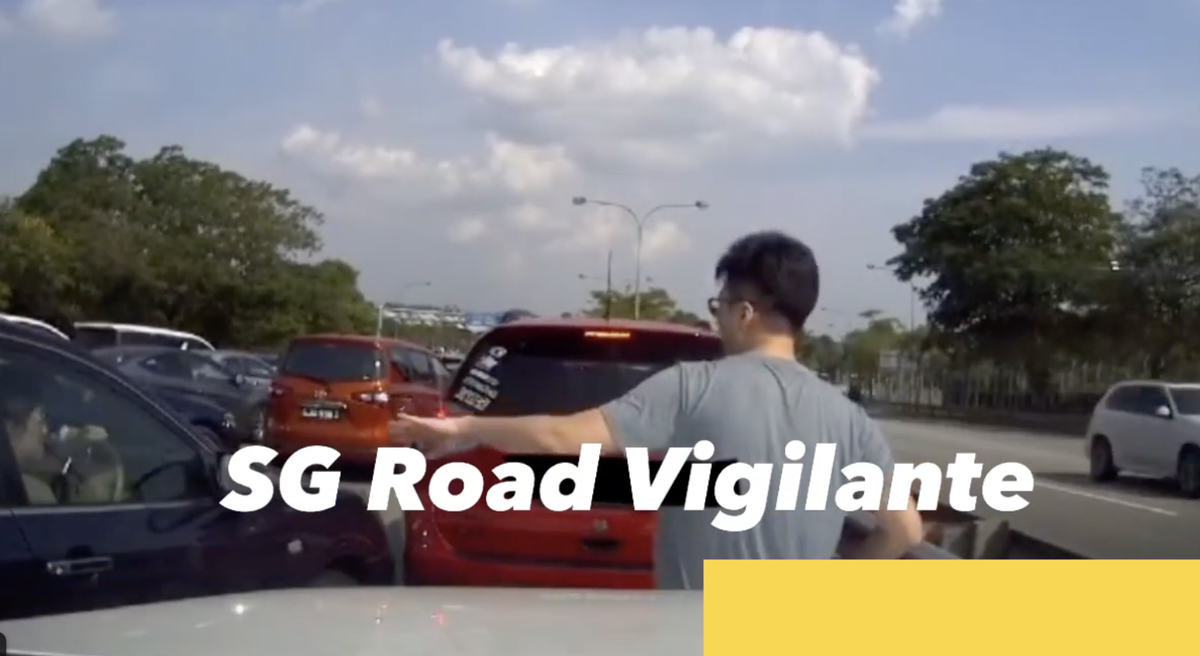 At one dramatic juncture, he resorts to using his body as a barrier, leaning on the white Mazda and even placing his hands on the vehicle to obstruct its path.
The male passenger's audacious act allowed the dark blue Nissan the window it needed.
As it slid into the lane, the driver of the Nissan lifted a hand in a gesture that seemed to convey gratitude to the white Mazda for yielding.
Read also: M'sian Woman 'Chopes' Parking Spot With A Bucket At Residential Area, Gets Slammed For Her Selfishness 
Went back to car after
The incident culminated with the man retracing his steps back to the dark blue Nissan, subsequently taking his place in the front passenger seat.
The audacity of the act and the potential risks associated with it have incited a range of opinions online, with many condemning the man's actions as reckless and endangering, while others pondered the mounting pressures and frustrations of navigating the notorious Causeway traffic.
Authorities have yet to comment on the incident or whether any action will be taken against the individuals involved.
---
---
---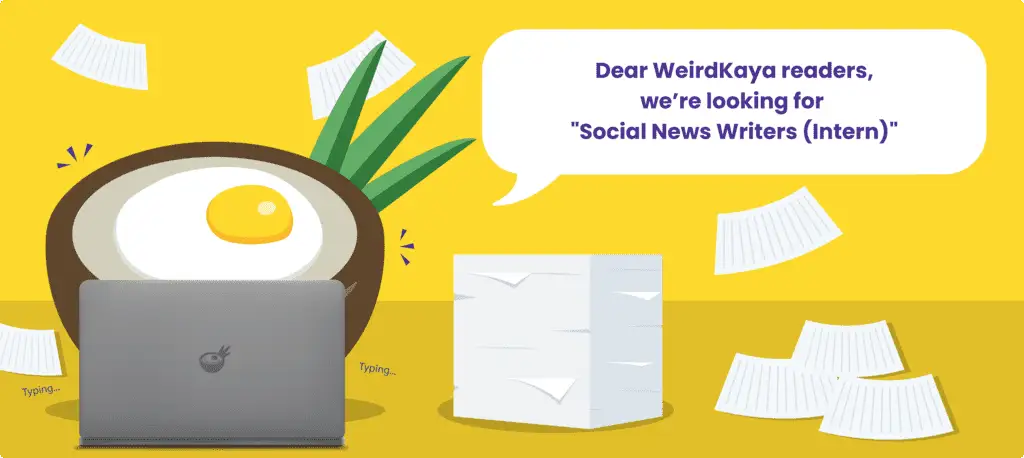 ---