Lok lok is one of the most recognisable street food in Malaysia, where different type of meat and vegetables are pierced through bamboo skewers before it's dipped and cooked inside a broth.
However, some have the habit of breaking the skewers after eating what's on it — an action that has left some business owners upset.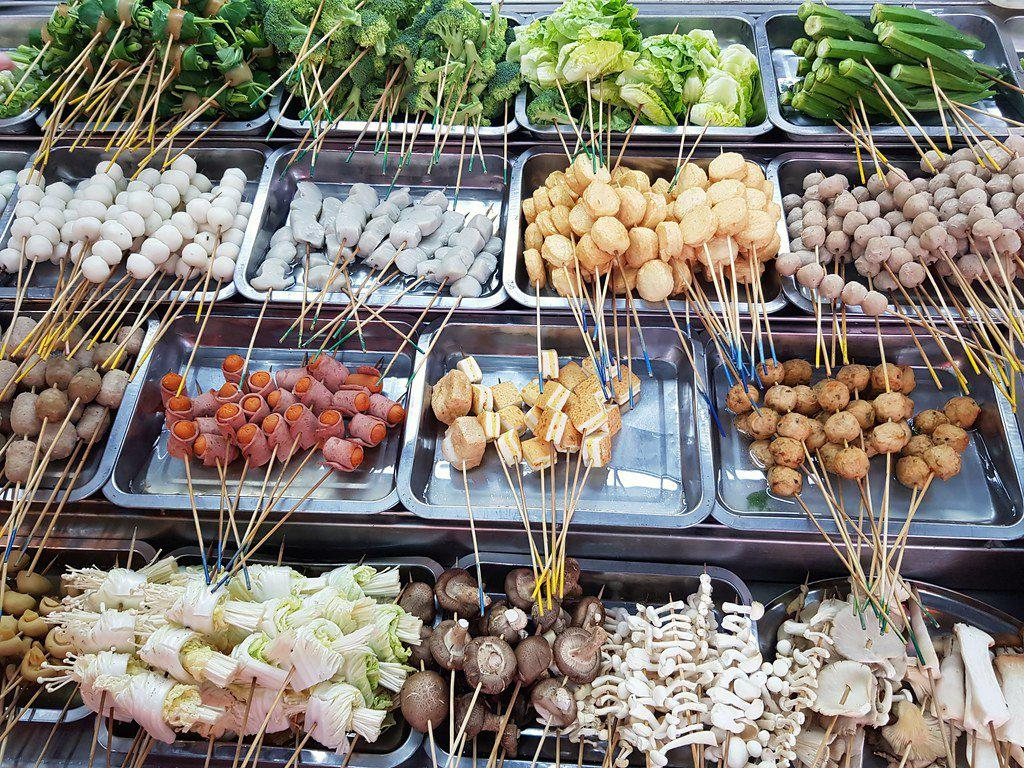 'Don't break our lok lok sticks!'
In a post written by an upset lok lok stall owner on the Facebook group KL娱乐站, she expressed her frustration over how some customers snapped the skewers into two after finishing their meal.
She wrote that the skewers weren't free and slammed those who destroyed other people's property.
This is something only Malaysians would do. We need it as a tool to operate our business, not for you to break it! Return it to us when you're done!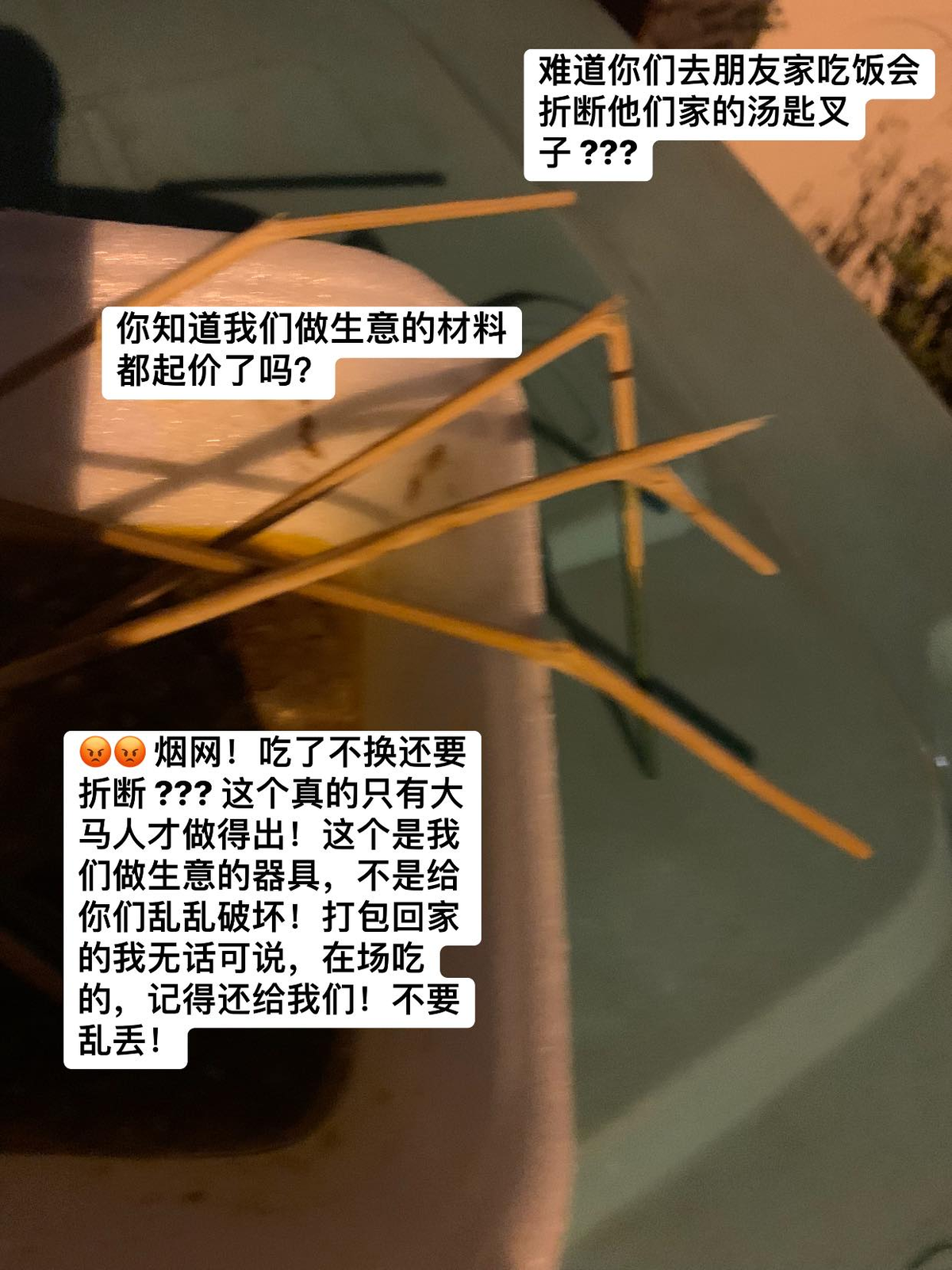 "Would you dare do the same by breaking the spoons and forks at a Western food restaurant to not let others use it?"
The stall owner also claimed that no one would use the skewer as a toothpick or chew on it as no one in their right mind would do so.
Wave of backlash
The post has since garnered 2.1k reactions and 1.4k shares at the time of writing, where netizens didn't take the stall owner's rant too kindly.
Many said that the main point of breaking the lok lok sticks was to prevent it from being reused and criticised the stall owner for her lack of hygiene.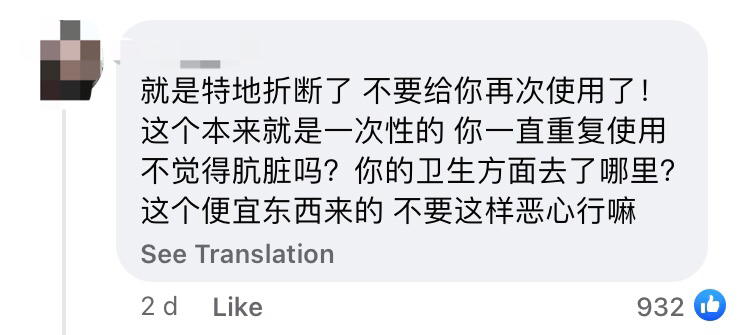 Another netizen wrote that the older members of her family would use the skewers to pick their teeth, thus disproving the stall owner's earlier claim.

When one netizen asked the stall owner whether those who tabao lok lok ever returned her the skewers, the latter claimed that some have steamed or washed it before returning to her.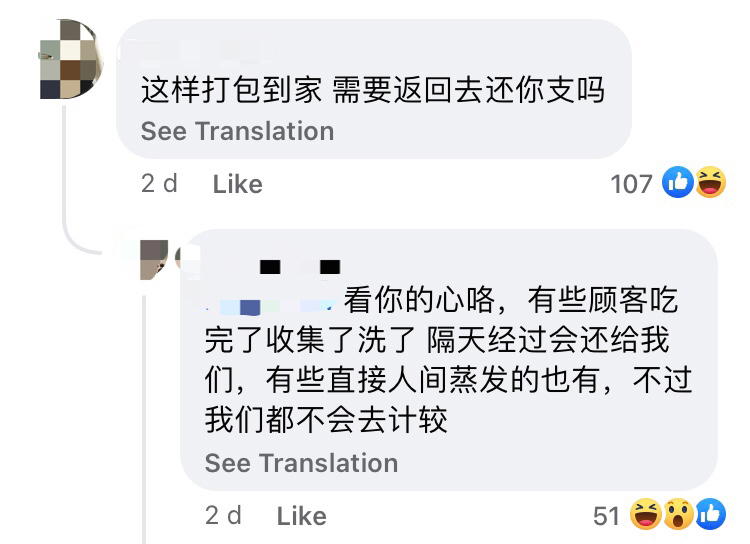 Bamboo skewers have long been known to be a hotbed of germs and microorganisms due to its porous nature, where these tiny elements are easily "soaked" into the skewers when used repeatedly and can lead to serious health problems.
What do you think of this incident? Let us know in the comments!
READ ALSO:
---
---