One common tactic often used by "cheapskate" customers at economy rice stalls to avoid paying extra bucks for meat is by burying it underneath the rice or other dishes while praying that the seller wouldn't notice.
While many customers have managed to get away scot-free and pay less for their meal, doing so actually brings a loss to the seller, who is forced to swallow the extra costs.
'Stop being so childish!'
An economy rice seller recently took to Facebook to complain about how one customer tried to pay less by hiding the meat underneath a fried egg.
She also took two photos of the same lunch box, where one showed the meat nestled underneath the egg and the other revealing the meat in plain view.
Had the customer been successful in tricking the seller, he would've paid RM5 instead of RM8 for his meal.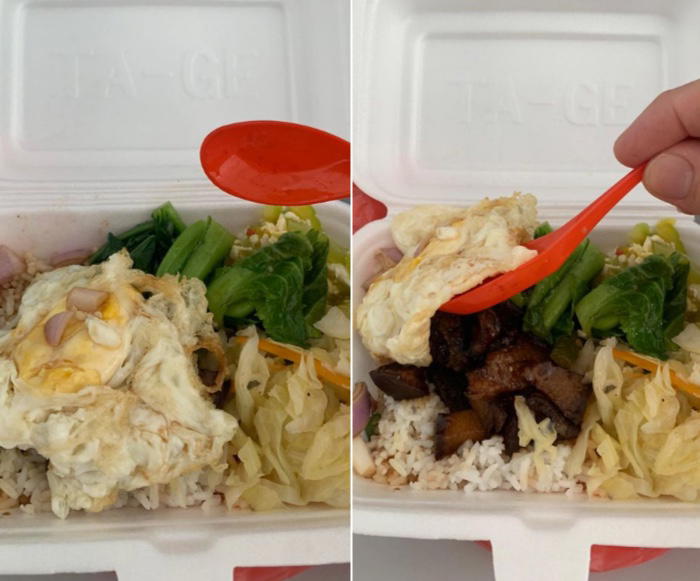 "I've seen a lot of customers trying to cheat us by covering the meat with rice or egg and often rush to give payment during peak hours when we're less attentive.
"More often than not, we choose to turn a blind eye but that doesn't mean you can't take advantage of us," she wrote.
The seller also urged the public to be rational consumers and be considerate of her predicament.
I understand that the price of items has increased, and that economy rice is no longer 'economic' anymore. But we're forced to hike up the price as we have families to feed.
She also said that she doesn't wish to expose the customer's place of employment as he was wearing his uniform but hoped that the incident would deter others from using such "childish" tactics.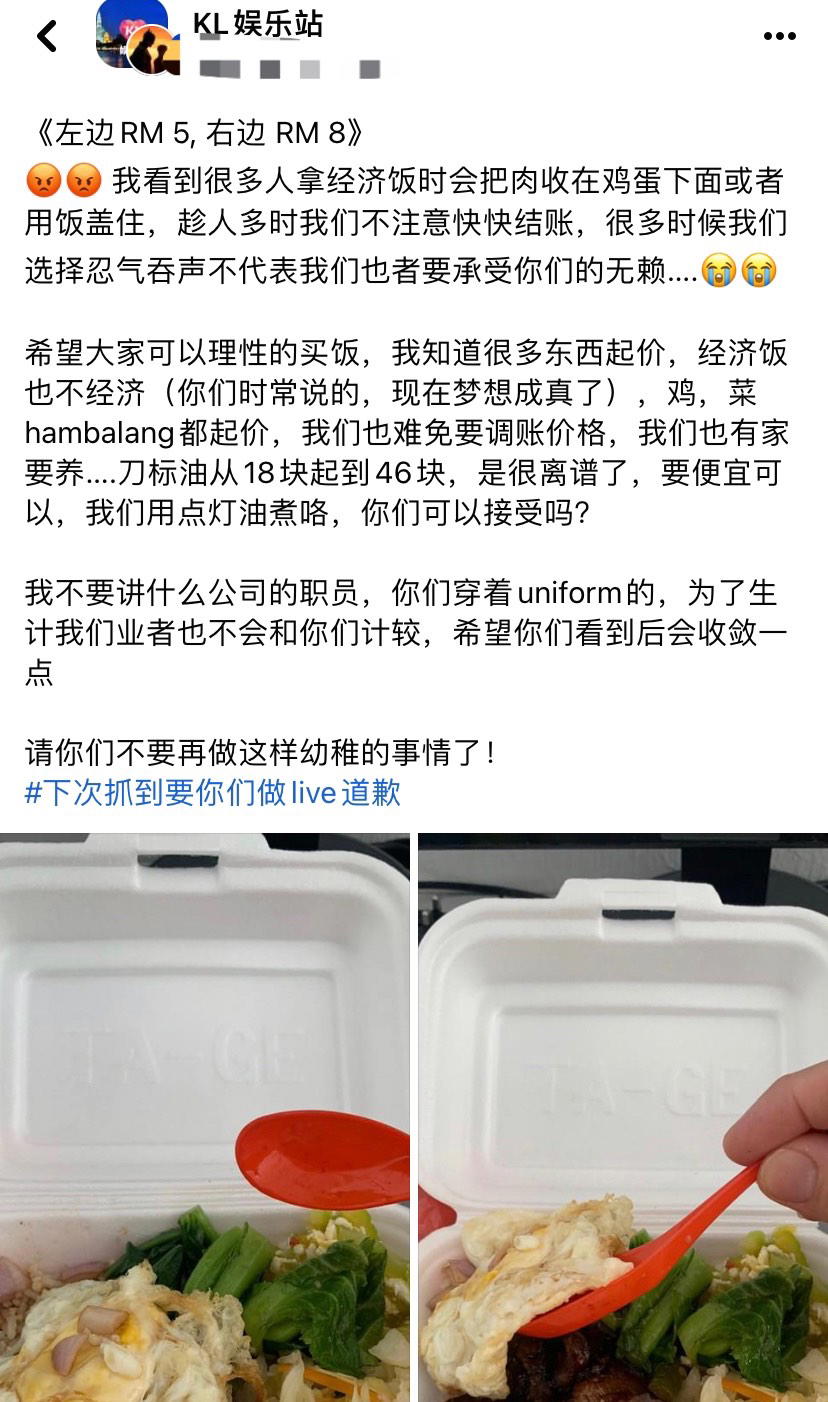 Two polarising views
The post has since divided netizens, where a number of them sympathised with the seller while others came to the customer's defense.
One wrote that sellers would usually use a spoon to check how many dishes are there before receiving payment.

Another jokingly advised the customer to eat less so that he could live a healthier life.

On the other hand, some sided with the customer, arguing that the box was quite small and made it difficult for him to show all the dishes he had chosen.

Whether or not you agree with the seller, do be considerate of their situation and be honest when paying for your meal!
READ ALSO: "Just Veggies And Egg, No Meat!" Customer Cries Foul Over RM11 Economy Rice