If you're one who's travelled the world extensively, you'd probably come across weirdly constructed public toilets that make you apprehensive about using it.
One woman recently took to TikTok to share how she stumbled across a "unique" public toilet that had no partitions in it.
A toilet with no partitions
In the 12-second video, @ainishangloo showed viewers a weird experience that she experienced at a Shell petrol station.
She stopped by the petrol station due to an "emergency" and had to use the restroom.
When she walked into the toilet, she was shocked to see two toilet bowls located side by side with no partitions in between.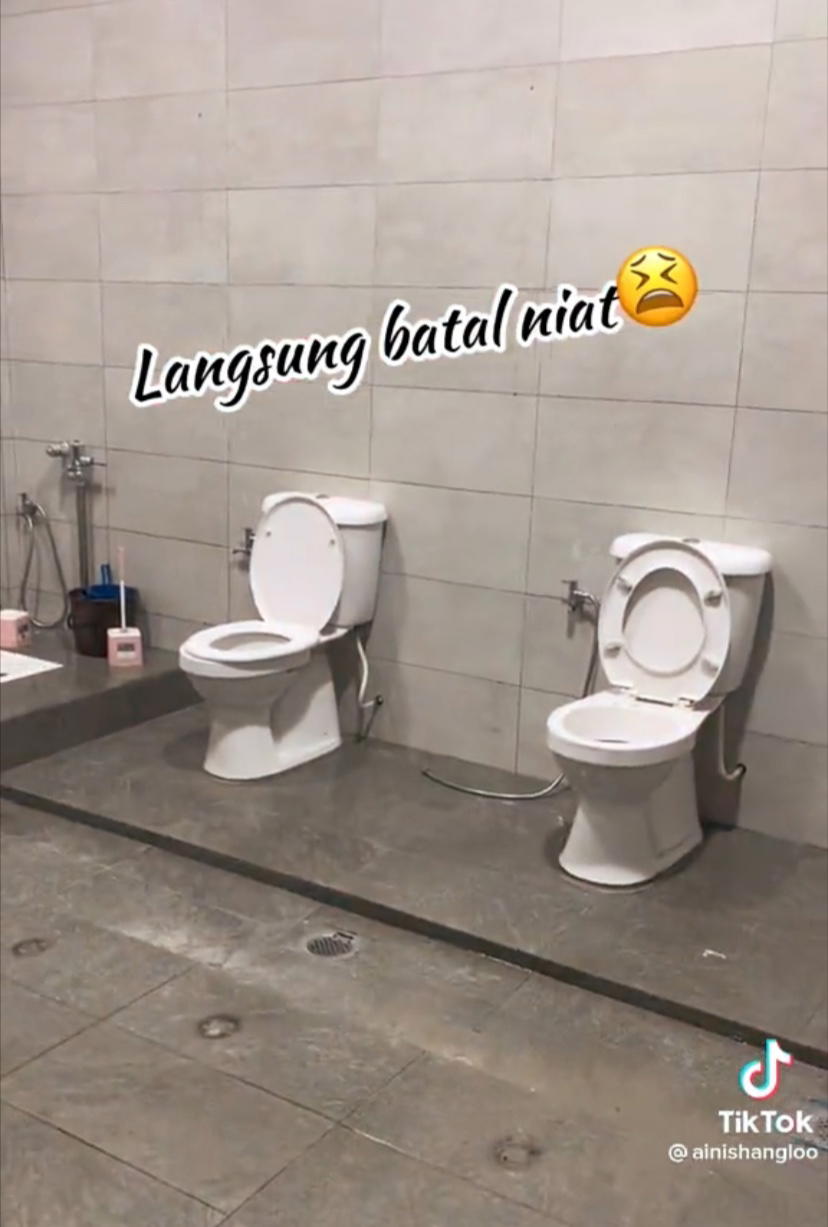 As expected, @ainishangloo decided to delay her "emergency" a little longer as she felt super uncomfortable using the toilet. We would too!
Watch the video here:
'Order's yet to arrive from Shopee'
The clip has since garnered over 560k views and 22k likes at the time of writing, with netizens offering humourous explanations for the partitionless toilet.
"The order for the partition from Shopee hasn't arrived yet. In the meantime, we can chat with the person next door and ask where they come from."

"Maybe we have to bring our own doors."

Many also said that the partitionless toilet was the perfect place to gossip with each other.
"This toilet is made for you to gossip with other people while taking a dump."
What other odd looking toilets have you witnessed so far? Let us know in the comments!
READ ALSO: