As 2023 draws all the more closer, you'd think that Malaysia is well on the road to making public facilities accessible for the elderly, children and disabled community.
Unfortunately, this isn't the case at all, as seen in one woman's account of how her disabled husband had to be carried down the stairs by RapidKL workers due to unrepaired facilities.
Husband carried down by RapidKL staff
On Saturday (Oct 8), netizen @DoShaSoo took to Twitter to express her gratitude to several RapidKL workers for carrying her wheelchair-bound husband down the stairs at the Hang Tuah and Imbi station.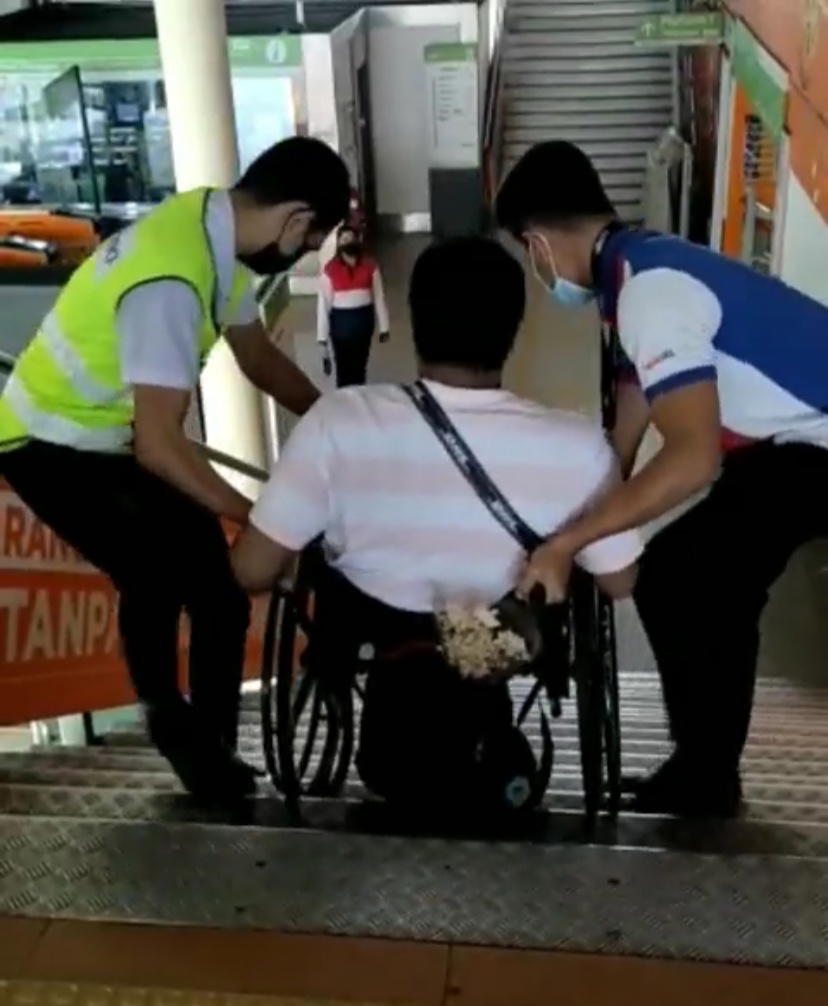 She also requested that the workers' salary be increased as a reward for their kindness.
In the same tweet however, @DoShaSoo wrote that the station actually had facilities for the disabled but was left unrepaired after it broke down more than a year ago.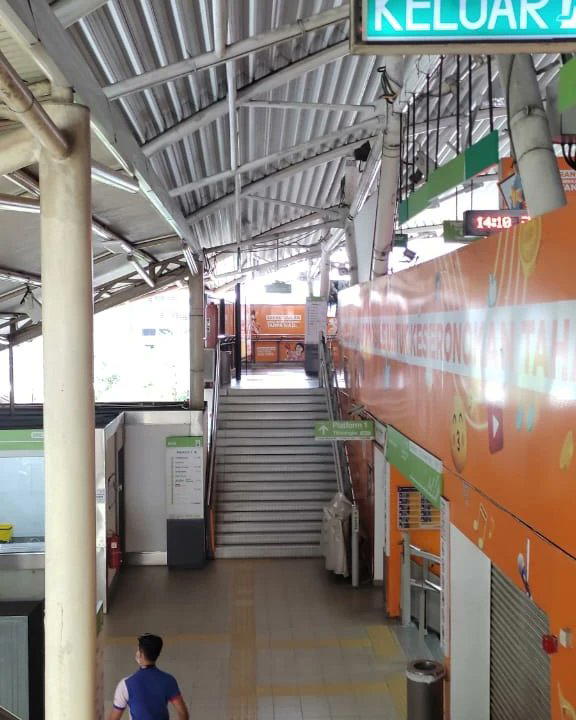 She added that this would be a hassle for RapidKL staff who have to carry the disabled up and down the stairs.
How about our disabled friends who need to go upstairs? Especially during working hours? Do the workers have to carry them every time?
"I hope that the relevant authorities will take heed of this and take action accordingly," she wrote.
Read the tweet below:
TERIMA KASIH STAF @myrapidkl HANG TUAH DAN IMBI @mrtrapidklprasarana atas kerjasama dan pertolongan turun dan naik kan suami saya tangga. Semoga Allah berkati bantuan mereka. Naik kan gaji mereka okay.! pic.twitter.com/CiTDbyd040

— DoShaSoo (@DoShaSoo) October 8, 2022
An age old problem
The tweet has since gained over 700 retweets and 1.1k likes at the time of writing, where netizens took RapidKL and the government to task for not maintaining OKU-friendly facilities.
"All facilities are provided but left damaged and unrepaired. So (the workers) have to do their work like how it was done 50 years ago."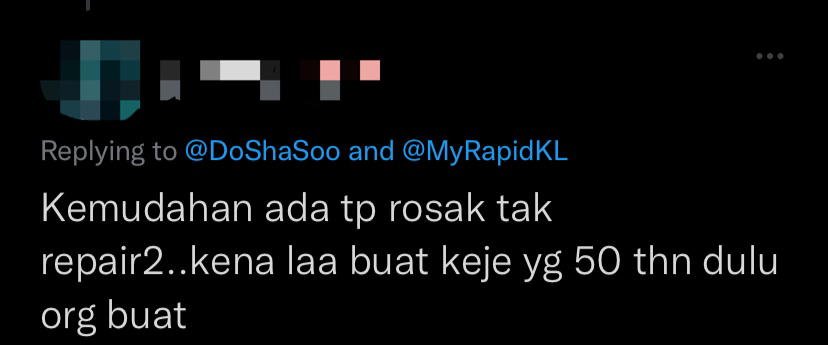 "Why is Malaysia always the worst? Maintenance and services are truly the worst. Not a single care or action taken. It has been broken for over a year and (RapidKL) must be waiting for people to get hurt before taking action."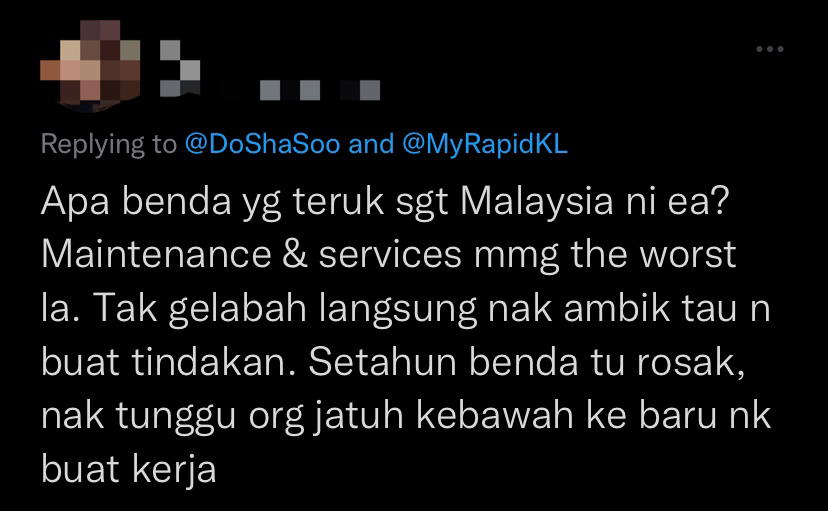 They also accused both parties of not having the disabled community's interests and wellbeing at heart.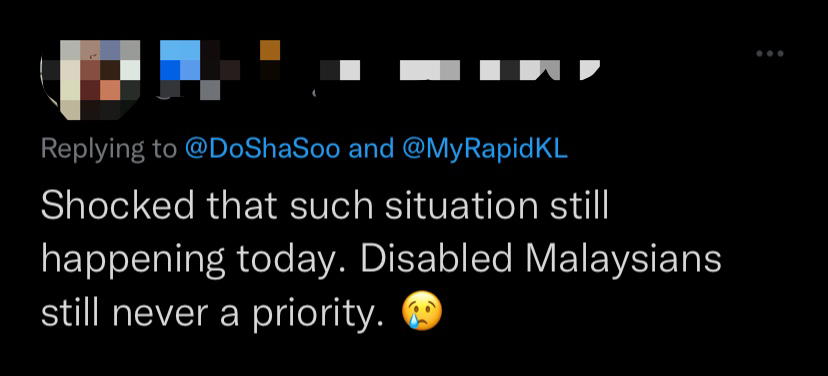 Lengthy repair times for broken facilities are nothing new in Malaysia, where commuters are forced to live with it on a regular basis.
Authorities have largely blamed Covid-19 lockdowns in China for the debacle, saying that they are forced to wait for a long time for spare parts to be delivered to them.
READ ALSO: