Recently, a teacher's bizarre marking of an English exercise book has gone viral on Twitter and left netizens at a loss for words over the declining state of Malaysia's English standards.
In the tweet, @AimanlAbdullah wrote how it had exposed the terrifying truth of Malaysia's education system where English standards have continued to be in a freefall for years.
It has also sparked a fiery debate among netizens, who struggled to understand why such problems still persist and what was the reason for the debacle.
Netizen @najib_ismail opined that the education system was to be blamed as unqualified teachers are often forced to teach due to shortages.
Remember ya, some teachers don't have [a] background in Teaching English as a Second Language (TESL). If you want to someone to blame, blame the system.
However, some disagreed, saying that these were rookie mistakes and do not require a TESL qualification to mark the paper correctly.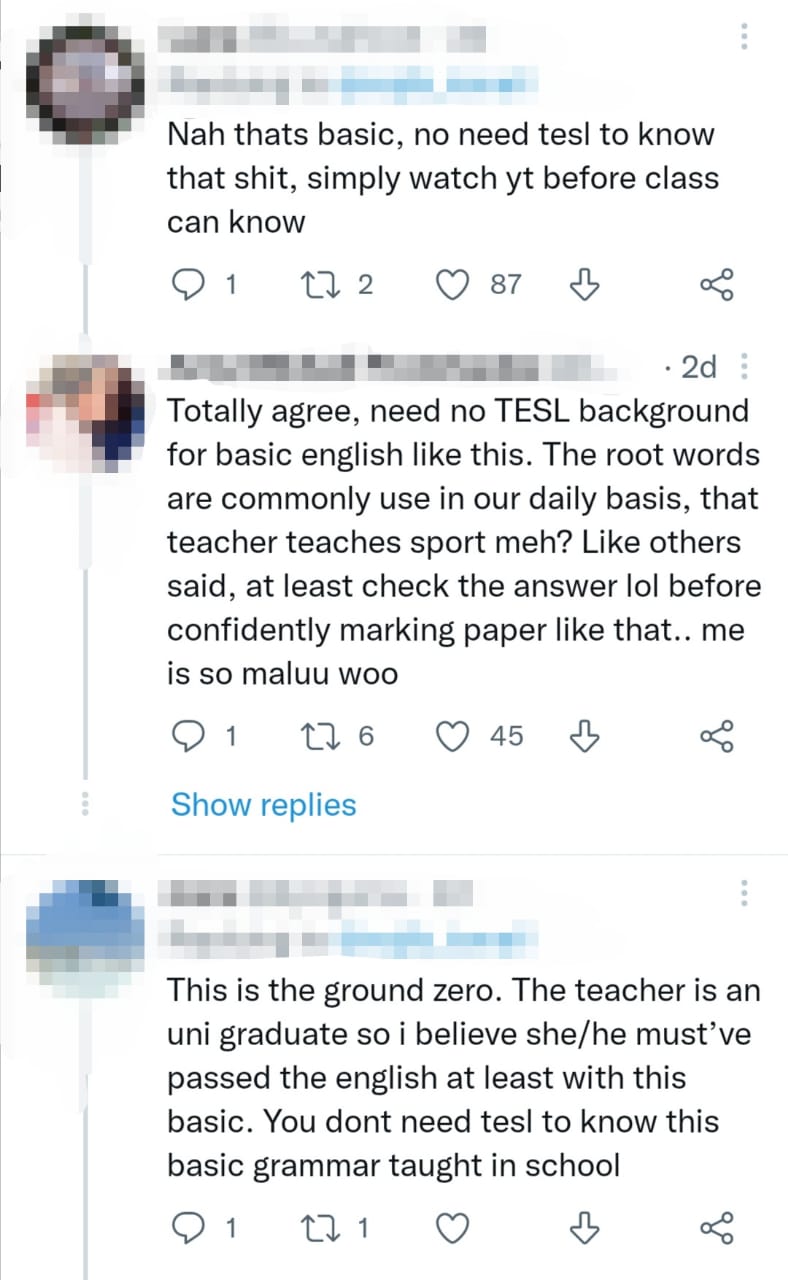 Another netizen believed that the blame should be on the Ministry of Education's shoulders, writing, "MOE should be blamed for not hiring sufficient number of English teachers every year."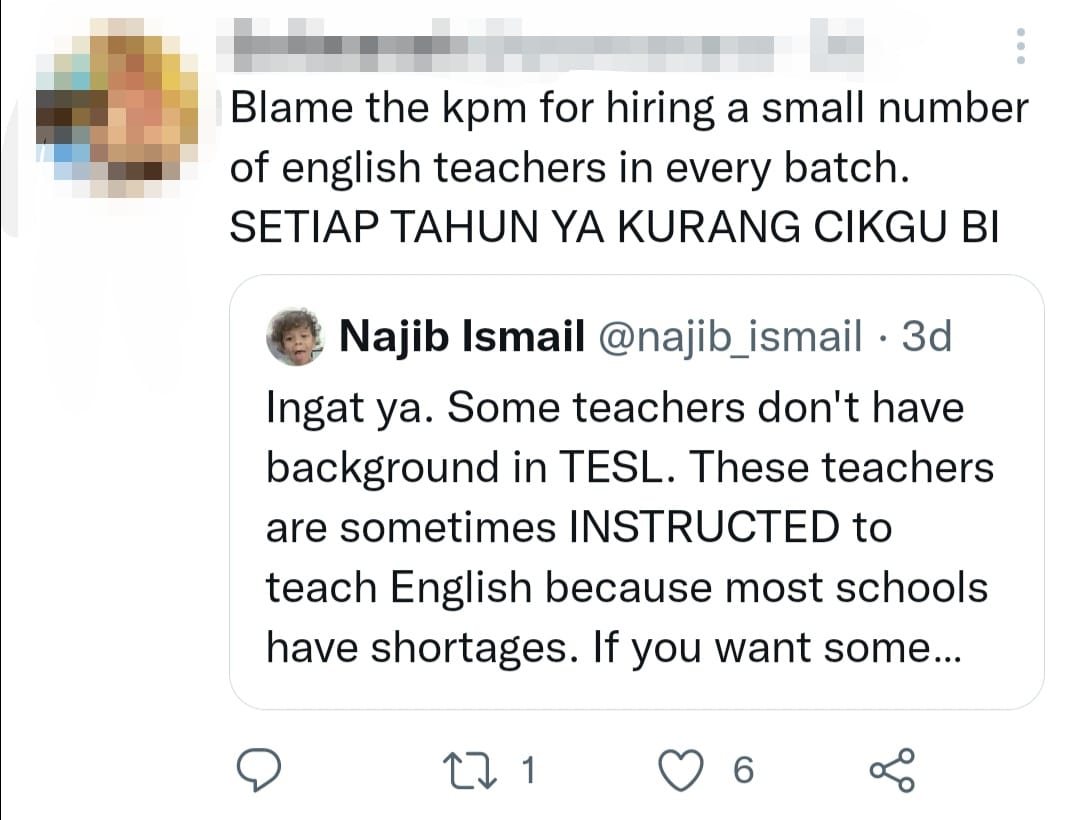 What do you think? Should teachers have proper qualifications to teach basic English? Let us know in the comments!

READ ALSO: Applicant Mistakenly Sends Internship CV And BF's "Sayang" Message To Her Future Boss' Email
---

---
Cover image via The Business Station and Twitter/@AimanlAbdullah